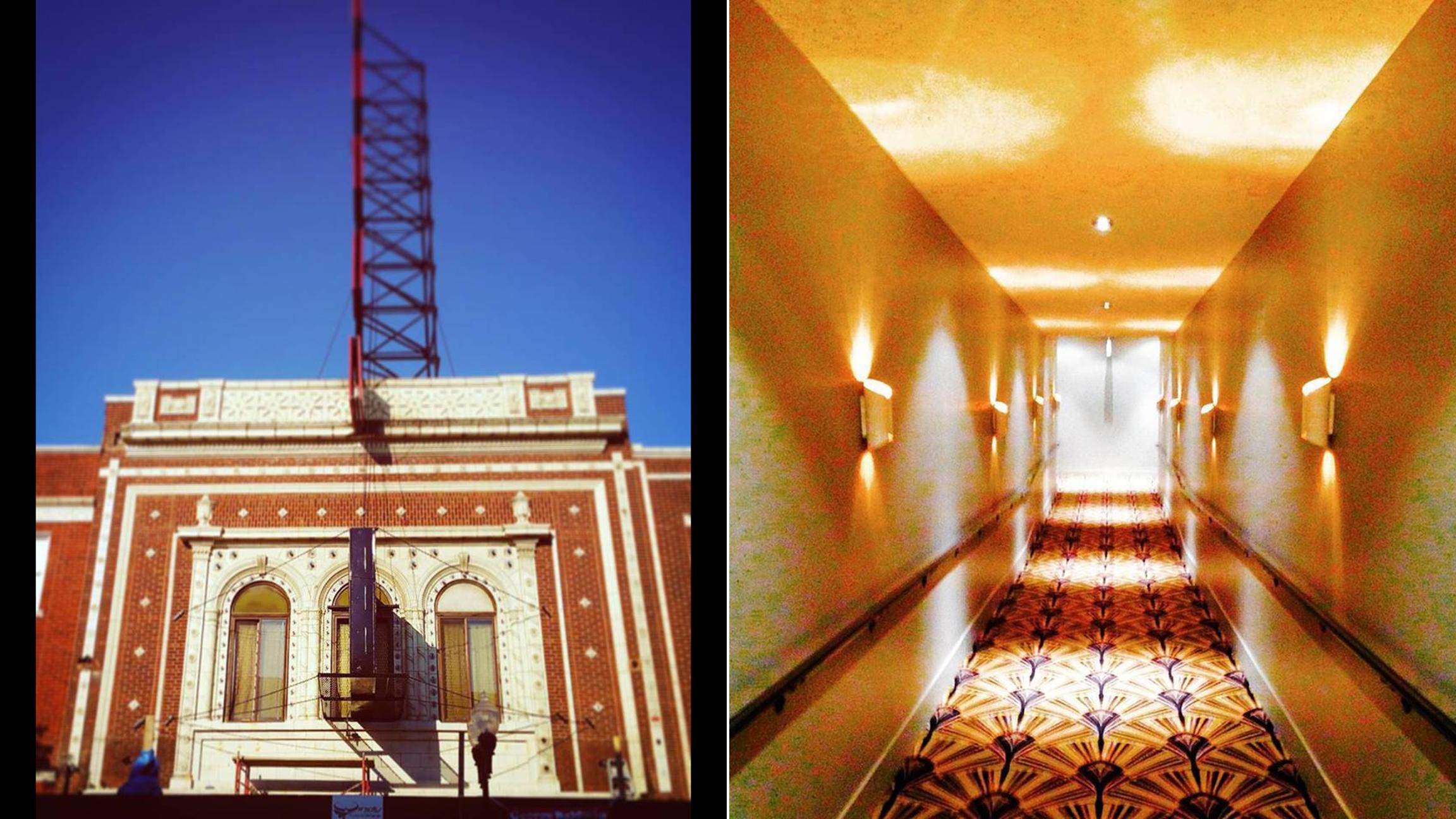 A new look inside and out for the Davis Theater in Lincoln Square. (Davis Theater / Facebook)
1. Revisit
Movie theaters of today offer a whole lot more than popcorn and flicks. Craft beer, cocktails and even theater-friendly meals are now on the menu at the Davis Theater, which reopened last week after being closed for renovations for nearly a year. Inside the complex: Three newly restored theaters with stadium seating, vintage flourishes and the full-service Carbon Arc Bar & Board, which offers tacos, flatbreads and shareable items to eat in the restaurant, bar or theater. "Rogue One: A Star Wars Story" and "Sing" are on offer now. The musical "La La Land," starring Ryan Gosling and Emma Stone, opens on Christmas Day. 
Details: Davis Theater, 4614 N. Lincoln Ave. Check website for showtimes and prices. | MAP

2. Guffaw
Is laughter really the best medicine? It might depend on the politics of your extended family – and whether you're allowed to mention our president-elect or his former contender by name when Uncle Fred's in the room. Thankfully, The Second City is prepared to take the lead on political talk this holiday weekend. The theater's 105th main stage revenue, "The Winner … of Our Discontent" promises "comedy that shows our differences and what makes America truly great." We'll drink to that.
Details: 8 p.m., 11 p.m. Wednesday-Thursday; 11 p.m. Friday at The Second City, 1616 N. Wells St. $19-$46. | MAP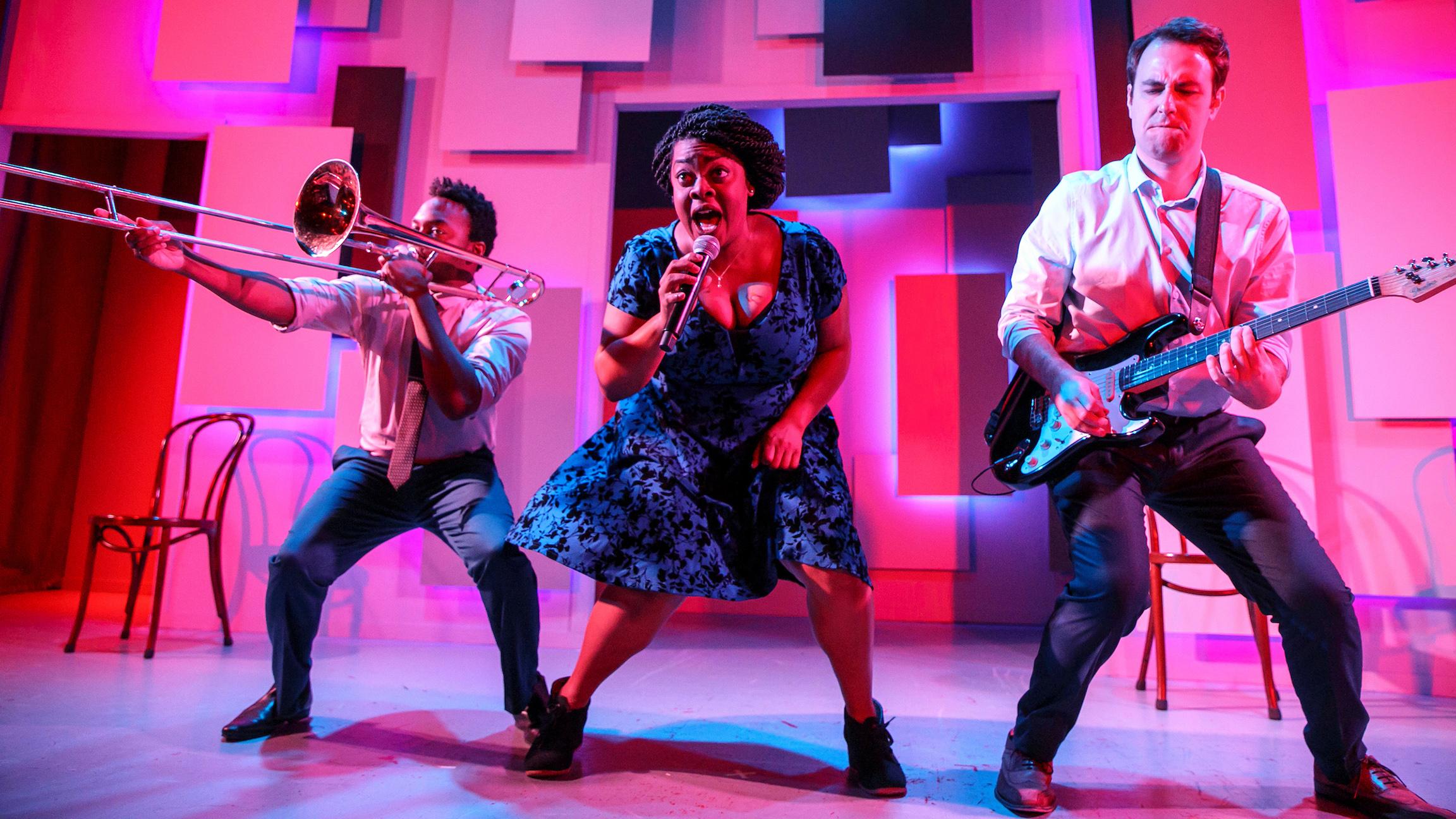 (Todd Rosenberg Photography / The Second City)
3. Dance
Mexico's holiday traditions – and some mariachi takes on "The Nutcracker" and other classics – are on display at the Merry-Achi Christmas Concert, featuring Mariachi Sol de Mexico de José Hernandez, Mariachi Monumental de México and others.
Details: 7 p.m. Friday at the Copernicus Center, 5216 W. Lawrence Ave. $40-$75. | MAP
---
4. Glide
Show off Chicago's glistening skyline to your holiday visitors from a different perspective – and a different mode of transportation – at the Skating Ribbon in Maggie Daley Park. The gently winding path includes spots to get hot chocolate and rent skates. Find more ice skating options – including many at neighborhood locations – here.
Details: Noon-8 p.m. Wednesday-Thursday; noon-10 p.m. Friday; 10 a.m.-6 p.m. Saturday; 10 a.m.-4 p.m. Sunday at Maggie Daley Park, 337 E. Randolph St. Free; skate rentals cost $12-$14. | MAP
Video: Jay Shefsky finds out what it takes to maintain the Skating Ribbon.
---
5. Reminisce
A prize-winning picture book published in 1963 has stoked the imaginations of children around the world for decades, but the author isn't a household name. Learn about the man behind the masterful work – and see many other facets of his creativity – at the exhibition, "Where the Wild Things Are: The Works of Maurice Sendak." "There's nothing like getting up close to an original piece of work, especially from a legend like Maurice Sendak," the MSI's Jeff Buonomo told Chicago Tonight during a recent interview.
Details: 9:30 a.m.-5:30 p.m. daily through Friday; 9:30 a.m.-4 p.m. Saturday; closed Sunday. Additional hours through Feb. 20, 2017 at the Museum of Science and Industry, 5700 S. Lake Shore Drive. $16-$18 (includes general admission); $9-$11 for kids ages 3-11. | MAP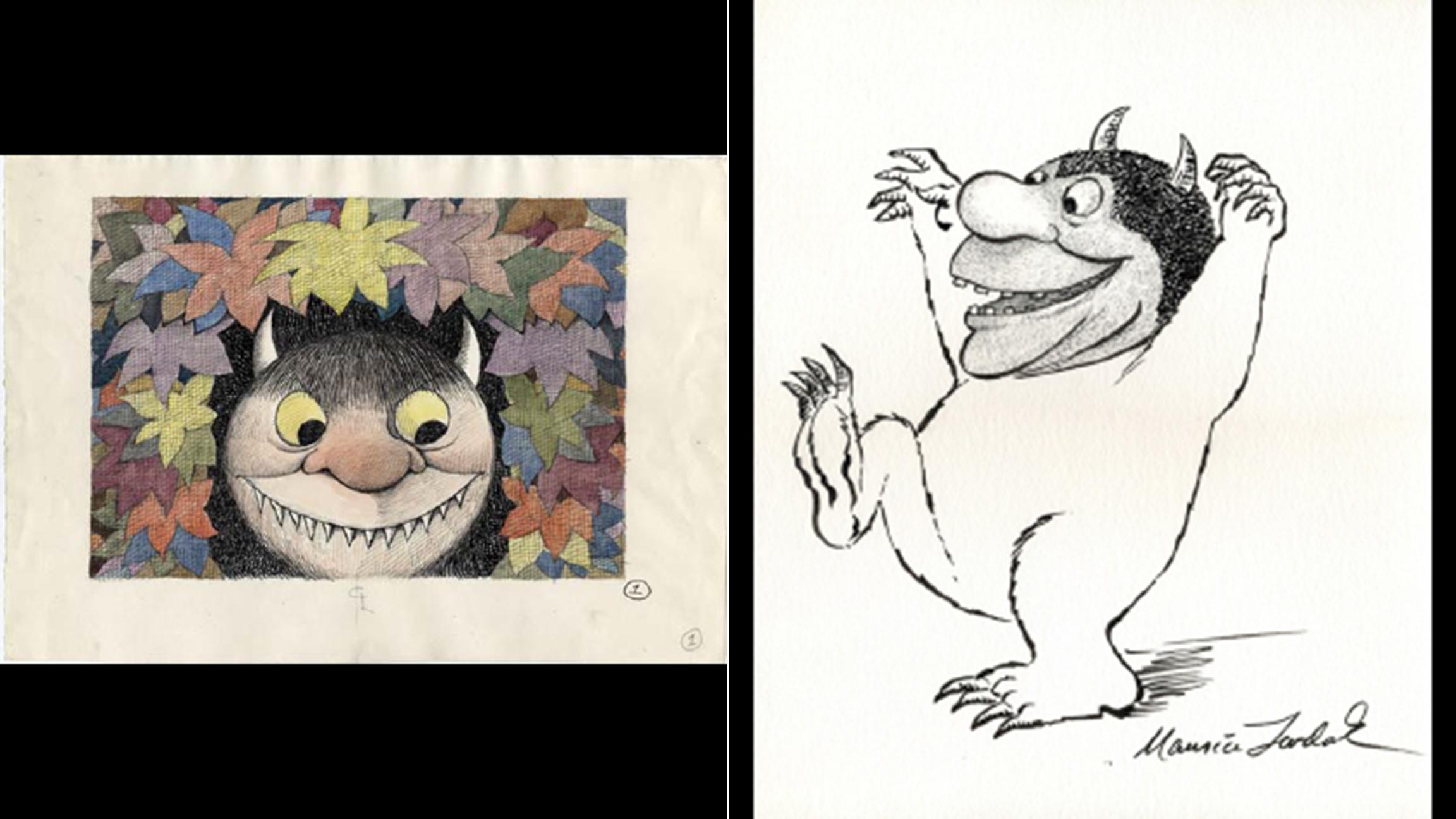 (Courtesy of the Museum of Science and Industry / © Maurice Sendak)
6. Rally
It's crunch time, procrastinators. Shop for all the nice names on your list at the Christkindlmarket Naperville. The sister market to the annual Daley Plaza affair features the same variety of seasonal gifts from about 40 vendors, plus German fare, beer and hot spiced wine. Tented seating is available.
Details: 11 a.m.-9 p.m. Wednesday-Friday; 11 a.m.-4 p.m. Saturday at Naper Settlement, 523 S. Webster St., Naperville. Free. | MAP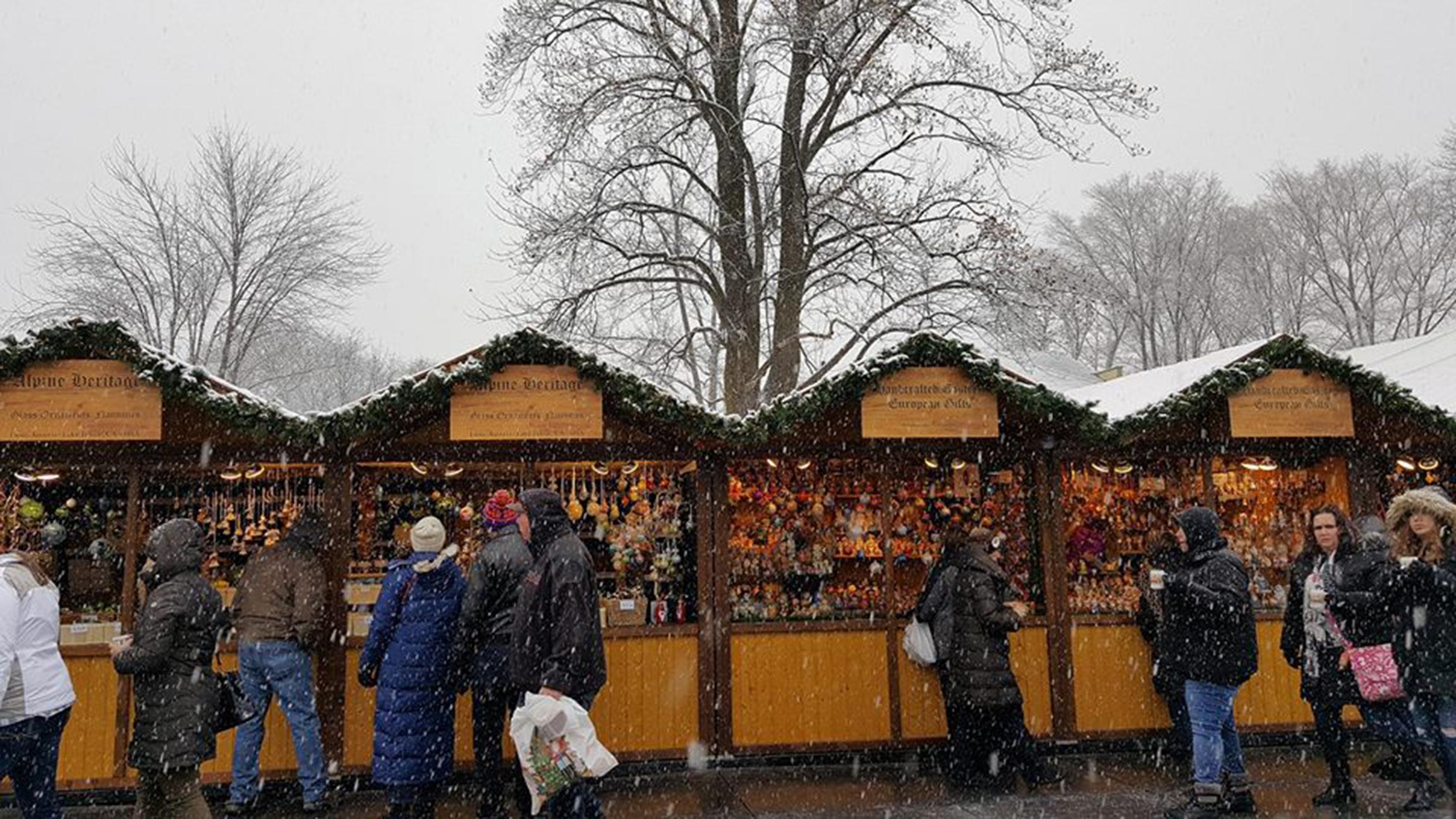 (Christkindlmarket Naperville / Facebook)
7. Chill
Presents unwrapped? Christmas meal demolished? Eyes avoiding monstrous mountain of leftovers and recyclables to deal with? Get out of the house and revel in a mess you don't have to manage: the World's Largest Snow Ball Fight. The indoor party (with fake snow) takes place at a roller rink-slash-bowling alley that's got a little post-Santa something for everyone.
Details: 4-7 p.m. Sunday at the MLK Skating and Bowling Center, 1219 W. 76th St. Admission: $6; skate rental: $3.50; bowling: $2 per game; $3.50 bowling shoe rental. | MAP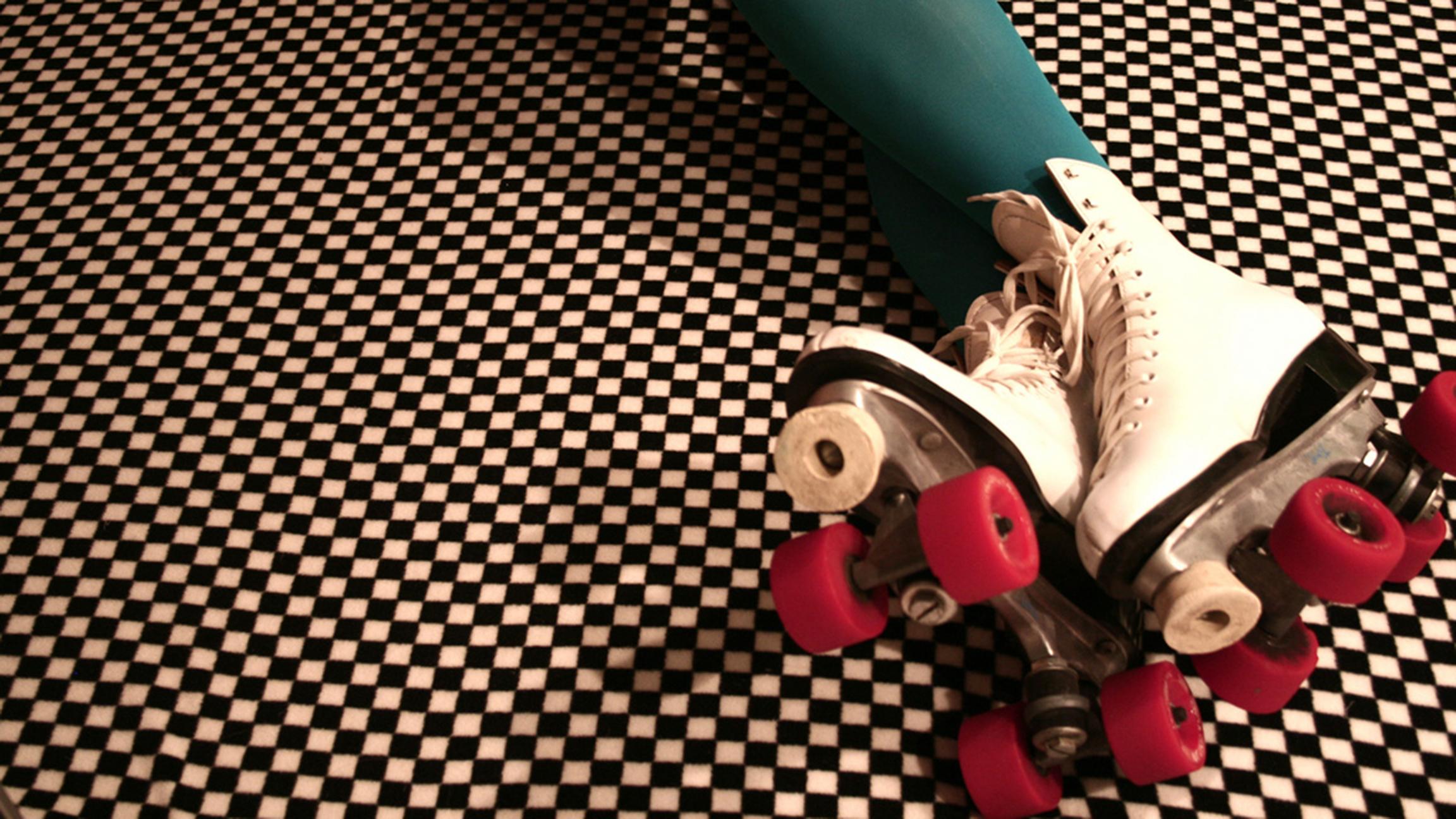 (Jolene Faber / Flickr)
8. Wonder
Dozens of tiny, handcrafted Chicago landmarks line 950 feet of model train tracks at Wonderland Express. The annual holiday event also includes a gingerbread village, festive decorations, a wreath sale, more than 700,000 LED lights and more.
Details: 10 a.m.-7 p.m. Wednesday-Friday; 10 a.m.-3 p.m. Saturday; additional hours through Jan. 2 at the Chicago Botanic Garden, 1000 Lake Cook Road, Glencoe. $11-$13; $8-$10 for seniors and kids ages 3-12; free for kids ages 2 and under. | MAP
---
9. Ride
A new train is running this season in Chicago, but your CTA pass won't be needed. The Winter Flower and Train Show in Lincoln Park offers visitors a festive scene with lighted trees, model trains running past colorful homes and businesses, and plenty of poinsettias and ornamental plants. Plus: Warm, tropical air that might help you forget the Midwest chill, if only momentarily.
Details: 9 a.m.-5 p.m. daily through Jan. 8 at the Lincoln Park Conservatory, 2391 N. Stockton Drive. Free. | MAP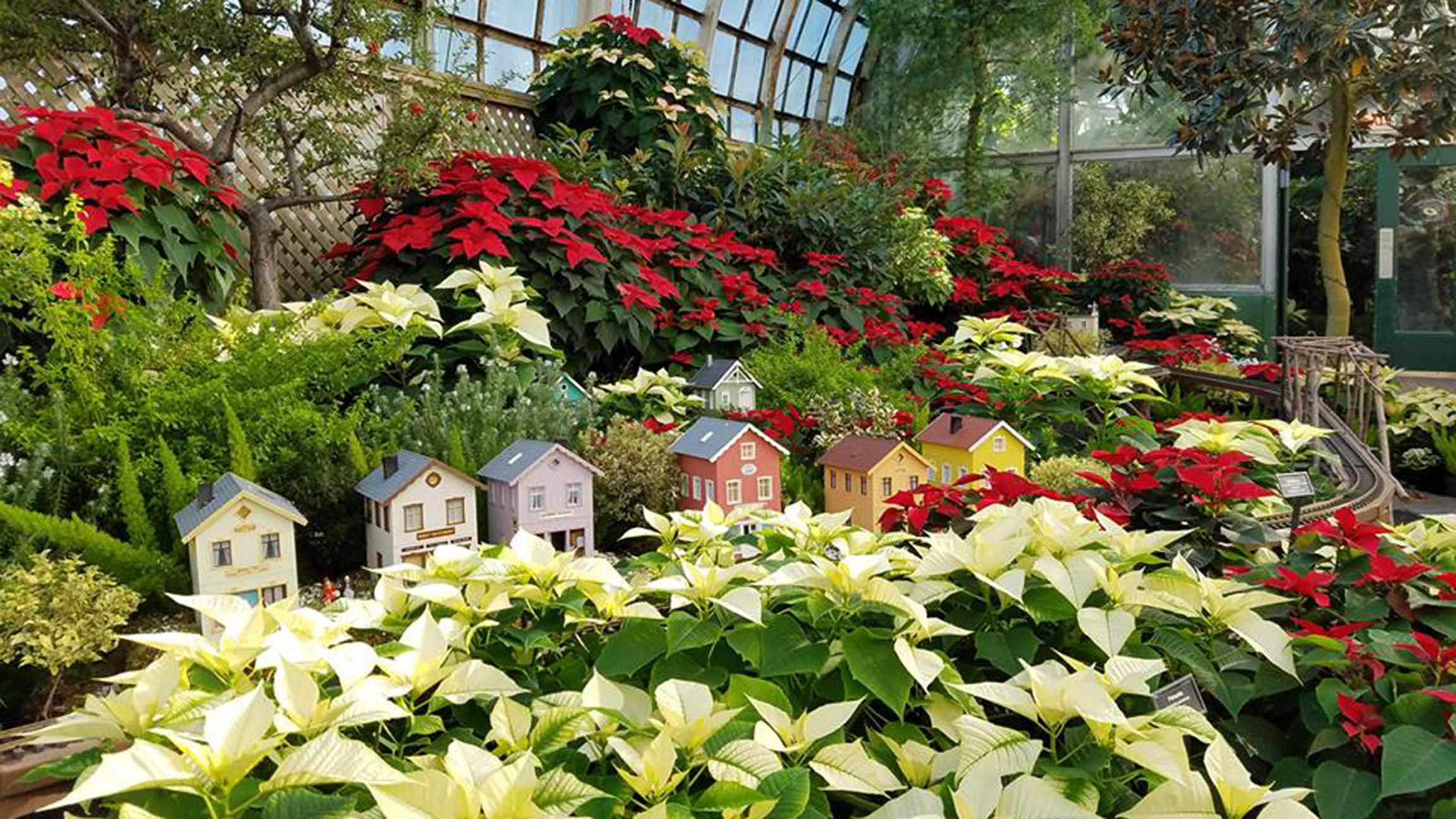 (Lincoln Park Conservatory / Facebook)
10. Stock up
Holiday shopping takes a delicious turn at the Logan Square Holiday Pop-Up Farmers Market, featuring some of the market's summer vendors and neighborhood favorites under one roof, plus live jazz while you work the aisles. Stock up on fruits and veggies, baked goods, meats and seafood, and specialty foods like hot sauce, spice blends, preserves and more.
Details: 3-8 p.m. Thursday at 2755 N. Milwaukee Ave. Free. | MAP
Say cheese! Stock up on Stamper Cheese options and other delights at the Holiday Pop-Up Farmers Market. (Logan Square Farmers Market / Facebook)
Events listed are subject to change. We recommend double-checking times and locations before you head out the door. Want to share your upcoming events with us for consideration in a future roundup? Send us an email.
---