Adjunct professors at City Colleges of Chicago say they've gone without a contract for the last four years. They rejected an offer from City Colleges in October a year ago, and they haven't been back to the table since.
While a strike is not likely for these part-time instructors, the group says their working conditions make it difficult for them to do their jobs.
The main hold-up is compensation. The adjunct professors say it's impossible to earn a living wage. Part-timers are limited to teaching 10 classes a year: four per semester and two per summer. And while that's almost a full load, at a maximum salary of $2,700 per class, that's only $27,000 a year. Teachers say many of them end up working extra jobs to make ends meet.
"Finally I've been able to stop waiting tables," said adjunct professor Claire Boeck. "But for a long time, after getting my master's, I was teaching and waiting tables, doing random side jobs.
"You feel a separate part of the institution. Adjunct literally means 'not integral'," she said.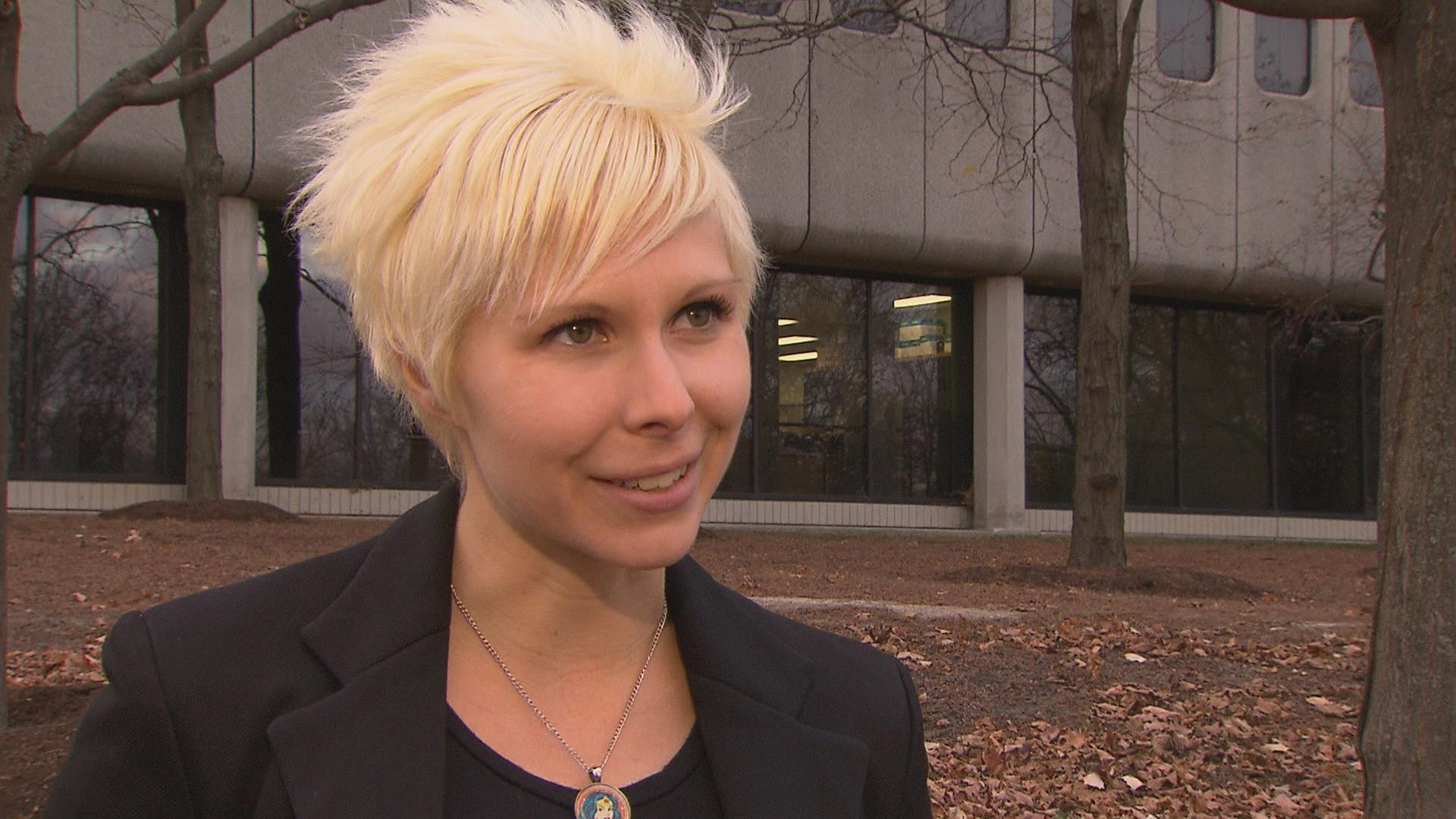 Adjunct professor Claire Boeck (Chicago Tonight)
By comparison, full-time faculty, working 30 hours a week can start earning about $59,000. I found one professor who makes $134,000. But most earn between $60,000 and $90,000 a year. This information all comes from the City Colleges of Chicago website.
Adjuncts say it sends a bad message to students.
"You don't want to discourage the students from their dreams, you want to encourage them, you want to let them know that … if they do put in the hard work there is work out there," said adjunct professor Randall Miller. "There's a contradiction there, when their professors aren't even capable of making $30,000 a year teaching a full course load. It's a bit disheartening."
Another concern of adjunct faculty is that many of them have to dash between City Colleges' seven campuses and have little time between their classes.
The other problem, they say, is job uncertainty: they never know how many credits they'll be able to count on from one semester to the next.
Adjunct professors make up about 60 percent of the teaching workforce at City Colleges of Chicago. The bargaining unit is about 1,000 professors.
And it's not just City Colleges of Chicago: Many community colleges and some universities rely heavily on adjuncts, much more than they used to. Much of this is because adjuncts clearly cost the schools less money.
But experts say research shows over-reliance on adjunct professors doesn't lead to the best outcomes for students, because being part-timers doesn't give them the opportunity to provide more for their students like office hours and one-on-one time.
"It's not that adjunct instructors by themselves are bad teachers, it's that colleges that have to over rely on them have poor outcomes because you have a majority of your faculty not advising students and not working with other faculty to be able to strengthen the programs," said David Jenkins of Teachers College at Columbia University.
The school system says in a statement:
"City Colleges has made the union an offer that we continue to believe is fair, given our duty to serve our students and to serve as a responsible steward of taxpayer dollars, especially in these challenging fiscal times."
It also says reliance on adjuncts gives colleges the ability to adjust to fluctuating student demand for courses, and it's part-time to full-time faculty ratio is less than the average for other two-year public colleges in the area.
Also, City Colleges received less than a third of its expected state funding last year, and less than half of its expected annual funding so far this year. Still, the schools have managed to avoid layoffs.
But the Illinois Educational Labor Relations Board has created two complaints against City Colleges -- these complaints were initiated by the adjuncts' union, the City Colleges Contingent Labor Organizing Committee or CCCLOC.
The union is hoping a board judge will make a ruling on those complaints by the end of the month.
Follow Brandis Friedman on Twitter: @BrandisFriedman
---
Related stories: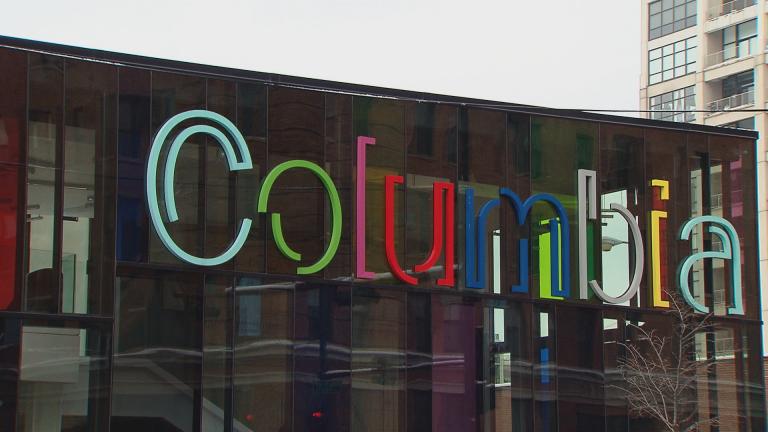 Major Concerns at Columbia? College Addresses Declining Enrollment
Dec. 12: The president of Columbia College Chicago on why there's been a big drop in enrollment at the school and challenges to its identity in the world of creativity.
---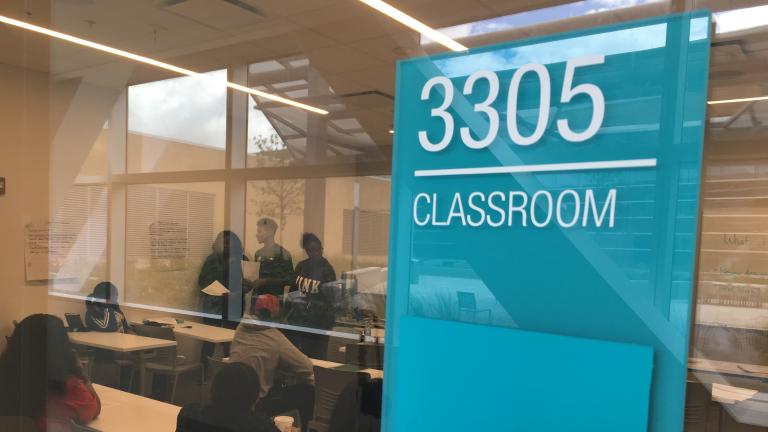 Navigating Community College Takes Support, Time for These Students
Oct. 25: Though community college is expected to last only two years, it's a long road for many students. A look at how some students are getting plenty of support along the way.
---
Grad Students Get Green Light to Unionize at Private Universities
Aug. 29: Last week, the National Labor Relations Board gave graduate students at private universities the go-ahead to form collective bargaining units. What local students and schools impacted by the ruling have to say.
---