In a major shift, graduate students who are research assistants and teach at private universities can now unionize. The National Labor Relations Board reversed a 2004 decision last week by a vote of 3-1.
Last spring, Matilda Stubbs taught a freshman seminar in anthropology at Northwestern University. Stubbs, who's working on her doctorate at NU, said she had to do the work most any college professor does, from designing the coursework to grading papers. But Stubbs is not a Northwestern University professor and the $2,000 she received for leading the class was considered a fellowship stipend, not compensation.
"When you go to orientation at Northwestern to be a new graduate student they have a whole mandatory workshop about having to pay taxes," said Stubbs. "Pretty much every dollar I get from Northwestern I have to report it on my taxes. It's compensation. It's not financial aid. I pay employment taxes–how am I not an employee?"
Stubbs is one of many graduate students at private universities across the country who have long felt that much of their coursework crosses over into actual work for the university. An increasing number of them say universities use graduate students to do work that 30 years ago would only have been done by a tenure-track faculty member.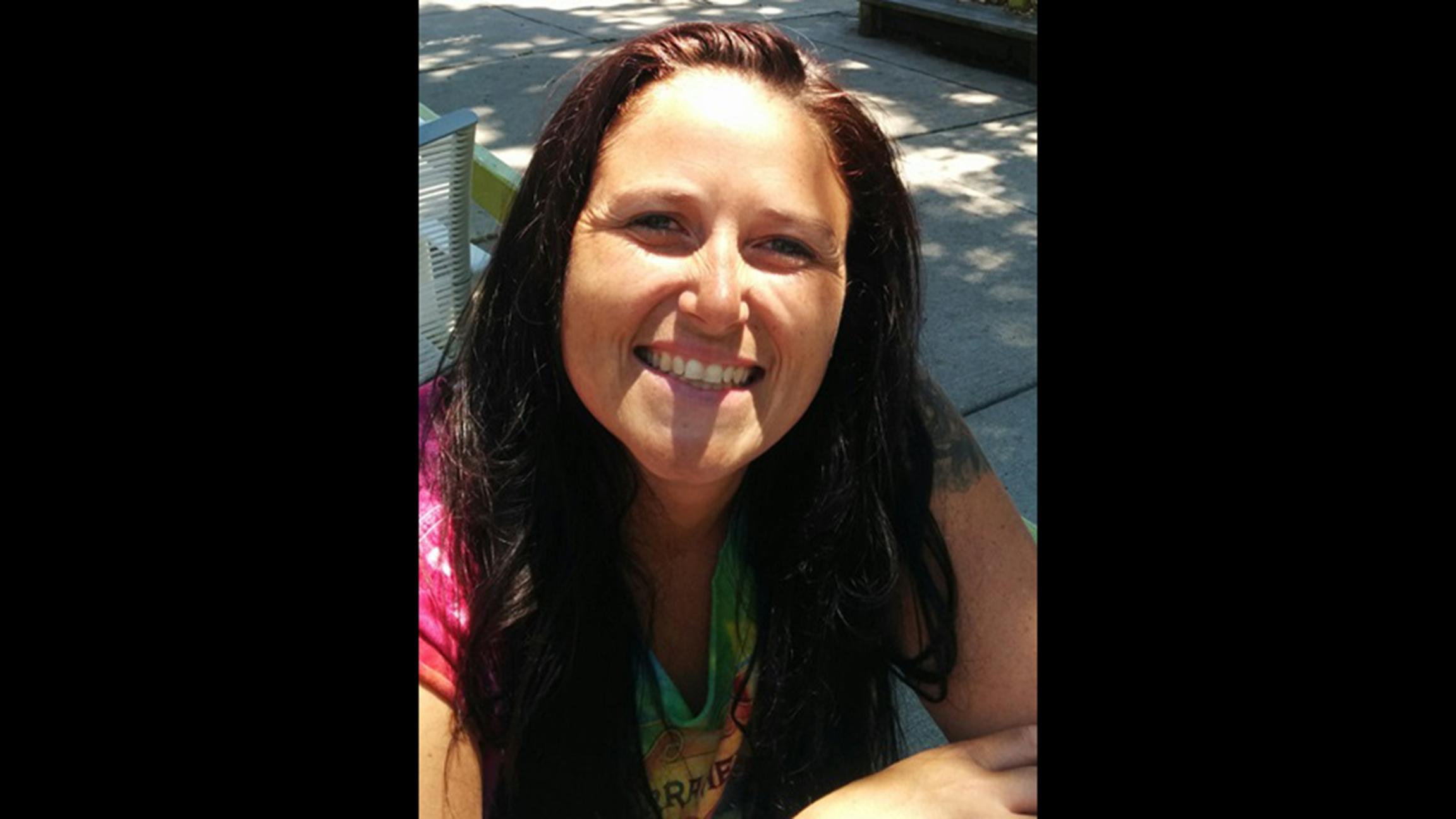 Matilda Stubbs is pleased with a decision made this week by the National Labor Relations Board. "I'm not trying to be adversarial," she said. "I do see this as a way for graduate students to work with the administration."
Much like their athlete colleagues, graduate students have pushed to unionize to get employee protections and a say on policy decisions. On Aug. 23, the National Labor Relations Board gave graduate students at private universities the go-ahead to form collective bargaining units.
In a petition brought by teaching and research assistants at Columbia University and the New School in New York, the NLRB ruled 3-1  that "student assistants working at private colleges and universities are statutory employees covered by the National Labor Relations Act. … The Act contains no clear language prohibiting student assistants from its coverage. The majority found no compelling reason to exclude student assistants from the protections of the Act."
The decision is a reversal of a 2004 NLRB ruling brought by Brown University graduate students in which the labor board said unionizing would run counter to the aims of a graduate education.
Not surprisingly, Stubbs is pleased with the decision. "I'm not trying to be adversarial," she said. "I do see this as a way for graduate students to work with the administration."
In a statement Northwestern University reacted to the ruling, saying:
"Unionization and collective bargaining are not the appropriate methods to address concerns raised by graduate student assistants. The University believes strongly that teaching experience is an important part of the academic training for Ph.D. students and provide that as well. Teaching experience, which is extremely valuable in the academic job market, enhances learning for those students while improving communication and other skills."
At the University of Chicago, the push by graduate students to unionize is one of the strongest in the country. On its website, Graduate Students United states that it's been "working since 2007 to improve the lives of graduate students and gain recognition for the work we do at this university." Among the issues the U of C organizers say need to be addressed by the administration are wages, healthcare, grievances and even childcare.
Tanima Sharma is a second year anthropology graduate student at U of C who said she is "thrilled" by the NLRB ruling. "The university," said Sharma, "would not be able to function in its research and pedagogical mandate [without the work of graduate students]." Like her counterpart at Northwestern University, Sharma said decisions that affect graduate students "are made unilaterally and undemocratically."
She added that collective bargaining will address everything from "not receiving wages tied to the cost of living in Chicago while generating value for the university, to not having a grievance procedure to protect graduate employees in particular from sexual harassment and assault at the workplace–as well as retaliatory measures that attempt to silence those that speak out against these."
The University of Chicago did not respond Wednesday to a request for comments on the ruling.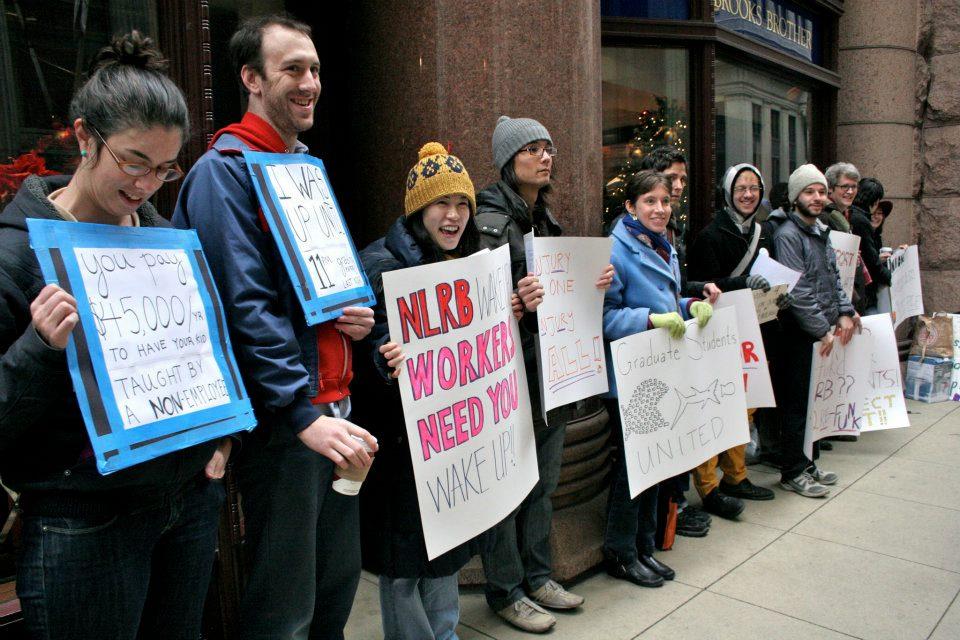 On its website, Graduate Students United says it's been "working since 2007 to improve the lives of graduate students and gain recognition for the work we do." (Graduate Students United / Facebook)
Graduate students at public universities have long been able to unionize. In 2002, teaching and graduate assistants overwhelmingly voted for collective bargaining at the University of Illinois at Chicago and the Graduate Employees Organization Local 6297 said it now represents more than 1,400 members.
Robert Bruno, a professor of labor and employment relations at the University of Illinois at Urbana-Champaign's School of Labor and Employment, said the NLRB has made a landmark decision. "This a is a big deal," said Bruno, "because it's an acknowledgment of what the contemporary higher education workplace looks like. It's a common-sense evolution and it's really generated by the decisions made by the employer to rely on these graduate employees to carry so much of the work load. They're doing work that has to get done."
Almost exactly one year ago, the NLRB rejected a petition brought by Northwestern University football players to unionize, saying it "would not promote labor stability due to the nature and structure of NCAA Division I Football."
But Bruno said that decision wasn't the last word on athletes' efforts to organize.
"When the board ruled against the football players they never said they weren't employees," he said. "They simply, to use a football term, 'punted.' There's complexity with the NCAA to discern the full scholarship athlete from the walk on. [The latest] decision moves athletes a little bit closer to being able to organize."
Some institutions, including Northwestern University, are already attempting to ward off unionization efforts by grad students by increasing incentives and benefits. Last year NU said it upped graduate stipends to $29,000 a year for the 2015-16 year and increased them again this year to $29,880.
But Bruno said that might not make much difference. "It is true that there is learning and development of skills going on but there's hours of activities that these graduate students are invested in that are much more about providing a service to the university than they are in developing them into the future Aristotles," said Bruno. "I think the universities have been hiding for too long behind this veneer of providing an apprenticeship," he added.
Stubbs echoed Bruno's sentiment, saying it's not just about money. But she believes there will be other acts of what she calls "intimidation" to prevent graduate students from organizing. Nevertheless, Stubbs said that she's already hearing from fellow grad students who haven't been part of the push to unionize. "Graduate students who previously weren't even open to talking about unionization have personally reached out to me saying, 'Well let's start talking about organizing now'," she said. "Now they feel it's a possibility and that, to me, is encouraging."
Universities still could try to take their case to court to overrule the NLRB decision but Bruno said the chances of that happening are "not high."
"It's hard to imagine the modern university being able to function without having, at the very base, just thousands of graduate students who are logging hours."
Follow Eddie Arruza on Twitter: @EddieArruza
---
Related stories: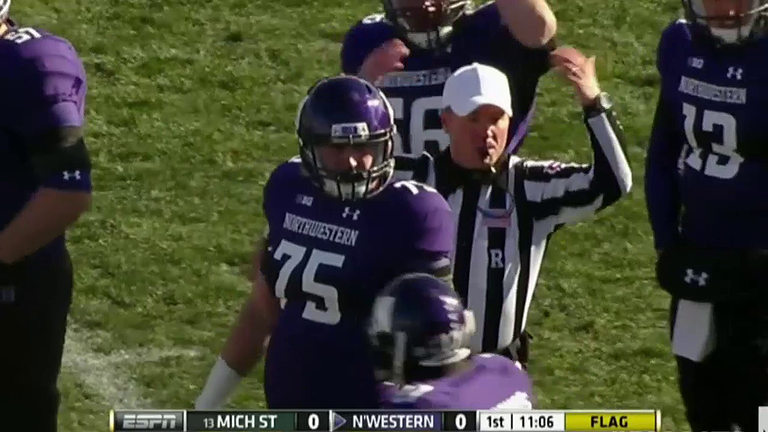 A Closer Look at the NLRB Decision to Keep NU Athletes from Unionizing
Aug. 18, 2015: The National Labor Relations Board on Monday announced that Northwestern University's scholarship football athletes would not be allowed to form a union, despite a 2014 NLRB ruling that states the players are university employees.
---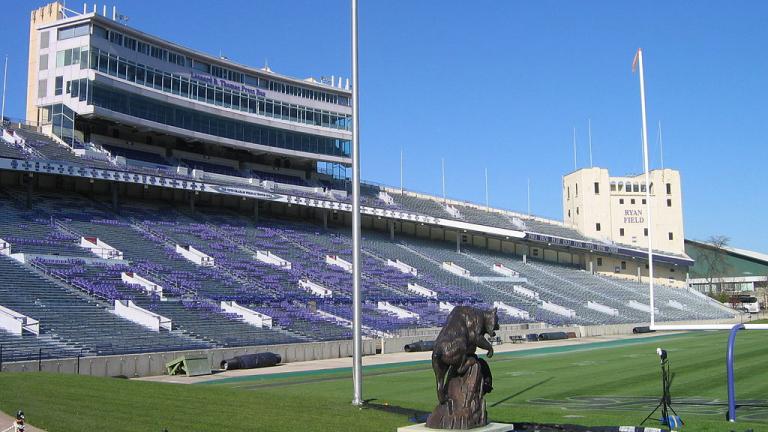 Northwestern Athletes Deemed 'Students' First, Union Petition Denied
Aug. 17, 2015: The National Labor Relations Board has overturned its historic March 2014 decision to treat Northwestern University scholarship football student-athletes as employees, and ruled on Monday that the players will not be allowed to form a union.
---