Will there be a radical change in how consumers pay electricity bills in Illinois? On Tuesday, Exelon, ComEd and several other stakeholders met to discuss legislation that could do just that.
Some say it means ratepayers are going to pay billions more. But others say they'll save billions. Where does the truth lie?
The answer to that depends on who you talk to. Tuesday's meeting lasted four hours and ended without a full agreement between those present. Instead, all sides vowed to continue to negotiate this bill over the next week.
ComEd had sought to change the way electricity is charged by setting consumers' rates based upon the 30-minute interval during the month in which they use the most power – so-called "peak demand usage." But that is now gone, though there is a caveat: ComEd will likely go to the Illinois Commerce Commission at some point in the future and leave it up to that entity to institute peak demand usage instead of asking the General Assembly to vote on it.
A host of environmental groups and the watchdog Citizens Utility Board say this development, along with provisions calling for more investment in energy efficiency programs, mean consumers will save as much as $7 billion in the long run.
"Bills will go down over the next two years," said CUB President David Kolata. "Nothing is more important than energy efficiency. We're very pleased to see some of the movement today; it's a big impact that demand rates are out. Energy efficiency has such a great impact because it lowers market prices, and there are savings that accrue to all consumers, even those that don't use the programs. We have to have energy efficiency in there."
Some of the energy efficiency programs that consumers would be asked to invest in include smart thermostats, weatherizing and other tools.
At the center of the debate is whether or not ratepayers should subsidize two nuclear plants to keep them open. Those plants, in downstate Clinton and the Quad Cities, are losing money because natural gas has driven the price of energy down and nuclear simply can't compete in that market. This bill would still give Exelon the money to keep those plants open.
A group that represents businesses and consumers says it still means ratepayers are going to pay a lot more on their utility bills simply to subsidize two outdated power plants.
"This bill is a jobs killer," said Dave Lundy, head of the BEST Coalition. "Even though they've now slimmed it down, we believe it's a $15 billion piece of legislation. It's going to add costs to every ratepayer in Illinois. We know the costs are definitive, and the energy efficiency savings is only speculative."
Gov. Bruce Rauner had been opposed to peak demand pricing. But Tuesday, with the removal of that provision, he says he is much more inclined to support the bill.
"It's been moving, it's been worked on for months, ideas are popping rapidly," Rauner said. "The big thing is, we've got to protect all the jobs we can, we have to protect ratepayers and stay competitive. We can't have our energy costs go through the roof or we'll lose more jobs. I'm fighting hard to protect those Exelon jobs because they're good paying jobs, but we have to find a balance for ratepayers and taxpayers."
Part of this bill mandates that Illinois produce more of its energy from renewable wind and solar sources in the coming years.
Follow Paris Schutz on Twitter: @paschutz
---
Related stories:
Exelon Pushes for Rate Hike to Aid Ailing Nuclear Plants
Nov. 17: A new bill in Springfield could see Illinois consumers paying higher electricity rates. But with the state already producing more energy than it needs, why are consumers being asked to pay more?
---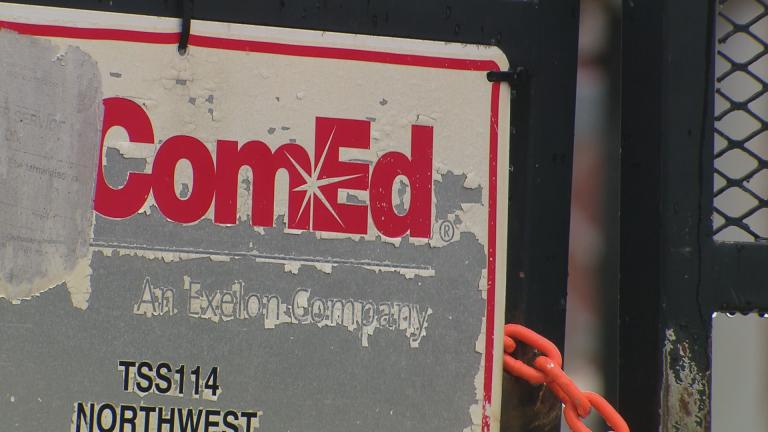 Sources: Exelon to Outline Power Plant Closings in Illinois
June 1: A bill to increase utility rates to bail out failing nuclear plants in Illinois failed Tuesday in Springfield. But will the plants now close? "Chicago Tonight" has exclusive new information..
---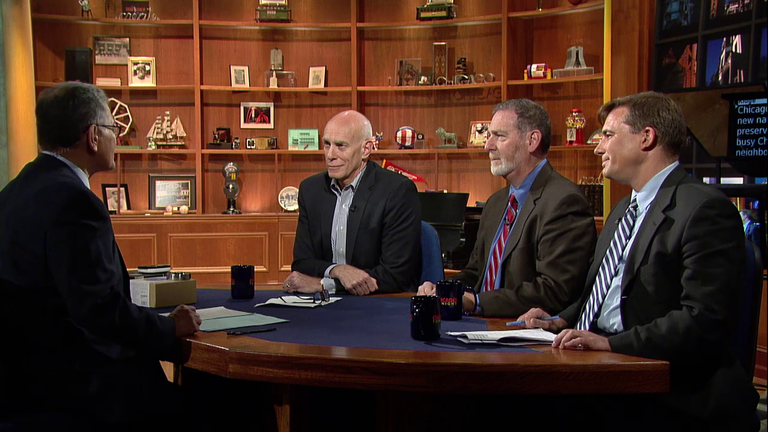 Smart Thermostat Initiative Aims to Cut Energy Bills in Northern Illinois
Oct. 13, 2015: A new energy initiative is encouraging area residents to get smart—by purchasing so-called smart thermostats–under a new rebate program that aims to cut heating costs. Will homeowners warm up to what is planned to be the country's largest smart energy initiative? We'll discuss the ambitious program with our panel of guests.
---