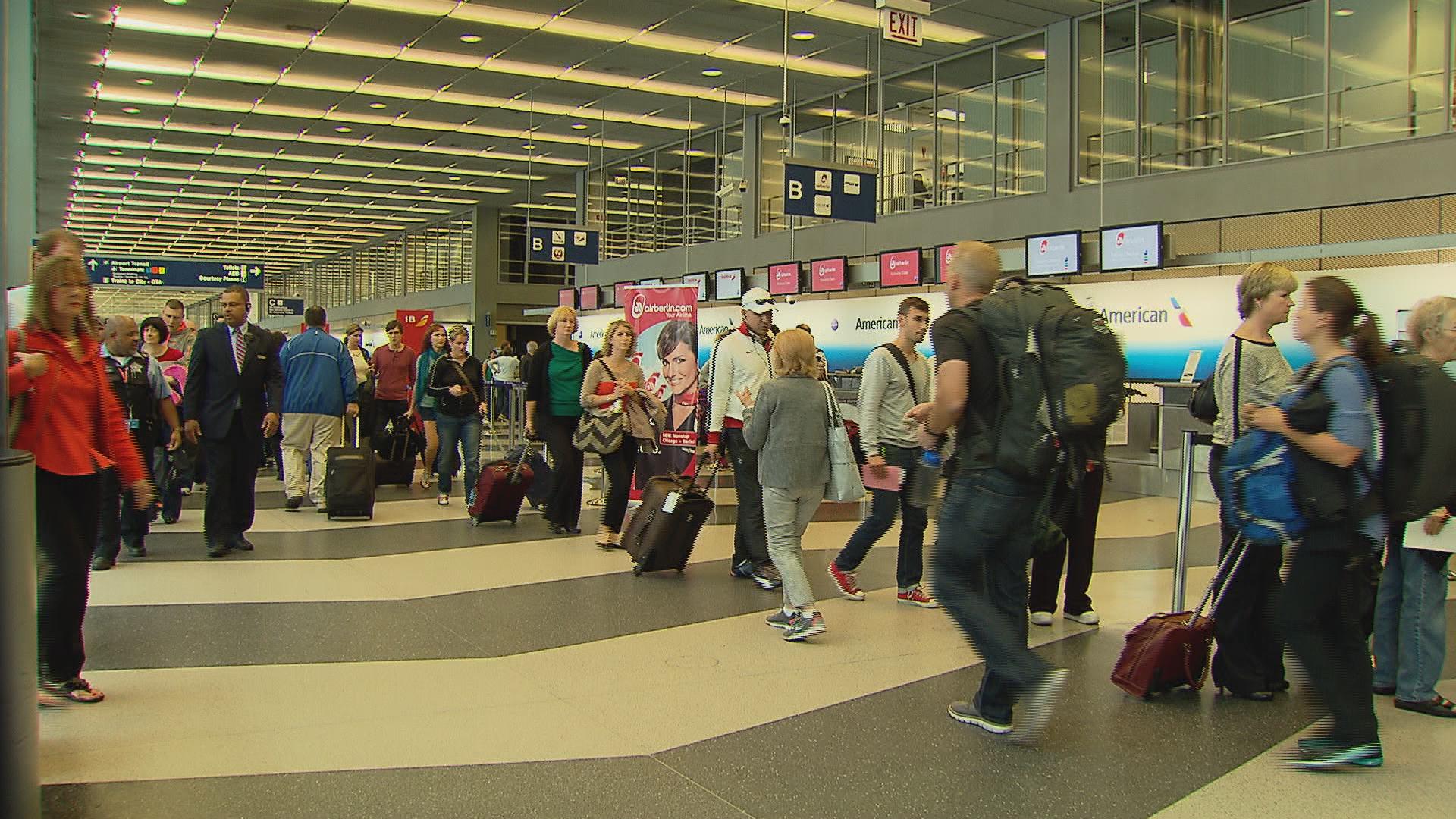 People traveling through O'Hare International Airport this week can breathe a sigh of relief as airport workers announced Monday they won't walk off the job until Nov. 29.
Late last week more than 500 airport baggage handlers, cabin cleaners, janitors and wheelchair attendants announced their intent to strike in the coming days. The workers are seeking a $15 minimum wage and better working conditions.
"O'Hare airport workers can't afford a proper Thanksgiving dinner and know what it's like to miss Thanksgiving with our families," Raquel Brito, a baggage handler in the United Airlines terminal, said in a statement.
"However, we respect families traveling to be together, and that's why we're holding off on our strike until after the Thanksgiving holiday."
O'Hare is expected to be the busiest airport in the nation during the Thanksgiving travel week, according to an analysis by Orbitz. 
During the Monday morning press conference, Izabela Miltko-Ivkovich, communications director for SEIU Local 1, said it was "never the intent" of airport workers to disrupt passengers with a strike.
"It is their intent to bring light to these conditions they're working under to these egregious violations by their contractors," Miltko-Ivkovich said.
"They really want the public to support them, and stand with them for a fight for a better future, for $15 and union rights."
A group of more than 2,000 non-union employees who voted to walk off the job have been attempting to organize with the help of Service Employees International Union, according to the Chicago Sun-Times.
---
Related stories: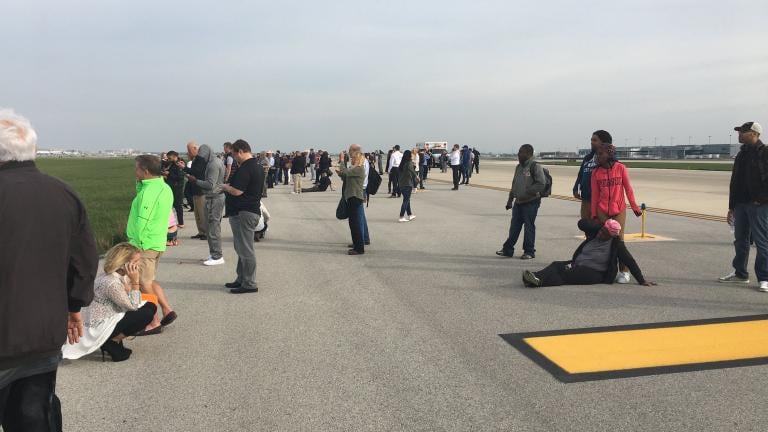 Plane Catches Fire During Takeoff at O'Hare Airport, Minor Injuries Reported
Oct. 28: About 20 people on board an American Airlines flight bound for Miami suffered minor injuries, fire officials said, after the plane caught fire Friday afternoon on a runway at O'Hare International Airport.
---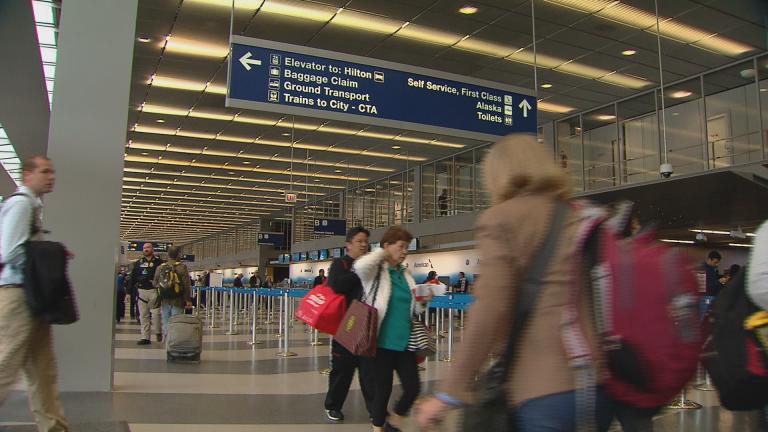 TSA to Address Long Lines at O'Hare, Midway
May 17: Public officials are blasting the Transportation Security Administration as security lines at Chicago's airports – and airports around the country – have swelled to two- and three-hour wait times. What accounts for the spike, and what happens as the summer travel season approaches?
---
Chicago Aviation Commissioner on O'Hare Noise, Expansion
Feb. 4: The expansion of O'Hare Airport will move forward with a new runway in an agreement announced by Mayor Rahm Emanuel. But noise issues and no new terminals leave critics of the plan confounded. The City's Aviation Commissioner is here to explain.
---