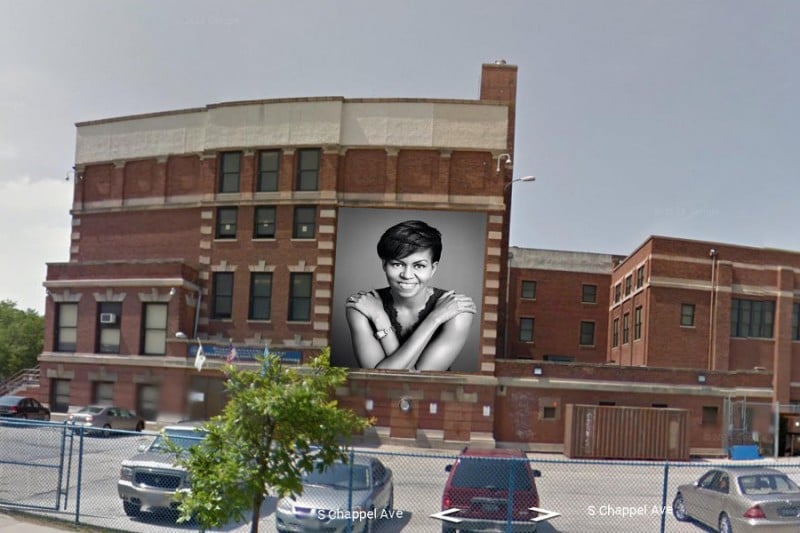 A rendering of the 20-by-22-foot Michelle Obama mural that could be coming to Bouchet Elementary, where the first lady attended in the 1970s. (Gofundme)
Chicago artist Chris Devins wants to give girls in the South Shore neighborhood a positive role model to look up to – literally.
The renowned painter has announced plans to create a towering 20-by-22-foot mural of Michelle Obama on a wall outside Bouchet Elementary Math and Science Academy, where the first lady attended grade school in the 1970s.
"To help build pride from within the community, to show her as an example of not just being famous, but of the qualities it took to get her where she is – hard work, persistence, studying, going to school," Devins said when asked why he decided to do the project. "She's one of our most educated first ladies and she could probably have been president herself. She's certainly qualified as far as her education goes."
Devins calls himself an "urban planner artist" whose primary focus is on art that reaffirms or strengthens a community's identity. Some of his other work includes murals of Nat King Cole, Louis Armstrong and hip-hop artists Common and Chance the Rapper.
Obama is the third Chicago-born first lady. Betty Ford and Hillary Clinton were also born in the city.
Born Michelle LaVaughn Robinson, the first lady attended Bouchet – then known as Bryn Mawr Elementary – from 1970 to 1977. She went on to attend Whitney Young Magnet High School on the Near West Side before earning her bachelor's degree at Princeton and her juris doctor degree from Harvard Law School.
Lavonte Stewart, associate district director for state Sen. Kwame Raoul (D-Chicago), originally came up with the idea for the mural and approached Devins about the project after seeing some of his other artwork around the city.
"That's when it kind of dawned on me," he said. "One day heading to work and looking at Bouchet and just looking at the open space on the building and I'm like, you know what, this community needs to embrace just celebrating that the first lady comes from this community or lived here."
Stewart called the first lady an inspiration to young women in South Shore and beyond, saying she wasn't a "coattail-rider" who lucked into her career by marrying Barack Obama, but rather earned her success and served as the catalyst behind her husband's presidential run.
On top of highlighting the life and career of Obama, Stewart hopes the mural can shine a light on the South Shore neighborhood.
The South Side community has, at one time or another, been home to the likes of Kanye West, playwright David Mamet and Hall of Fame NFL coach Marv Levy. But its population has declined sharply as Stewart says the neighborhood has been "under siege" in recent years from violence and disinvestment.
He hopes the mural contributes to South Shore's branding and its community identity.
"That what's I think this thing leads to," Stewart said. "If it starts with madam first lady, then I think the community can embrace who we are as a community and start celebrating our other heroes who are coming out of the community. I'd love that to be the first of many of Chris Devins' murals all around South Shore celebrating local heroes."
A map of Devins' work across Chicago. (Courtesy chrisdevinscreative.com)
---
Devins has started a Gofundme campaign to help raise almost $5,000 for the project. He said planning and development will go on throughout the winter and he hopes to actually begin painting by next March.
The cost of the mural is expected to fall between $14,000 and $15,000. Devins says he'll match every dollar that's donated and plans to cover the rest through donations from local community organizations and politicians.
"So the idea is to give these girls literally somebody to look up to," he said. "Not just the girls, but people in the community somebody to look up to and to show positive things all come from these South Side communities all the time. It's just not reported that much."
Follow Matt Masterson on Twitter: @ByMattMasterson
---
Related stories: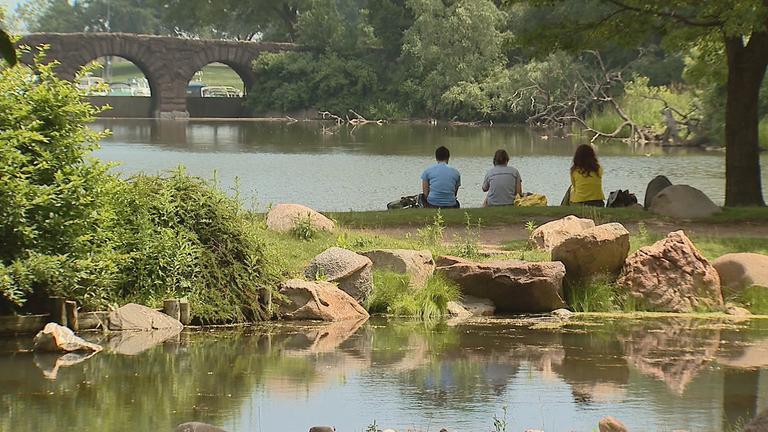 Obama Library to be Built in Jackson Park
July 27: Jackson Park beat out Washington Park as the site for the future Obama Presidential Center. Reaction from Illinois delegates at the Democratic National Convention.
---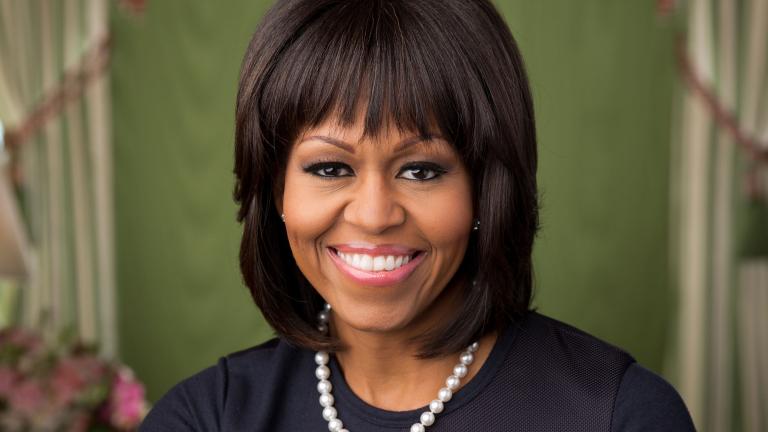 From Chicago Girl to First Lady
April 20, 2015: Author Peter Slevin joins us to talk about his new book tracing Michelle Obama's family background, her upbringing and education, and her life with her husband.
---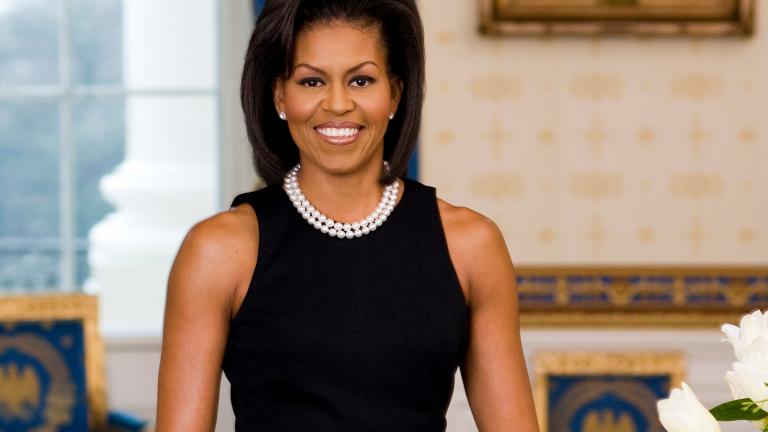 Michelle Obama Visits Chicago to Combat Youth Violence
April 10, 2013: First Lady Michelle Obama makes an impassioned plea to Chicago business leaders to help solve the problem of youth violence here. Paris Schutz has the story.
---