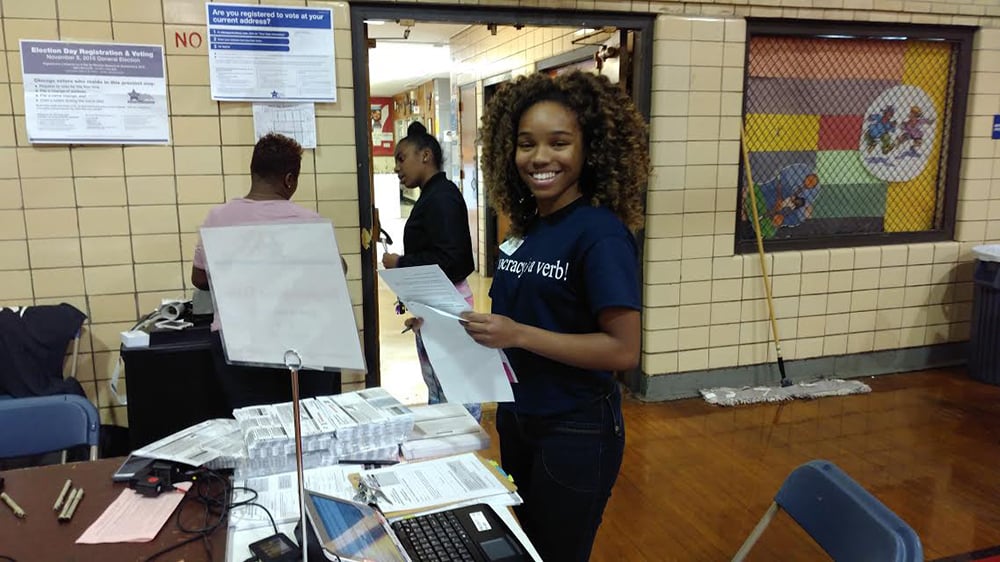 More than 1,600 Chicago high school juniors and seniors volunteered as election judges Tuesday. (Mikva Challenge / Twitter)
As millions of people turned out to polling places across the country on Election Day, hundreds of Chicago teens got their first taste of the Democratic process, volunteering to work as election judges at sites throughout the city.
Mikva Challenge – a Chicago-based nonpartisan nonprofit that works to get high school students interested in public service – organized teens with the city's Board of Election Commissioners to help set up and run polling sites from before sunup until after sundown.
"They do everything that adult judges do," Senior Program Director Meghan Goldenstein said. "So they can check voters in, they can assist voters at the polls … They set up the equipment in the morning, they take it down at night. They're just an equal part of the team of judges that's at each polling location to make sure Election Day runs smoothly."
Approximately 7,000 students and 145 teachers from 115 Chicago-area schools take part in the Mikva Challenge throughout the year. According to organizational data, more than 450 Mikva students volunteered for political campaigns during the 2012 presidential election.
This year, Goldenstein estimates more than 1,670 private and Chicago Public Schools students took part as election judges across the city. Among them were Sofie De La O, Kristie Chavez and Diana Salgado – a trio of seniors from Thomas Kelly High School in Brighton Park.
"It interested me because before that I never – none of my parents are able to vote – so I never knew really what the election process was or what it is or where you go," De La O said. "So being able to go to my neighborhood library and seeing all my neighbors and the people I know made me really proud of my neighborhood."
---
To participate, the students must be juniors or seniors with a 3.0 or better GPA, and U.S. citizens with the ability to read, write and speak English.
Chavez, Salgado and De La O each worked from around 5 a.m. until after polls closed at 7 p.m. Tuesday, splitting time between the voter registration table, looking up voters through e-poll books, handing out ballots and making sure finished ballots were collected correctly.
"It's just a really interesting experience," Chavez said. "It sounds overwhelming, but actually the time went by really fast and I think it just makes you feel a part of something."
Mikva Challenge typically recruits students through their high school teachers, who help them fill out applications. But now that the election board has streamlined the process and made applications available online, Goldenstein said more and more students are taking advantage of the opportunity on their own.
In addition to helping organize equipment and running ballots, Goldenstein said many of the teens involved speak two or even three languages, which has been a crucial asset in assisting non-English speaking voters.
"The leadership aspect of it is amazing for them," she said. "I think also, being in a place where a second language they speak is an asset is not something they encounter every day necessarily, so I think a lot of them talk about that being empowering."
The goal of the Mikva Challenge, Goldenstein said, is getting youth involved early in the political process so they will stay active throughout their lives. Working as judges does just that, helping to "demystify" the election process and put teens in a place where they have more expertise and less trepidation about voting.
"Since this was my first time, I actually enjoyed it and felt like I made a difference in a way, like I was making Democracy happen," Salgado said. "And honestly, I would do it again."
Follow Matt Masterson on Twitter: @byMattMasterson
---
Related stories: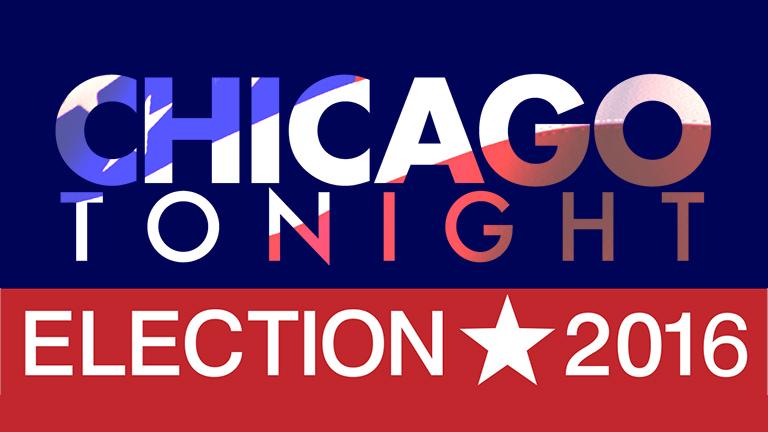 Election 2016 Analysis, Results with Chicago Tonight
Nov. 8: Join us on Election Day for a look at what's at stake in key state, county and local races; and to check results once polls close and final tallies are in.
---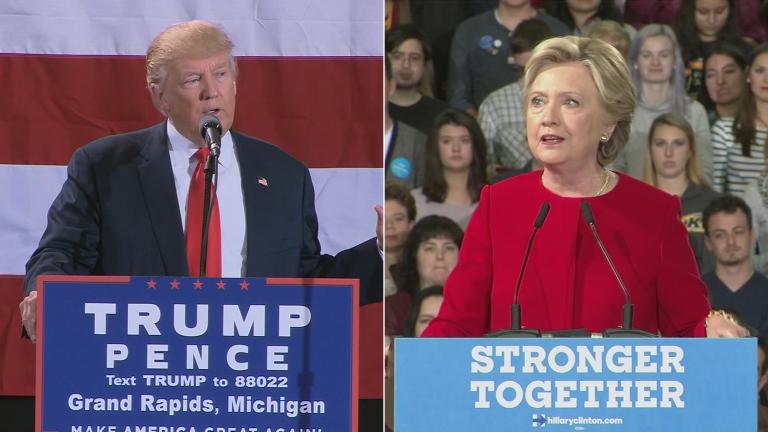 How Early Voting is Shaping the Presidential Election
Nov. 1: Clinton's emails and Trump's taxes are dogging their respective campaigns. A look at the latest developments in the presidential election.
---
Millennials Leading Way at Polling Sites as Election Board Deals With Multiple Issues
Nov. 8: The city's Board of Elections Commissioners is considering going to court to extend the voting deadline at multiple polling sites after some opened as much as an hour late this morning.
---