Need a laugh and a drink (or three)? Soak up the funny at The Lincoln Lodge. (Elizabeth McQuern Bowden / The Lincoln Lodge)
1. Exhale
It was the most surprising, exhausting Tuesday in recent history, and we're ready for change (of the non-political variety). Plunge into weekend mode with the help of The Lincoln Lodge, Chicago's longest-running indie comedy showcase in the U.S. This season's cast of stand-up comedians includes returning quipsters Ricky Gonzalez and Alex Kumin, among others, and newbies Sarah Sherman and Stephanie Weber.
Details: 8 p.m. Friday at Subterranean, 2011 W. North Ave. $10 suggested donation. | MAP

2. Sweat
Before you pack your bike away for the season, take it on a final spin at the newly opened Big Marsh Bike Park on the city's Southeast Side. Described as a "playground for cyclists," the park is the centerpiece of the 278-acre open space, a former industrial site. You'll find easy riding trails for biking, walking and running; along with trails for very young riders, cyclocross racing, a flow trail and pump tracks. Not sure what those are? Check out the video below, or read our story on Big Marsh from June, when Mayor Rahm Emanuel broke ground on the site.
Details: Park is open from dawn to dusk (around 5 p.m.) at 11555 S. Stony Island Ave. Free. | MAP
---
3. Stargaze
What better way to get perspective on the world and its mysterious ways (and elections) than by turning your eyes to the heavens? On Friday, visitors to the Adler Planetarium's monthly Doane at Dusk event can forget about earthly dramas and take in views of celestial objects through the area's largest aperture telescope that's open to the public. Look out for possible views of the taurid meteor shower, and some nice views of the moon, which on Monday reaches its closest point to Earth since 1948 (it's called a supermoon). The event is first-come, first-served, so prompt arrival is recommended.
Details: 6-9 p.m. Friday, weather permitting, at the Adler Planetarium, 1300 S. Lake Shore Drive. Free. | MAP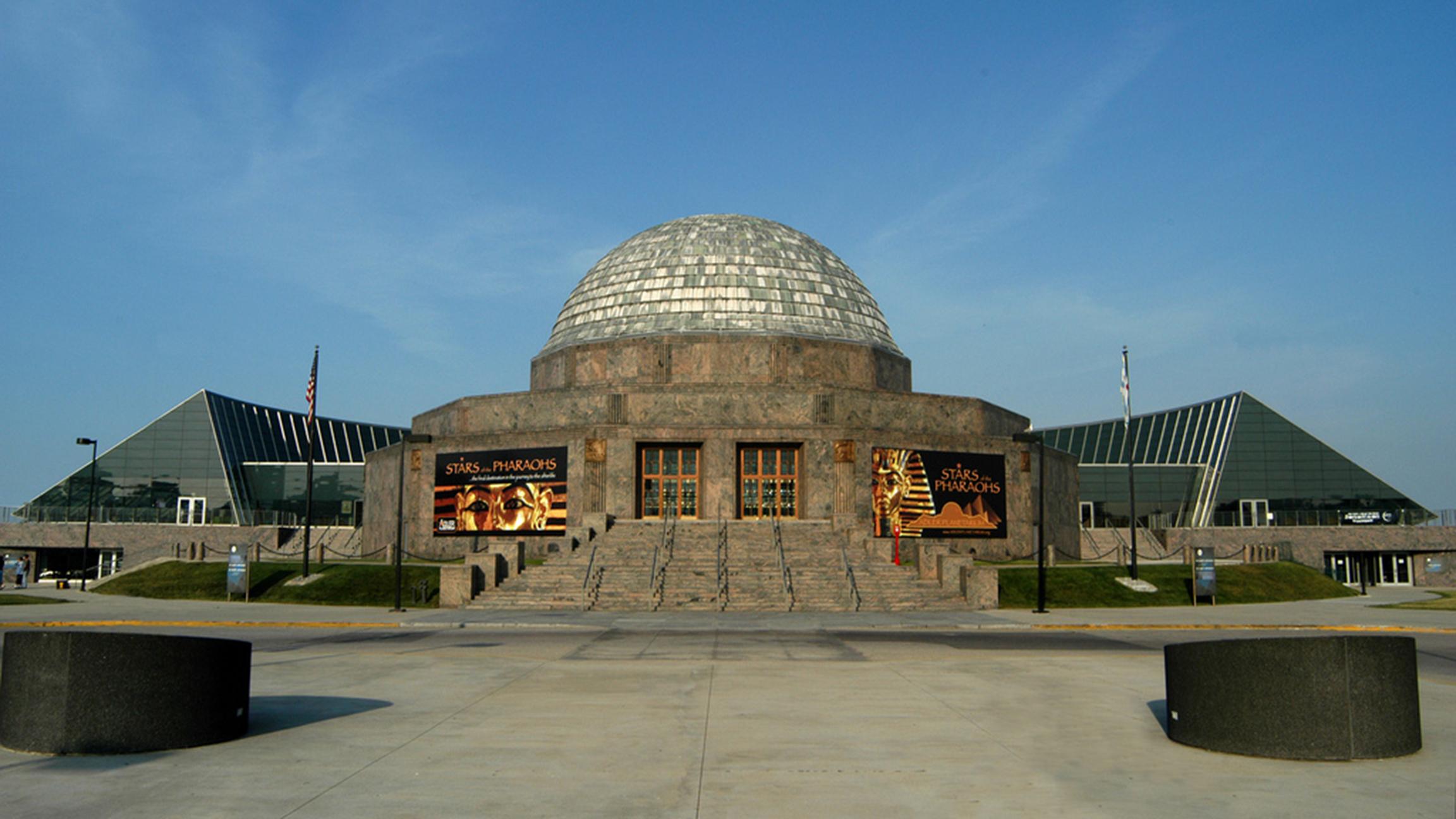 Kick off your weekend with some stargazing at the Adler Planetarium. (Smart Destinations / Flickr)
4. Savor
The bad news: You don't have a ticket to the sold-out, hugely popular Festival of Wood and Barrel Aged Beers (#FoBAB, for those in the know). The good news: There's another barrel-aged game in town. Enter the third annual River North Whiskey Festival, where fans of the amber stuff can sample more than 50 varieties of whiskey, bourbon and scotch from around the world. Food is available for purchase, including barbecue and Mexican fare. Cheers!
Details: Noon-4 p.m. Saturday at Old Crow Smokehouse (149 W. Kinzie St.) and Moe's Cantina River North (155 W. Kinzie St.). $20-$50; $24-$60 VIP tickets include entry at 11 a.m. Discounted tickets here. | MAP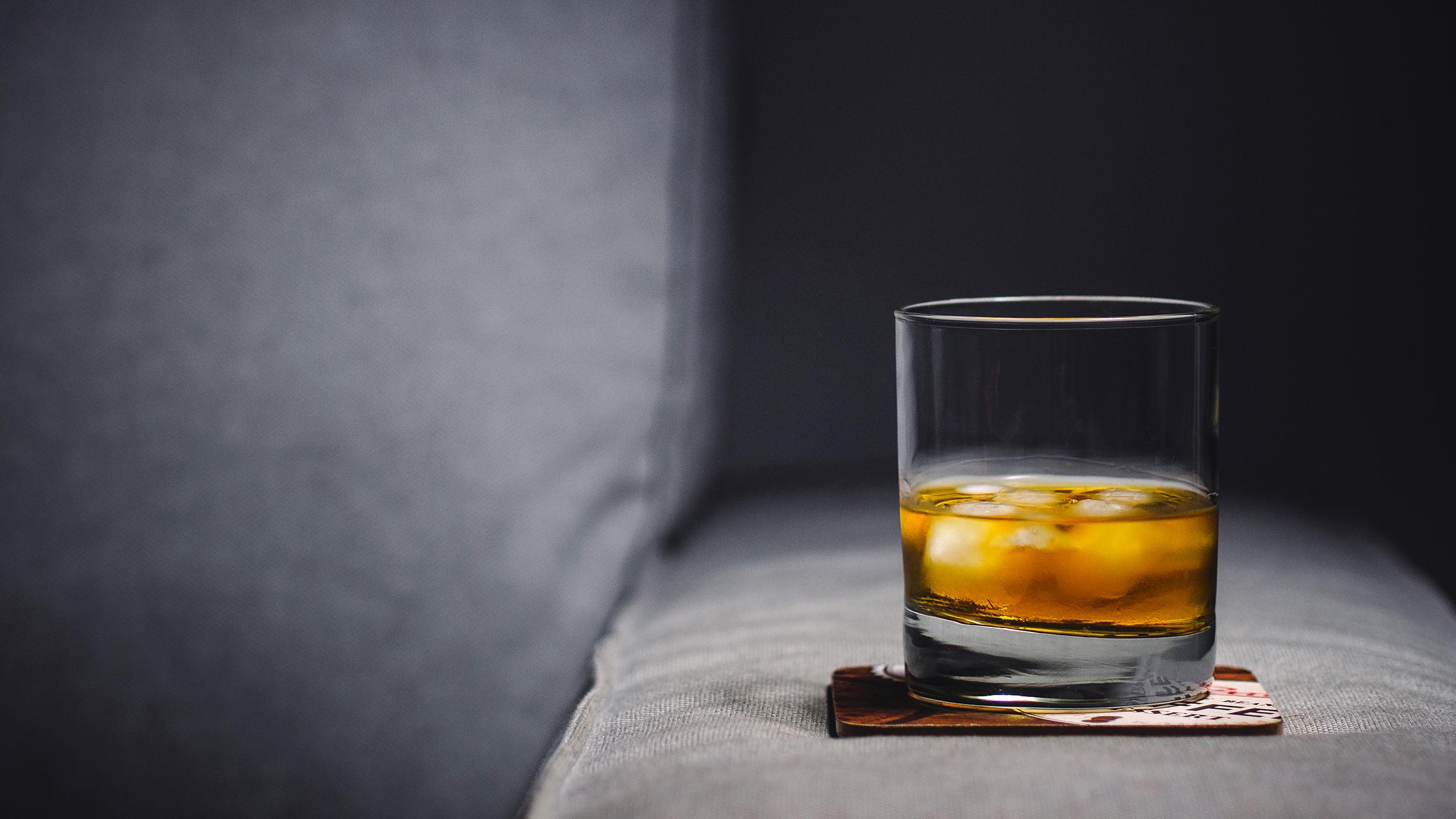 Sample sale: 50 varieties of whiskey, scotch and bourbon await your palate in River North.
5. Peruse
Should you need a reminder that print is, in fact, not dead, head over to The Chicago Book Expo, where you can trade words with (and buy them from) 70 local publishers and nonprofit groups. The fifth annual event also features 20 events throughout the afternoon. Among them, a discussion on Chicago history with authors Amanda Seligman ("Chicago's Block Clubs: How Neighbors Shape the City"), Joe Gustaitis ("Chicago Transformed: World War I and the Windy City") and Dominic Pacyga, who visited Chicago Tonight last year to discuss his book "Slaughterhouse: Chicago's Union Stock Yard and the World it Made." Read more about that fascinating book, and watch our interview with Pacyga.
Details: Noon-5 p.m. Sunday at Columbia College, 1104 S. Wabash Ave. Free. | MAP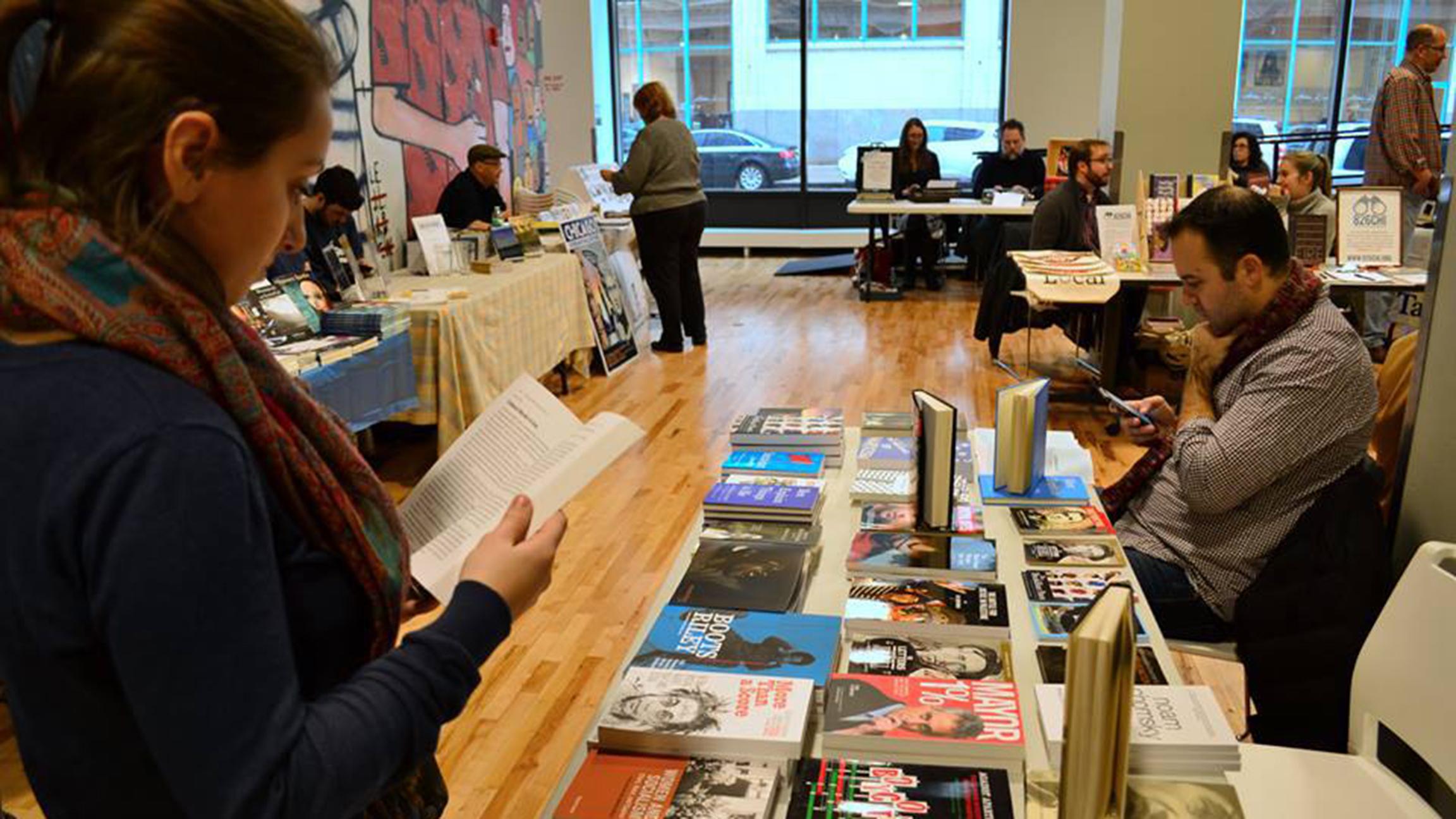 The fine print: Local publishers offer refreshingly non-digital reading material. (Sedona Barney / Chicago Book Expo)
6. Absorb
Stories come to life on stage at Pop-Up Magazine, a touring show featuring writers and other creative types who share new, true stories with a live score by Magik*Magik Orchestra, and multimedia elements projected onto a big screen. On stage at Chicago's show: author and film producer Alex Kotlowitz ("The Interrupters"), award-winning radio producer Tina Antolini ("Gravy"), radio producer Stephanie Foo ("This American Life"), music columnist Britt Julious (Chicago Tribune) and others. 
Details: 7:30 p.m. Saturday at the Harris Theater, 205 E. Randolph St. $29.75-$49.75.| MAP
---
7. Multitask
Get a leg up on holiday shopping while supporting the community programs and initiatives of the Junior League of Chicago at the Gazebo Holiday Market. Friday night's preview ($75) includes cocktails, appetizers and a DJ while you shop; on Saturday, an optional brunch buffet ($25) fuels the task at hand. More than 50 independent vendors sell a variety of items, from gourmet olive oil to vintage purses and jewelry.
Details: 7-11 p.m. Friday; 10 a.m.-2 p.m. Saturday at Museum of Broadcast Communications, 360 N. State St. $75 (Friday); $10 suggested donation (Saturday). | MAP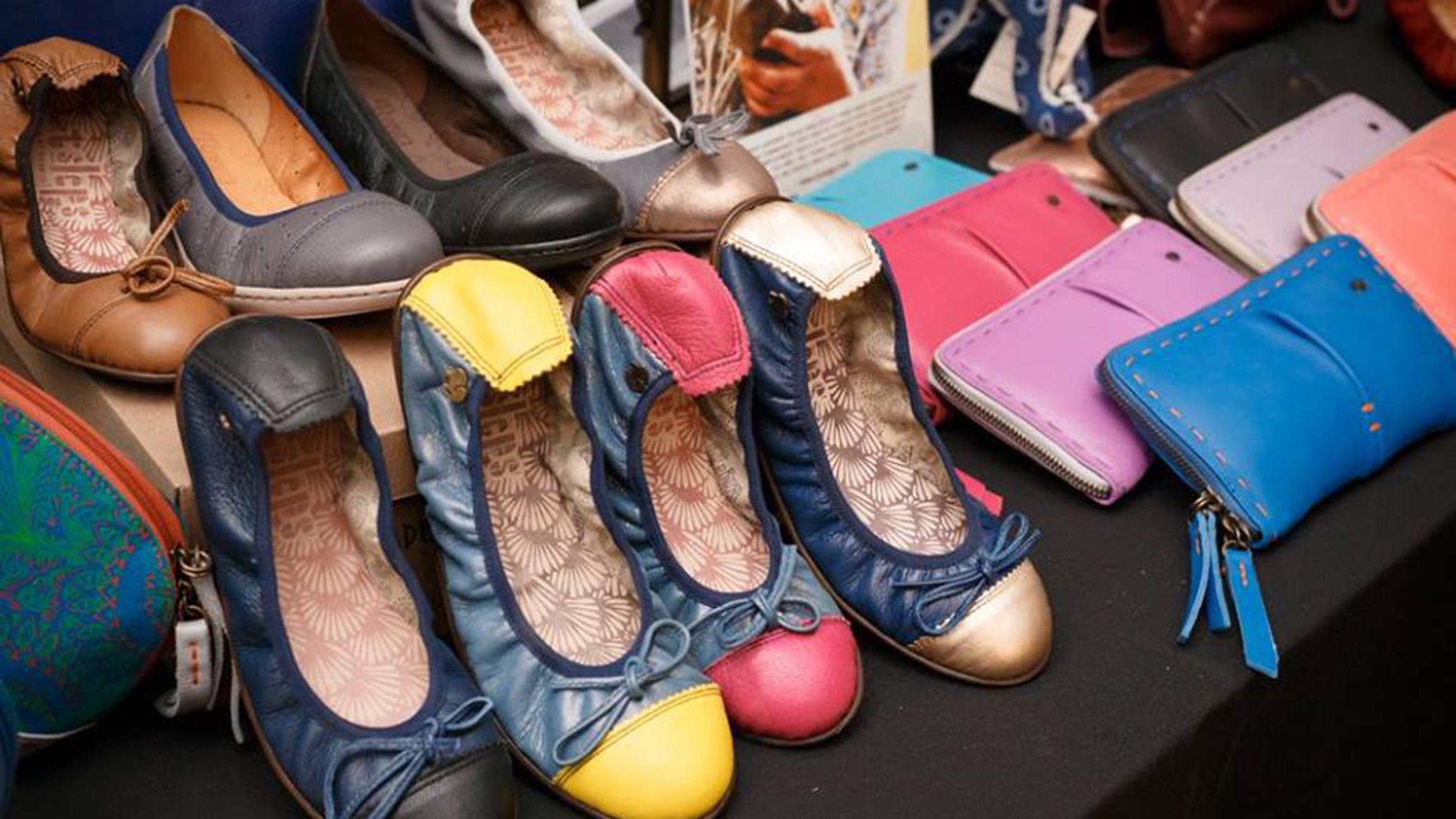 Dip your toe into the seasonal shopping waters at this weekend's Gazebo Holiday Market. (Kathleen Virginia Photography)
8. Drool
Sweeten up your weekend at the fourth annual America's Baking and Sweets Show, featuring exhibitors, a baking competition (Saturday) and demos from celeb pastry chefs Malika Ameen, Rushion McDonald, Sally McKenney and others. Learn how to make homemade marshmallows, macaroons, confectionery flowers and go gluten-free with your baking during demo and hands-on classes (extra fees apply).
Details: 10 a.m.-6 p.m. Friday-Saturday; 10 a.m.-5 p.m. Sunday at the Renaissance Schaumburg Convention Center Hotel, 1551 Thoreau Drive, Schaumburg. General admission: $15; $10 for seniors and kids; free admission for kids ages 12 and under. | MAP

9. Revisit
It's a project most North Side commuters have caught fleeting glimpses of while riding the CTA's Red Line. Now you can get a different perspective of the $203 million reconstruction project at the opening reception of "Wilson Station: Behind the Scenes." The exhibition is described as a "friendly photographic duel" between project engineers Kevin Utz and Kirsten Lefeldt, who would meet at the Uptown coffee shop hosting the show to compare photos they took with their phones. Eventually the habit gave way to the idea for an exhibition. Meet Utz and Lefeldt at Friday's opening reception, or stop by through Jan. 2 to see their work. Proceeds from art sales to benefit Cornerstone Community Outreach, a local shelter. 
Details: Opening reception from 6-8 p.m. Friday; show continues through Jan. 2 at Everybody's Coffee, 935 W. Wilson Ave. Free. | MAP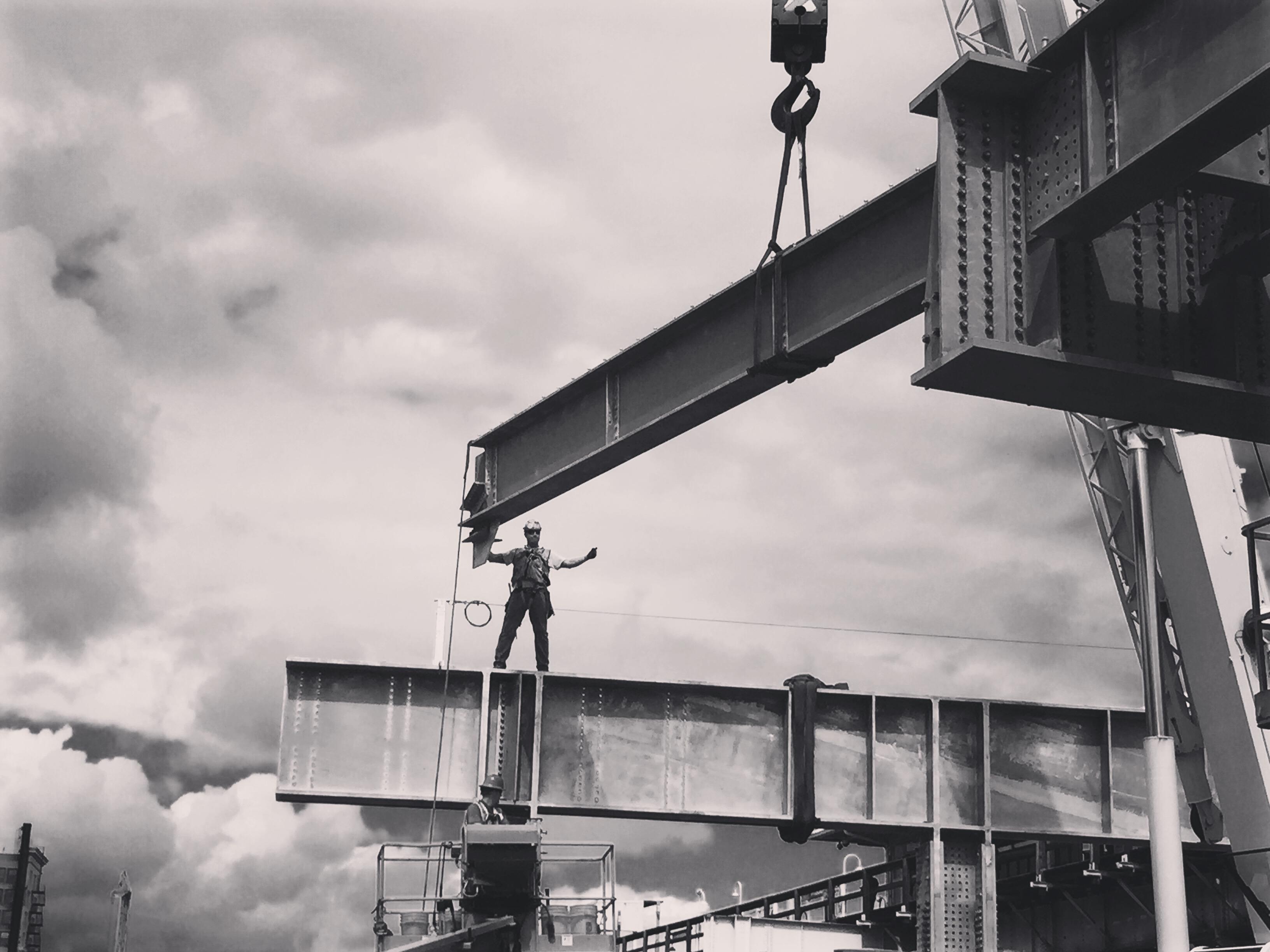 Intersection of art and life: A photo display at an Uptown coffee shop offers behind-the-scenes views of the Wilson station reconstruction project. (Kirsten Lefeldt)
10. Contemplate
Friday is Veteran's Day, and one local museum marks the occasion with the opening of an exhibition of screen prints by the late author, artist and WWII veteran Kurt Vonnegut Jr. "Vonnegut's Odyssey" includes more than 30 screen prints that highlight veterans' complex experiences and the "process of return," says exhibit curator Ash Kyrie.
Details: Opening reception: 6-9 p.m. Friday; exhibition continues through May 6, 2017 during regular hours:10 a.m.-5 p.m. Tuesdays-Saturdays at the National Veterans Art Museum, 4041 N. Milwaukee Ave. Free. | MAP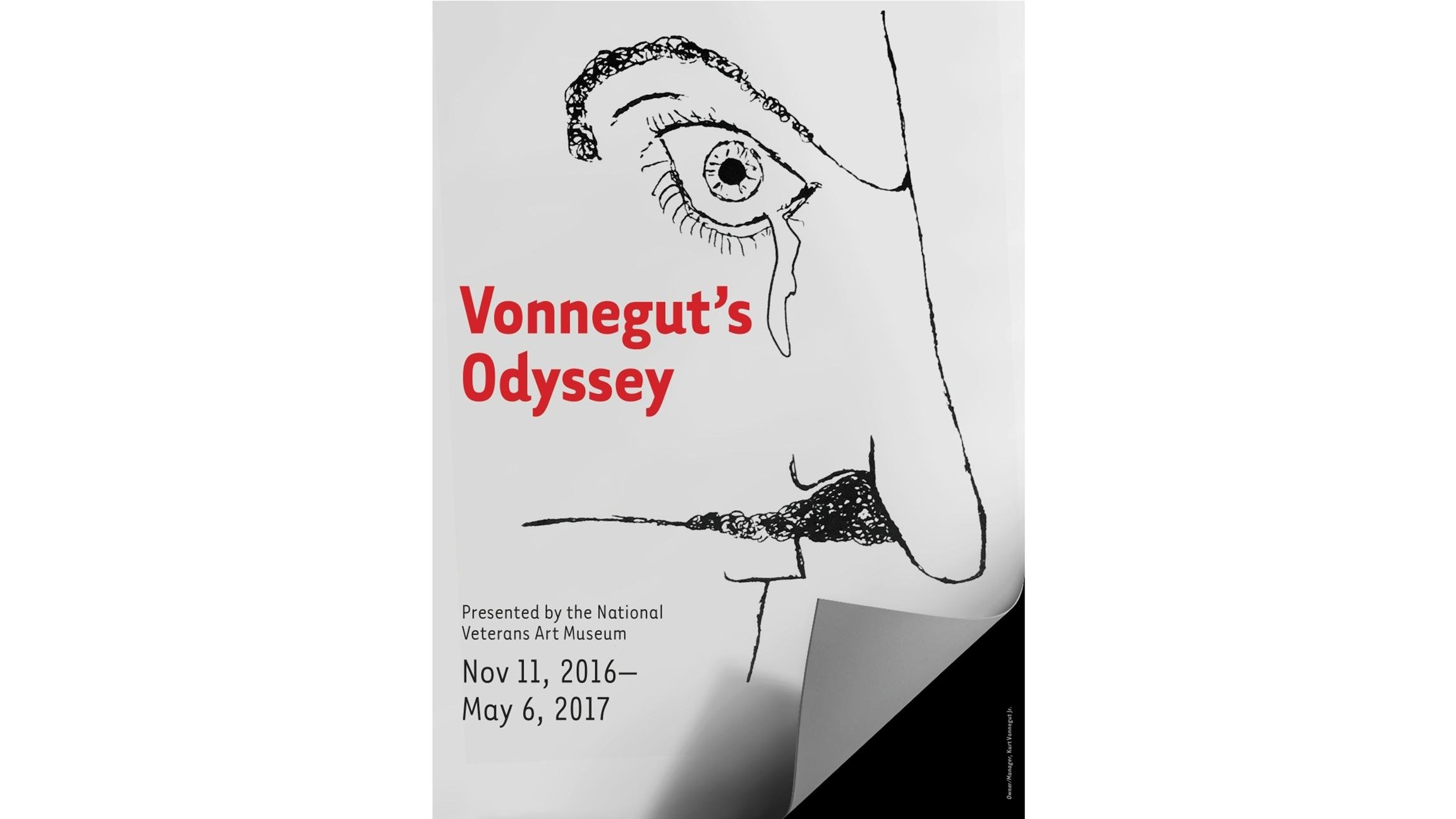 Kurt Vonnegut's drawings are on display starting Friday at the National Veterans Art Museum.
Events listed are subject to change. We recommend double-checking times and locations before you head out the door. Want to share your upcoming events with us for consideration in a future roundup? Send us an email.
---