Add Chicago aldermen to the list of frustrated Cubs fans weighing whether or not to shell out big bucks for World Series tickets on the secondary market.
During a budget hearing Wednesday, a few aldermen got up and complained to the inspector general about the new ethics ruling that prohibits them from taking the Cubs up on an exclusive offer for face-value tickets. It's a perk that the team had been offering to all Illinois elected representatives. Aldermen complained that they couldn't afford tickets on the secondary market, and that they go to the games as representatives of their wards.
"To change at this point from allowing playoffs and then to change it is frustrating," said Ald. Tom Tunney (44th Ward). "The issue is they changed horses in the middle of the stream."
But Ald. James Cappleman (46th Ward) says he is urging his colleagues to quit crying over this issue.
"There are a lot of concerns about corruption," Cappleman said. "By all means, if the ethics department says we need to be doing this, then let's do it and not complain. Let's take their advice."
Two aldermen, John Arena and Ricardo Munoz took a road trip to Cleveland for the game, buying secondary market tickets.
There is no ban for statewide elected officials. A few I talked with said they are still taking the Cubs up on the offer.
For all the rest of the Cubs fans, the only hope of getting in to one of the three home games this weekend is to shell out big bucks on secondary sites like StubHub, where standing-room tickets are starting at around $1,600, down slightly from Tuesday.
They were averaging around $5,000, with some being listed for just under a million. Meanwhile, a Cubs official is warning against counterfeit tickets, saying that there were about 200 confiscated per game during the last series, and that there could be more during the World Series. He's urging fans to only go to the known brokers, such as StubHub.
"By no means should anyone try and purchase tickets in and around the stadium. That's high risk and no reward," said Cubs Vice President of Communications Julian Green. "Unfortunately, there's nothing we can do. And I'll share with you at the level of inept effort put into these tickets, when you look at the tickets and it says "Sunday, July 21st, Chicago Cubs Vs. Chicago White Sox. Fans are making impulse purchases because it's an emotional one, but you need to do your due diligence and your homework."
---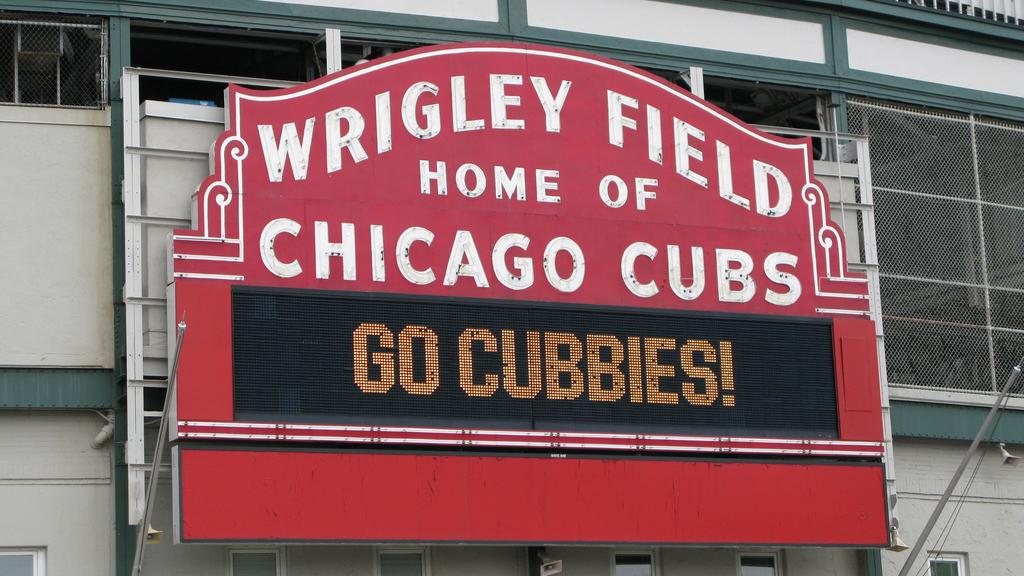 Related: The High Cost of the World Series in Chicago
---
On Monday I spoke to a couple who had paid $22,500 for five tickets. Wednesday, fans were still on the lookout for the best secondary market deal.
"$3000, $2000, I'm willing to spend that," said Peggy Arquette of Northwest Indiana. "I've worked all my life and I want to go to a Cubs game."
Wednesday, Chicago emergency and police officials announced beefed-up security for this weekend.
Clark Street will be closed between Irving Park Road and Belmont Avenue starting a few hours before the game, as will Addison Street between Racine Avenue and Halsted Street. There will also be roving street closures beyond that.
Don't expect to find any street parking within about a mile radius of the stadium, as it will all be banned.
Meanwhile, Police Superintendent Eddie Johnson says there will be about 1,000 uniformed and plain clothes officers from the Chicago Police Department, the FBI, state police and Cook County Sheriff's Office who will be conducting checks at a widened security perimeter outside the stadium.
"You can generally expect rotating street closures, increased traffic enforcement, random bag checks at security checkpoints, and counterfeit ticket inspection," Johnson said.
And for patrons wanting to be in one of the local establishments, it won't be cheap: Bars in the area are selling ticket packages just to get in and watch the games from $100 to $250, although those packages generally include some level of food and drink.
Game 3 starts at 7:08 p.m. on Friday night.
Follow Paris Schutz on Twitter: @paschutz
---
Related stories: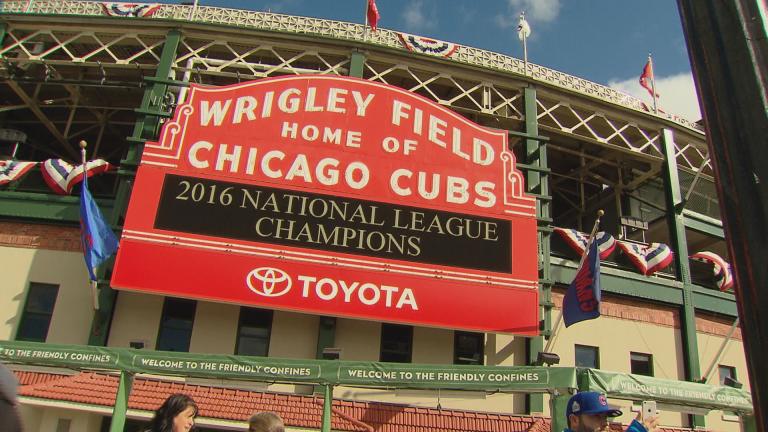 Chicago Cubs Head to World Series
Oct. 24: They're still lovable, but they're not losers anymore! Previewing the Cubs vs. Indians World Series and what it all means for Chicago.
---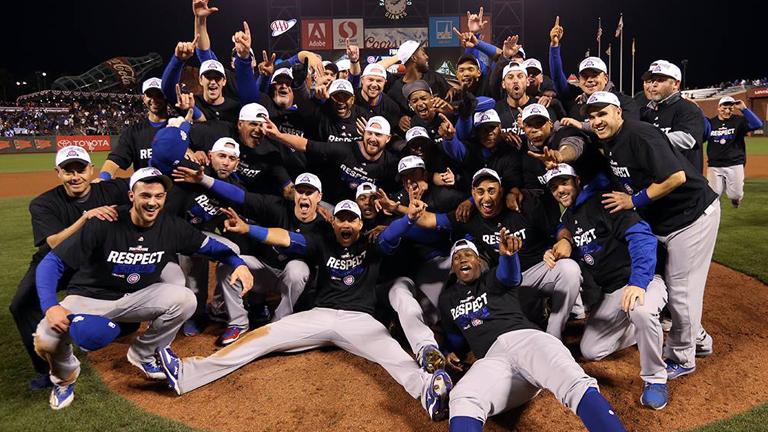 Cubs Beat Giants, Head to National League Championship Series
Oct. 12: A thrilling ninth-inning rally clinches the NL Division Series for the Cubs. Looking at just how they did it–and what lies ahead.
---
Share Your Cubs Fan Photos With Us
Cubs fans, show us how you celebrate your amazing team! Whether you've got shots from Wrigley Field or your neighborhood bar, we'd like to see them.
---