Coming soon to a theater near you: A working-class politician amasses unprecedented political power through patronage and control of the legislative process, as his state careens toward fiscal disaster.
That's the premise of a new documentary called "Madigan: Power, Privilege, Politics."
But the people behind the film–and their approach to making it–are raising as many eyebrows as the subject matter itself.
"Madigan" is an hourlong film made by a company called Emergent Order, produced and written by Illinois Policy Action, an offshoot of the Illinois Policy Institute. That's a Libertarian think tank that has close ties to Gov. Bruce Rauner.
The documentary tells the story of Madigan's rise from the Southwest Side's 13th Ward to his 40-plus years in politics amassing power.
In one scene, some of the interviewees recount how Madigan first became speaker of the House in 1980, after leading the charge to redraw the political maps to benefit his Democratic Party.
"It was 1980 when you're drawing the map again, the person in charge was Mike Madigan," says former Republican House Speaker Lee Daniels in the film. "What it means is you can draw that district so it's almost impossible for a Republican to defeat a Democrat."
"The controversial maps were challenged in court, but upheld by Susan Getzendanner, the ex-wife of Madigan's law partner," says the narrator.
"Madigan drew the map," recounts former Republican state Sen. Roger Keats. "So all those Democrats owed him a favor because he drew the map they wanted, so they elected him speaker of the House."
The film comes right in the middle of an election where Rauner and the Republicans are trying to tie all Democratic state candidates to Madigan.
It certainly wouldn't seem to be a coincidence, although the Illinois Policy Institute writer behind the script says the group has been researching and writing about Madigan for years and that this is just the next step in their process. Rauner has donated money to the Illinois Policy Institute and its CEO John Tillman is a political advisor to the governor. Others like Dick Uihlein and Dan Proft are heavily involved.

"We decided to do the documentary (because) political engagement is at levels we've never seen in this state."
–Austin Berg, screenwriter
---
"The reason we decided to do the documentary is that political engagement is at levels we've never seen in this state," said screenwriter Austin Berg. "And I think the reaction to this film speaks to that, that there is huge demand because of Illinois' political engagement, because they've been suffering in this state for so long, to get some answers about the nature of power."
The film is based primarily on reporting that has been done in print and broadcast. It talks about building a political empire through the government jobs Madigan helps dole out in exchange for political work, and how he's crafted the legislative rules to make sure that any piece of legislation that has any chance of being heard in the House must go through him first.
The film also mentions his property tax business, and how property tax laws were written to be complicated in Cook County, and how Madigan's firm benefits from representing large businesses in their pursuit of lowering their assessed values.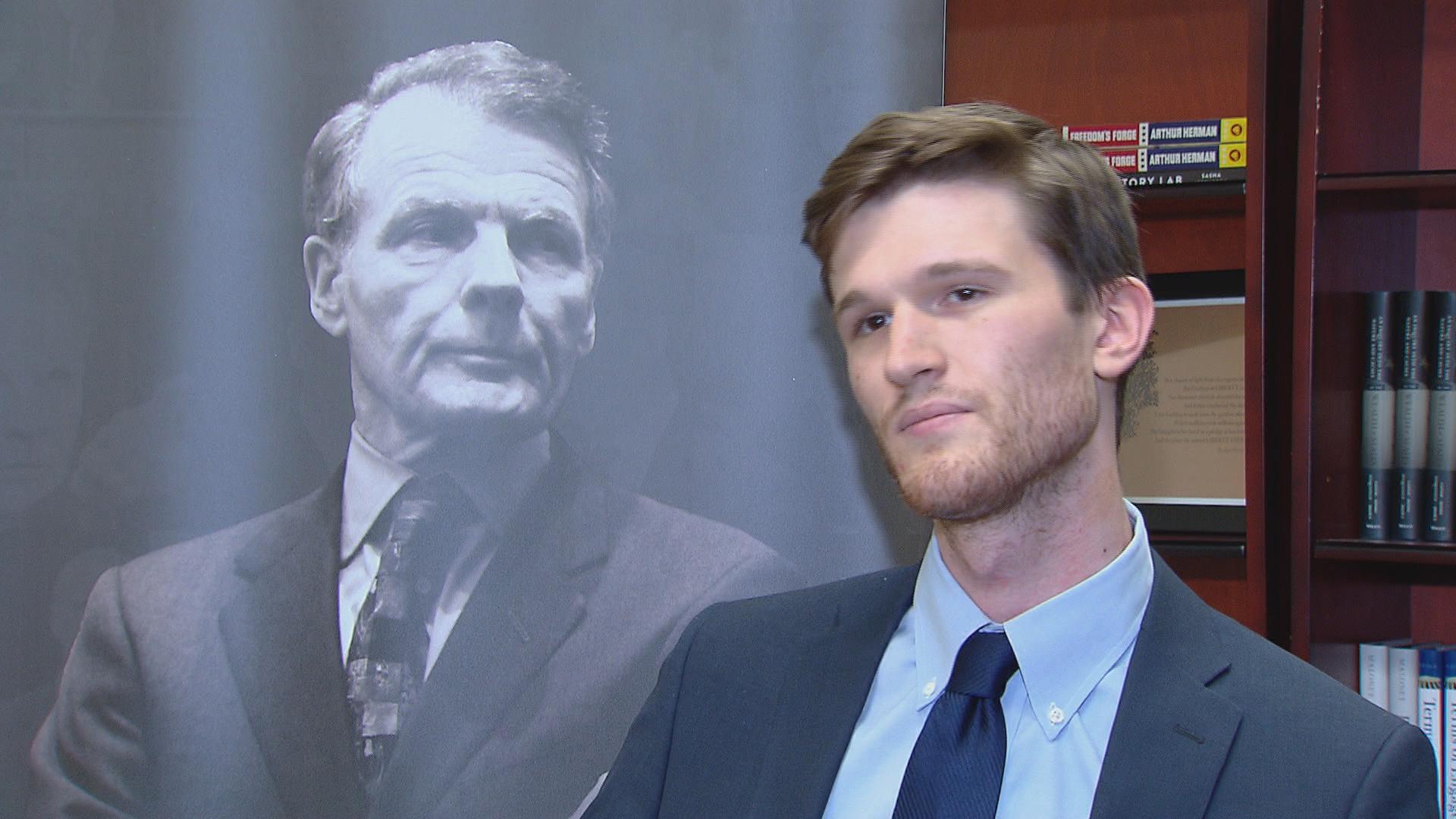 Austin Berg
Interviews are relied upon heavily in the film, including those from Republicans such as former Speaker Daniels, Sen. Steve Rauschenberger, and Democrats like Ken Dunkin and Madigan's primary opponent, Jason Gonzales.
Madigan's spokesperson Steve Brown says the film is "an infomercial brought to you by the 1 percent who are trying to unwrap the twin anchors of Rauner and Trump around their necks. I doubt this will work."
There was some controversy over how the interview subjects were approached. Some who agreed to be interviewed, like Capitol Fax blogger Rich Miller, say they were purposely not informed that the Policy Institute was behind the film. Others say they were informed. Berg told Chicago Tonight they all signed a release form but didn't say whether or not the participation of the institute was on that release.
"Madigan: Power, Privilege, Politics" is playing Thursday evening at a theater in Downers Grove and at other theaters throughout the state.
 Follow Paris Schutz on Twitter: @paschutz
---
Related stories: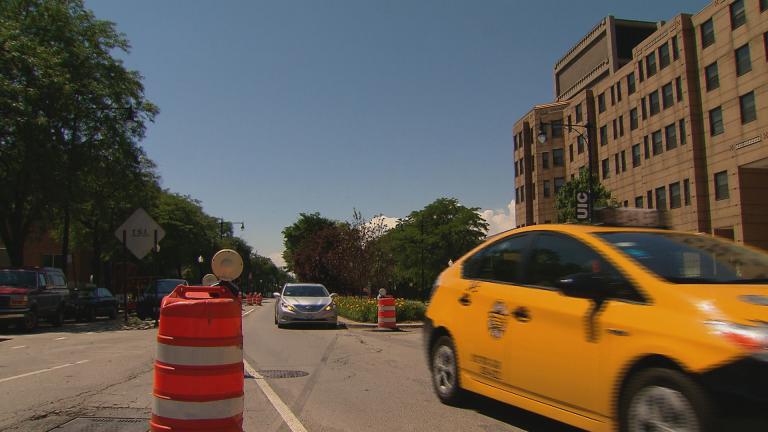 Debating the Transportation Fund Lockbox Amendment
Oct. 11: Illinois voters will decide whether the state's transportation funds will be locked away solely for transportation spending. A look at what's at stake.
---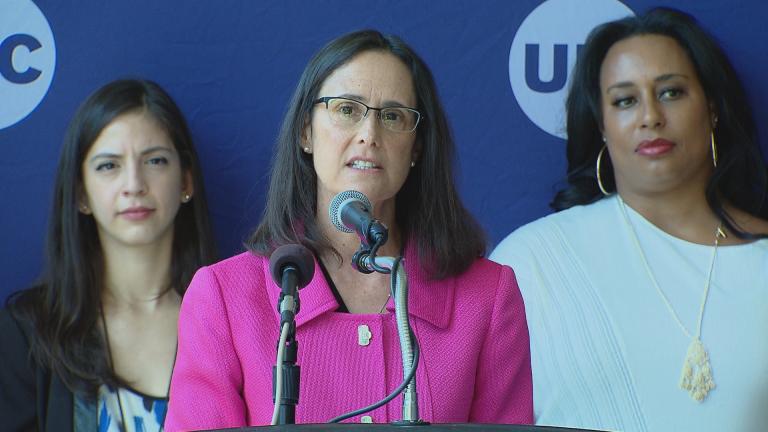 Federal Grant Helps Fund New Illinois Sexual Assault Law
Oct. 11: The Illinois Attorney General's office announced last week a $750,000, three-year grant from the U.S. Department of Justice that will help fund a new program that aims to improve the state's response to sexual assault crimes.
---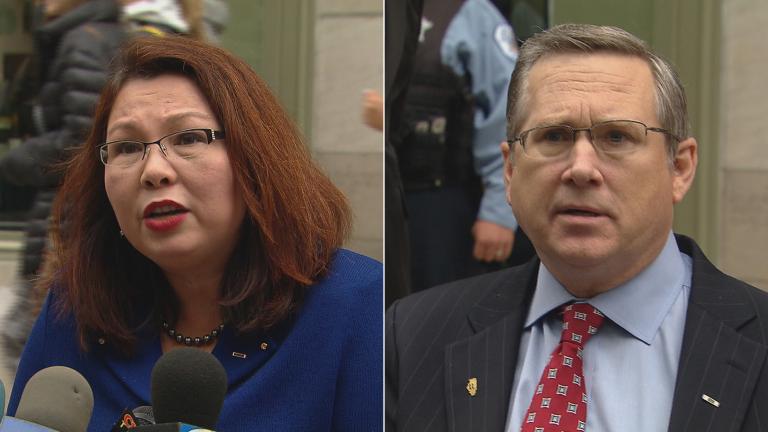 Duckworth, Kirk Face Off in 1st Senate Debate
Oct. 3: Illinois' U.S. Senate candidates, incumbent Republican Mark Kirk and Democrat Tammy Duckworth, square off in a debate for the first time. Why it may be their last.
---