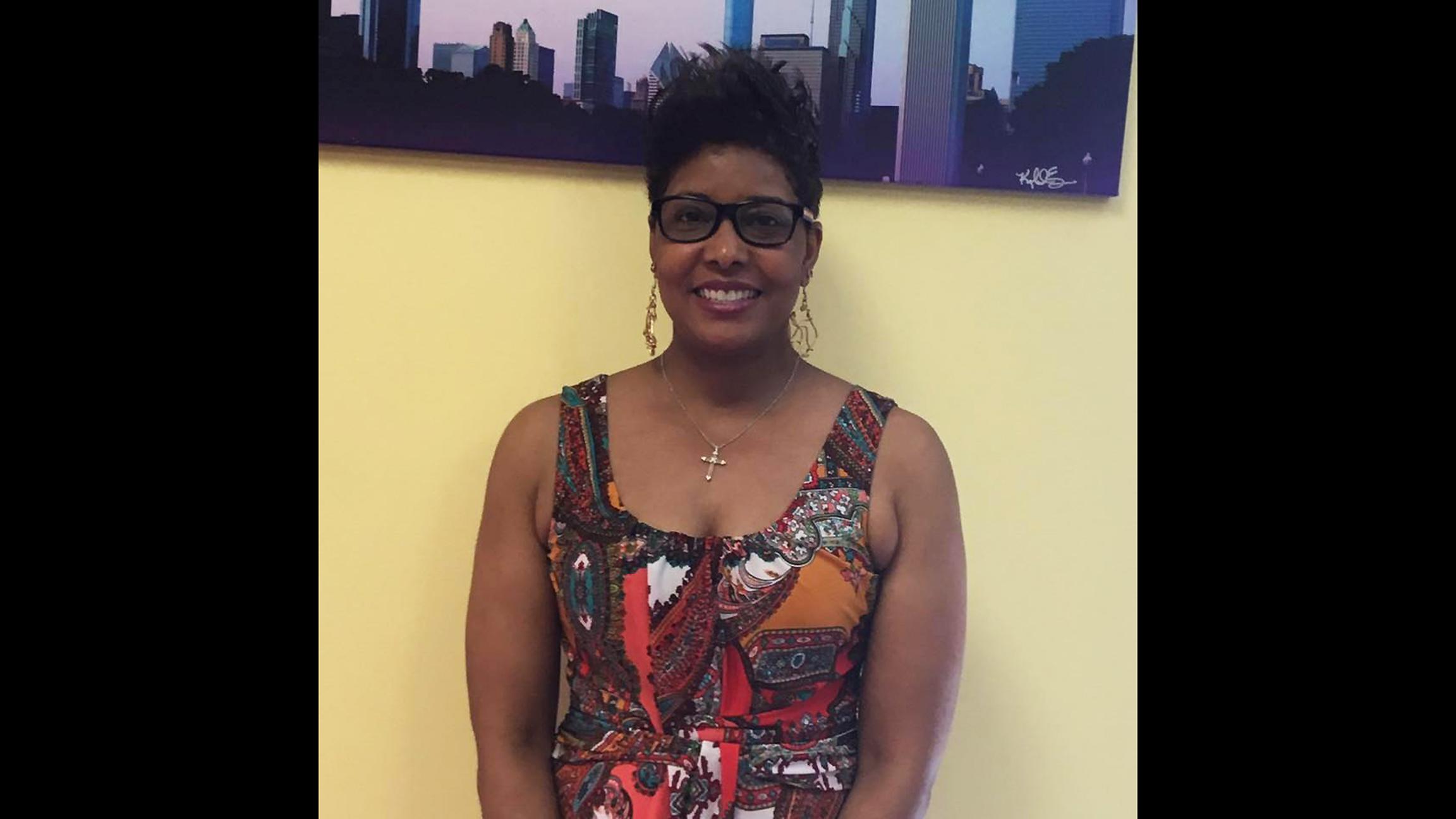 Chicago police officer Shelisa Jones hopes her planned interfaith prayer vigil at Soldier Field will bring peace to Chicago. "We've gotten so callous with what's happening. How can we be like that?" she said. (Courtesy of Shelisa Jones)
West Side native Shelisa Jones is on a mission from God. Her plan? Rent out Soldier Field next Monday for a citywide interfaith prayer vigil for peace during one of Chicago's most violent years in decades. 
But with just five days remaining to raise $340,000 to cover the costs of the event, Jones knows that it will take a feat of divine intervention for her plan to be realized.
"Even Stevie Wonder and Ray Charles will be able to see that this will be a miracle to pull off," she said.   
Jones, a veteran Chicago police officer and ordained minister at the Cosmopolitan Community Church in the Washington Park neighborhood said the idea came to her while watching the local news in June.
"I was watching the news and they had mentioned a 3-month-old baby getting shot so I started crying and asked God, 'What can I do to help, Lord?'" she said. "He shared with me his vision to start an interfaith prayer vigil at Soldier Field and invite all faiths and non-believers in embracing oneness."
In her 22 years as a police officer, Jones has been on the front lines of the city's violence, but nothing has compared to what she has witnessed recently, she said. In her conversation with God on that day in June, she was directed to the Book of Jeremiah, which tells the story of the slaughter of the community's children, rallying the people together to pray to the Lord for salvation.  
"It hasn't been this bad," Jones said of Chicago's violence. "A woman can't walk down the street with a baby in the stroller. We're seeing shootings on the expressway. This has nothing to do with faith; these are issues that affect us all."

"Even Stevie Wonder and Ray Charles will be able to see that this will be a miracle to pull off."
–Shelisa Jones
---
Jones was so moved by God's words, she called up Soldier Field to make a reservation. The 61,500-capacity football stadium is no stranger to religious events–the  evangelist Billy Graham hosted a rally there in 1962–but since its renovation in 2002, none have taken place there. For Jones, the stadium was due for a religious revival.
"If we can go and tailgate for the Bears, why can't we go and tailgate for God?" she asked.
The Soldier Field representative she spoke with was incredulous but walked Jones through the necessary steps for making a reservation. Jones' original Aug. 27 date for the event was already booked for the Bears pre-season opener, but she checked in with God again and decided on Oct. 10.
It would cost her a non-refundable $50,000 to save the date. The total cost, which covers security, lights, staffing and insurance, would amount to $400,000, but Jones said she wasn't swayed by the six-figure estimate.
"My God is so big, he created the universe in six days," she said. "It doesn't take a lot to put on a prayer vigil. It's not like I'm putting on a Beyonce concert."
Jones decided to launch a GoFundMe page. But with just a few small donations in the first couple weeks, she turned to God again for help. In another divine conversation, she says, God told her that she had to make a donation before she could receive contributions from others.
Once again, Jones took the Lord's words to heart. She put in $50,000 of her own money, most of which came out of her retirement fund, in order to kick-start the donations.
"I'm not just talking it, I'm walking it," she said.
But even after her selfless act, donations came few and far between. She attempted to sell $10 and $20 tickets on Ticketmaster, but with zero sales, Ticketmaster removed her posting. Jones has tried reaching out to the mayor's office, Chicago Police Superintendent Eddie Johnson and other community churches, but has received meager financial or organizational support.
Finally, her Go Fund Me campaign began to see an uptick when Chicago Sun-Times columnist Mary Mitchell wrote about her efforts on Sept. 24. Since then, Jones has appeared on Windy City Live and WBEZ. The increased attention has led to a steady trickle of online contributions. Her church donated $1,500 and she received initial backing from the Chicago Community Trust, which later informed her that the Oct. 10 planned date was "impossible."
Jones is currently reaching out to faith leaders in the city's Jewish, Buddhist and Muslim communities to help her put on the vigil. She wants to see people holding hands, hugging one another and praying to God for peace.
"There is power and strength when we come together in numbers," Jones said. "I envision us having more respect and more love for one another. Even if I'm at Soldier Field by myself, I'm going to be there. It's worth it."
Get more information on the Cry Out For Peace Vigil.
Follow Reuben Unrau on Twitter:  @reubenunrau
---
Related stories: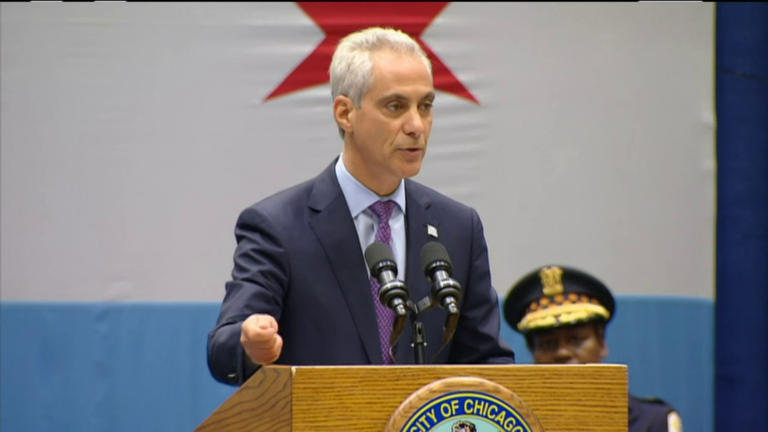 Emanuel: Chicago Gun Violence is 'Not Beyond Our Ability to Solve'
Sept. 22: Mayor Rahm Emanuel delivers one of the most anticipated speeches of his tenure at Malcolm X College on the city's Near West Side.
---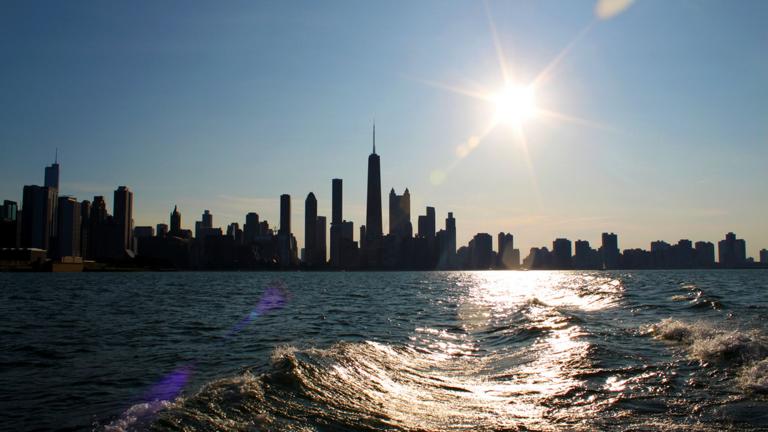 Violence in Chicago: A Special Edition of 'Chicago Tonight'
Sept. 20: Community leaders from around Chicago join us for an hourlong conversation about the root causes of Chicago's violence, and what can be done to stop it.
---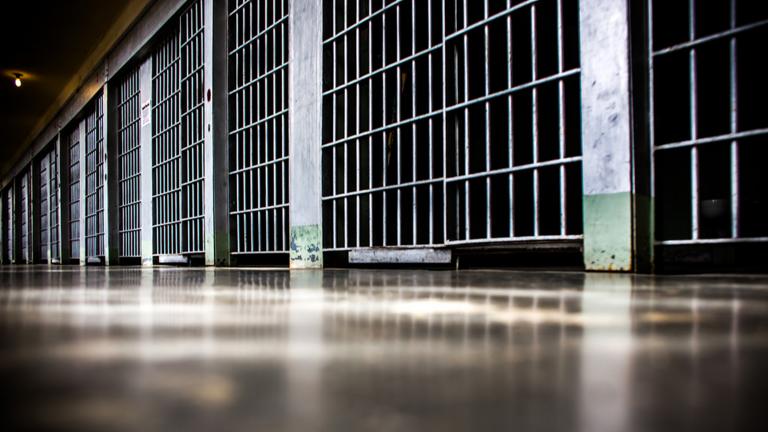 Tougher Gun Laws Won't Stop Violence, Says Cook County Public Defender
Sept. 13: In a recently published op-ed, Cook County Public Defender Amy Campanelli warns that a "war on guns that focuses solely on punishment" will fail. She joins us in discussion.
---