The 11th annual Chicago Latino Music Festival is underway with a number of performances through December.
The festival showcases mostly the music and artists of Latin America and Spain. But this year's lineup also includes some non-Latino performers including North Shore native and classical guitarist Adam Levin as well as the Chicago Arts Orchestra. The festival often includes world premieres and rarities that seldom, if ever, have been performed in Chicago.
Among the rarities programmed this year is a fascinating piece found in the jungles of Bolivia. Joining us to tell us more are:
Elbio Barilari, a composer and professor of Latin American music at the University of Illinois at Chicago. He's one of the co-founders of the Chicago Latino Music Festival and he also hosts a weekly program called "Fiesta!" on our classical music sister station WFMT.
Iliana Matos, a guitarist performing as part of the festival.
Below, Matos performs "Mirandote" by the Cuban composer Eduardo Martin. 
---
The Chicago Latino Music Festival continues through Dec. 1 at various locations in the city. Guitarist Iliana Matos performs at 7 p.m. Wednesday at the Instituto Cervantes. Check out the full festival schedule here.
---
Related stories:
For Elsa Harris, Playing Music About Preaching the Gospel, Healing
Oct. 3: Elsa Harris has played in Chicago churches since she was 12 years old and has performed around the world. Jay Shefsky has a profile of this "legend of Chicago gospel."
---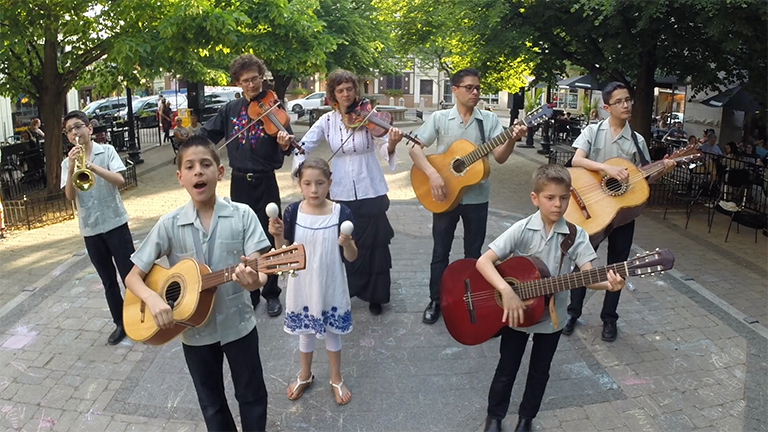 Chicago Family Band Makes Beautiful Music as Cielito Lindo
Sept. 15: Remember the very musical von Trapp family from "The Sound of Music"? Last summer, my daughter and I met a group you might call the Chicago von Trapps. Together with their father they call themselves Cielito Lindo, which means "beautiful heaven."
---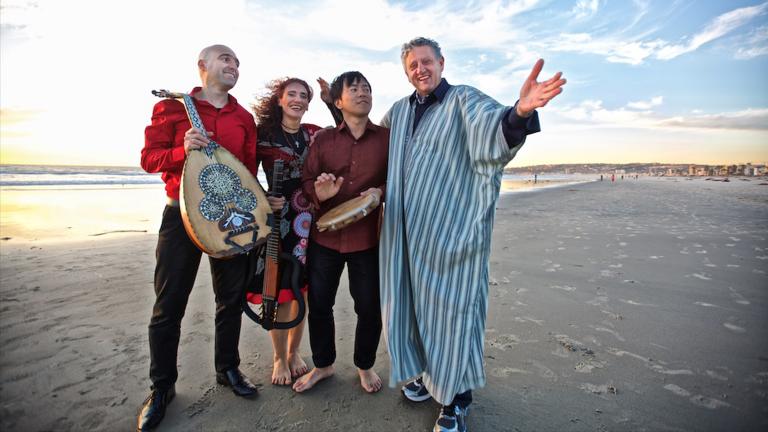 Saffron Caravan Uses Music to Build Bridges Between Cultures
Sept. 14: A world music group that uses the arts as a vehicle for peace-building. We have a performance by the ensemble Saffron Caravan.
---