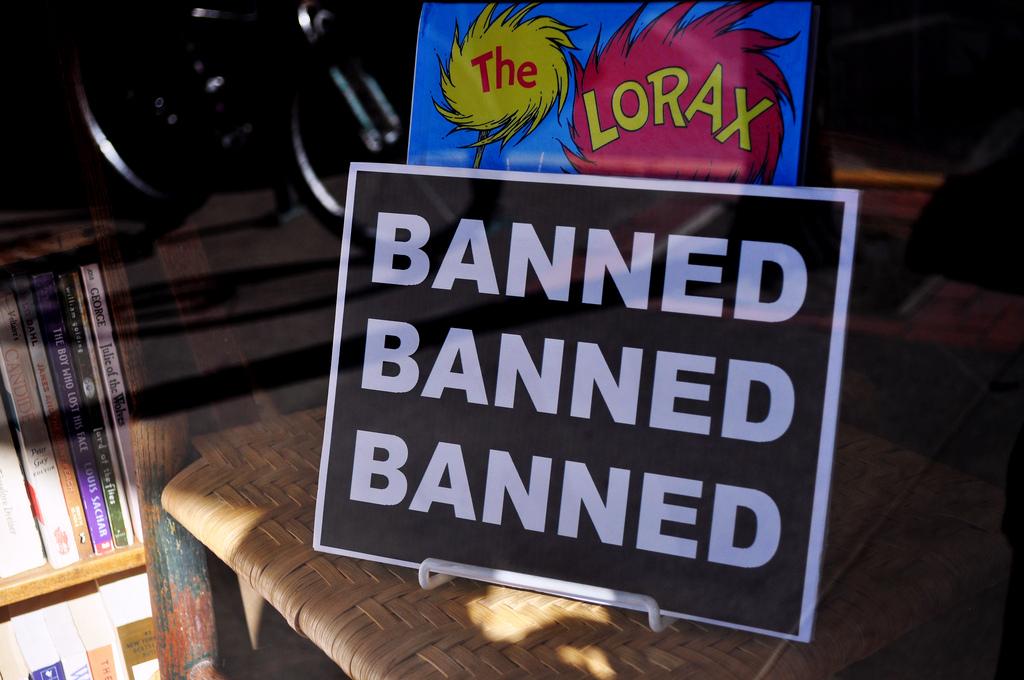 The Dr. Seuss book "The Lorax" was banned in a California school district in the late 1980s. (Carissa Rogers / Flickr)
In an effort to raise awareness of literary censorship, Banned Books Week returns for its 30th year starting Sunday. Readings and discussions with a focus on this year's theme of diversity will take place in libraries and bookstores across Chicago.
Demands for certain titles to be removed from libraries and schools across the country is not a thing of the past. Last year, the American Library Association reported 275 instances nationwide in which books were formally challenged to be banned from libraries or school curriculums.
The ALA cites various reasons behind the ban attempts, ranging from concerns over sexual content to violence and offensive language. But after compiling a list of the most challenged books of 2015, officials at the ALA's Office for Intellectual Freedom noticed a pattern: nine of the 10 most targeted titles fell into the category of "diverse content," which the OIF has defined as "books by and about people of color, LGBT people, and/or disabled people."
Transgender issues feature prominently on the ALA's list of the top 10 most frequently challenged books of 2015. "I am Jazz" and "Beyond Magenta," two books that share the real-life experiences of growing up transgender, were both on the top half of the list.
Religion, specifically books featuring positive portrayals of Islam, was also a cause for concern among some would-be banners, according to James LaRue, director of the ALA's Office for Intellectual Freedom. The graphic novel "Habibi" received multiple calls to be banned from libraries across the country.
"There is this idea that seems to be happening in our culture that if you don't read about something that is unpleasant, then that unpleasant thing goes away," said LaRue. "In some ways, Banned Books Week is an index of the things mainstream America is troubled by and still trying to figure out."
LaRue says in general, books with diverse characters have struggled to find a place on library bookshelves because mainstream publishing companies and libraries have largely ignored them. In a study by the Cooperative Children's Book Center at the University of Wisconsin, of 3,200 children's books published in 2013, only 93 were about African-Americans.  
As a response to this lack of representation, the ALA, in collaboration with Chicago-area booksellers, distributers, authors and independent publishers are launching an initiative during Banned Books Week called Our Voices. The group aims to create a reviewing and vetting process of works by self-published authors of diverse backgrounds so their work will be featured more prominently in libraries.
"The idea is that readers will find books that will reflect them and tell the stories of their lives," said Jeff Deutsch, Director of Seminary Co-op Bookstores, Inc. and a member of the Our Voices advisory committee.
LaRue says the program will start in Chicago, but he hopes it will expand nationally.
"There's an explosion of this small publishing press writing of color and LGBT voices," said LaRue. "Chicago, as it turns out, is quite the hub for this kind of publishing."
As part of Banned Books Week, Chicago Public Libraries and independent bookstores such as the Book Cellar in Lincoln Square will organize various events with a special focus on diversity. On Monday, the West Englewood Library will host a discussion on "Habibi," which finished as the eighth most challenged book of 2015. The Book Cellar will be celebrating with banned book trivia and readings by local authors on Wednesday. The festivities conclude on Oct. 1 with actors from City Lit Theater Company performing dramatic readings from books featured on the ALA's frequently challenged list at the Austin-Irving Library. 
For a complete list of Banned Book Week events at CPL locations, visit its website.
Follow Reuben Unrau on Twitter: @reubenunrau
---
Related Stories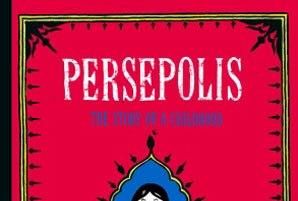 Controversy Over "Persepolis"
Mar. 18, 2013: The Chicago Public Schools denies it banned the award-winning graphic novel Persepolis from classrooms and libraries for its depiction of torture. We have the latest on the controversy.
---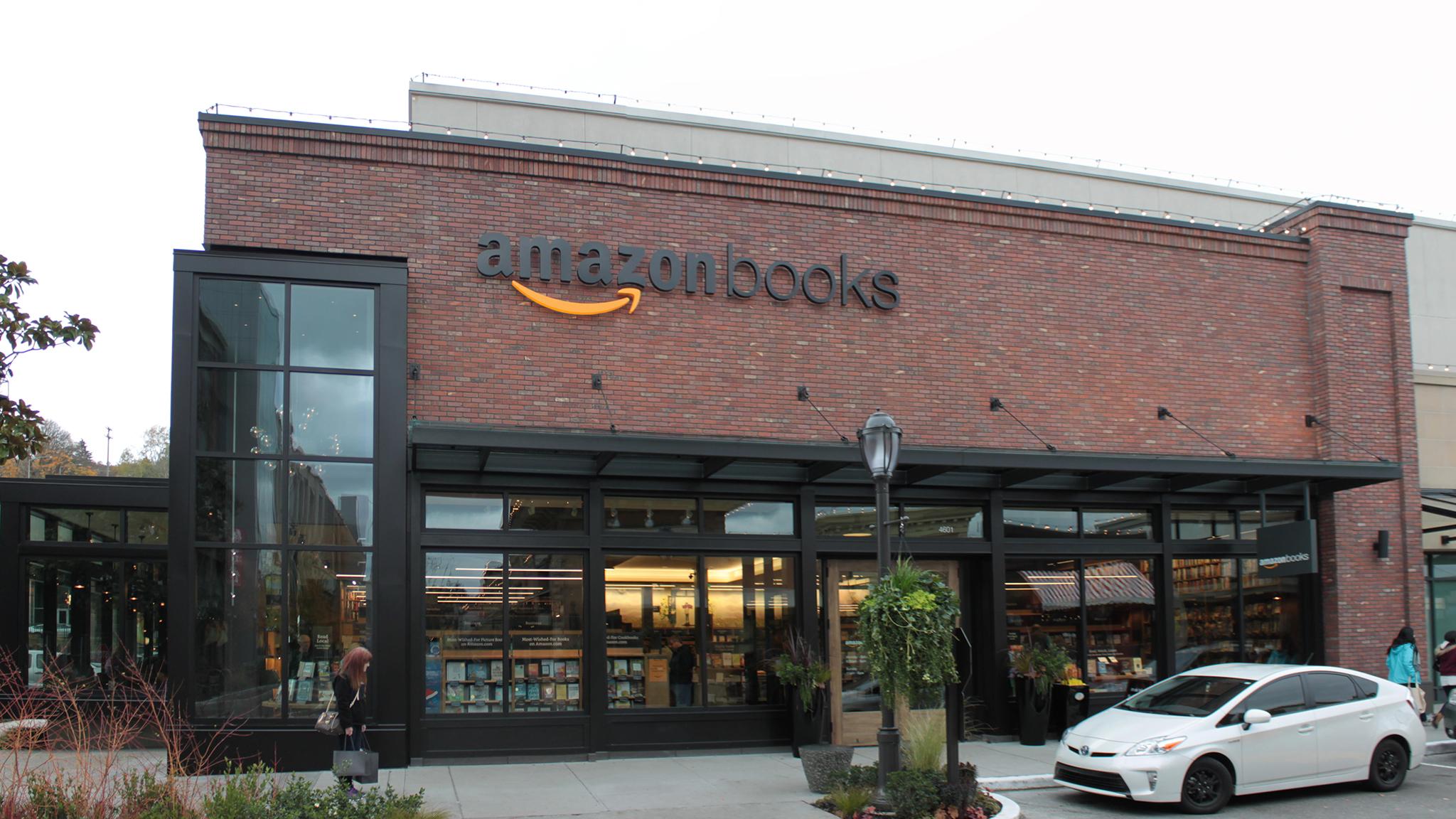 Independent Bookstores Wary of Amazon's Arrival to Chicago
Sept. 6: Online behemoth Amazon will open a brick-and-mortar bookstore in Lakeview next year. What this could mean for independent bookstores and publishers. 
---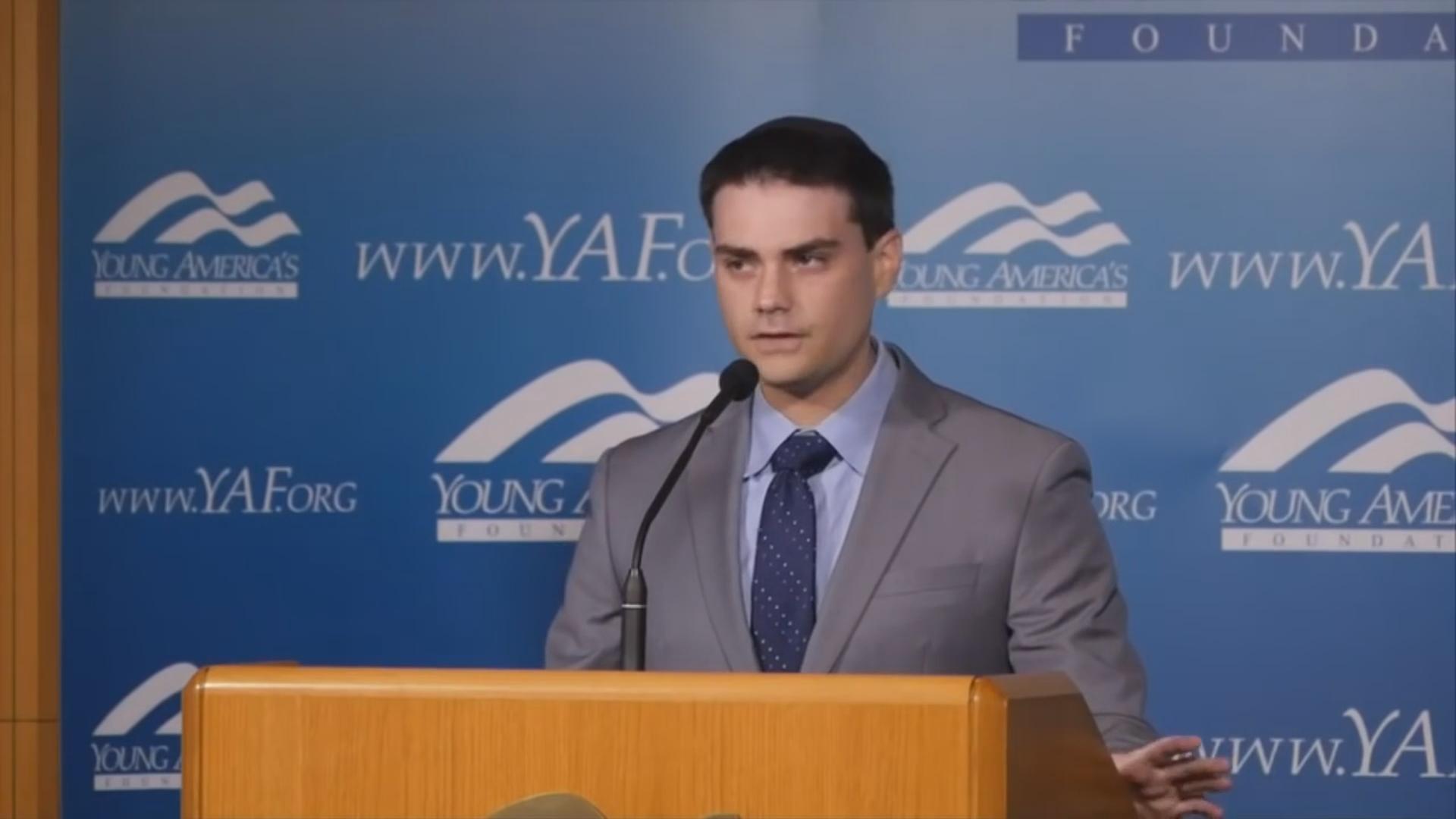 Uproar After DePaul University Bans Conservative Speaker
Aug. 3: Students across the political spectrum are angry with DePaul University's decision not to allow a conservative writer and commentator to speak at an on-campus event.
---