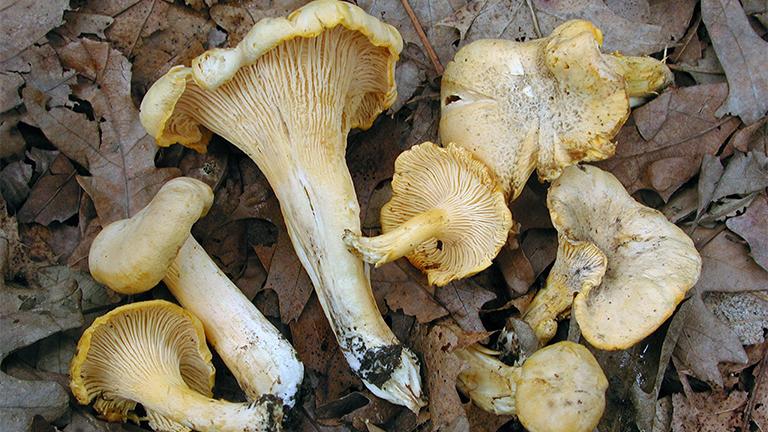 The Chicago chanterelle is smaller than other chanterelle mushrooms and is practically odorless compared to the distinctive fruity smell emitted by other types. (Courtesy of the Field Museum)
Chicago-area scientists have named a new species of mushroom in the city's honor. And it might end up on your pizza.
Cantharellus chicagoensis, or the Chicago chanterelle, was studied and identified by researchers from the Field Museum and Chicago Botanic Garden with help from Northwestern University students. Their findings were published in the July-August 2016 issue of the scientific journal Mycologia.
Like other chanterelles, the Chicago chanterelle is used in cuisine and collected to be sold to restaurants, according to Patrick Leacock, the Field's adjunct curator and an author of the study. The mushrooms have been described as having a sweet and savory flavor, juicy texture and traces of light fruitiness, he said.
Mushroom hunters searching for Chicago's unofficial fungus may have luck looking under patches of oak trees in Cook County forest preserves, where Leacock and his team gathered several specimens. The best time to spot them is in July or August. But it's best to look, not touch: Foraging for mushrooms in Cook County forest preserves is illegal and some local experts warn of dangerous look-alikes that can be mistaken for edible mushrooms.
In the complex family of chanterelle mushrooms, there are several different species. Until decades ago, scientists treated yellow chanterelles as a single species: Cantharellus cibarius. But eventually, they observed yellow chanterelles belonging to separate species from the Cantharellus cibarius, which is now believed to only grow in Europe.
The Chicago chanterelle is one of those mushrooms belonging to a separate species. It's the most common type of chanterelle found in northeastern Illinois, hence its name. It's also found in northwest Indiana and Wisconsin.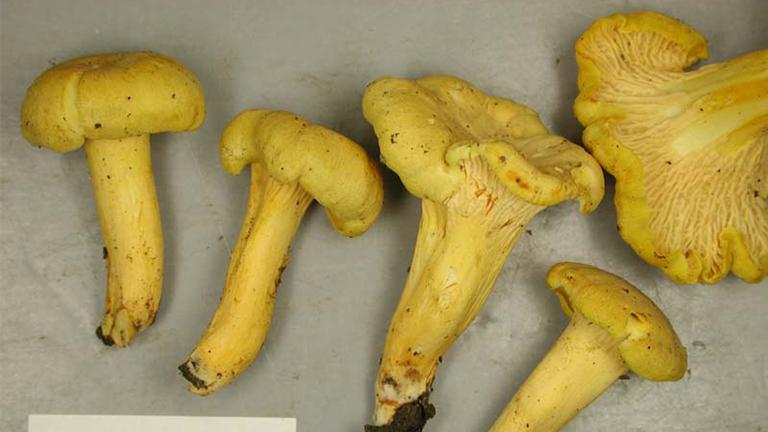 The mushrooms used in the study were collected from 2000 to 2014 during the summer months. (Courtesy of the Field Museum)
Scientists first differentiated the Chicago chanterelle from other mushroom species by observing its morphology, or its physical structure and form.
The Chicago chanterelle is smaller than other chanterelles found in the region, according to Leacock.
"When it's young, it often has a pale, greenish tint around the margin, which very few chanterelles have," Leacock said. "In the Chicago area, that's the only one that would have any green on the edge. It also tends to get grey and scaly around the center of the cap, which the other ones don't. There are subtle color differences."
After observing the mushroom's physical features, things got molecular.
Researchers extracted DNA out of a tissue sample from the mushroom, made copies of a particular segment of DNA, or gene, and ran that through the Field's DNA sequencer to determine its structure. That information was then compared with DNA of other mushrooms documented in GenBank, the National Institutes of Health's online genetic sequence database.
Smell also sets this mushroom apart. Several types of chanterelle have a fruity smell reminiscent of an apricot, but the Chicago chanterelle is practically odorless.
Leacock said he and his team are looking into three other mushrooms that may be new, undefined species. If they do need new names, they probably won't be Chicago themed. That honor is reserved for the Chicago chanterelle.
"It's our most common chanterelle in the area and surprisingly, there aren't too many plants or animals named after Chicago," he said.
Follow Evan Garcia on Twitter: @EvanRGarcia
---
Related stories: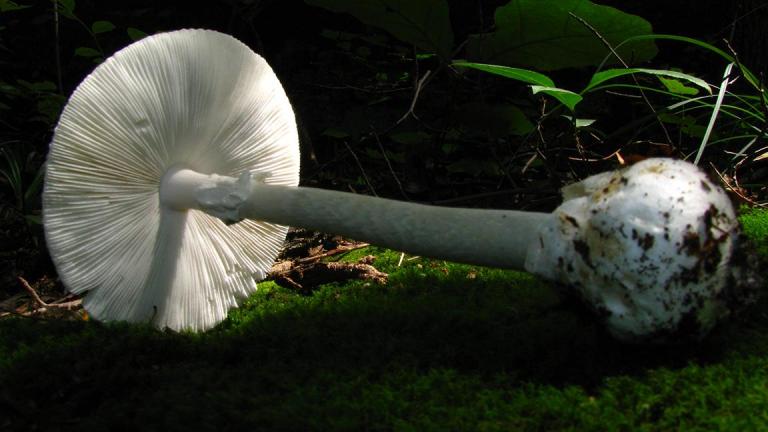 Mushroom Hunting in Illinois Comes with Risks, Rewards
Sept. 1: Picking and eating wild mushrooms could result in a delectable treat or a deadly mistake. A fungi expert shares some helpful advice and tells us why picking mushrooms in city parks and your own neighborhood might not be the best idea.
---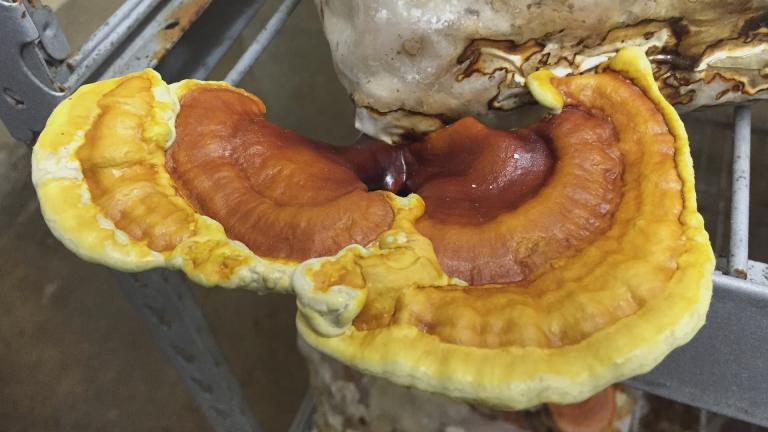 Gourmet Mushrooms Grow in Old Meatpacking Plant
Aug. 22: In this food-crazy town, more and more chefs are looking for locally grown produce for their menus. Now they can get gourmet, specialty mushrooms grown in the heart of Chicago. Jay Shefsky went to check it out.
---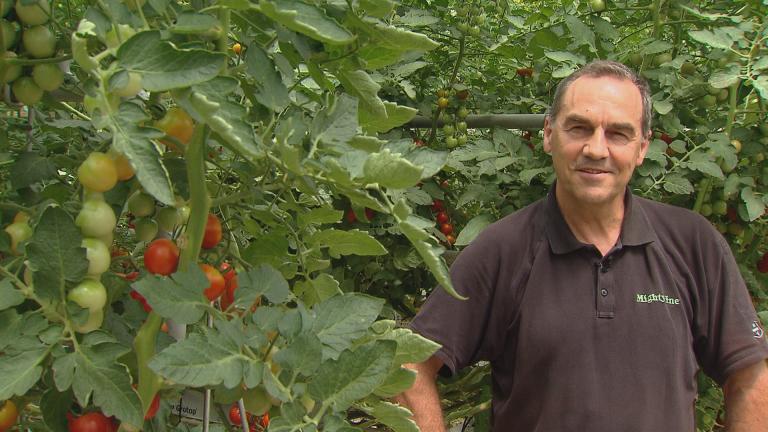 Innovation, Sustainability Key to Future of Farming in Illinois
Aug. 16: Tomatoes and salad greens that are served in upscale Chicago restaurants are grown in Ogle County, Illinois. We visit the source.
---