It was 22-years ago that the world watched in horror as more than 800,000 Rwandans were murdered in a matter of months, by their fellow countrymen, in the Rwandan genocide.
That was in 1994. Six years later, one of the survivors, a 13-year-old girl who'd been separated from her parents, came to live on the North Shore.
Today, that survivor is an Ivy League graduate and a human rights advocate.
Clemantine Wamariya joins correspondent Brandis Friedman to talk about her work, being in the room with Elie Wiesel and being honored by the U.S. Holocaust Museum.
Below, an excerpt from Wamariya's article "Everything is Yours, Everything is Not Yours."
People listen, and they don't listen. They're amazed and moved, and they look bored and proud of themselves, like they're checking a box. I try to be relevant and not frightening. I totally freaked out watching The Hunger Games movie. Maybe you did, too? Some people pity me, and want to help me, and can't stand the idea that I am not defeated and could help them as well. Others cast me as a martyr and a saint: You must be so strong, so brave. You must have learned so much. A few ask if I feel guilty for surviving. Uh, no. I did everything I could to survive. Do you think I should feel guilty for surviving? Do you feel guilty that on 9/11 you weren't in one of the Twin Towers? I stand there and talk and ask people to investigate their lives and hope they stay awake. When people ask me what to do to ease human suffering, I don't have a big answer. I just say, "Look, you have this one life. If you keep being selfish and unkind, it's going to come back to you. Ask yourself why you're scared, why you hate." Almost every January, Claire (my sister) flies back to Rwanda. She buys rice, beef, and potatoes, to throw a big New Year's party for orphans. Then she puts on a fabulous dress, borrows my aunt's most expensive bag, and makes me or my uncle, whomever is nearby, take hundreds of pictures of her. Back home, looking at the images, Claire's daughter always asks, incredulous, "How could you possibly do that?"
Claire just shakes her head and laughs. "What do you want me to do? Cry?"
Follow Brandis Freidman on Twitter: @BrandisFriedman
---
Related stories: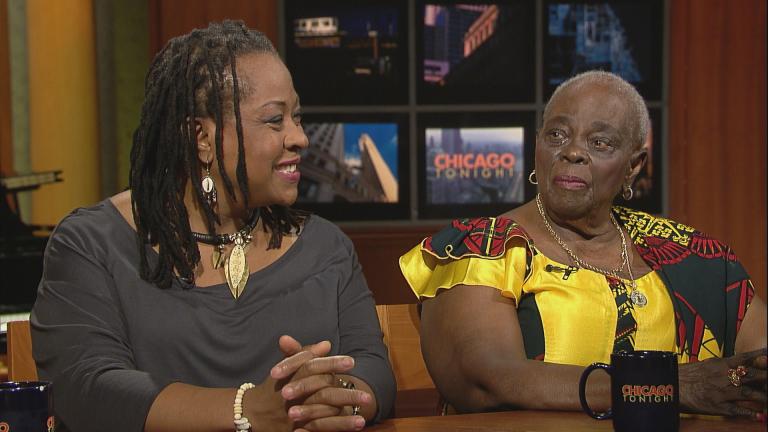 Sun-Times Reporter, Her Mother Discuss Their 'Escape from Nigeria'
Aug. 9: A new memoir tells the story of a young mother separated from her husband during the Nigerian civil war in the 1960s. Hear how she protected her family, including future Chicago Sun-Times journalist Maudlyne Ihejirika.
---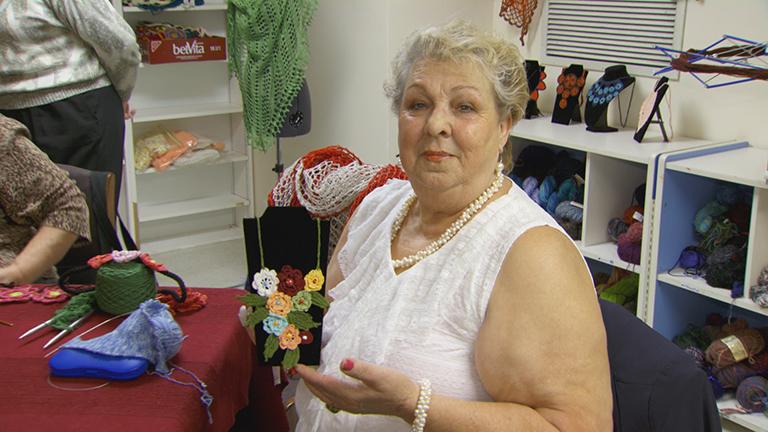 Local Crafting Group Knits Refugees, Immigrants Together
May 5: Immigrant and refugee women find joy, companionship and healing in knitting. Jay Shefsky takes us to their workshop.
---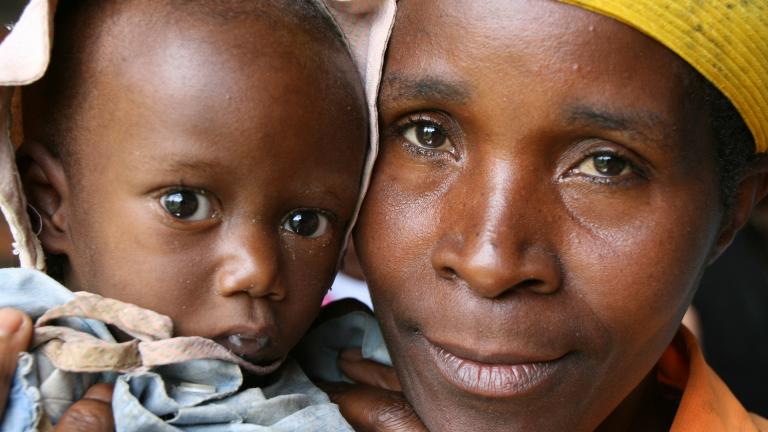 A Journalist's Take on Rwanda's More Hopeful Face
Feb. 6, 2013: The New York Times' best-selling author Patricia Crisafulli tells us about post-genocidal Rwanda's more hopeful face–and the country's road to socioeconomic recovery.
---