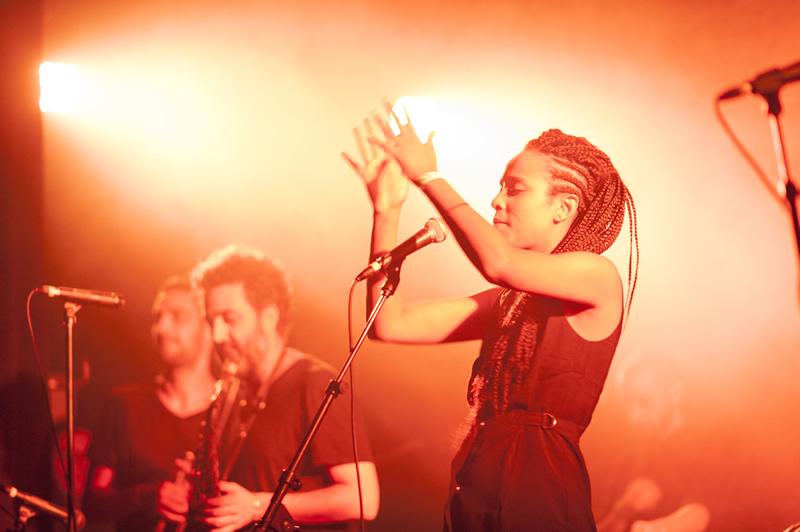 Dozens of musicians representing 25 countries perform as part of this year's World Music Festival, starting Friday. (Courtesy City of Chicago)
The big event
From an all-night concert Friday of Indian classical music under the Tiffany dome at the Chicago Cultural Center to Nigerian and Colombian music at Millennium Park and Brazilian beats at Promontory Point in Hyde Park, the 18th annual World Music Festival Chicago promises something for everyone during 12 days of concerts. More than 60 artists representing 25 countries take the stage at 20 spots across the city. Concerts start Friday and continue through Sept. 25. See a full day-by-day schedule here. Times vary by date. All concerts are free.
(Another) free pick of the week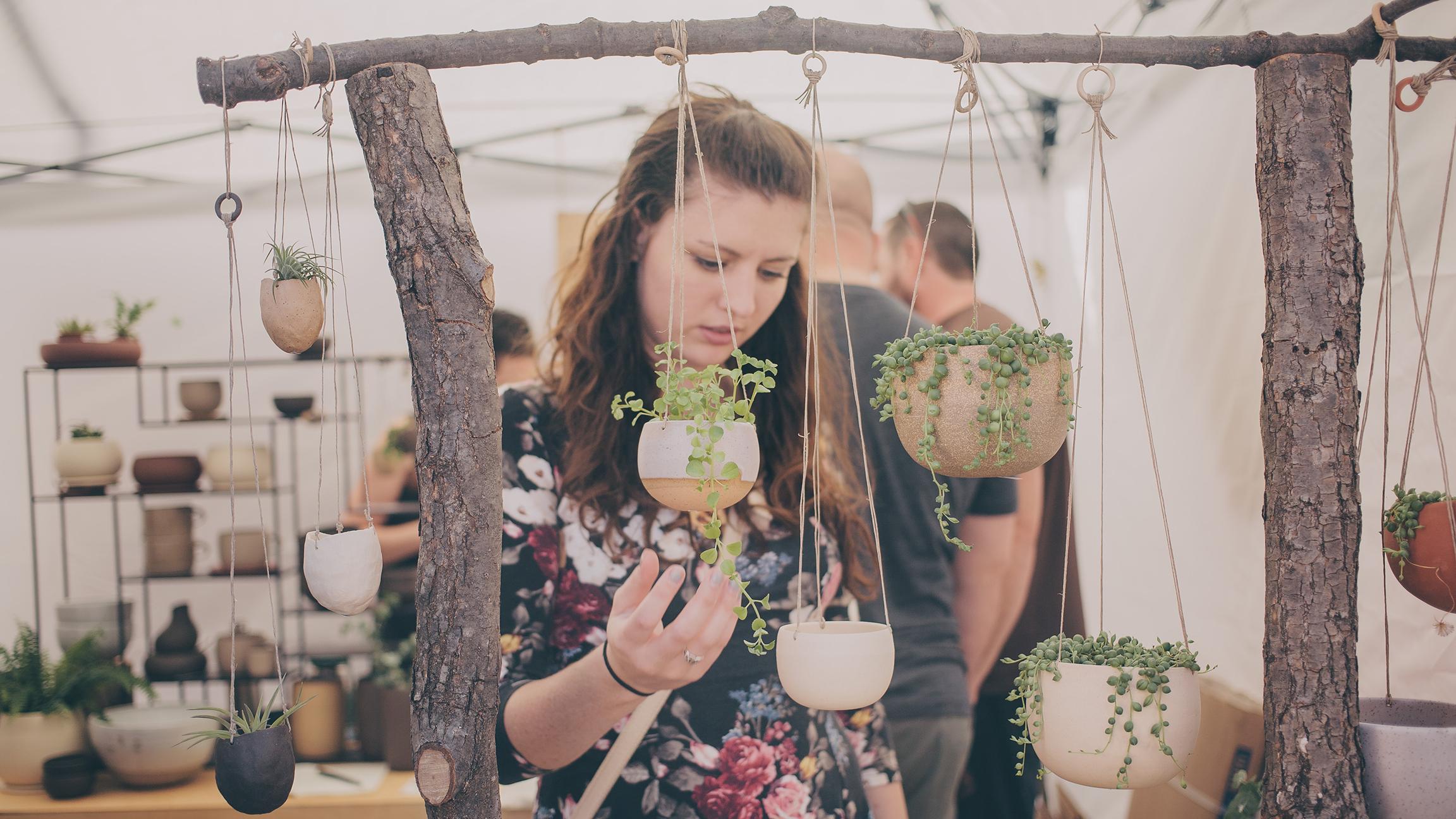 More than 400 vendors set up camp along Division Street in Wicker Park. (Courtesy Renegade Craft Fair)
Renegade Craft Fair (Saturday-Sunday)
Division Street, between Damen Avenue and Paulina Street | Map
The mother of all craft fairs returns to Wicker Park. Shop for handcrafted clothing, jewelry, furnishings, art, accessories, body products, posters and more from 400 makers of DIY and indie art. DJs from Reckless Records and CHIRP Radio set the soundtrack, local restaurants provide food and drink options. 11 a.m.-7 p.m. Free.
Also on tap ...
German-American Oktoberfest (Friday-Sunday)
Western and Leland avenues | Map
Add some oompah to your weekend at this annual festival in Lincoln Square, featuring traditional German food, beer and wine, live German music, traditional dance performances, carnival games and more. Don't miss the Von Steuben Parade (2 p.m. Saturday) stepping off at Lincoln and Irving Park avenues. 5-11 p.m. Friday; noon-11 p.m. Saturday; noon-10 p.m. Sunday. Free.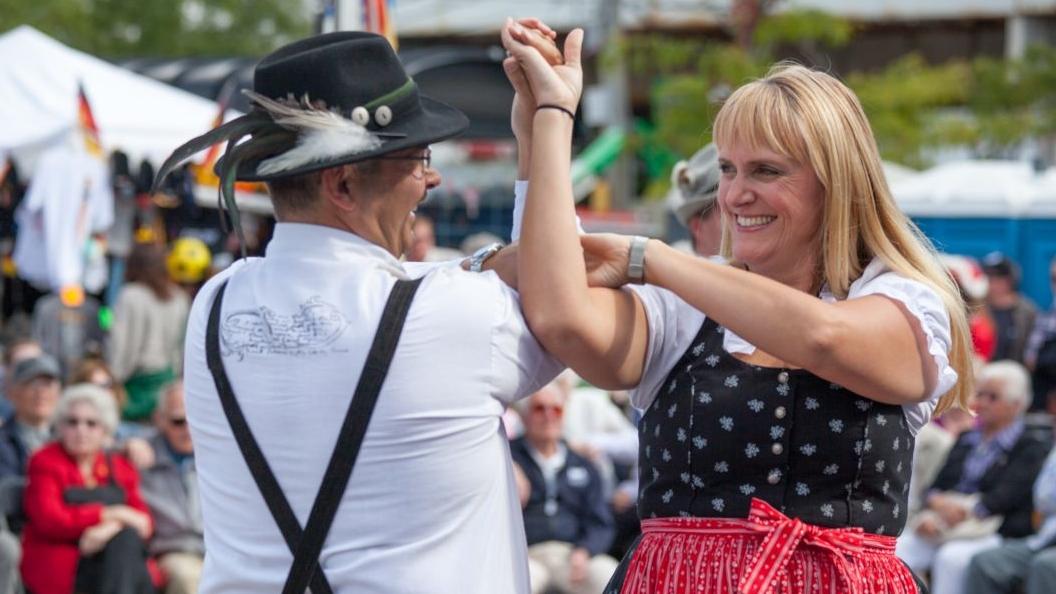 Dress code for this weekend's Oktoberfest in Lincoln Square: traditional lederhosen and dirndl dresses. Or, just grab a beer and pretzel. (Courtesy Chicago German-American Oktoberfest)
Chicago Bears Block Party (Satuday)
Weed Street, between Sheffield Avenue and Fremont Street | Map
On Sunday, the Bears take on the Texans at NRG Stadium for the first game of the regular season. On Saturday, you can gear up for the game at this first-ever block party featuring live music, a performance by the Bears Drumline and photo ops with former Bears linebackers Brian Urlacher and Lance Briggs, plus food and drink vendors. Noon-10 p.m. Free.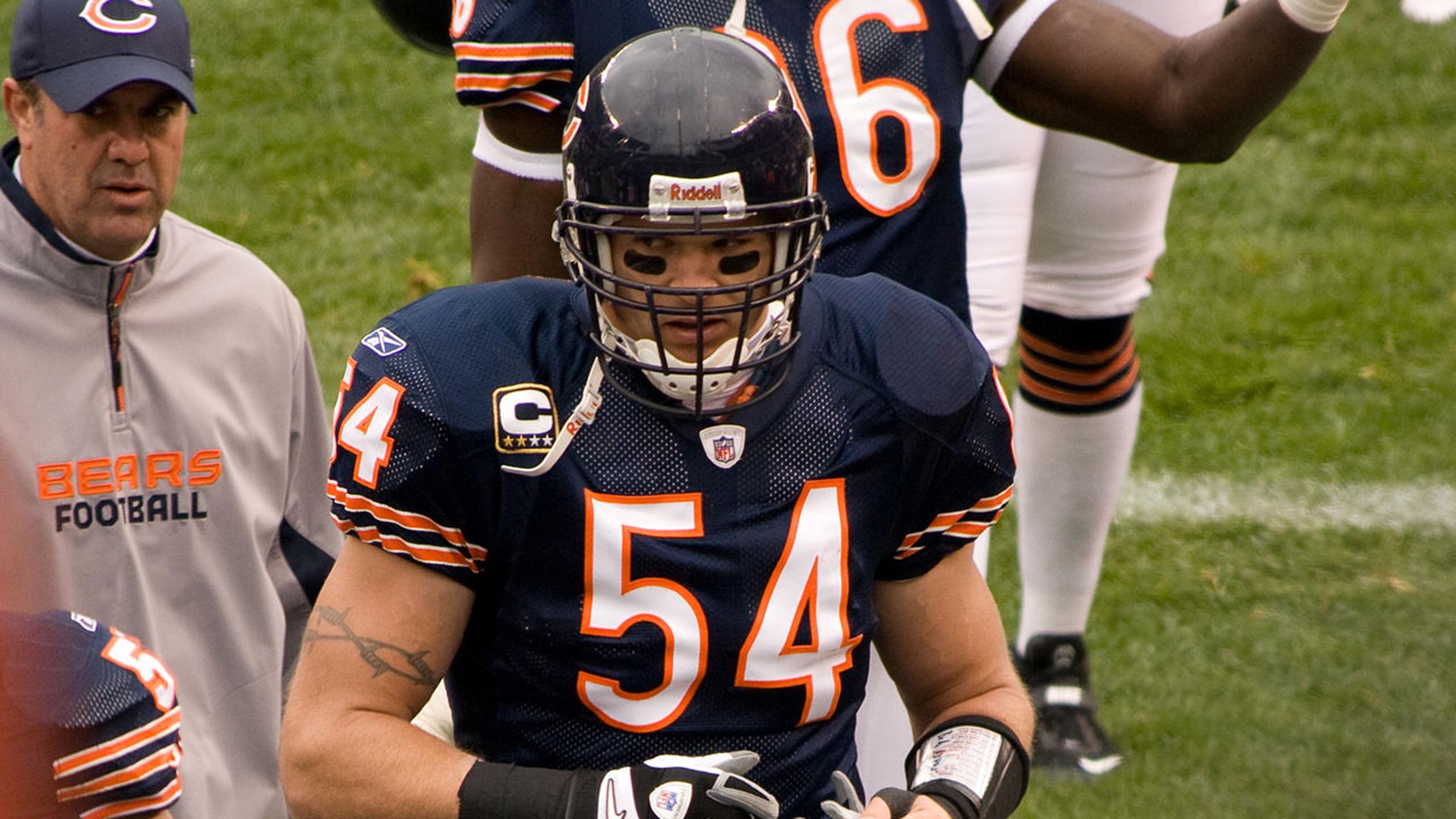 Brian Urlacher and Lance Briggs host a Bears block party on Saturday. (Jauerback / Wikimedia Commons)
Festival de la Villita (Friday-Sunday)
Plaza Garibaldi, 2700 W. 26th St. | Map
The 27th annual celebration of Mexican independence moves to a new location in 2016. Expect neighborhood food vendors, carnival rides, music and arts and crafts. A ticketed concert on Sunday ($15-$20) features Latin Grammy award-winners Ramon "King of the Accordion" Ayala and Conjunto Primavera. Don't miss the annual 26th Street Mexican Independence Day Parade (noon on Sunday) stepping off from Albany Avenue and 26th Street, west to Kostner Avenue. 6-10 p.m. Friday; noon-10 p.m. Saturday-Sunday. Free.
Oyster Fest (Saturday)
Damen Avenue and Roscoe Street | Map
Salute the season with fresh shellfish and beer at this daylong party in Roscoe Village. The fest also features live music from the Waco Brothers, Michael McDermott and others, arts and crafts and additional fare from local restaurants. 11 a.m.-10 p.m. $7 suggested donation.
Hip Hop Summerfest (Friday-Sunday)
Addams/Medill Park, 1301 W. 14th St. | Map
A celebration of music, fashion and comedy features more than 125 acts, including Doug E. Fresh, Big Daddy Kane, Trina, Talib Kweli, Slick Rick, Twista and Kid 'n Play. 3-10 p.m. Friday; noon-10 p.m. Saturday-Sunday. $25; $15 for students; three-day passes start at $55.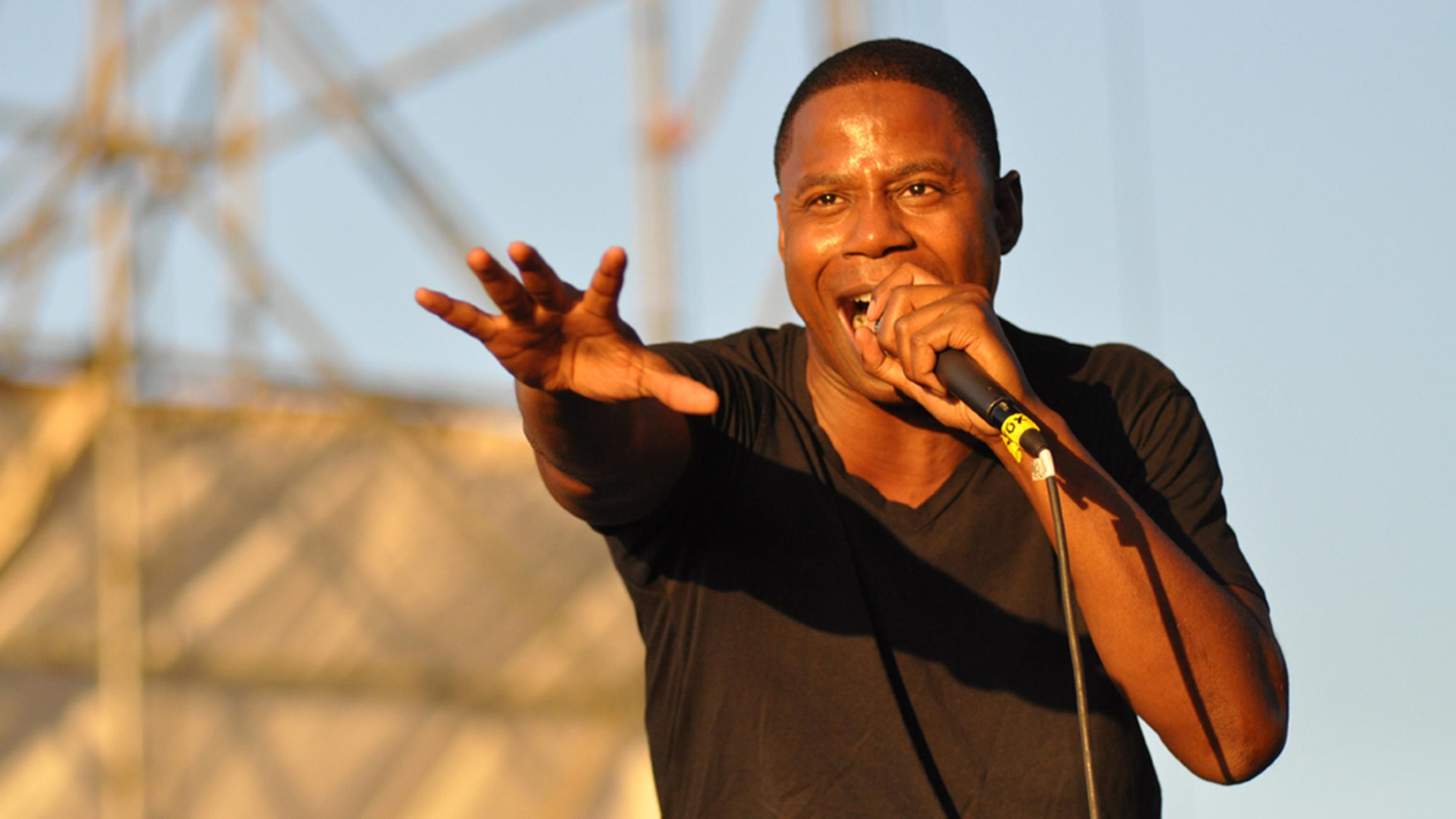 Doug E. Fresh takes the stage at the Hip Hop Summerfest on Saturday. (Jason Persse / Flickr)
Throwback Music Fest (Friday-Sunday)
Milwaukee Avenue between Elston and Peterson avenues | Map
Dance to the sounds of classic rock, '70s disco, retro R&B and tributes to Bon Jovi, the Beatles, Rolling Stones, Elvis and more at this new themed festival. Extras: Food vendors, arts and crafts and kids activities, plus a craft beer tasting ($25) on Saturday and Sunday (2-6 p.m.) that includes up to 15 3-ounce samples and a souvenir glass. 4-10 p.m. Friday; 11 a.m.-10 p.m. Saturday-Sunday. $5 suggested donation.
Ravenswood ArtWalk (Saturday-Sunday)
Ravenswood Avenue between Leland Avenue and Irving Park Road | Map
What's billed as a "tour of arts and industry" includes public art and access to art studios and warehouses, galleries, shops and schools for a peek at more than 300 artists' creations and workspaces, plus open house tours of local breweries, churches and more. A street festival-slash-art market at Berteau and Belle Plaine avenues features more than 40 artists, two stages of live music, craft beer, food trucks and kids activities. 11 a.m.-6 p.m. Free; $5 suggested donation for street festival entrance.
Windy City Wine Festival (Friday-Sunday)
Buckingham Fountain, 301 S. Columbus Drive | Map
Swirl and sip as the fountain bubbles at this annual event featuring more than 300 selections from around the world. Extras: Wine seminars, cooking demonstrations, food vendors and live music. Tickets include a souvenir glass, a dozen wine tastings, one pint of beer. $35-$50; $15 "designated driver" tickets availble. 
Englewood Peace Festival (Saturday)
Peace House, 64th and Honore streets | Map
Art, live music, yoga, games and the opening of a new basketball court highlight this new festival in a neighborhood organizers feel is largely ignored. Read more about the festival here. 11 a.m.-7 p.m. Free.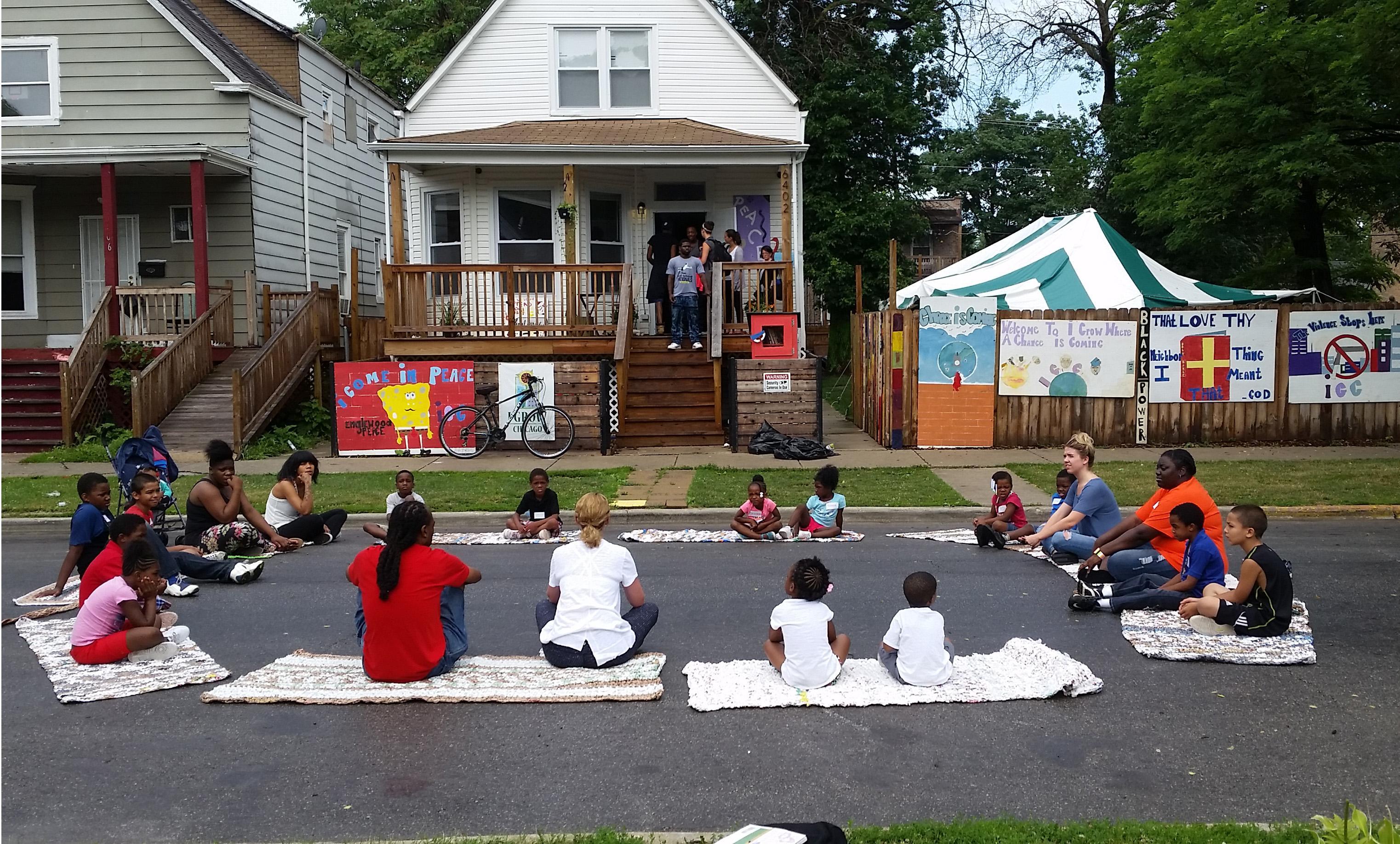 Participants take part in street yoga outside the Peace House, a community center in Englewood built by the nonprofit group I Grow Chicago. (Courtesy of Erin Vogel)
Lakeview East Festival of the Arts (Friday-Sunday)
Broadway, between Belmont Avenue and Hawthorne Place | Map
The annual art fair showcases original work by more than 150 artists selected specifically for the event. Browse paintings, sculpture, photography, furniture, jewelry and more. Live music, family activities, and food and beer vendors round it out. Note: Friday night is a "preview" and will only feature about 12-15 artists, in addition to live music, food and beer vendors. The full art showcase takes place Saturday and Sunday. 6-10 p.m. Friday (music only); 10 a.m.-7 p.m. Saturday; 10 a.m.-6 p.m. Sunday. $5 suggested donation. 
Chicago Beach Polo Cup (Friday-Sunday)
North Avenue Beach, 1600 N. Lake Shore Drive | Map
No, your eyes did not decieve you: There are dozens of horses on North Avenue Beach this weekend as part of an unusual event. Read more about the beach polo cup here. 11 a.m.-7 p.m. daily. $65; $115 VIP.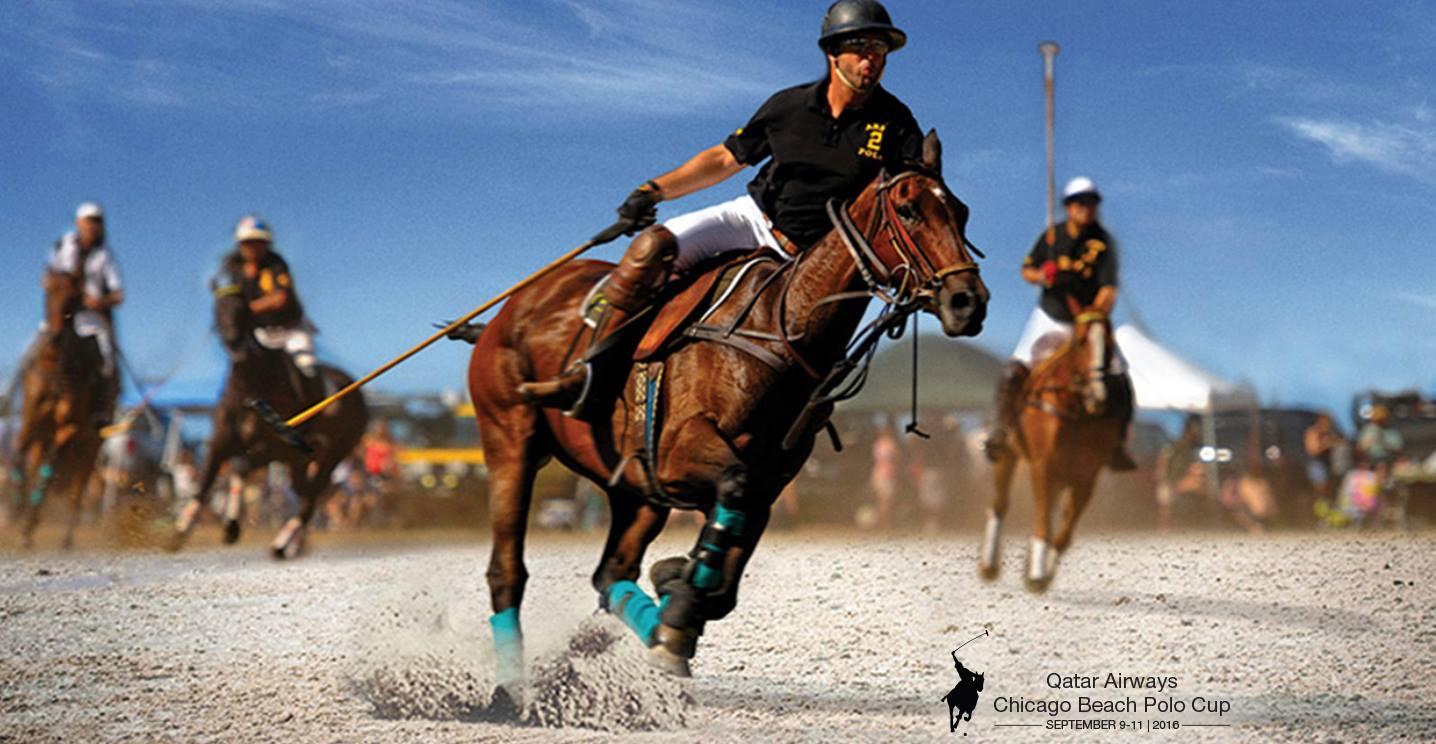 You won't find sunbathers on North Avenue Beach this weekend. Instead, you'll find dozens of horses as the "sport of kings" descends upon the beach. (Qatar Airways Chicago Beach Polo Cup / Facebook)
Events listed are subject to change. We recommend double-checking times and locations before you head out the door. Want to share your upcoming events with us for consideration in a future roundup? Send us an email.
---