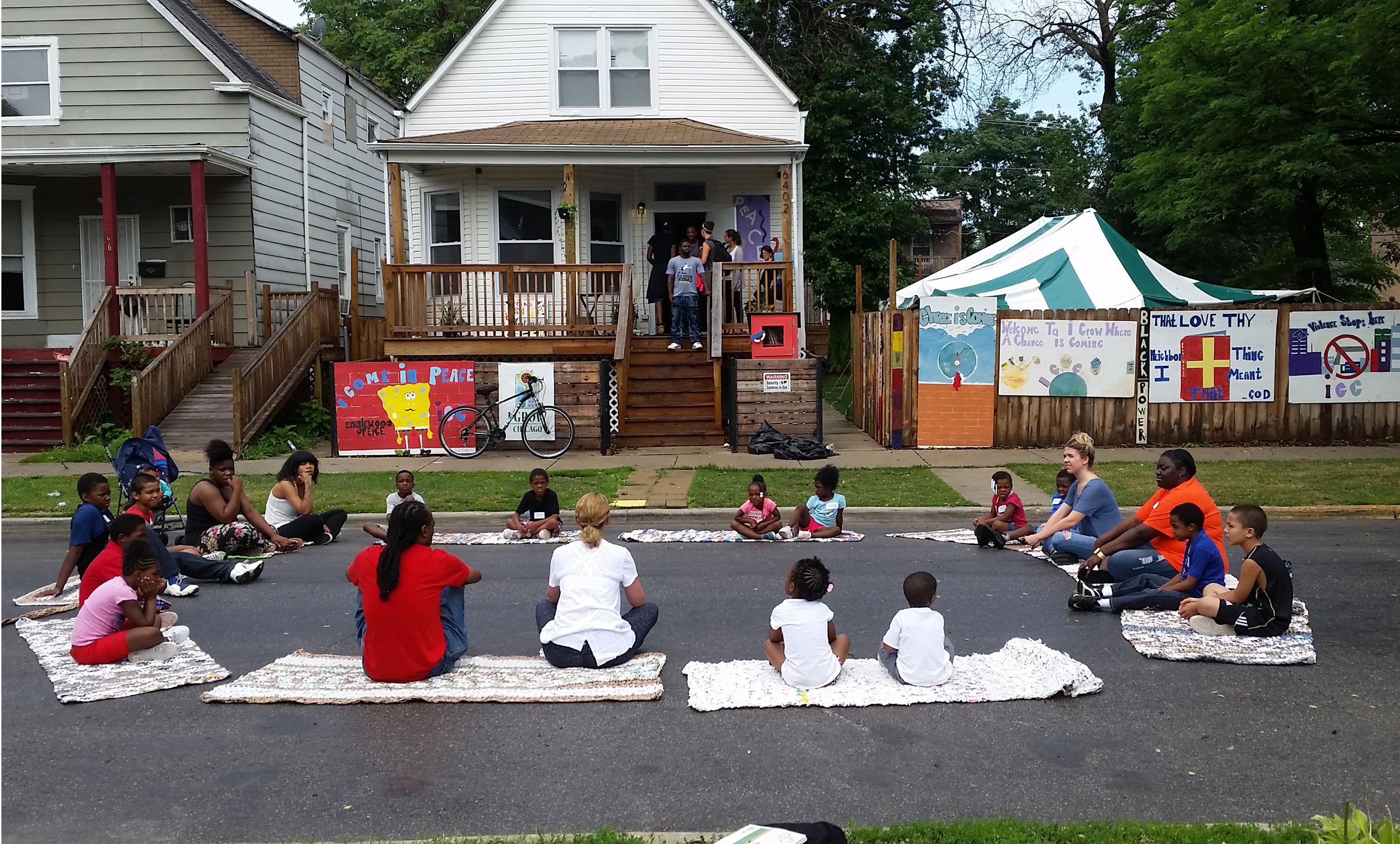 Participants take part in street yoga outside the Peace House, a community center in Englewood built by the nonprofit group I Grow Chicago. (Courtesy of Erin Vogel)
As homicide rates in Chicago soar, a new street festival looks to highlight the positive side of a South Side community that often makes headlines for crime.
On Saturday, the Englewood Peace Festival fills the streets with art, music, yoga, games, gardening and the opening of a new community basketball court.
The event is sponsored by I Grow Chicago, a nonprofit that promotes community empowerment through sustainable farming and after-school programs. Grilled food and beverages will also be provided.
In a city with more than 400 neighborhood festivals a year, organizers wanted to host an event in an area they feel is largely ignored.
"This is something Englewood doesn't have," said Erin Vogel, co-organizer of the festival. "People say you can't do it because of safety and money so we wanted to put on a festival to celebrate the people of Englewood and their resiliency. There are so many amazing people here, yet you don't hear many positive stories."
The event will host a variety of performances and guests, including motivational speakers Alonzo Kelly and Sam Sparks, and local activist and rapper, Ja'Mal Green. Additional performances come from local acts The Kingfish Band, Throwback Stereo and the Rapscallion Rascals.
While organizers hope the festival brings community members together, they also hope it draws visitors from other parts of the city as a way to promote integration.
"If we're ever going to end this violence it has to be because the whole city cares," Vogel said. "The whole city doesn't care right now because it's so easy to not even go to Englewood and see it. I would love to see anybody and everybody here this weekend."
The Englewood Pease Festival takes place Saturday from 11 a.m. to 7 p.m. at the Peace House on 64th and Honore streets. Entry to the festival is free.
Follow Reuben Unrau on Twitter: @reubenunrau
---
Related stories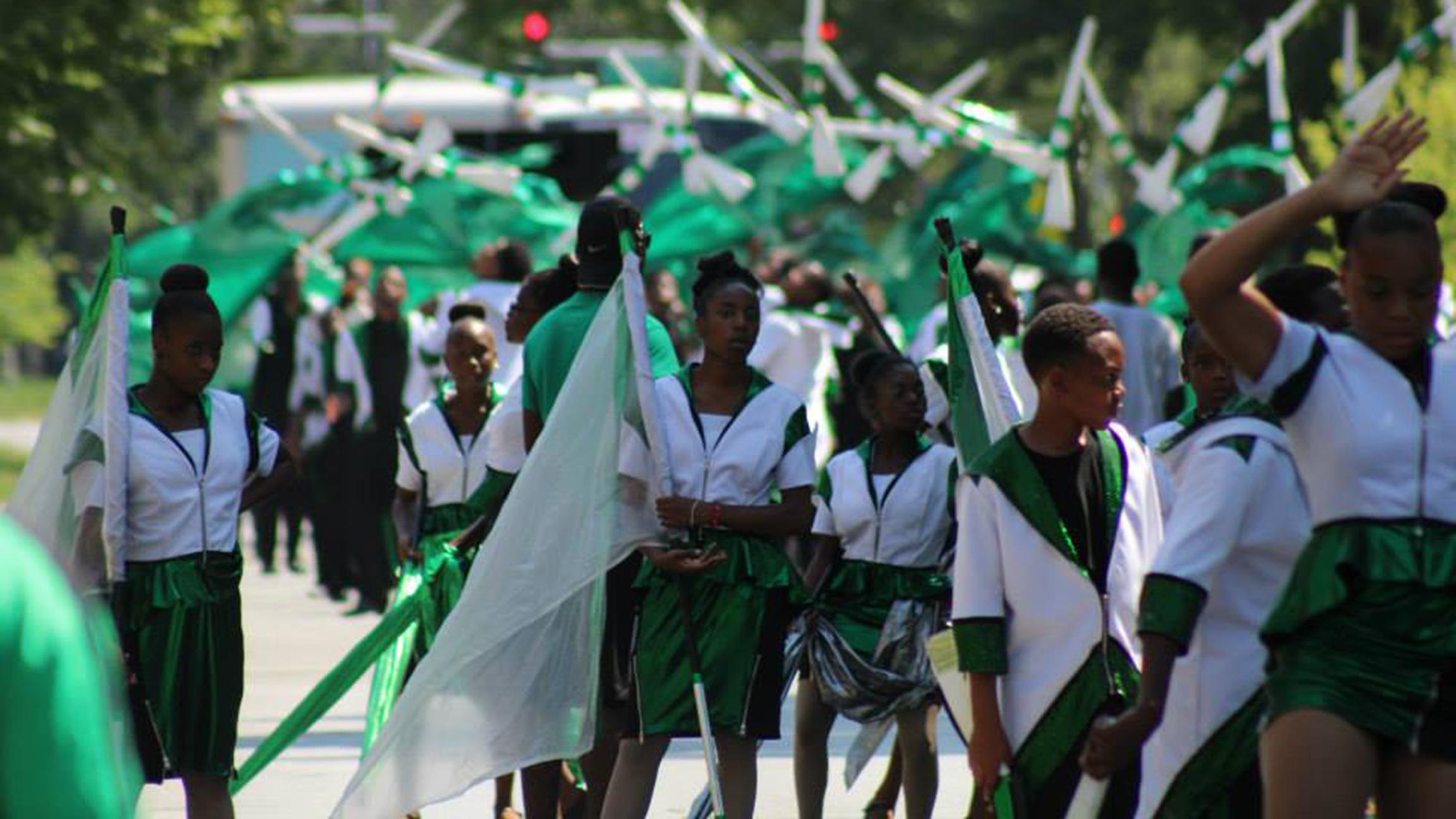 Back to School Parade a Chance to Showcase the 'Good in Englewood'
Aug. 24: For the 54th year, the Englewood Back to School Parade celebrates education and pride on the South Side. 
---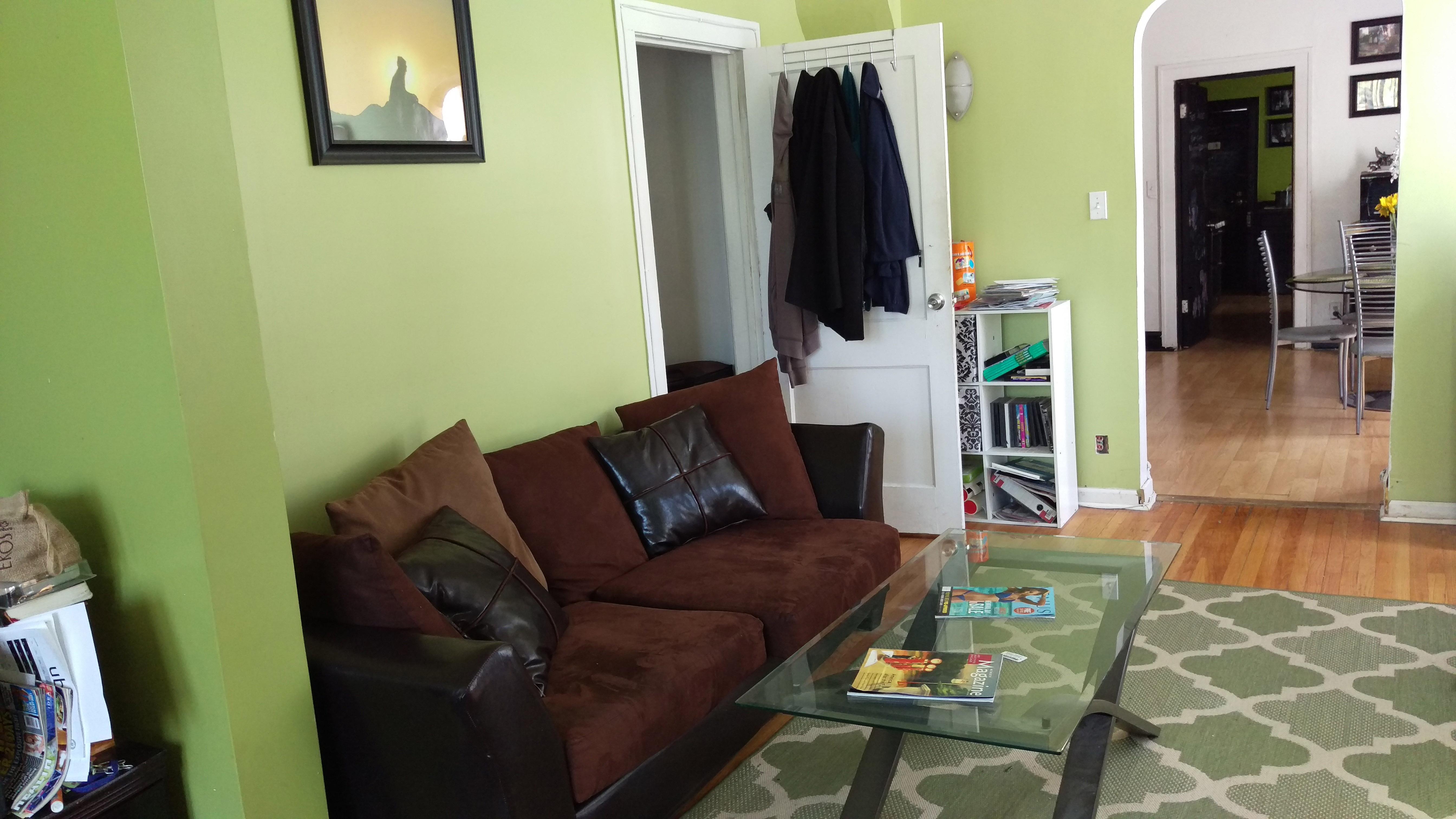 Business Good for Airbnb Host Despite Englewood's Bad Reputation
May 17: Meet the woman who makes her living hosting visitors from all over the world in every nook and cranny of her four-bedroom, two-bath home in the Englewood neighborhood.
---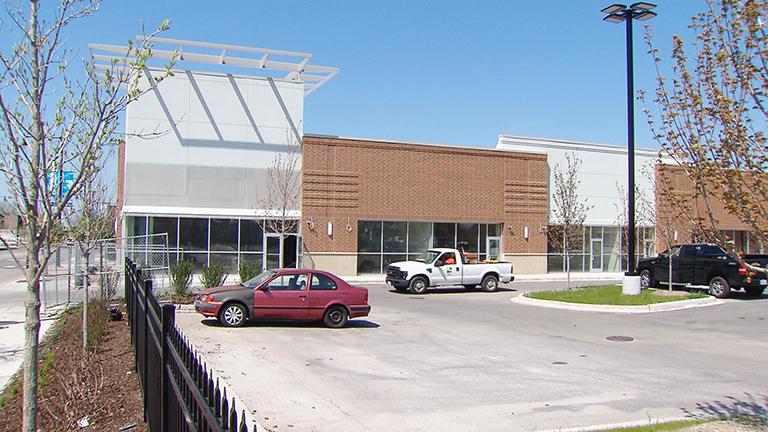 For Englewood Residents, Whole Foods Offers Optimism, Revitalization
May 9: It's still months away from opening, but a new Whole Foods store in the beleaguered Englewood community has given residents and local entrepreneurs a lot to look forward to.
---