The University of Chicago set off a firestorm of controversy when it sent students in the class of 2020 a letter rejecting so-called trigger warnings.
"We do not cancel invited speakers because their topics might prove controversial, and we do not condone the creation of intellectual 'safe spaces' where individuals can retreat from ideas and perspectives at odds with their own," the letter reads in part.
---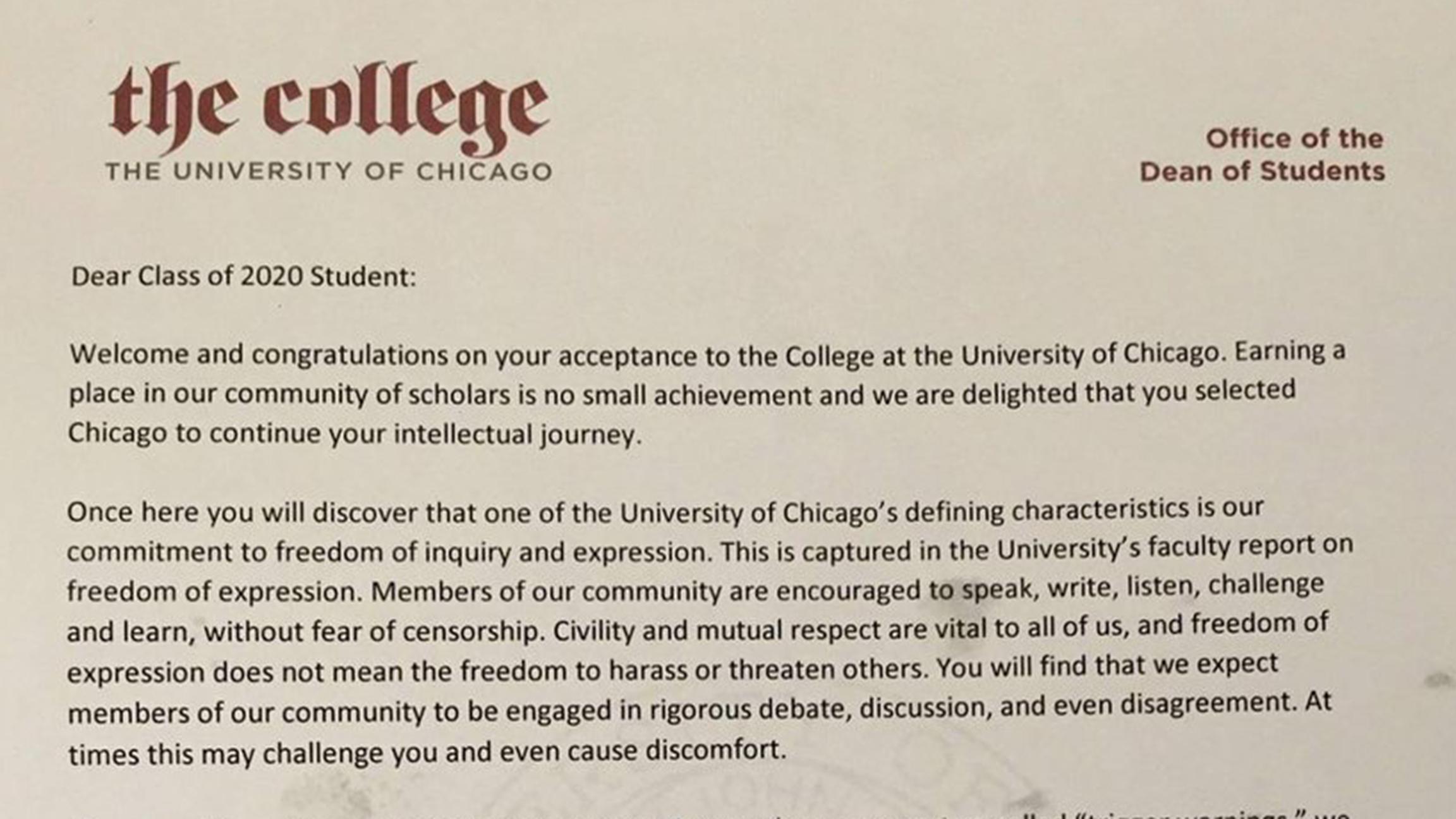 Read: University of Chicago's letter to students
---
The letter raises key questions about how colleges treat students: Is it wrong to alert them to upsetting or controversial material before it's presented? Can students have safe spaces and be intellectually challenged at the same time? The president of Northwestern University wrote in a Washington Post op-ed that he supports safe spaces for students, but the article was published in the wake of protests for more inclusiveness and safe spaces for minorities on the school's campus. 
Furthermore, is preventing provocative speakers on campus stunting intellectual freedom? Conservative students at DePaul University invited Milo Yiannopoulos to speak but protesters stormed the stage, took the microphone and shut down the discussion. Attempts to bring him back and to have conservative commentator Ben Shapiro speak were also rejected by campus administration.
Earlier this summer, TIME reported on a Knight Foundation survey in which "54 percent of students said the climate on campus prevents some people from saying what they believe because they are fearful of offending others."
Joining host Eddie Arruza to talk about trigger warnings, safe spaces and discourse on college campuses are:
Erika Price, a psychologist, researcher and an adjunct college professor working for multiple Chicago universities who has written extensively about the positive effects of using trigger warnings in class; and Michael Lev, a member of the Chicago Tribune editorial board who wrote the editorial, "Why the U. of Chicago is the University of Common Sense."
---
Related stories:
Grad Students Get Green Light to Unionize at Private Universities
Aug. 29: Last week, the National Labor Relations Board gave graduate students at private universities the go-ahead to form collective bargaining units. What local students and schools impacted by the ruling have to say.
---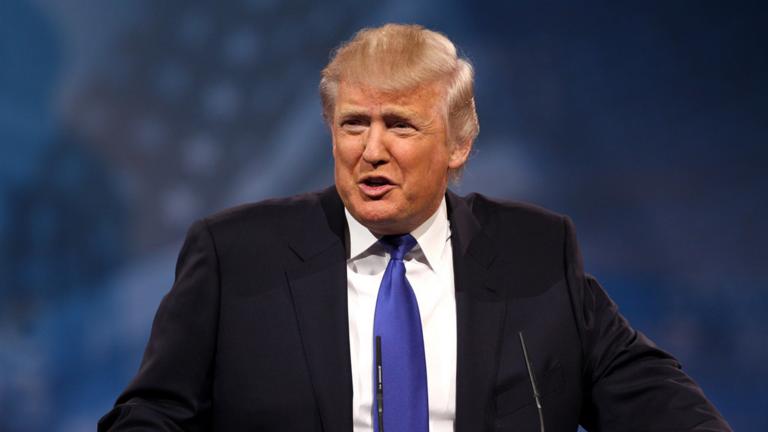 Donald Trump's 2nd Amendment Comment: Protected Under 1st Amendment?
Aug. 10: Is Donald Trump inciting violence with his latest controversial quip? A closer look at whether his words constitute free speech.
---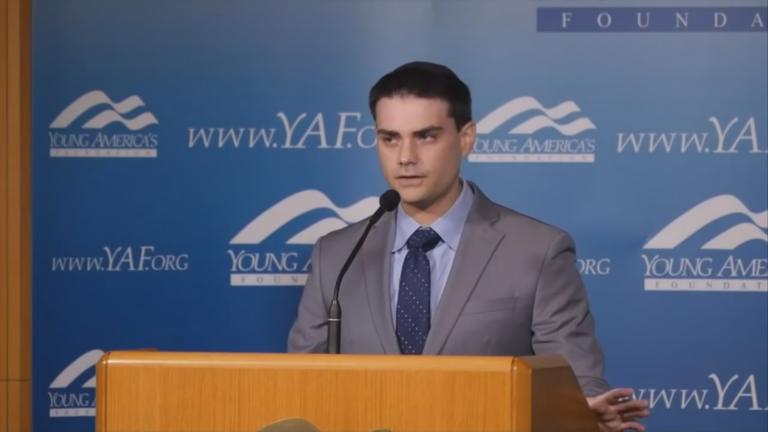 Uproar After DePaul University Bans Conservative Speaker
Aug. 3: Students across the political spectrum are angry with DePaul University's decision not to allow a conservative writer and commentator to speak at an on-campus event.
---