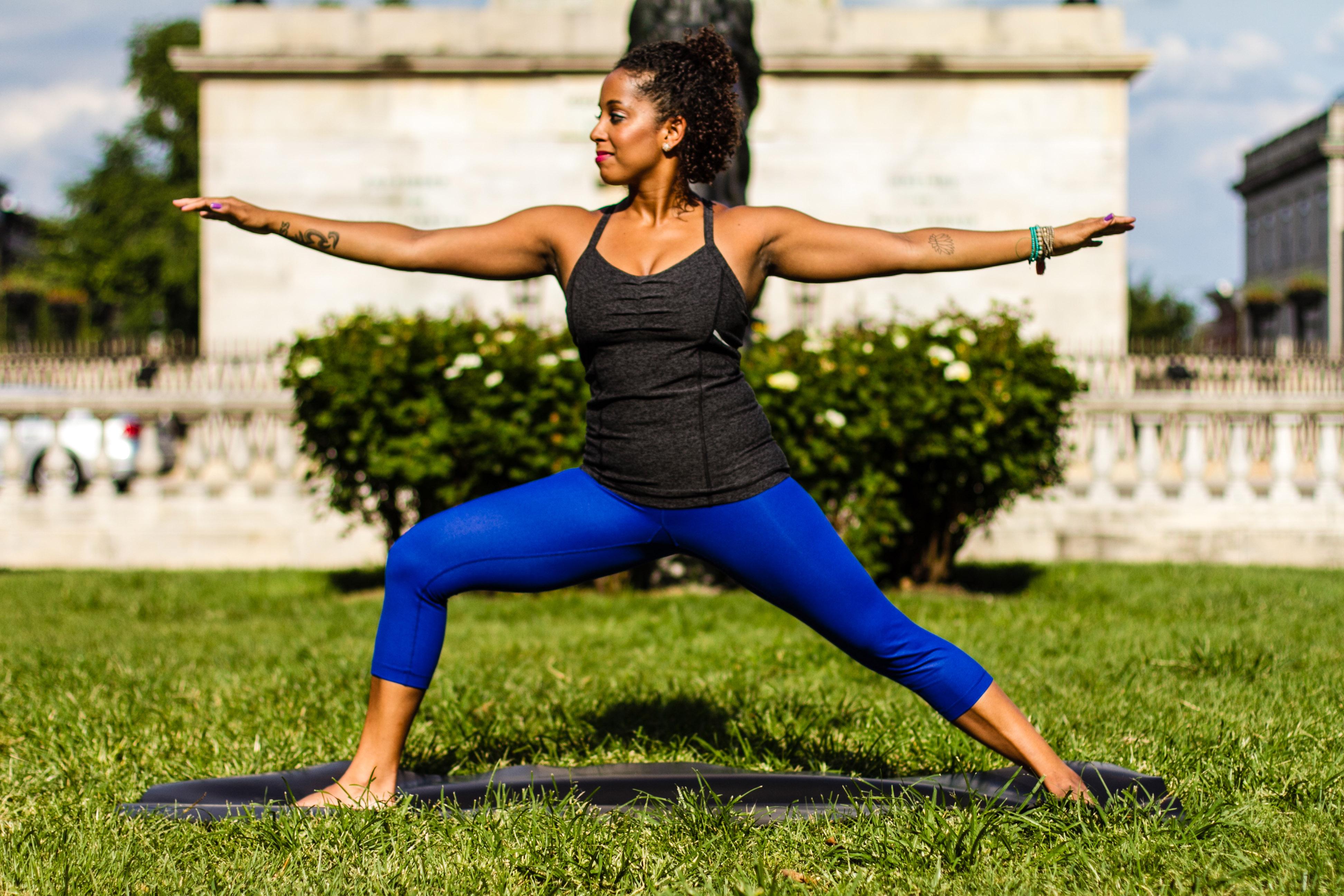 Aside from barriers to accessing mental health services, disadvantaged minority populations tend to have a stigma toward traditional treatments like medication according to the lead author of a study on mindfulness-based techniques to treat depressive symptoms in disadvantaged women. (Dave Rosenblum / Flickr)
Yoga, meditation and other mindfulness exercises can alleviate symptoms of depression and stress among disadvantaged women, according to a recent Northwestern Medicine study.
Treating underserved, disadvantaged minority populations with mental health conditions can be difficult because "they experience a lot of stigma toward services of traditional therapy," like medication, said Inger Burnett-Zeigler, a clinical psychologist and assistant professor of psychiatry and behavioral sciences at Northwestern University Feinberg School of Medicine. "These individuals have a high level of need and a low level of access to services."
With that in mind, Burnett-Zeigler said she wanted to explore other options for treating mood symptoms "outside of the regular toolbox," and bring "mindfulness approaches to underserved communities" to see how they worked.
To find eligible participants, Burnett-Zeigler worked with the Near North Health Services Corporation, a group of federally qualified health centers that serves primarily low-income individuals—many of whom do not have health insurance. Health care providers informed all female patients between the ages of 18 and 65 who showed depressive symptoms about the study. Posters and brochures advertising the study helped identify participants as well.
"We don't talk about depression on the advertisements. We talk about stress, wellness and well-being," Burnett-Zeigler said. "Initially, the plan was to have physicians refer [participants], but the vast majority of participants were overwhelmingly self-referring."
To Burnett-Zeigler, this highlighted the distress these women were experiencing.
"The clinic [where the study was held] is on the South Side of Chicago, and the violence in the city has been well documented in the news," she said. "We have participants in our groups that are directly affected by violence.
"There are also a lot of situations people go through: trouble with the family, trouble with the kids, trouble with spouses or trouble with work. A lot of this is the expected day-to-day stress combined with not having access to health [care]."

"We have participants in our groups that are directly affected by violence."
–Inger Burnett-Zeigler
---
At the beginning of the study, 31 African-American participants completed assessments on depression, stress, functioning, well-being, mindfulness and depression stigma. Over the course of eight weeks, participants attended weekly 90-minute sessions learning about and participating in mindfulness techniques.
"Those include sitting meditation, a body scan visualization exercise and a little yoga," said Burnett-Zeigler, who has training in and experience delivering mindfulness-based interventions. "They learned about understanding the physiological stress response system, to identify triggers of stress, identify how their body responds to stress to be able to gain more control and become more responsive than reactive when faced with stressful triggers and implementing mindfulness communication in their lives."
In addition to weekly sessions, participants were asked to engage in informal and formal mindfulness practices daily. Of the three formal mindfulness practices—yoga, sitting meditation and body scan—participants engaged in body scan the most, Burnett-Zeigler said.
"It's really a visualization exercise in which individuals are guided through noticing sensations in each part of their body. They may start at their right foot, go up to their knee, then the leg … attuning to any sensations, discomfort or feelings they're having in their body," she said of the body scan exercise. 
"It really helps people notice how stress and discomfort are registering in their body," she added. "Often you're not seeing that connection between the mind and body and this exercise really helps facilitate that."
After eight weeks, participants showed "a reduction in depressive symptoms, reduction in stress and an increase in mindfulness," Burnett-Zeigler said. Even eight weeks after the weekly group sessions ended participants continued to experience a reduction in depressive symptoms and stress, and an increase in mindfulness.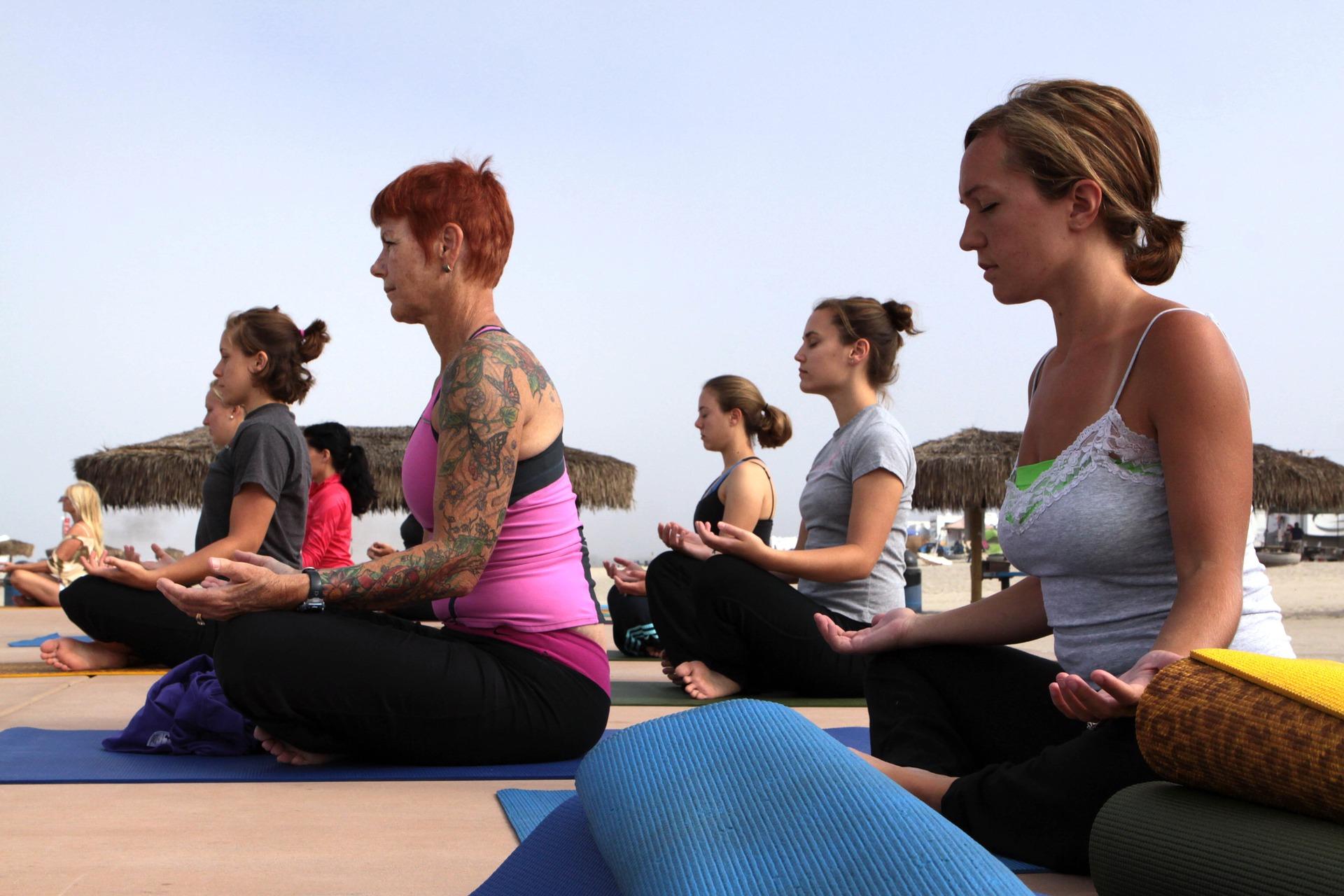 "The main takeaway point here is noticing what you're feeling, noticing that and pausing, and slowing down long enough so you can engage in a more mindful response versus a reaction," said Inger Burnett-Zeigler, a clinical psychologist and lead author of the study. (Pixabay)
The results show that using mindfulness-based techniques "are effective in improving psychological outcomes," Burnett-Zeigler said. "These are things people can practice on their own after an eight-week training course. It's really empowering individuals to take these skills and use them on an ongoing basis."
There are many mindfulness-based resources available to people outside of formal group classes, according Burnett-Zeigler.
"There are apps, websites, lots of programming. People can learn it on their own," she said. "The main takeaway point here is noticing what you're feeling, noticing that and pausing, and slowing down long enough so you can engage in a more mindful response versus a reaction."
The simple act of stopping to take of stock of their emotions really resonated with participants.
"They'd notice they were angry or irritable and that lead to a reactive state and a lot of psychological discomfort and feelings of discomfort and of being overwhelmed," Burnett-Zeigler said. "The broad takeaway is to notice, pause and slow down."
Follow Kristen Thometz on Twitter: @kristenthometz
---
Related stories: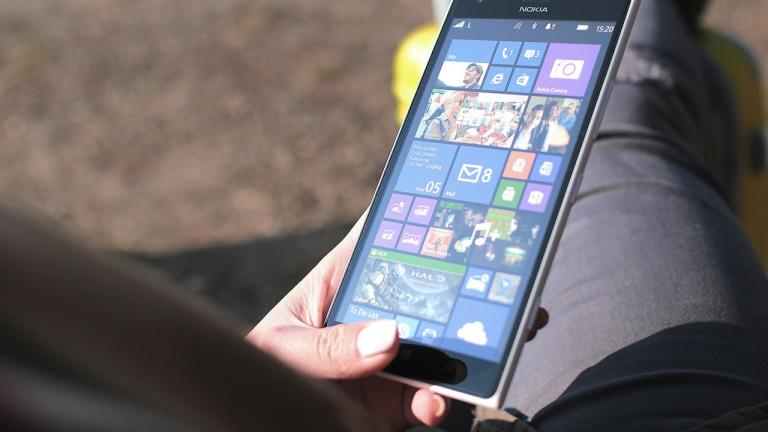 Study: Excessive Cellphone Use Linked to Anxiety, Depression
March 11: Here's another reason to consider giving your cellphone a rest: Compulsively checking such devices as a way to cope with uncomfortable situations has been linked to anxiety and depression.
---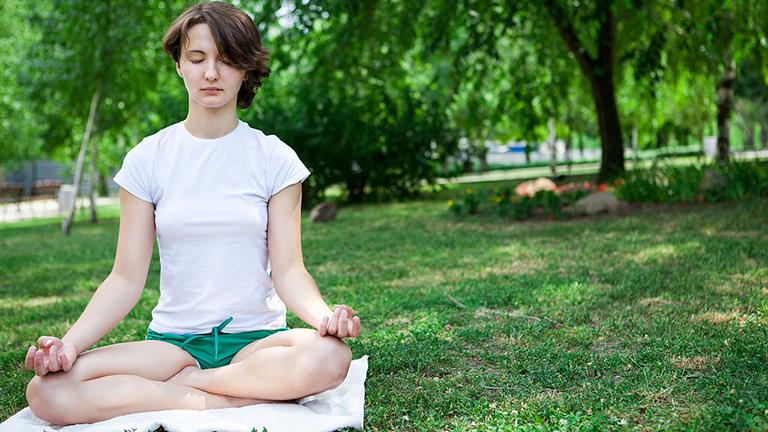 Loyola University Offers Medical Students Meditation to Combat Stress
Feb. 25: Why Loyola Medical students are being encouraged to learn Transcendental Meditation – and how it could make them better doctors.
---
Study: Slow Thinking Reduces Crime in Ch
icago
Feb. 23: It sounds simple: slow down and make better choices. Most of us don't do that as well as we could, but researchers are studying how the simple act of slowing down can reduce crime. 
---