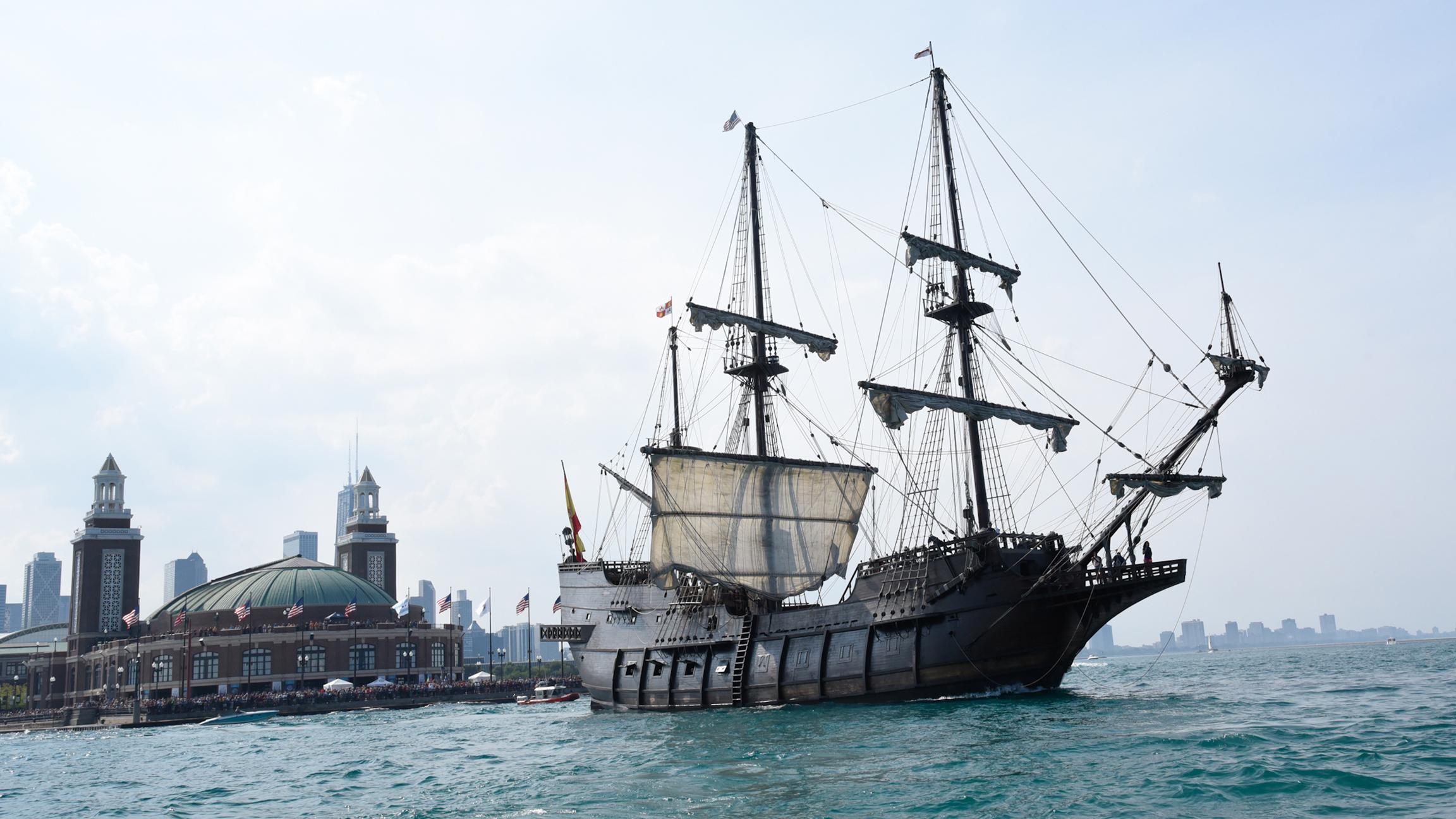 Tall Ships Chicago at Navy Pier returns this weekend. (Jeff Brown / Navy Pier, Inc.)
The big event
Tall Ships Chicago (Continues through Sunday)
Navy Pier, 600 E. Grand Ave.
More than a dozen tall ships–including those calling Canada, Spain and Norway home–are anchored at the pier this weekend. Take stock of the international and regional vessels with tours of participating ships and chances to sail on select vessels at the annual showcase. 10 a.m.- 8 p.m. Thursday-Saturday; 10 a.m.-6 p.m. Sunday. Ticket prices vary. General admission: $10; free for kids under age 3. Board and tour: $25; $15 for kids ages 3-12 and under. "Sail-away" tickets: $79 and up. Weekend passes also available.
(The other biggie this weekend ...)
Galantis performs at Lollapalooza in 2015. (Swimfinfan / Flickr)
Lollapalooza (Thursday-Sunday)
Grant Park, Michigan Avenue and Congress Parkway
Thirty thousand music fans are expected to flock to the park to hear Lana Del Rey, Flosstradamus, J. Cole, Ghost, Disclosure, Radiohead, Red Hot Chili Peppers, LCD Soundsystem and scores more. (Including some you've never heard of.) The mega-music fest celebrates its 25th anniversary this year. 11 a.m.-10 p.m. General admission tickets are sold out. More coverage: Read what local health officials are advising for festivalgoers and what daytime shows you can't miss.
Free pick of the week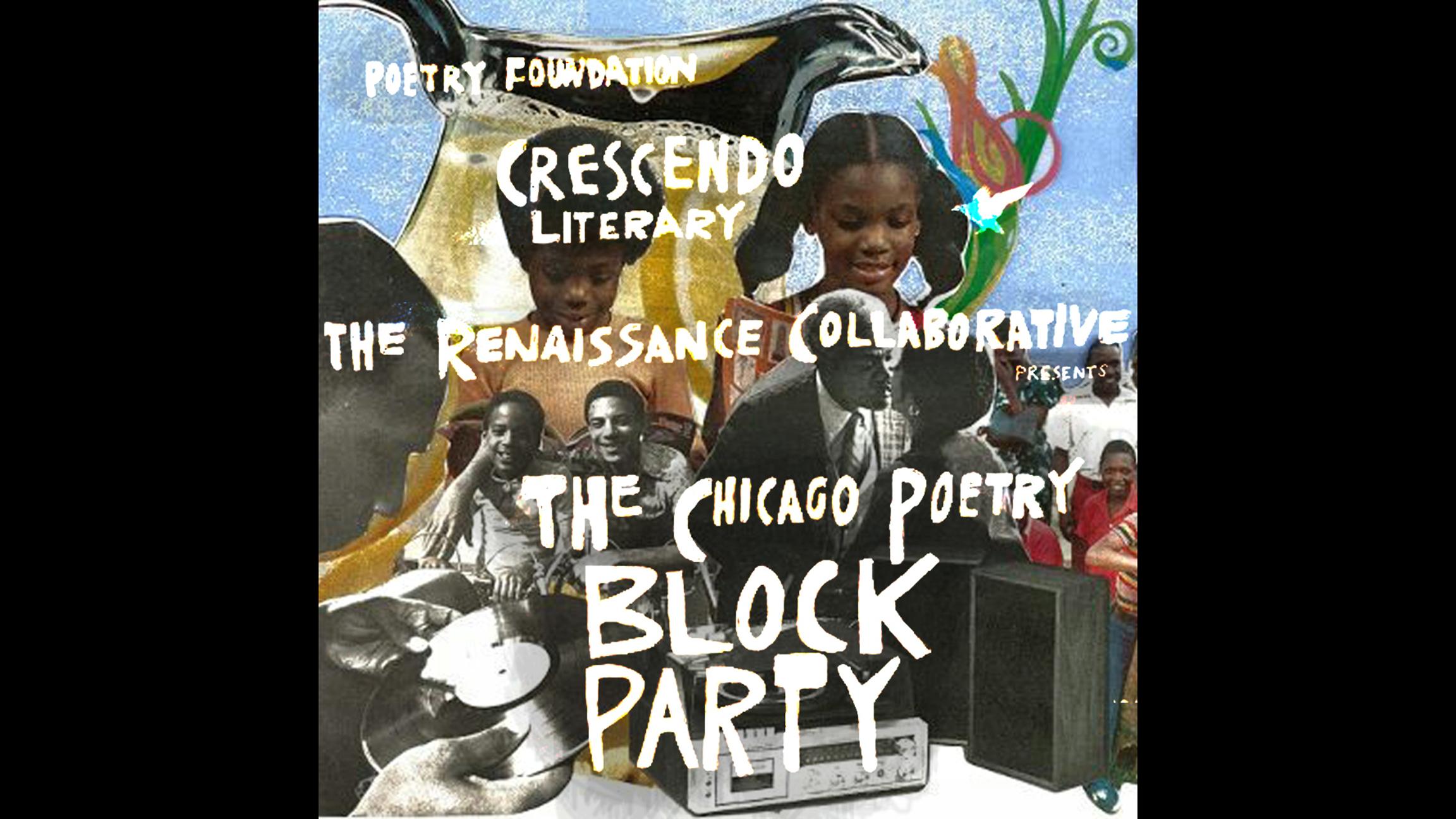 Chicago Poetry Block Party (Saturday)
Historic Former Wabash YMCA, 3700 S. Wabash Ave.
From encased meats to pierogi and cheesecake (see below) to indie music and handmade crafts, Chicago is known for its slew of summer festivals. This weekend, poetry gets its day in the sun, as local poets and musicians perform original works and lead workshops at the inaugural event. Participating artists include vocalist Ravyn Lenae, rapper Ric Wilson and poets Avery R. Young, Nate Marshall, Eve Ewing, Fatimah Asghar and others. The event is hosted by the Poetry Foundation, Crescendo Literary and the Renaissance Collaborative, Inc. 2-8 p.m. Free.
Also on tap ...
Fiesta del Sol (Thursday-Sunday)
1400 W. Cermak Road, between Ashland and Morgan Street
Billed as the largest Latino festival in the Midwest, the 44th annual, four-day event in Pilsen celebrating Mexican culture features two stages of live music, food vendors, carnival rides, an arts and culture pavilion, college fair and more. 5-10 p.m. Thursday; 11 a.m.-11 p.m. Friday-Saturday; 11 a.m.-10 p.m. Sunday. Free.
Slide in the City (Saturday)
Cricket Hill at Montrose Beach, 600 W. Montrose Ave.
Move over, grass-speckled, squeaky Slip'N Slide of yesteryear. It's time for something … well, bigger. The 1,000-foot-long inflated vinyl slide aims to give paying customers a thrill this weekend on a North Side hill. Tickets for individuals range from unlimited slides ($75) to a two-time offer ($25-$30); a four-pack is also available. 9 a.m.-6 p.m.
---
Jeff Fest (Friday-Sunday)
Jefferson Memorial Park, 4822 N. Long Ave.
The Northwest Side fest returns for a 16th year with live music, food vendors, arts and crafts and kids activities. Headliners include 16 Candles (Friday), Pearl Jam Tribute Chicago and The Classic Rock Experience (Saturday) and Led Zeppelin tribute act Kashmir and Journey tribute act Journey Unauthorized (Sunday). Two wine tasting sessions (3-6 p.m., Saturday-Sunday) include up to 15 samples from U.S. and global producers. Tickets for each tasting cost $20. 6-10 p.m. Friday; 2-10 p.m. Saturday; 2-8 p.m. Sunday. $5 suggested donation.
100 Hauntings (Saturday; also Aug. 3-5, 16-17)
Various locations. On Saturday: La Villita Park, 2800 S. Sacramento Ave.
Looking for a chilly alternative to air conditioning? Free Street Theater spins tales of Chicago hauntings–based on "real" ghost stories, they say–at a slew of campfire-style performances at Chicago parks, sans the fire. All ages. 6 p.m. Check the website for additional dates and locations.
Bloody Mary Fest (Sunday)
Everts Park, 130 Highland Ave., Highwood
The popular brunch cocktail is the special of the day as vendors compete for the people's choice award and title of "best bloody mary in the Midwest." The seventh annual party in the park also includes food and beer vendors, kids activities, a market and live music. 10 a.m.-5 p.m. $2 suggested donation.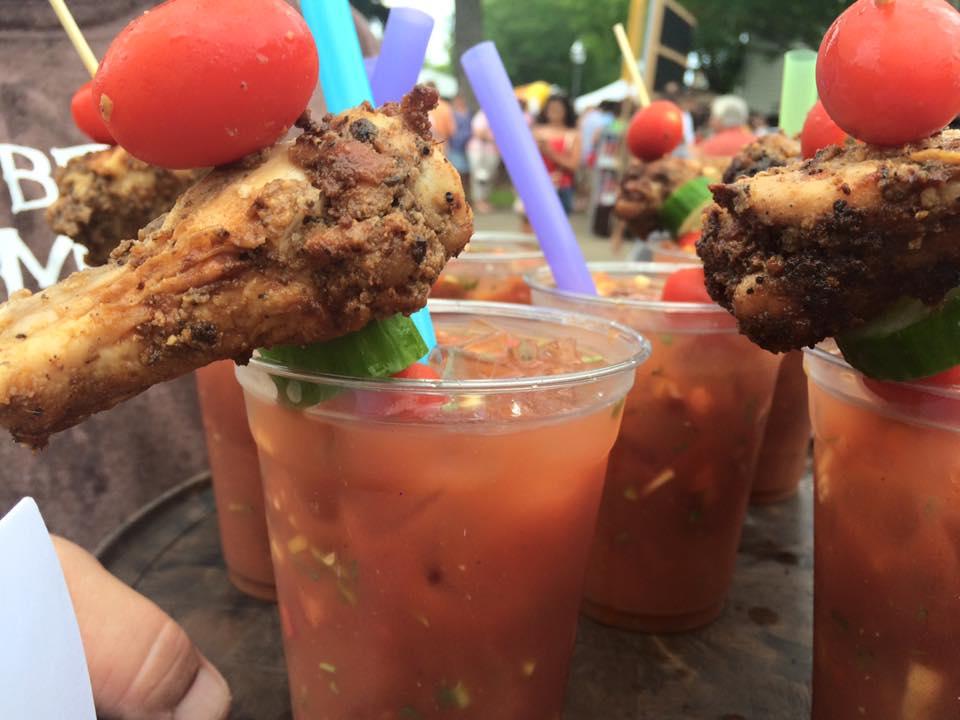 Highwood restaurant Alex's Washington Gardens returns to the Bloody Mary Fest this weekend. What will this year's garnish be?
Chicago International Dragon Boat Festival (Saturday)
Flentie Park, Mulberry and Birchwood lanes, Arlington Heights
Watch paddling teams from the region and across the U.S. and Canada compete on Lake Arlington during this daylong event celebrating the traditional Chinese sport. Or, sign up your own team for a race. Cultural performances take place throughout the day. Extras include a beer garden and food trucks. 8 a.m.-4 p.m. Free for spectators; prices vary for paddling teams. 
Glencoe Festival of Art (Saturday-Sunday)
Green Bay Road and Park Avenue, Downtown Glencoe
Browse work by more than 110 juried artists, including painting, photography, ceramics, glass, jewelry and wood. The event also features live music and art activities for kids.10 a.m.-5 p.m. Free.
Petcoke: Tracing Dirty Energy (through Oct. 9)
Museum of Contemporary Photography, 600 S. Michigan Ave.
A new exhibition features photography, video, sculpture and interactive maps to show the effect of petcoke, the black, powdery byproduct of tar sands oil refineries–on local and global communities. 10 a.m.-8 p.m. Thursday; 10 a.m.-5 p.m. Friday-Saturday; noon-5 p.m. Sunday. Free. Read more about the exhibition here.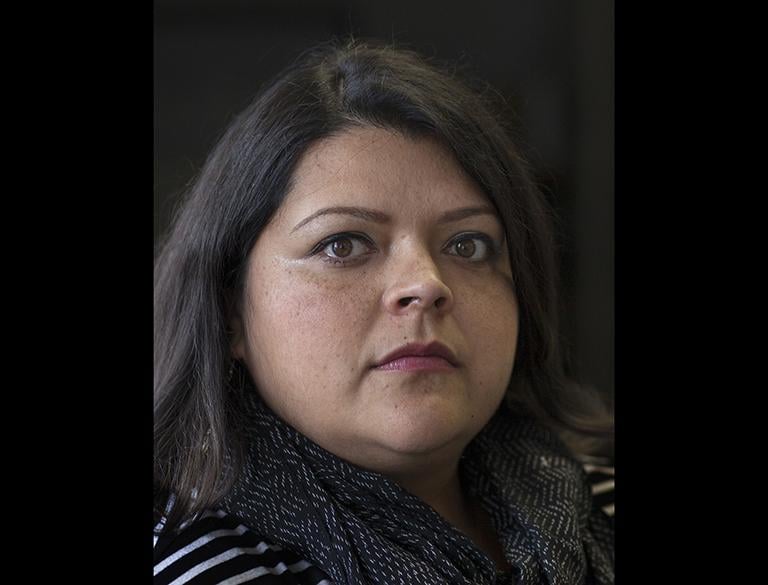 Olga Bautista, secretary of the Southeast Environmental Task Force. Bautista is one of several community activists who protested oil refineries in her neighborhood. (Terry Evans / Courtesy of Museum of Contemporary Photography)
Randolph Street Market (Saturday-Sunday)
Inside and around Plumbers Hall, 1340 W. Washington St.
Shop for vintage and antique furnishings, clothing, jewelry, collectibles and more from about 250 vendors at this impressive indoor-outdoor market that also includes food and drink vendors, because–you know–shopping can work up a mighty thirst. This months' theme is "tropical punch." 10 a.m.-5 p.m. $8-$10; free for kids under age 12. Rain or shine.
Eli's Cheesecake Festival (Thursday-Sunday)
Eli's Cheesecake Bakery Cafe, 6701 W. Forest Preserve Drive
If we had our way, every day would be dedicated to cheesecake. But here's a great excuse (if you need one) to visit the Chicago company's bakery café and retail store, decorate your own slice (Thursday), get discounts on frozen desserts (Friday and Sunday), try free samples (Saturday), browse local crafts (Saturday-Sunday), ogle classic cars (Sunday) and more. Cheers! Retail store open 8 a.m.-6 p.m. Thursday-Friday; 9 a.m.-5 p.m. Saturday; 10 a.m.-5 p.m. Sunday. Free. Read more about Eli's Cheesecake and get some recipes.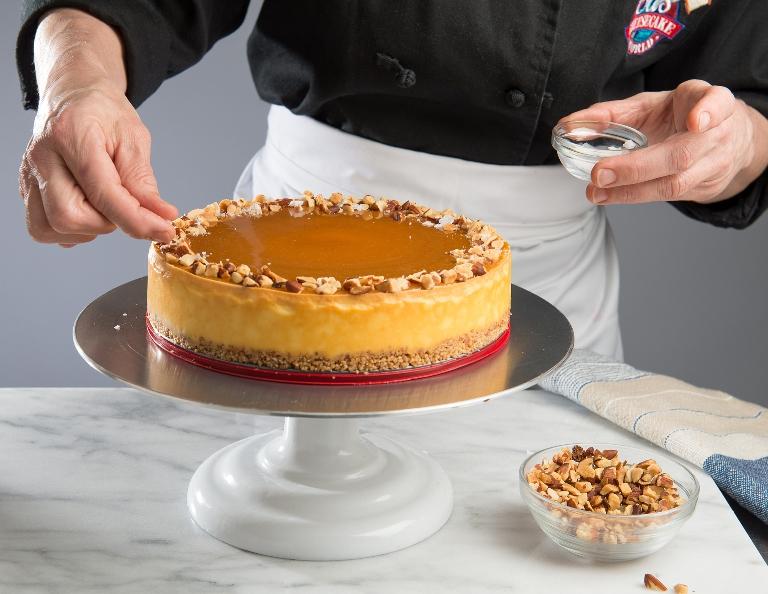 From the new book "The Eli's Cheesecake Cookbook: Remarkable Recipes from a Chicago Legend." (Peter McCullough)
Events listed are subject to change. We recommend double-checking times and locations before you head out the door. Want to share your upcoming events with us for consideration in a future roundup? Send us an email.
---
Sign up for our morning newsletter to get all of our stories delivered to your mailbox each weekday.
---