Protests that lasted through the weekend have continued into Monday afternoon, as demonstrators continue to raise their voices against what they believe were the unjustified killings of several African-Americans by police officers last week.
This comes as a new report from a Harvard University researcher shows that blacks are 50 percent more likely to experience some form of force during interactions with police. 
Protests on Monday afternoon started with a couple hundred people in the Wrigley Square area of Millennium Park.
This particular protest was organized by four teenaged girls, all in Chicago high schools.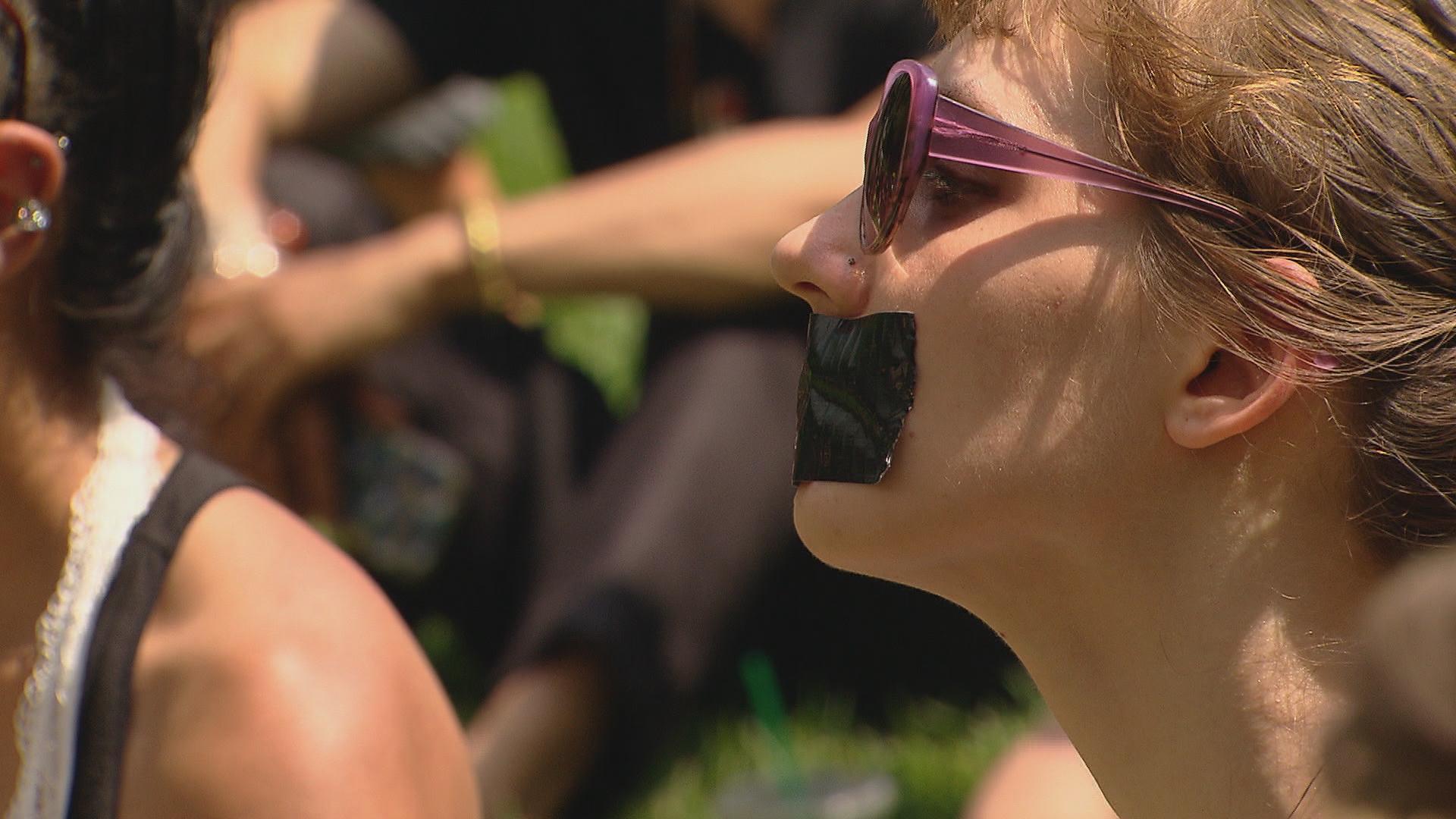 There was a heavy police presence, but the organizers emphasized they wanted this to be a peaceful sit-in, and that's why most of the demonstrators were sitting down and wearing tape over their mouths, so there would be no yelling at police or anyone else.
These organizers say they came together because they thought it important that the voices of women are heard in this discussion, when so often, men are mostly considered the alleged victims of police brutality.
But also because the Black Lives Matter movement was started by women.
Beyond peaceful protests and demonstrations, I asked the organizers what specific policies they think would remedy this problem.
"There needs to be a reform, some type of reform in the justice system, there needs to be better training of cops because we thought the answer would be getting body cams, but obviously, you can still film the police and they'll still do what they're doing," said Natalie Braye of Black Lives Matter.
"It's 2016. We have technology. There's no reason why people should not be able to see what's going on during an investigation," said demonstrator Demetrius Suduth. "When investigations are private, that leads to Americans not trusting the government, and when America doesn't trust the government, it's a downfall. We're going to keep ending up in situations like this."
"I would like to see police disarmed," said Charles Preston of Black Lives Matter. "I would like to see money funneled from that institution. It makes no sense that we as taxpayers are paying the police to kill us. That scares me and it scares what I see for the future generations of America."
Another point to note: Monday's protest was especially diverse, with lots of different races joining the black protesters to show their support.
"It's so important to have allies, especially white allies," said Sophia Byrd of Black Lives Matter. "Because they are already in a position of power, by just being born white – and that's just a fact. I think that it's so important that they come out and support us as well, as allies, because we can benefit so much from that and it's just such a powerful thing to see people – non-black people coming together to create an entire community of support for one movement."
Sunday marked the one-year anniversary of Sandra Bland's arrest in Texas.
She was the Lisle woman, stopped for failure to signal a lane change, she ended up being arrested, and was found dead days later in her jail cell. Another protest in her memory is scheduled for this Wednesday night at Federal Plaza.
Police say a total of 21 people were arrested following a number of protests over the weekend, mostly for charges like obstructing traffic or resisting arrest.
Two were charged with aggravated battery of a peace officer and a couple other felony charges. In an email, the Chicago Police Department said that so far, they know of no arrests related to Monday's protests.
The sit-in at Millennium Park on Monday turned into a march to Federal Plaza where another group called the Chicago Alliance Against Racist and Political Repression demonstrated, with support from Black Lives Matter Chicago and Trinity United Church of Christ.
Specifically, the group says it wants the Department of Justice to prosecute police officers who've killed African-Americans, included Alton Sterling and Philando Castile, both of whom we just saw killed last week and their cases are under investigation. But the group spoke out on behalf of a number of other names we've heard in the last few years.
Chicago police are used to dealing with these kinds of demonstrations; the department prides itself on crowd control. And while department policy is not to comment on operational or deployment strategy, the mayor did address the movement during a separate press conference this afternoon.
He says whether people were participating in protests this weekend, or visiting the Taste or hanging out in a park, the men and women of the police force are to be thanked for keeping the city safe.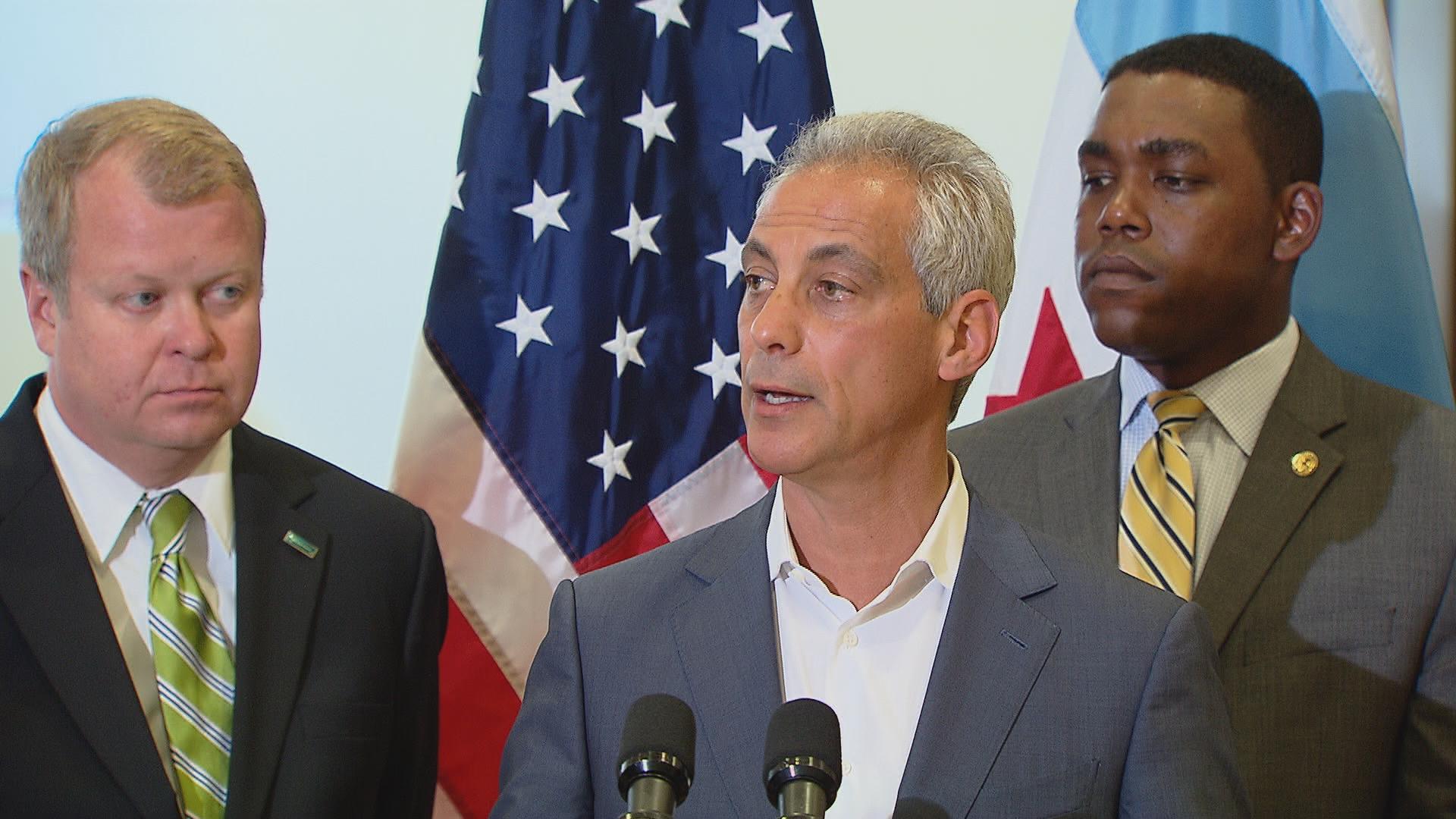 "A lot of our ability to do that – not exclusive – was because we had the type of security from our officers who do that every day – and do an extraordinary job every day. My point to everybody is, we want to build trust, relationships between police and community … this is not a binary choice. You don't have to pick sides to want good policing, safety and good community relations. I would say we're all on the same side, and that would be my point in this discussion."
Police did have to implement some rolling street closures Monday afternoon to allow the demonstrators to march through the streets. At last check, at least according to Twitter, shows that they are wrapping up in Millennium Park.
---
Sign up for our morning newsletter to get all of our stories delivered to your mailbox each weekday.
---
Related stories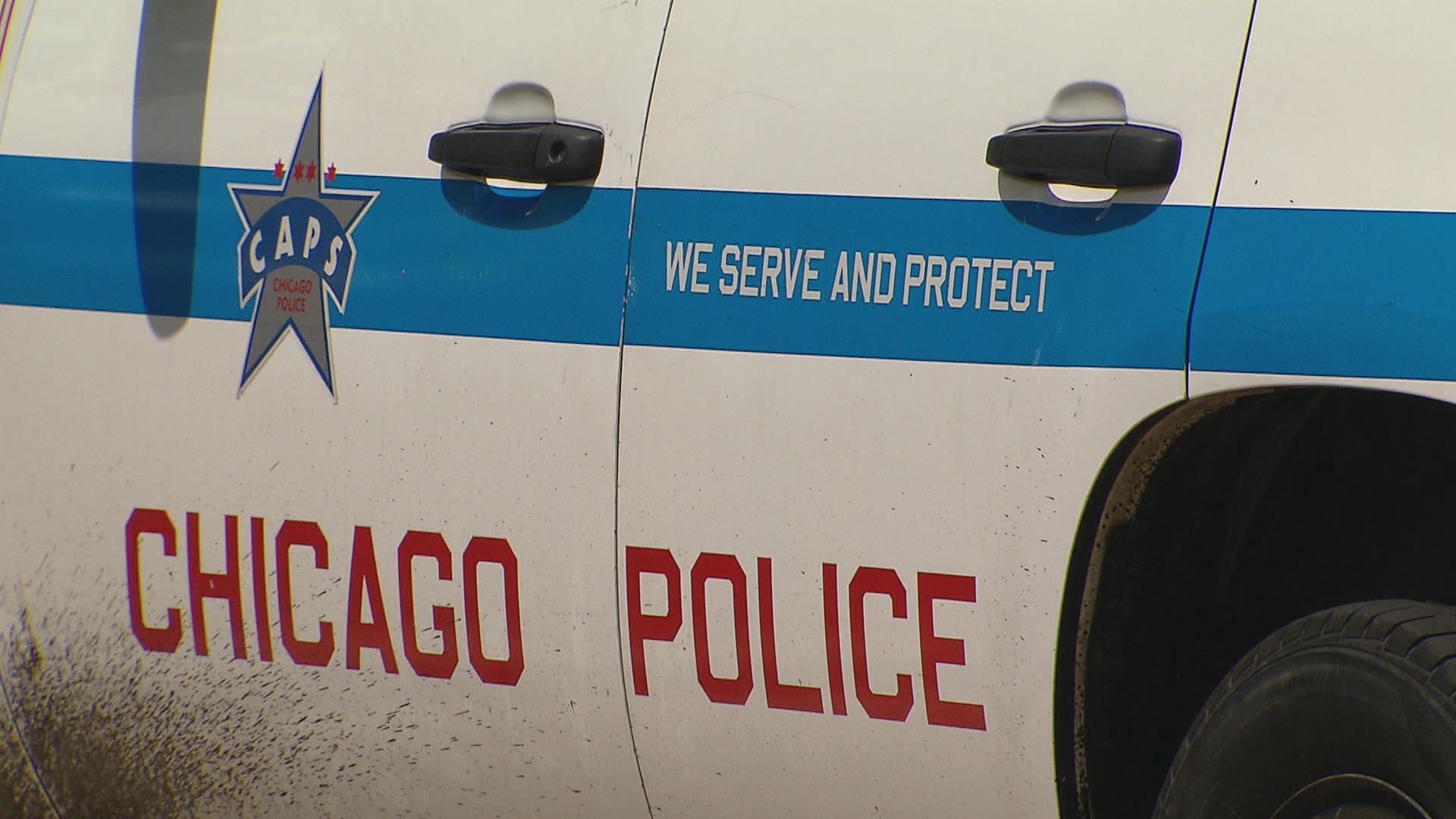 Chicago Cops React to Dallas Shootings
July 11: Dallas Police Chief David Brown had some stern words for lawmakers Monday. We talk with two former Chicago cops about last week's deadly mass shooting.
---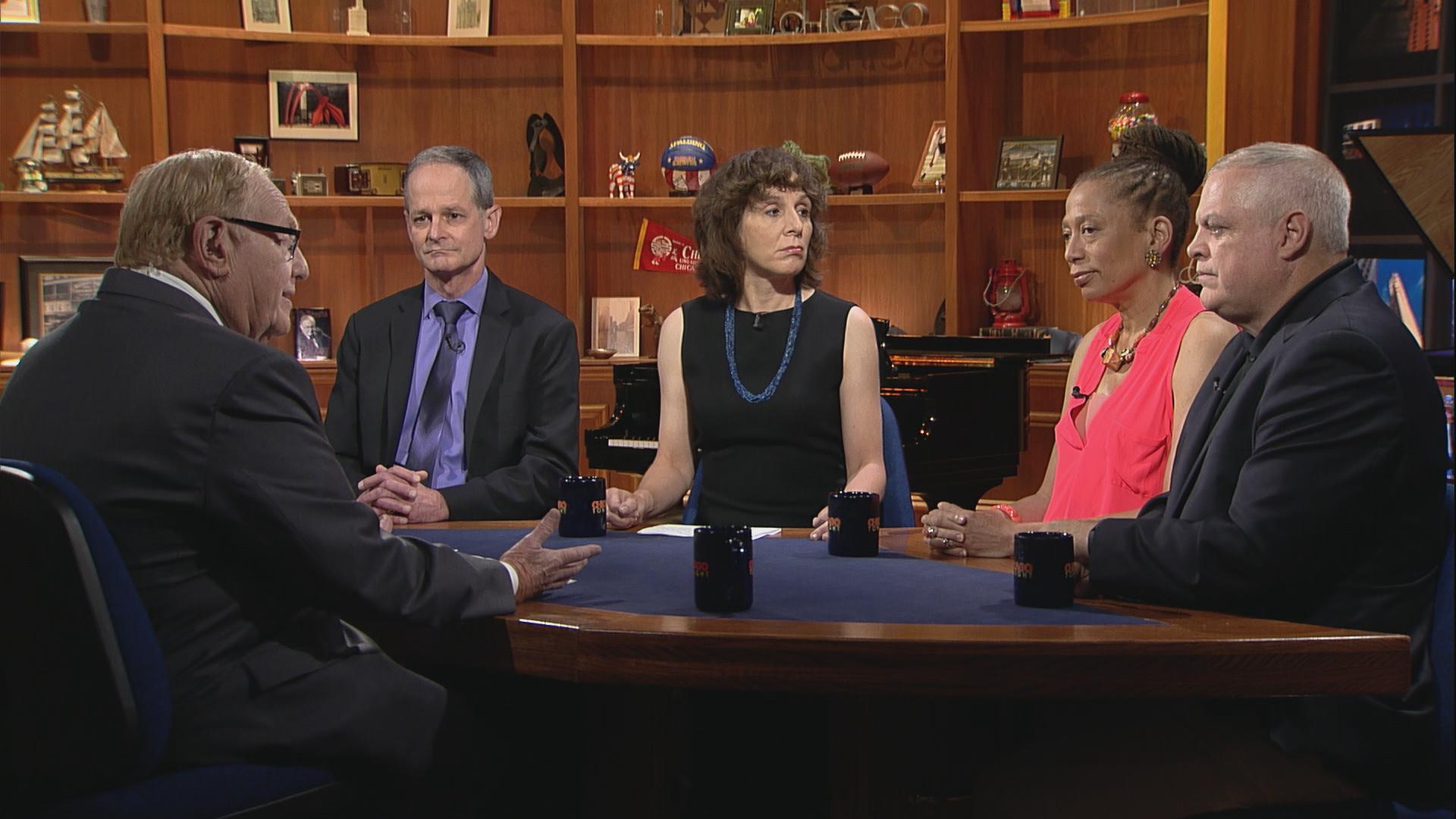 The Week in Review: Deadly Shootings in Dallas
July 8: Five police officers are gunned down at a Dallas protest. In Chicago, debates over police oversight continue. Joel Weisman and guests discuss these stories and more.
---