More blowback for the Transportation Security Administration after the recent long lines at security checkpoints: Some Chicago aldermen are calling for the privatization of security screening at O'Hare and Midway. This, as the TSA vows reinforcements to tamp down the long wait times.
Ald. Ed Burke (14th Ward) says he wants to boot the TSA out of O'Hare and Midway altogether, joining in the frustration of thousands of passengers in recent days.
An ordinance he sponsored with a few other aldermen would call for Chicago to apply for the TSA's Screening Partnership Program, in which a private security company could come in and either augment or replace the TSA screeners entirely.
The program is in place at more than 20 other airports, including Los Angeles and San Francisco, but a transportation expert we spoke to says it takes years to put in place and there's no evidence yet that security lines move any swifter. Still, Burke says it's time for Chicago to follow those cities.
"It's working in San Francisco," Burke said. "It's working in 20 other airports around the country. What we do know is it's not working here, so maybe it's an opportunity to give private industry a chance to show whether or not they can do it right."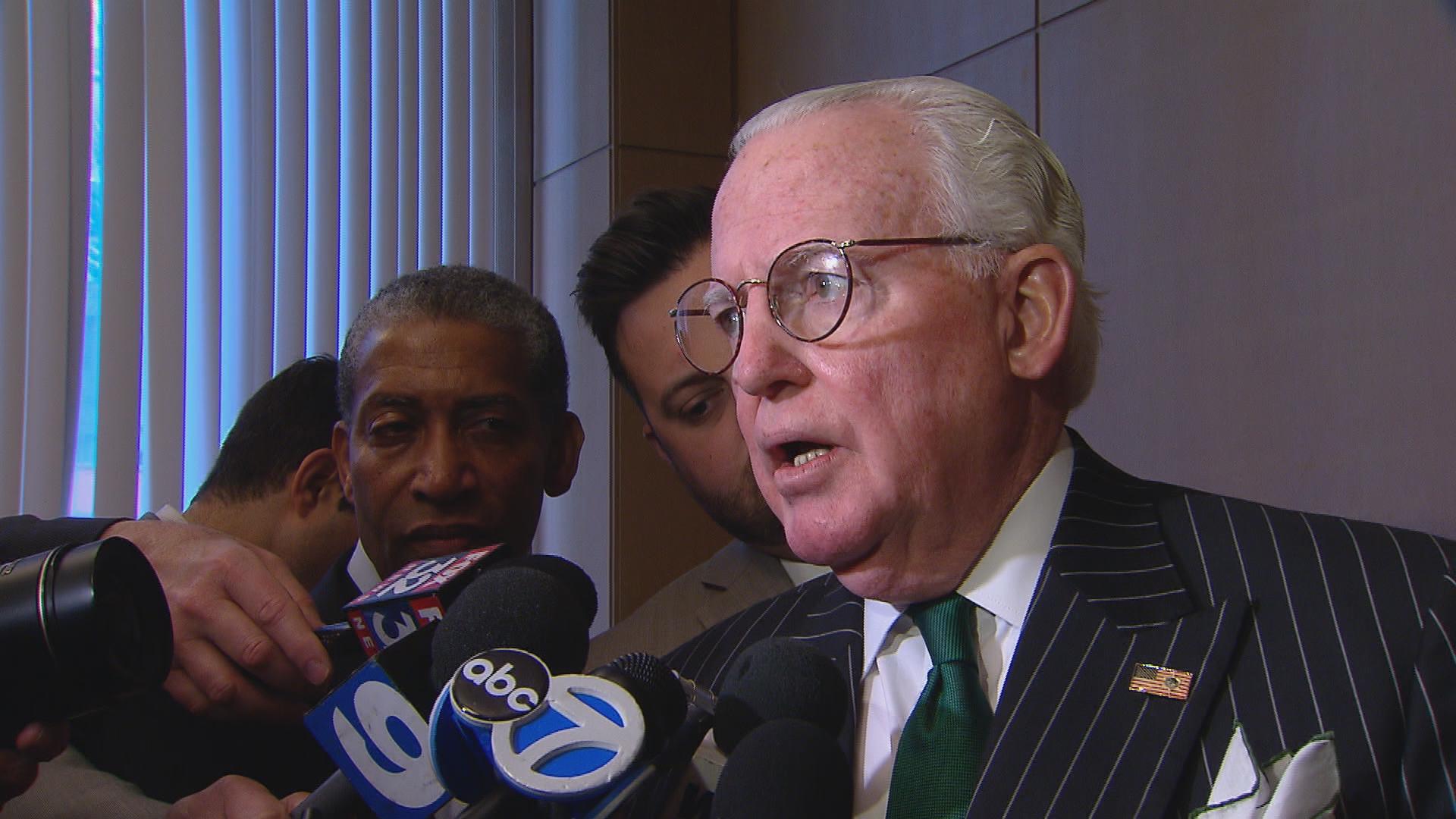 Ald. Ed Burke (14th Ward): "We're the best and the busiest air hub in the nation, and people who are flying out of Chicago, whether it's O'Hare or Midway, shouldn't be subjected to the kind of hardships that they are today, because of the ineptitude of the TSA."
For his part, Emanuel seemed receptive to the idea, although he announced yesterday that Chicago would receive 58 more TSA screeners in the coming weeks and 250 more by August.
"With New York looking at this, Atlanta looking at it, and now Chicago, this is a wake-up call to the TSA," Emanuel said. "This was a human error of tremendous magnitude and unacceptable, and the sad part about it is, it was avoidable."
Meanwhile, as we reported yesterday, Sen. Dick Durbin is pressing the airlines to get rid of the check bag fees so people stop carrying on so much luggage.
Wrigley Field Ordinance
In other council news today, Ald. Tom Tunney (44th Ward) introduced an ordinance to govern how the Cubs can utilize the plaza they are building outside of Wrigley. This deals with that triangular parcel of land just to the west of the stadium along Clark Street. The Cubs are building a tower with restaurants, offices and bars and a giant open-air plaza that will accommodate up to 6,000 people.
The Cubs and Tunney are in agreement on using the plaza throughout the year for some concerts, farmers market and an ice rink. But the Cubs want the entire plaza open during the game for anyone who wants to come in, and they want to be able to serve alcohol in it until 11 p.m. or midnight.
Tunney says this would make the plaza the world's largest beer garden. His ordinance requires that only fans with tickets to the game can get into the plaza on game day, and that the Cubs cut off booze sales in the seventh inning, like they do inside the stadium.
"They'll be plenty of places for Cubs fans to have their drinks on Cubs property," Tunney said. "This is a concern about extra capacity. We have 41,000 inside the stadium; we do not need another 4,000 to 6,000 people in the plaza."
But the Cubs say this ordinance merely protects the bar owners who serve alcohol until late at night who don't want the Cubs to dip into any of their business. The Cubs say they and Tunney had an agreement, but that they believe he "is changing his mind once again and further restricting the ability to operate a successful plaza to protect the profits of others."
The statement goes on to say:
"This third revised ordinance appears to limit the ability to host farmers markets and movies and cuts off beer and wine sales hours long before liquor licenses awarded to scores of other bars in the neighborhood. That's not a level playing field."
The Cubs have instead decided to go around City Council and apply for a patio liquor license to be able to sell alcohol throughout that plaza.
In other council news today, aldermen overwhelmingly approved the mayor's plan to allow developers to build bigger buildings than currently zoned for in dense areas in exchange for contributing to a pot of money that would go toward blighted underdeveloped neighborhoods
Two aldermen voted against it, worrying that it could become a slush fund for the mayor to do with what he pleases.
Check back for details. Follow Paris Schutz on Twitter: @paschutz
---
Sign up for our morning newsletter to get all of our stories delivered to your mailbox each weekday.
---
Related stories from 'Chicago Tonight'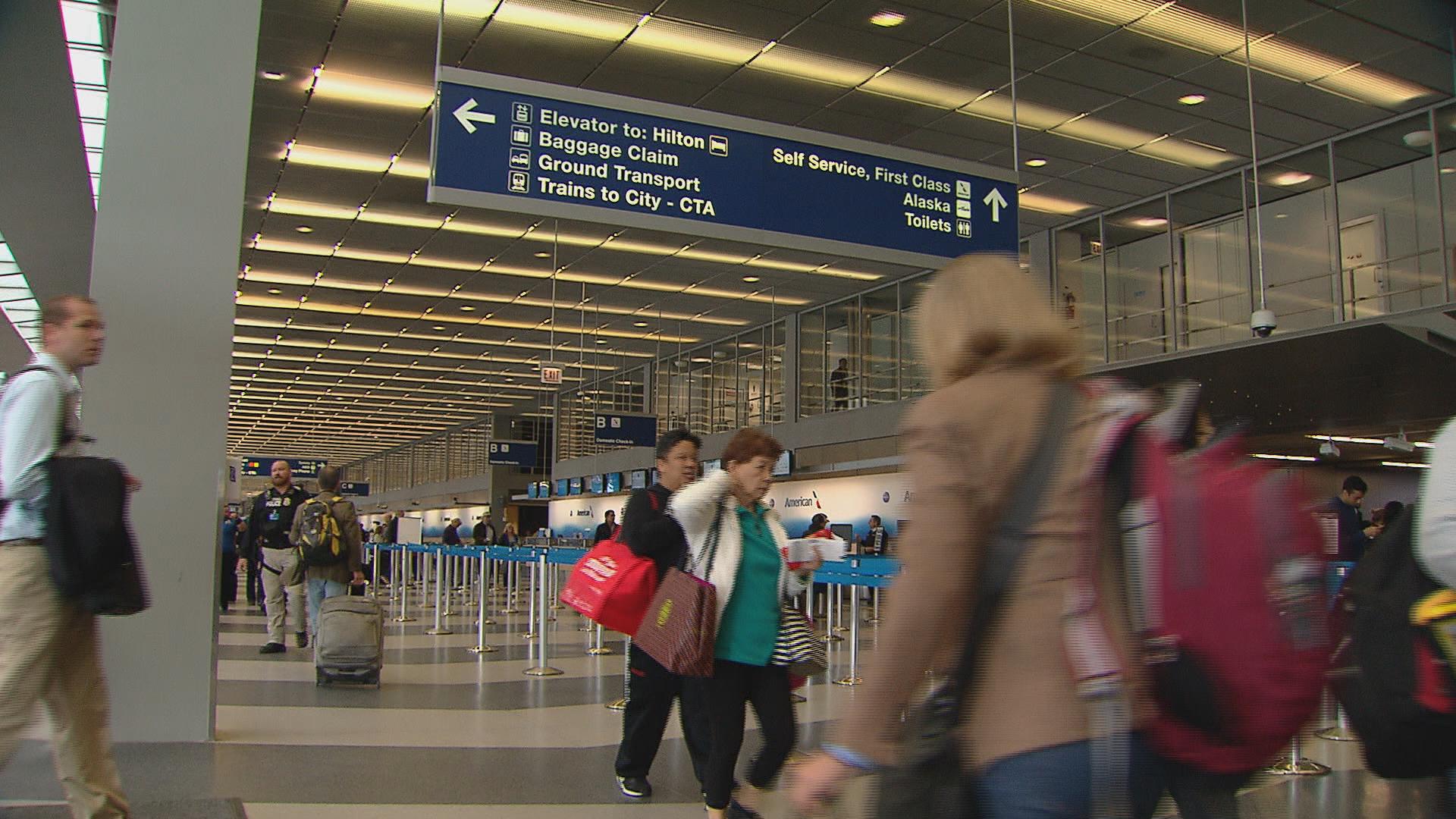 TSA to Address Long Lines at O'Hare, Midway
May 17: Public officials are blasting the Transportation Security Administration as security lines at Chicago's airports – and airports around the country – have swelled to two- and three-hour wait times. What accounts for the spike, and what happens as the summer travel season approaches?
---