Donald Trump claims to be an authority on the art of the deal. And he apparently also knows something about the art of holding real estate in Chicago.
An investigation by the Chicago Sun-Times has found that Trump's namesake tower on the Chicago River has gotten some big property tax breaks thanks to the law firm of Ald. Ed Burke (14th Ward).
Over the last six years, Burke's law firm Klafter & Burke has convinced the Cook County Board of Review to lower the assessments on the hotel and commercial space owned by Trump and his investors by almost $12 million dollars. Many of the hundreds of the residential condo owners also won reductions.
The article, titled "The Donald & the Democrat; Burke saved Trump $11.7M," states:
Burke is among an elite group of current and former Chicago politicians working for law firms that specialize in helping property owners navigate Cook County's arcane property-tax system. These clout-heavy lawyers try to persuade other elected officials — the Cook County assessor, the Cook County Board of Review's commissioners and judges — to lower the estimated values of buildings and other real estate.
When they succeed, that means lower property taxes for their clients — and higher bills for other property owners to make up the difference. The attorneys generally work for a percentage of the savings.
Tim Novak and Chris Fusco, the two investigative reporters from the Chicago Sun-Times that broke the story, joined host Eddie Arruza to discuss the story. Tom Shaer, Deputy Assessor for Communications and spokesman for Cook County Assessor Joseph Berrios, also joined the conversation.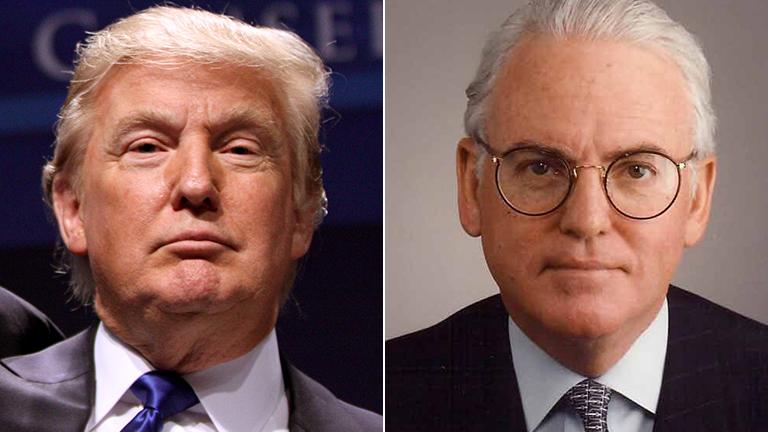 Donald Trump (Gage Skidmore / Flickr) and Ald. Ed Burke
Tim Novak and Chris Fusco on what prompted the investigation and what it means
"This is a business that the alderman has engaged in for decades. He's one of many politically connected lawyers in town," Novak said. "They all make their living on doing property tax appeals. It's a system of political insiders who are winning large tax breaks for their connected clients, their powerful clients. And I had never looked at the Trump building before."
"Obviously there's a political component here. We've got one of the city's top democrats helping the guy who's running as the republican candidate for president. It shows you that maybe politics isn't as much democrat and republican as it is green," Fusco said.
Tom Shaer on Burke's involvement
"The flawed premise that I've heard said twice here tonight, let alone elsewhere, is that this is all thanks to Ed Burke. Alderman Burke doesn't make the evaluations," Shaer said. "He can make the case for his clients as does any attorney. The assessor's office has one job, and that is to fairly and equitably assess property based on market values."
"So when I hear that this is thanks to Ed Burke, no. It's done in the light of day, it's done on the public record," Shaer said.
Chris Fusco on transparency in the assessor's office
"It's not like there's a public meeting or public hearing where the assessor comes in and we slam the gavel and there's minutes about how these things were arrived at," Fusco said. "This whole idea that this is all transparent and in the light of day – and the assessor's office is terrific about getting us documents and evaluations and all those things – but how these things are arrived at, there's still kind of an air of mystery." 
---
More stories about Ed Burke from "Chicago Tonight"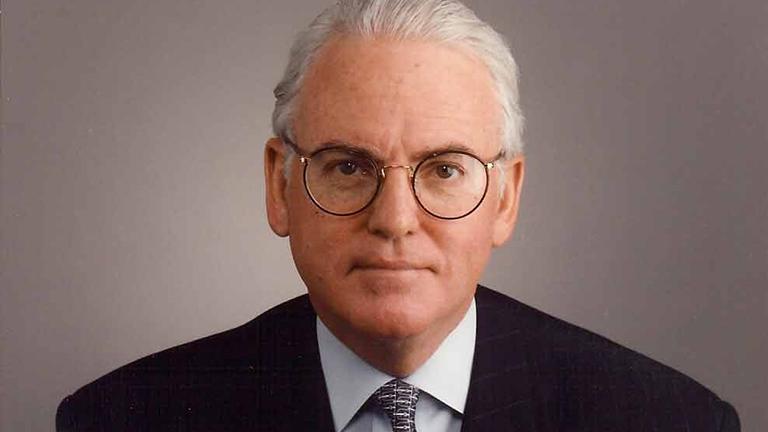 Ald. Ed Burke's Workers' Compensation Program Under Increased Scrutiny
Feb. 25: Should powerful Ald. Ed Burke (14th Ward) be able to run the city's $100 million workers' compensation program? A pair of whistle-blowers say no and want an investigation into alleged patronage abuses. Paris Schutz has the story.
---