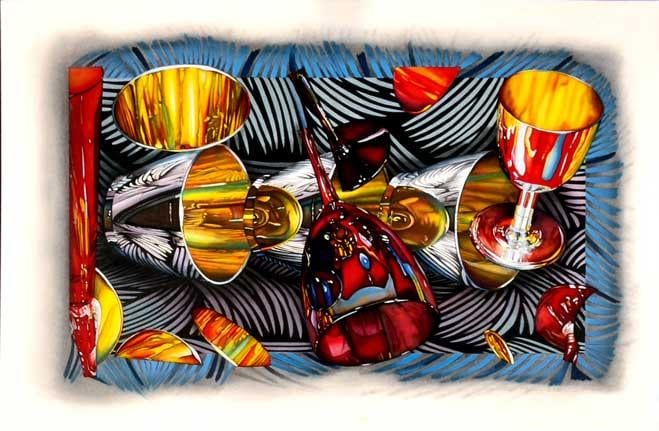 Jeanette Pasin Sloan, Side Light. (Courtesy Jeanette Pasin Sloan)
Jeanette Pasin Sloan visits her hometown of Chicago this weekend for a rare solo exhibition, "Life Reflected" at the Ed Paschke Art Center in Jefferson Park.
The Paschke Art Center is a natural fit for Sloan's work – she was a friend and colleague of Paschke, and a poster of her work hung in Paschke's studio, which has been painstakingly recreated at the center.
Sloan's photo-realistic works display technical prowess, often capturing stainless steel objects against wild patterns. The ultra-realism of the paintings and drawings becomes almost abstract as the images distort the line between order and chaos. Said Sloan, "I've always thought my best work was right on the edge of disorder."
Sloan is now based in Santa Fe, New Mexico, but she began exhibiting at Chicago galleries in the 1970s and has a long association with Landfall Press, the one-time Chicago-based institution that also migrated to Santa Fe. She earned an MFA in graphic arts from the University of Chicago.
The artist will host a free preview of the exhibition this Sunday from 3-5 p.m. "Life Reflected" continues through June 13 at the Ed Paschke Art Center, 5415 West Higgins Ave.
Jeanette Pasin Sloan also has a concurrent solo exhibition at the Brauer Museum of Art in Valparaiso, Indiana.
Stay tuned for more about Sloan in the coming weeks on "Chicago Tonight."
---
Related stories from "Chicago Tonight"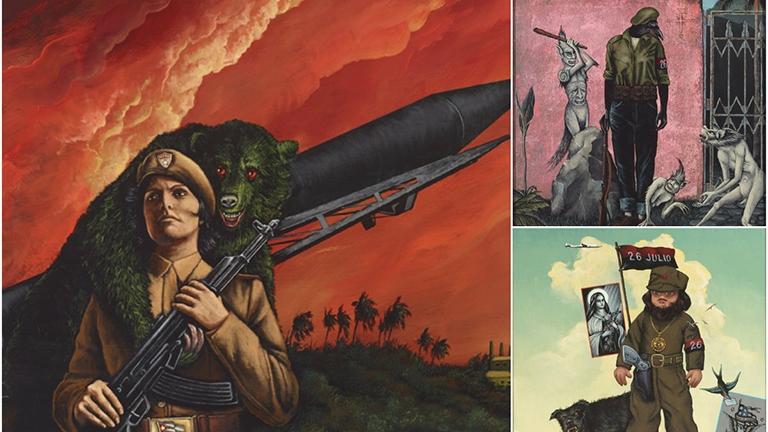 Chicagoan's Memories of Cuban Revolution Reflected in Art
April 26: Tattoo artist-turned-painter George Klauba was briefly onshore in Cuba while the revolution was underway. For years now, he has focused his artistic energy on remembering a moment in history and putting his dreamlike impressions on canvas.
---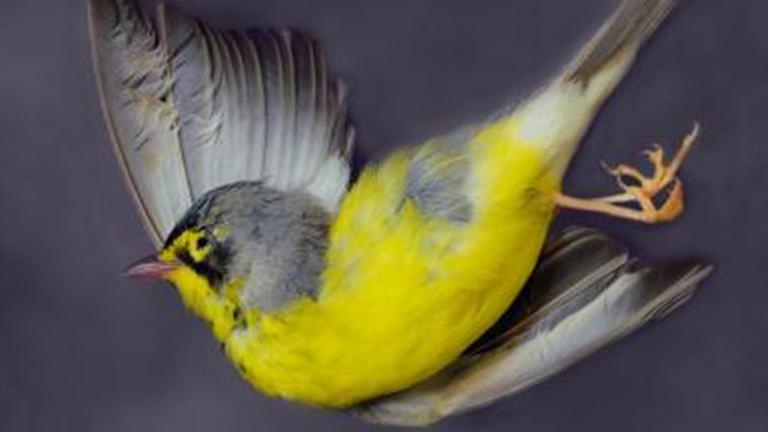 Photographer Art Fox Shares 'Broken Journey' of Migratory Birds
April 25: The long voyage of some migratory birds ends in Chicago. How photographer Art Fox is raising awareness of what's called "window kill" at the Peggy Notebaert Nature Museum.
---