Next week, the famed James Beard Awards will return to Chicago for the second year in a row to honor the culinary industry's best work.
This year, the awards show will pay tribute to the role of cuisine on television.
We get a taste of what guests will enjoy at Monday night's reception.
TRANSCRIPT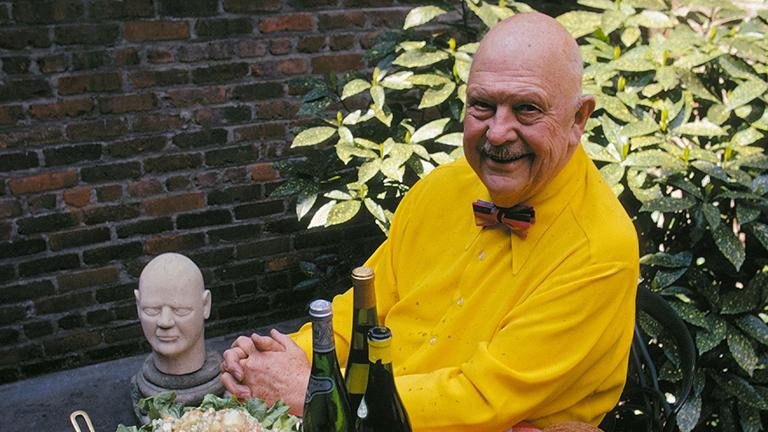 James Beard (Dan Wynn)
Brandis Friedman: What fan can forget the eerie theme music of "The X-Files?"
Ryan Pfeiffer, chef: "The X-Files" holds a very close place in my heart. I mean, I've been watching it since I was a kid. Fox Mulder is an inspiration even though he's a false character, obviously. But his mentality, and the way that every single episode, he's trying to convince Scully that aliens exist.
Friedman: The hit Fox television show's main character, Fox Mulder, is chef Ryan Pfeiffer's inspiration for this year's James Beard Awards Gala.
Pfeiffer: He always has the mentality, 'Don't always trust what you see.' When messing around with this tamagoyaki recipe, it looks like an egg, it looks like an omelet. But what people don't know is it's riddled with all of this sweet scallop flavor. It's really airy and it's really delicious.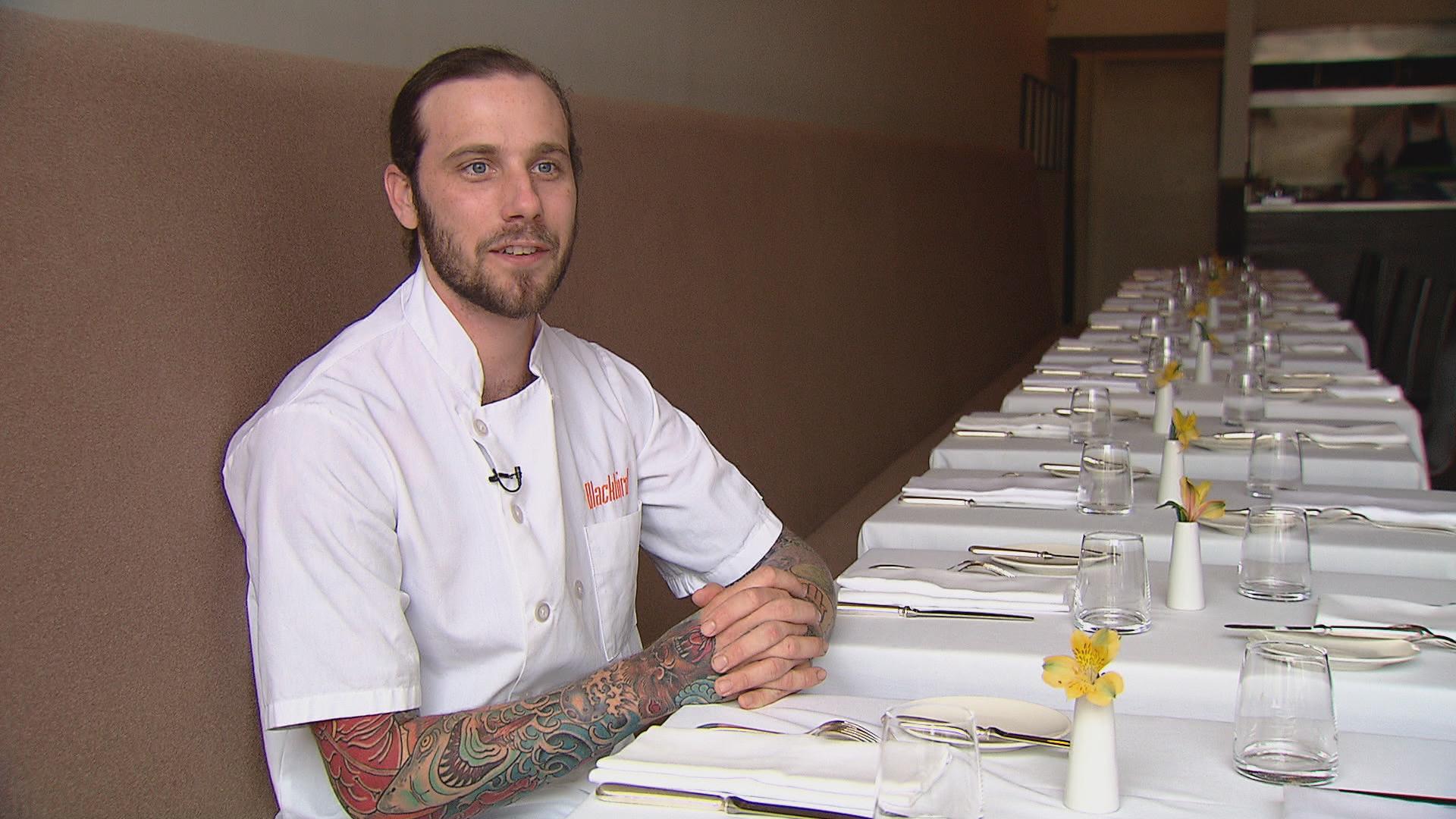 Chef Ryan Pfieffer
Friedman: Pfeiffer, Chef de Cuisine at the James Beard Award-winning restaurant Blackbird in the West Loop, says he's making tamagoyaki, a sort of Japanese omelet.
Pfeiffer: But we do a little bit of a twist on it, where we emulsify it with scallop, so it's more of a seafood mousseline. It gets artichokes, ramps prepared in different ways and dried duck.
Friedman: The purpose of this "TV dinner" is to pay homage to the relationship between television and food, and the rise of the celebrity chef: James Beard himself, having been the first even before the great Julia Child. In Beard's time, television was a new technology, and few archives exist of those early days.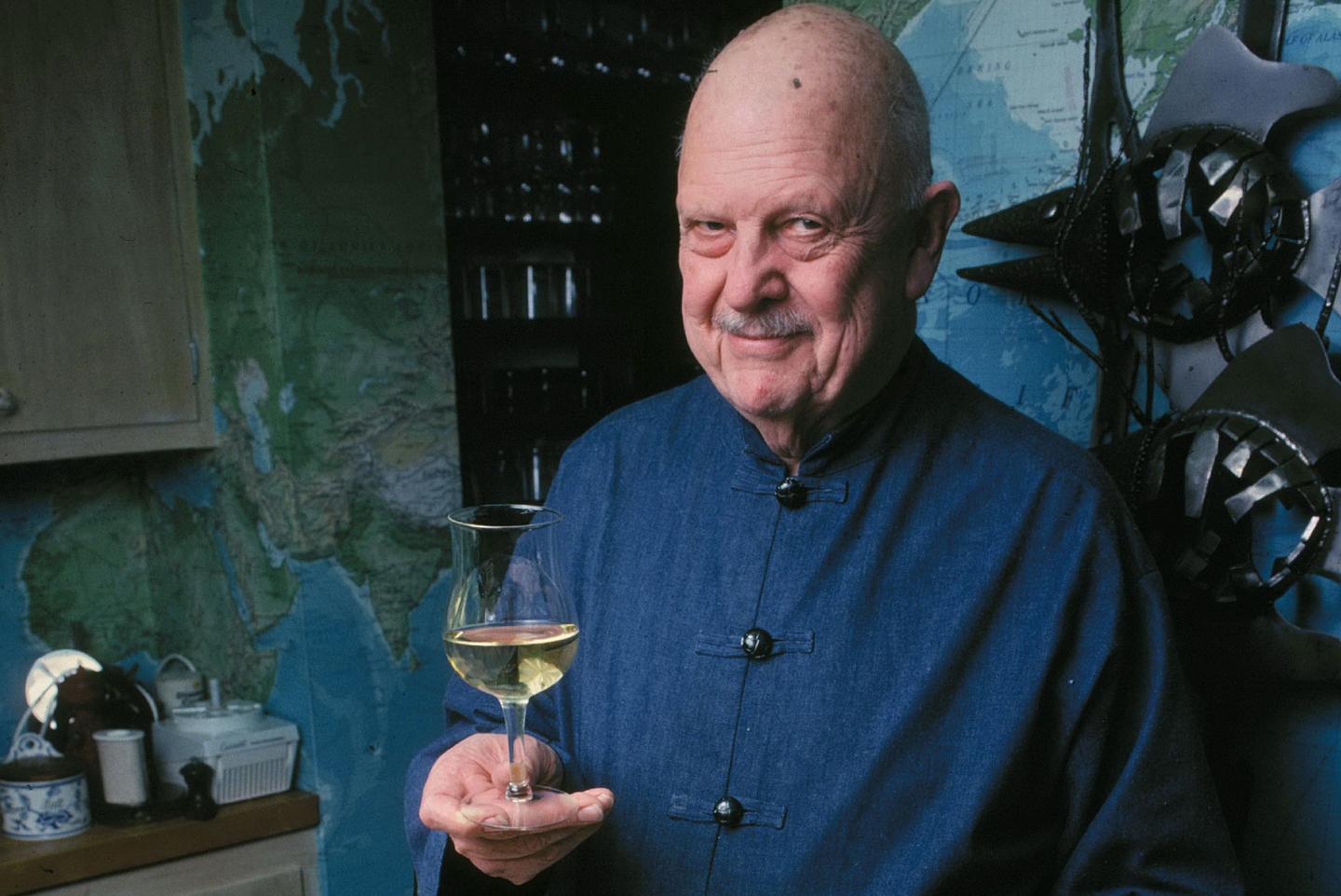 James Beard (Dan Wynn)
Friedman: Fast-forward to today, and the medium has given dozens of chefs the chance to make their names. And the Windy City is home to several of them, from Rick Bayless to Graham Elliott to Stephanie Izard, just to name a few. Most industry types spend more time in the kitchen than in front of the television, but still, Chef Pfeiffer knows the value of the tube.
Pfeiffer: From what I can tell, it's gotten a lot of recognition to our industry. Everybody thinks about food in a different way now because it's all over the TV. Everybody gets excited about it, people are cooking at home, people are going out to restaurants they wouldn't normally have gone out to or heard of.
Friedman: Thanks to the television for opening a window into the kitchen.
The James Beard Awards are at 6 p..m. on Monday, May 2 at the Lyric Opera. For tickets and more information, go here. Chef Ryan Pfieffer's restaurant, Blackbird, is open 11:30 a.m.-2 p.m. Monday through Friday for lunch, 5-10 p.m. Sunday through Thursday for dinner, and 5-11 p.m. Friday and Saturday for dinner. 
---
Related stories from "Chicago Tonight"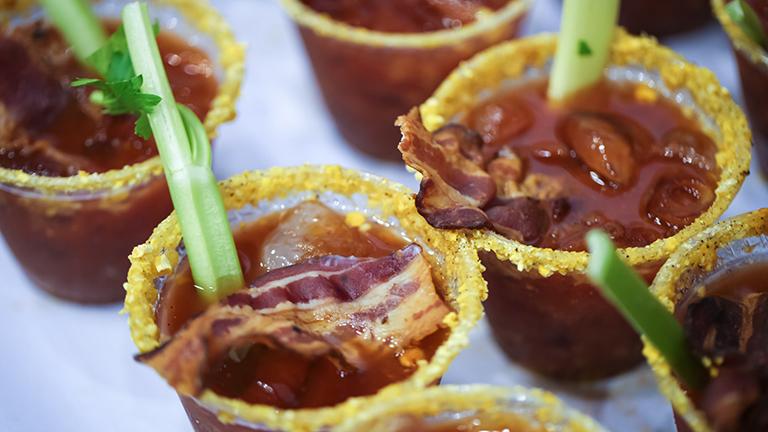 The 'Burning Man of Bacon' Returns to Chicago
April 28: Baconfest Chicago is back for its eighth year with plenty of bacon-inspired dishes, and it's grown into a large event with a charitable twist since its quirky beginnings.
---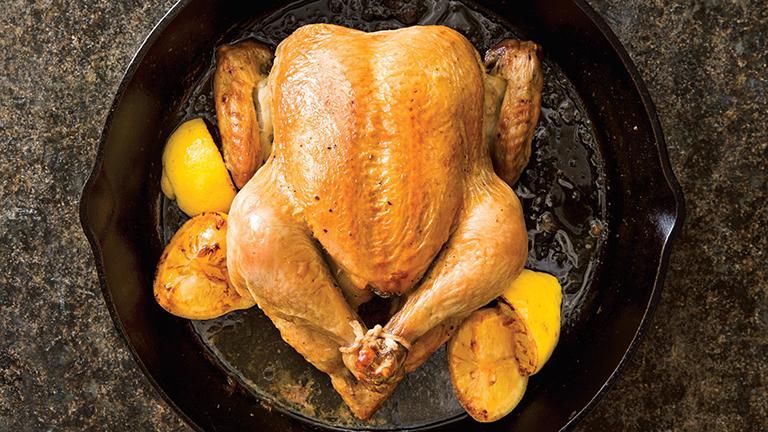 Cast Iron Cooking Tips from Lisa McManus of America's Test Kitchen
March 22: You may know her as the official gadget guru for America's Test Kitchen here on PBS. Lisa McManus is also the executive tasting and testing editor at Cook's Illustrated and Cook's Country magazines. She joins us to discuss "Cook It in Cast Iron: Kitchen-Tested Recipes for the One Pan That Does It All."
---