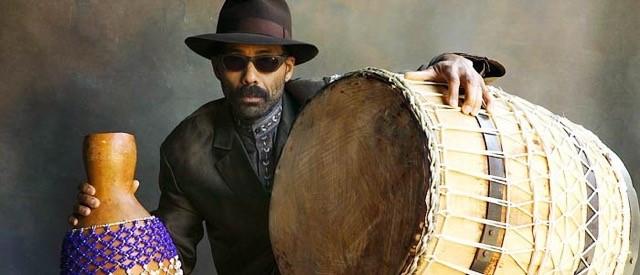 Kahil El'Zabar performs with his Quartet on Friday, April 29 at The Promontory in Hyde Park.
Internationally renowned composer and percussionist Kahil El'Zabar, who has played alongside Dizzy Gillespie, Stevie Wonder and Paul Simon, joins Roberto Quinones of the Chicago Academy of Music and others in a dialogue about access and inclusion among modern composers of color.
The event takes place Thursday afternoon from 3 to 4:30 p.m. at the DuSable Museum of African American History, 740 E. 56 Place in Chicago.
The conversation will address topics on compositional matters and aesthetics within the black musical experience and beyond. Other participants include composer Jeffrey Mumford, composer Augusta Read Thomas and Stephen Burns of Chicago's Fulcrum Point New Music Project. Saudia Davis leads the discussion.
The free event is co-presented by the DuSable Museum and Fulcrum Point, a local leader in musical diversity.
On Friday evening, Fulcrum Point performs the multimedia concert "Proclamation! The Black Composer Speaks" at the Promontory, 5311 S. Lake Park Ave.
"Proclamation!" is a celebration of music by African-American artists composing in styles that range from neoclassical to free improvisation. The event begins at 7:30 p.m.
The Fulcrum Point concert is a collaboration with Kahil El'Zabar and his Quartet, including saxophone powerhouse Dennis Winslett.
The program also features piano virtuoso Alvin Singleton and violinist Jessie Montgomery. Tickets cost $15-$35.
---
Related stories from "Chicago Tonight"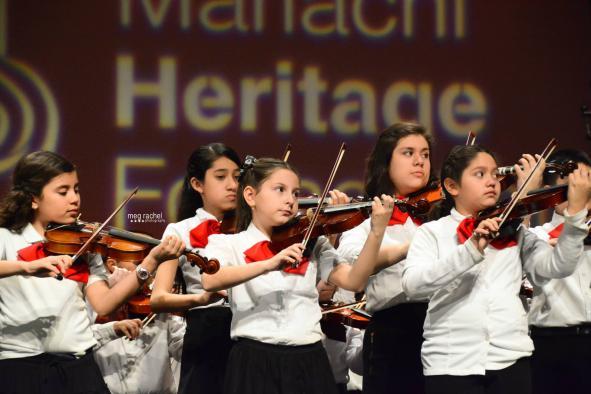 CPS Students Learn, Perform Mariachi Music
March 31: It's the kind of story that might make you ask, Why didn't they teach music like that when I was in school? Moving to a mariachi beat, a talented group of students on the Southwest Side are learning about music by making it.
---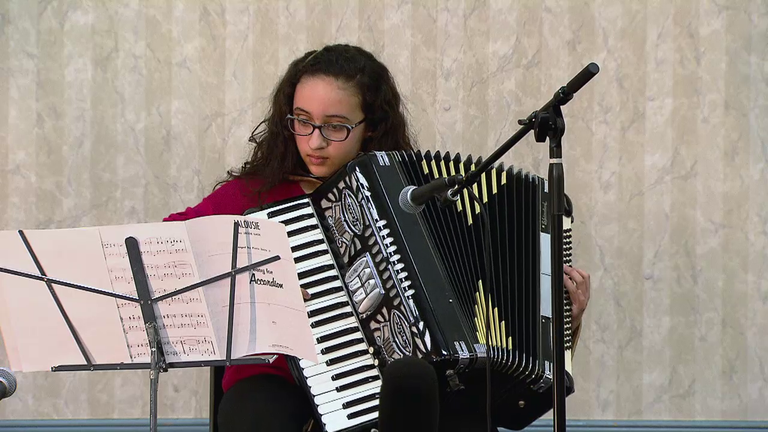 Chicago Accordion Club Plays to Keep the Music Alive
Feb. 1: There was a time in Chicago when the accordion was everywhere—and not just for polkas. These days, the accordion is not the powerhouse that it used to be, but there is at least one place where the instrument is still going strong. 
---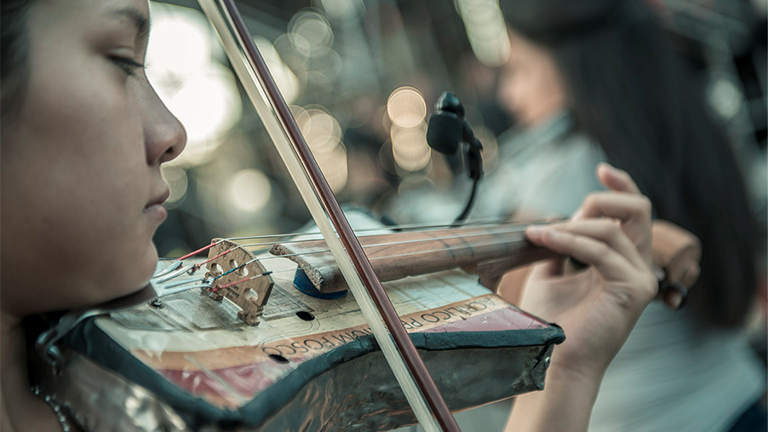 Orchestra of Recycled Instruments Brings Miraculous Music to Chicago
Nov. 19, 2015: Triumphing over trash, the Orquesta de Instrumentos Reciclados de Cateura emerged from a landfill slum in Paraguay to perform in concert halls around the world. 
---