There was a time in Chicago when the accordion was everywhere—and not just for polkas.
These days, the accordion is not the powerhouse that it used to be, but there is at least one place where the instrument is still going strong: The Chicago Accordion Club. Jay Shefsky went to check it out.
TRANSCRIPT
Jay Shefsky: On the third Monday of every month, accordions are king at the American Legion post in Elmhurst.
It was just 2 degrees out the night we visited, but accordion players and fans from all over the region made the trip.
The Chicago Accordion Club has been around since 1988—started by professional accordion players.
John Simkus: This was kind of the cream of the crop for the Chicago area. 
But when they would meet, nobody wanted to play. They all got there, and they sat down and they had their instruments, and they were just shy to play amongst themselves.
JS: These days, accordion music greets you from the time you arrive. Tonight's mingling music is provided by Chicago tuck-pointer Bogie Pokrzywnicki.
Bogie is Polish but he's the first to point out that the instrument is not only for polkas.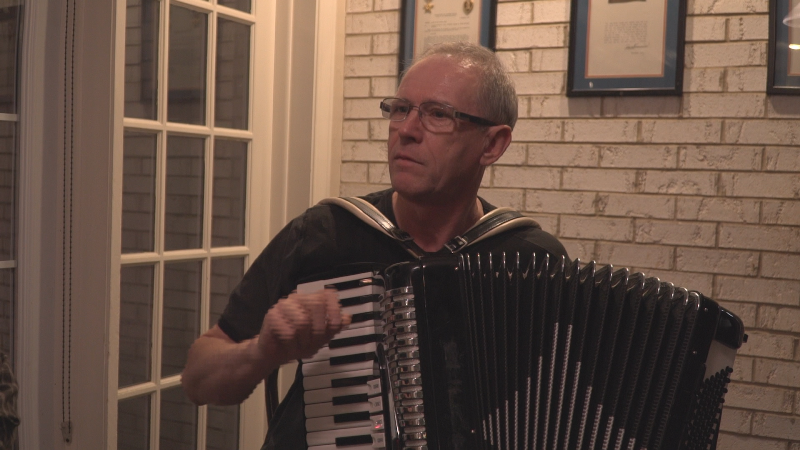 Bogie Pokrzywnicki Bogie Pokrzywnicki: Accordions are really cool for jazz, for classical, for polka, for anything. Many people don't realize. Everybody sees me with an accordion and they say, "Oh!  Play polka!"
JS: Every meeting of the Chicago Accordion Club begins with a real meeting. And every treasurer's report includes a joke—cleaner than usual I'm told, for the camera.
When the meeting and the "warm-up act" have finished, the program begins. Tonight it's the annual open mic.
Rolf (MC):  We often bring in top-named talent from all over the world. We've had people from France, Italy, Germany, Norway and Sweden and all over the U.S. But we want to give our local talent the chance to play a little bit also.
JS: First up, Daniel Navarro, who's here for the first time tonight. His grandfather played and taught accordion in Guatemala.
Daniel's playing a popular French song from 1950.
Mark Peters used to play the French horn, but took up the accordion so he can sing, too.
Gina Landes also came to sing, accompanied by longtime member Ken Rogner.
Sam Prainito's been a member for years but this is the first time he's climbed the stage. His late wife Elise, he says, loved this song.
The purpose of the Chicago Accordion Club, they all say, aside from a fun evening of music, is to keep the accordion alive.
As a result, the next two performers seem to be the highlight of the evening.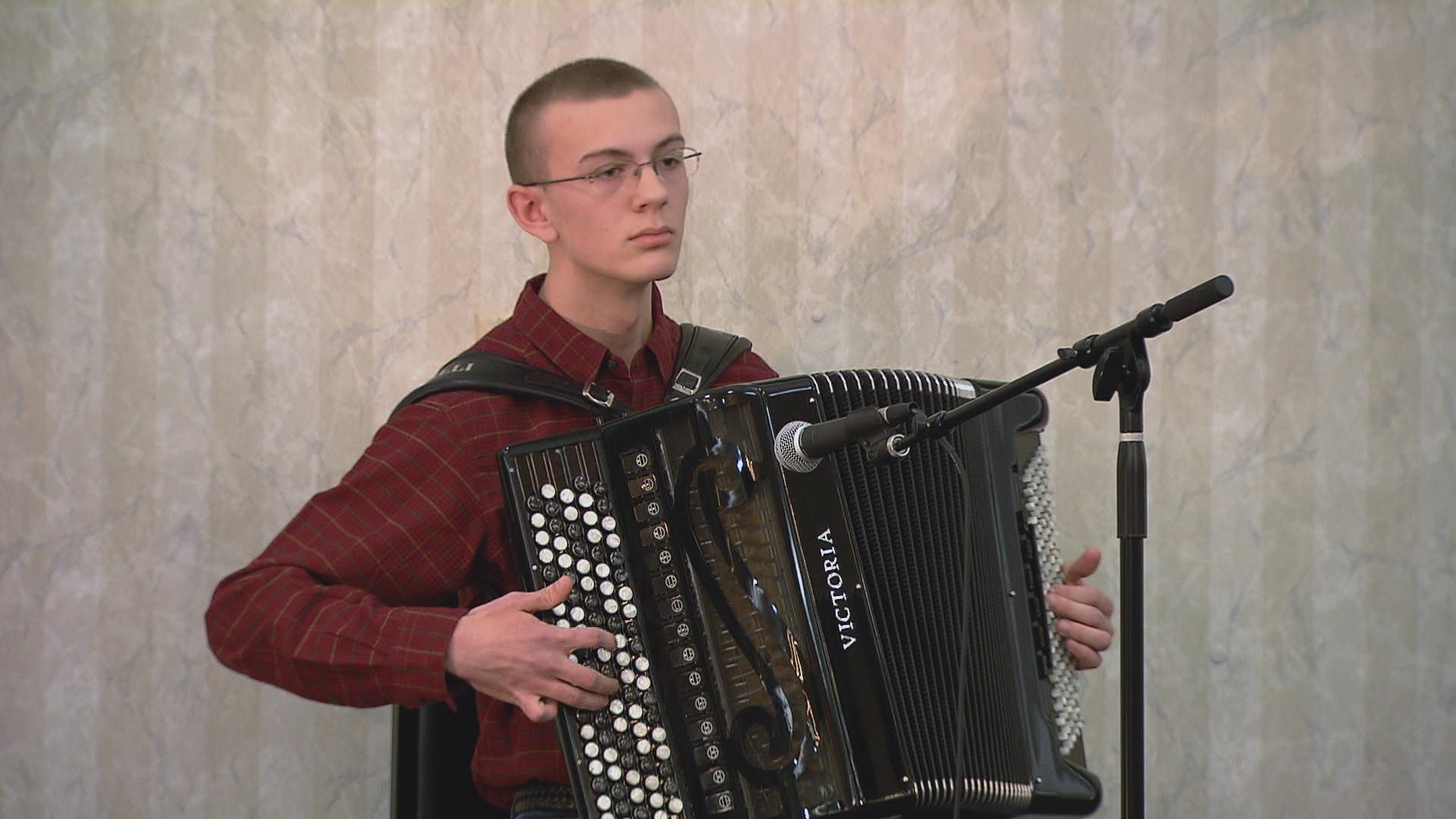 Dan Hartnett Dan Hartnett is 18. He's been playing for seven years and drives 200 miles every Saturday for lessons with a renowned accordionist in Wisconsin, Stas Venglevski.
Dan Hartnett: A lot of kids are playing guitar, drums, all that. But accordion, I really settled on, I loved the instrument, loved the reeds.
You press different registers and you open different sets of reeds from the low reeds, which are good for jazz, up to the middle and the highs, which are good for tango and classical. It's very versatile.
JS:  When 11-year-old Valeria Cancino first saw the accordion somehow she knew immediately that it was her instrument. And she loves to play tangos.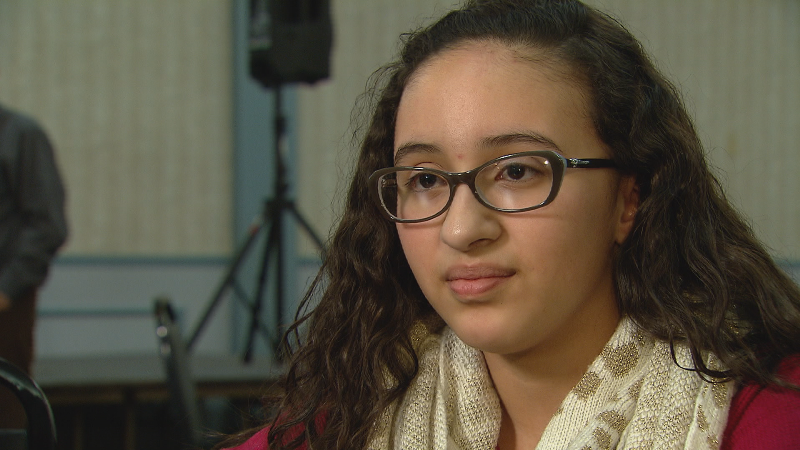 Valeria Cancino Valeria Cancino: Polkas I can't really play because I don't get that type of feeling. But when I play tangos, I can feel it.
JS: For this group of—let's be frank—mostly older accordion lovers, seeing Valeria and Dan onstage means there is hope for their beloved instrument.
John Simkus: It's like Christmas! It's like, "Can I really believe this?" But it's true there are young people who have taken interest in the instrument and it's a real uplift to me.
JS: John Simkus has been a club member almost since the beginning. He's one of the top accordionists in Chicago and has agreed to play a few songs to end the program.
John first picked up the accordion when he was 6 years old.
You've been playing a long time.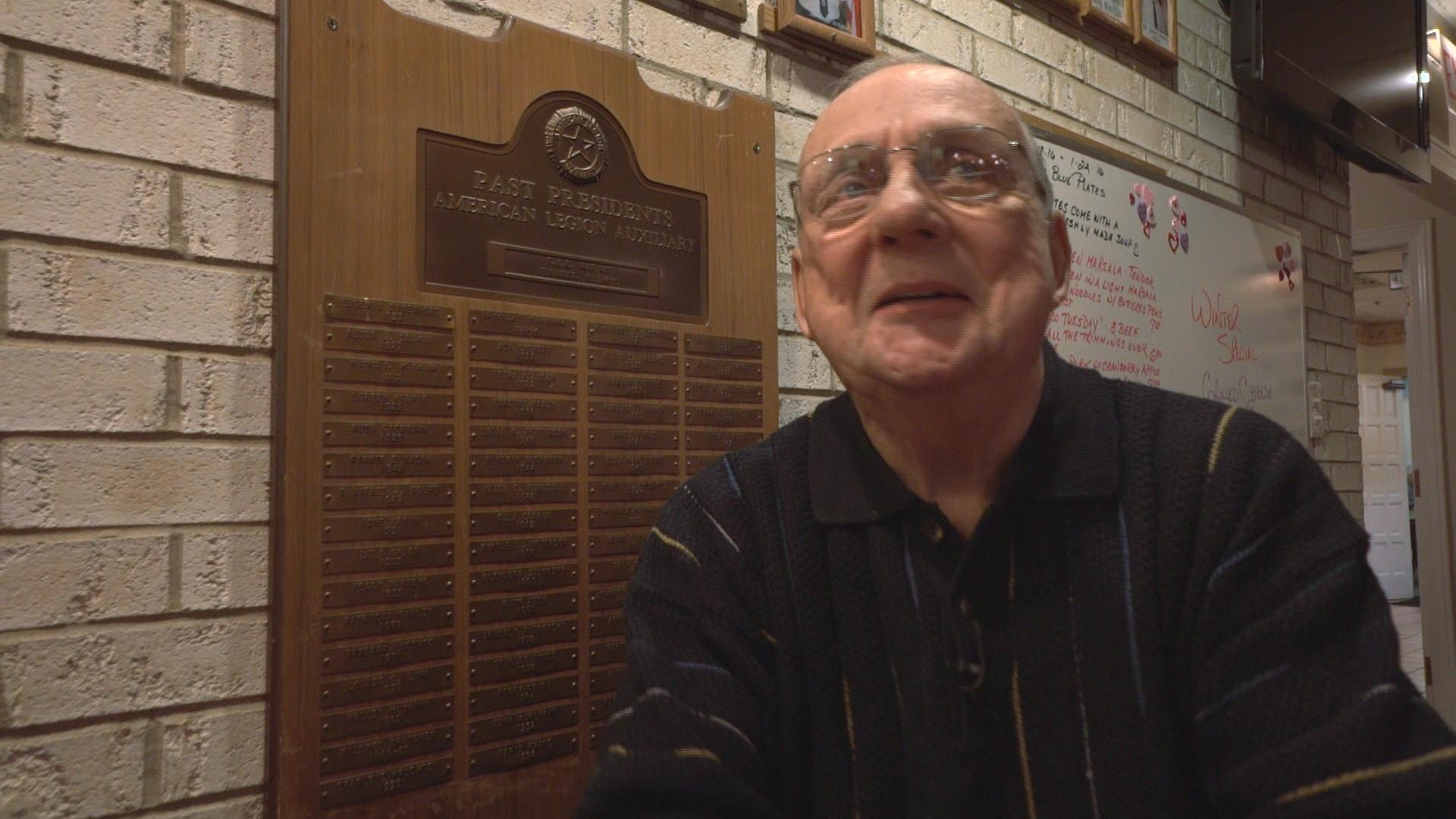 John Simkus John Simkus: Don't tell the people that! 
JS: When John started playing professionally in the '50s, he says the accordion seemed to be everywhere—at every party, bar, wedding and funeral.
It was portable and self-contained.
John Simkus: An accordion is a complete instrument. You've got the melody on the keyboard on the right-hand side. On the left-hand side, you've got buttons there to simulate a bass and a guitar. So you've got an instrument that can play by itself and still sound where it's complete and that.
JS: John says what killed the accordion was rock 'n' roll.
John Simkus: Suddenly the accordion was looked at as a square, or nerd instrument, or something like that because people didn't realize the full potential of the accordion.
JS: At the Chicago Accordion Club, there is only one thing that can stop the performance ... and that's pizza.
And even over pizza, the music continues. This time provided by Ed Smolen, who's a contractor, Polish radio host and owner of a few accordions.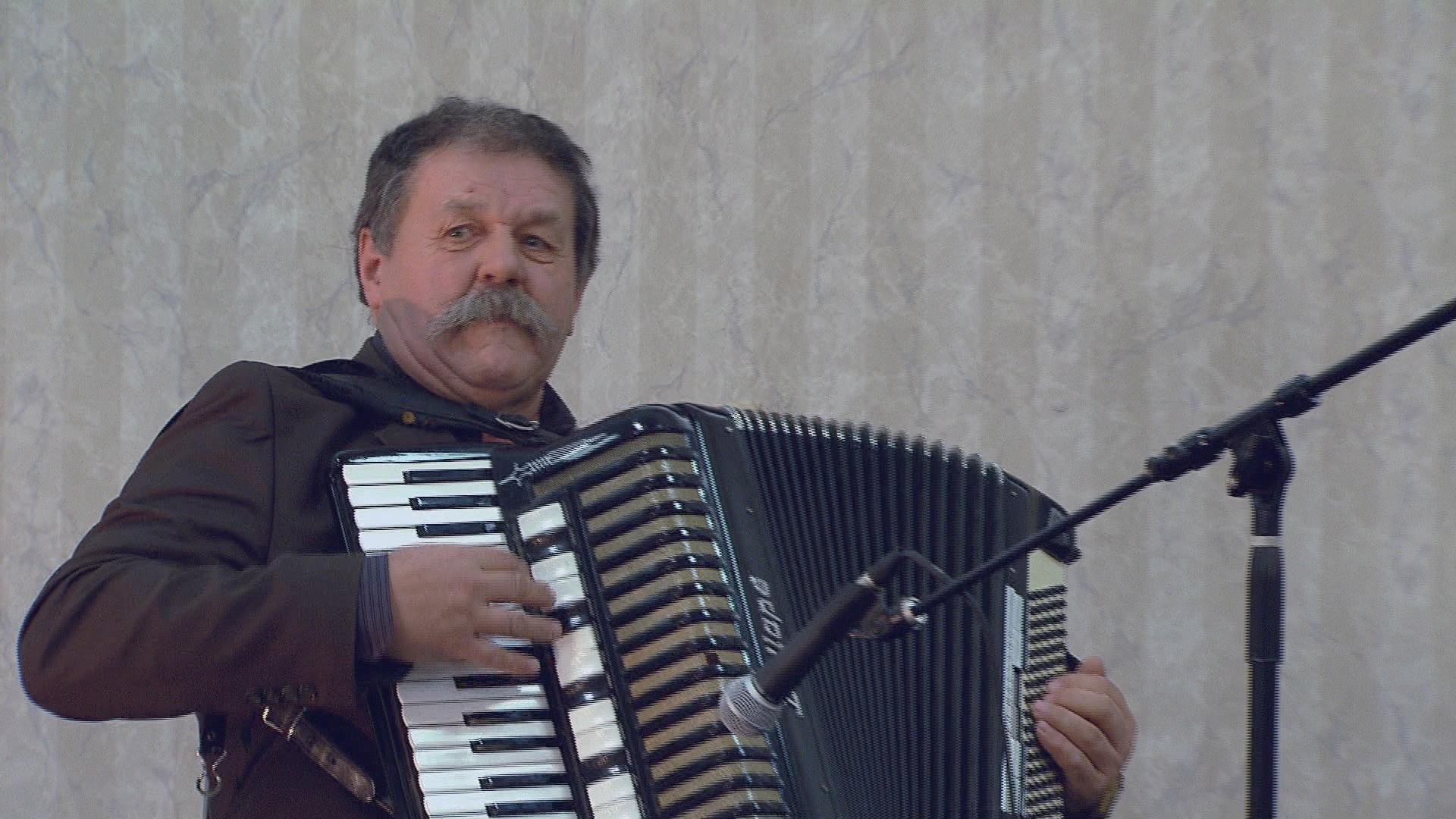 Ed Smolen Ed Smolen: I have approximately 80 accordions. 
JS:  What?!
ES: 80.
JS: You've got 80 accordions?!?
ES: Most of them are in good condition you know. 
JS: So the next time you want a taste of the accordion, as played by the newcomers or the old pros, make your way to the American Legion post in Elmhurst.
For "Chicago Tonight," this is Jay Shefsky.
The next meeting of the Chicago Accordion Club will be Monday Feb. 15. Bruno Muras will perform. Learn more about the Chicago Accordion Club by visiting the group's website.
---
Related stories: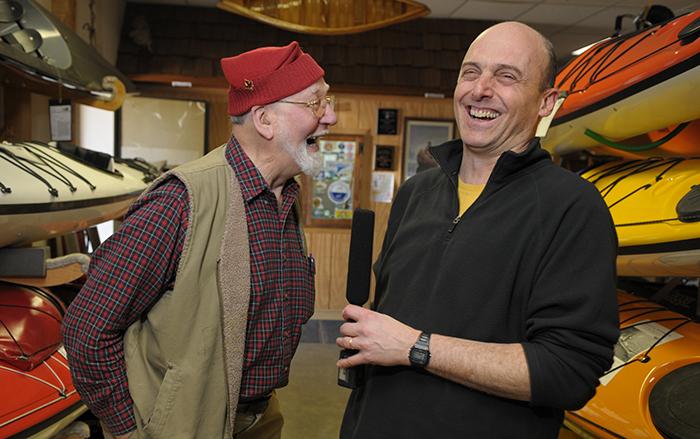 Find more of Jay's stories about Chicago people and places right here.
---