It could be said that the work of Chicago architect Benjamin Marshall has been hiding in plain sight for a century.
Many of the opulent buildings he designed – like the Drake Hotel and the South Shore Cultural Center – are still considered Chicago treasures today. And his keen business savvy transformed the unadorned beachfront of East Lake Shore Drive and Edgewater into elegant enclaves.
A new book reveals Marshall as an architect whose work helped refine and modernize young Chicago. It's called, appropriately enough, "Benjamin H. Marshall: Chicago Architect."
So why don't more Chicagoans know his name? The book's co-author John Zukowksy explained.
"I think it's because of the association of other architects with Chicago, and particularly modernist architects," he said.
Zukowsky said Marshall integrated what was at the time modern details from the 1920s into more traditional building forms.
"His sense of theatricality and making this other-worldly experience with classical details – I think that's what Marshall really wanted to bring to people," Zukowsky said.
But Zukowsky wasn't a nuts-and-bolts architect.
"When you look at his work, you look at him as kind of the great master of creating a masterpiece, creating a space not with his own hands necessarily, but directing the people that make those things," Zukowsky said.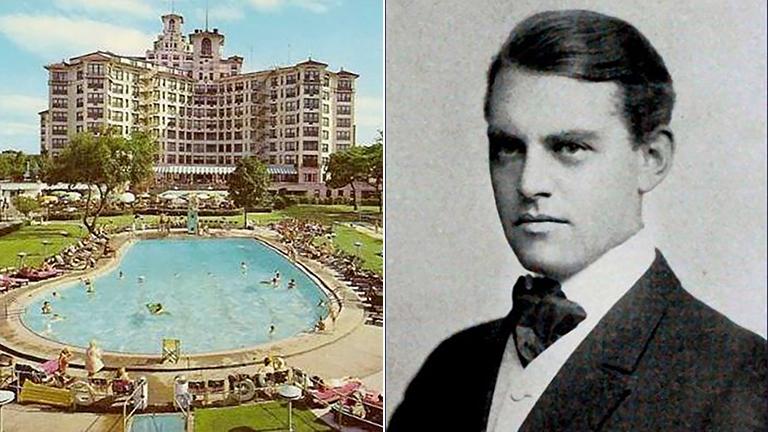 Below, an interview with Jane Lepauw of the Benjamin Marshall Society, which published the book.
What spurred the book project?
The Benjamin Marshall Society was founded by my husband, Didier, and me in 2002. We had just landed from France where I had spent 23-plus years in Paris and where I met my husband. I needed to return to Chicago and brought our children; my husband came with me about a year later. We became realtors – we had done a little bit of real estate work in Paris. And we landed this extraordinary estate on the cusp of Lake Bluff and Lake Forest, the Harry Beach Clow home. It was beautifully maintained, it was exquisite. We asked around who designed it and they said that weren't sure, but they thought it was by a fellow named Benjamin Marshall, and that they thought he designed the Drake Hotel. We looked him up in all these architectural books and we couldn't find his name. But we persisted and we found things here and there and little by little, we came upon troves of wonderful things. My husband literally turned to me at one point and said, "We have to write a book. We have to found a society." And so we did!
What about Marshall as a person do you find so compelling?
We fell for him because for us he represented civilization – music and art and painting and theater and film – that's what excited us about Marshall. We feel he literally helped civilize Chicago.
In 1903, he had designed the Iroquois Theater, where they had that horrible fire and 600 people perished. It haunted him for the rest of his life, but he went on and became this extraordinary, glamorous, elegant person who helped define the Chicago we still live in today. He understood how important it was to bring entertainment and beauty and grace and elegance to Chicago so that Chicago would be a tourist destination.
By bringing these grand hotels to Chicago, he allowed the general public to have that experience of beauty and grace and elegance. So many Chicagoans have a family album with a photo in a Marshall hotel or a Marshall theater.
Another thing that is extraordinary to me about him is that he became his own impresario at the Drake Hotel and at Edgewater Beach. Hollywood came and visited – the Astaires, the Barrymores, Houdini, the Prince of Wales. So he was a celebrity architect, but more than just an architect – he had this sort of genius for drawing famous people to Chicago, and with real estate investing, he was a force majeure for Streeterville and the Gold Coast.
I do believe that Marshall was an urban planner as well – it was so amazing what he did to create Lake Shore Drive. He was there before anyone else! It was a very brave thing to do – East Lake Shore Drive was a nowhere land [before he built there]. He gave the élan to whatever he worked on. He started off as a men's clothes designer and designed all his own clothes his whole life – he was quite a dandy.
And he was well-traveled – he took his family to Greece, Monte Carlo, Japan and China – he was a world citizen, and he came back and incorporated all of this in his work in Chicago.
He came from a pretty well-heeled background –his friends were the Pullmans, the Drakes, the Farwells, and they helped him on his way – but I think if he was a snob to start out, I don't think he was after [the Iroquois fire]. He would empty his pockets to men on the street.
Now that the book is out, what's next for the Society?
The sad thing is with his book we never came across one letter from Marshall. We know that because he built for all these wealthy people that there are probably letters in their troves, so that's what we need to do now, take a look at what they've got. This book is just a first step, and it's been fraught with challenges, but it's been a wonderful path. 
Interview has been condensed and edited.
---
Read an excerpt from the chapter, "Living the High Life," below.
Perhaps Marshall's greatest accomplishment in city living came with his developments along East Lake Shore Drive, structures that define the block as the street on which to live in Chicago. The earliest of these---999 Lake Shore Drive (1911-1912) for Marshall's commercial client Ogden McClurg and, for Marshall & Fox themselves, 199 East Lake Shore Drive—were bold undertakings and pioneering constructions on the block.  Early photographs show the area completely vacant.  These two buildings were the vanguard in converting this barren lakeside patch into some of the most desirable real estate in Chicago.  But the real key to the future for this block was the massive anchor property at the corner of Michigan Avenue and East Lake Shore Drive, the Drake hotel, build in 1919-20.  Having started to formulate plans as far back as 1911, Marshall & Fox were part of the project's development team, with hotelier brothers Tracy Drake and John B. Drake Jr.  After World War I and the completion of the Drake Hotel, other hotel and residential developments followed on East Lake Shore Drive, headed by Marshall, as well as Fugard & Knapp. Marshall's other chief projects here were 209 East Lake Shore Drive (1924-25) and the Drake Tower (1928).
The eighteen-story cooperative apartment building at 209 East Lake Shore Drive also included rentals. There were two units per floor, each having four bedrooms, three servants' bedrooms, and four public spaces within approximately 6,600 square feet.  The original plan was to have thirty apartments, with fifteen being sold and the remainder rented. The preliminary rendering published in the Chicago Tribune on July 20, 1924, is apparently the same one in Marshall's studio photo (see introduction).  It showed a Tuscan-tile-roofed Renaissance high-rise that was more elaborately detailed than the sober classical building that was actually constructed.  Plans in the archives reveal many design and decorative changes requested by VIP clients, among them meat-packing heir A. Watson Armour (16W); industrialist Vincent Bendix (7E); stockbroker Charles G. King (9E); publishing heir Ogden McClurg (16 and 17E, a duplex); Chicago Tribune executive Joseph Patterson (11E); heiress Mrs. Patrick A. Valentine (9W); banker E.C. Waller (8W); and Calumet Baking Powder Company bakery owner and thoroughbred horse breeder Warren Wright (15E).  Marshall and his family and servants lived in 6W, his design changes from the standard plan being only minor ones.  Marshall's neighbor across the hall was industrialist Burt A. Massee (6E), an executive for the Palmolive Company, which built the famed Palmolive Building (later the Playboy Building) around the block in 1929.  On March 21, 1925, while 209 was under construction, police foiled a $3,100 payroll heist from Marshall's temporary construction office around the corner on Walton Place; in the resulting shootout, the getaway car was peppered with bullets, and one of the robbers was injured.
BENJAMIN H. MARSHALL – Chicago Architect (168- page tabletop book/4-color) -John Zukowsky & Jean Guarino                                         
---
Related 'Chicago Tonight' content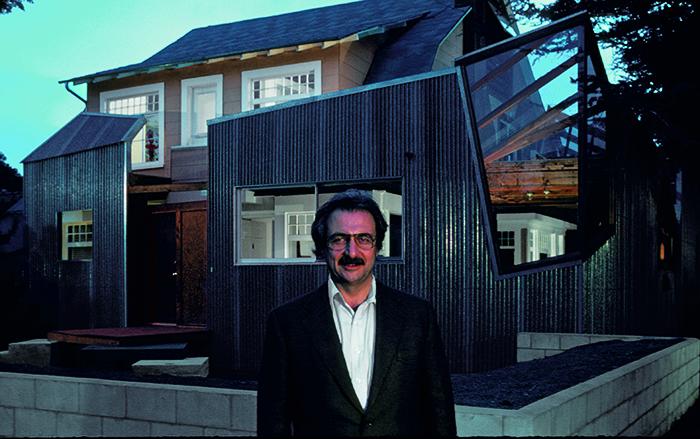 Frank Gehry's Career 'Building Art' Explored in New Book
Nov. 12, 2015: A look at the life of celebrated and controversial architect Frank Gehry, the man behind Chicago's Pritzker Pavilion in Millennium Park.
---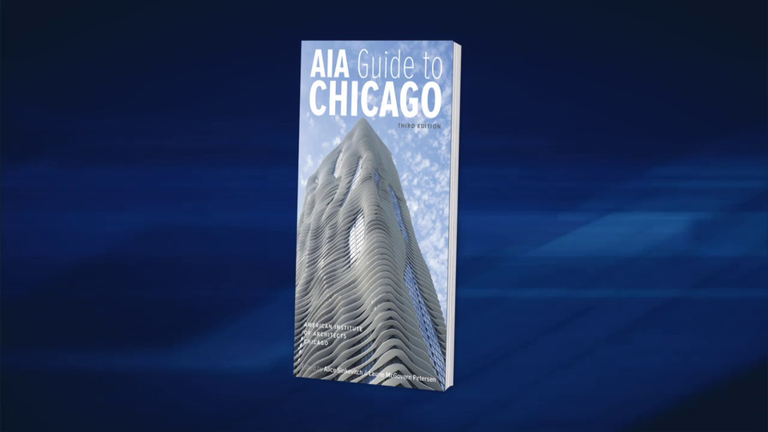 The Latest 'AIA Guide to Chicago'
July 8, 2014: The American Institute of Architecture releases its third edition of the "AIA Guide to Chicago." We explore how the city's architecture has evolved and whether Chicago remains as one of the leading cities in architecture.
---
July 11, 2013: A new book takes a look at how Chicago became a leading lady on the silver screen. "Hollywood on Lake Michigan" looks at the city's role in developing cinema throughout the past 100 years. 
---
Book Shines Light on Life of Architect Harry Weese
Nov. 8, 2010: Three decades ago, architect Harry Weese was fighting to save Chicago from urban blight. He gave the city some of its most famous buildings...and then was almost forgotten. We look at the great work and troubled life of Harry Weese.
---