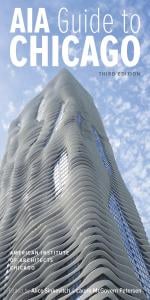 The American Institute of Architects published the second edition of the Guide to Chicago in 2004. Throughout the last decade, more architectural novelties, some of which have pioneering sustainable designs, have sprouted all over the city. Many new architects have made their mark in Chicago, including Jeanne Gang whose Aqua tower looms on the cover of the new edition.
Laurie Petersen, an editor for the guide, and Zurich Esposito, executive vice president of the AIA, walk us through a few of the architectural additions to Chicago and what makes the third edition of the "Guide to Chicago" so special.
View a map of some architecture locations highlighted in the book.
--Map by Taurean Small