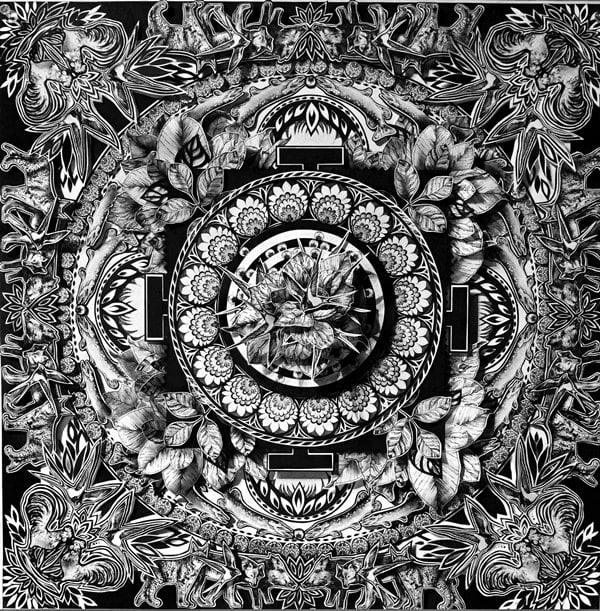 Karolina Kowalczyk's paper-cutting artwork inspired by the Chernobyl nuclear disaster (Courtesy of Karolina Kowalczyk)
In 1986, artist Karolina Kowalczyk's mother was pregnant and living in Poland when the Chernobyl nuclear reactor exploded in neighboring Pripyat, Ukraine.
Kowalczyk was that baby waiting to be born. Easily the worst nuclear meltdown in modern history, the Chernobyl disaster released radioactive smoke estimated at 400 times the amount of the atomic bomb dropped on Hiroshima. That smoke then spread over Europe and the western Soviet Union. At the time when Kowalczyk's mother was pregnant with her in Poland, all children under 16 were required by the Polish government to take iodine pills to protect their thyroids from potential radiation poisoning.
"For me, it was very, very personal," said Kowalczyk. "My mother had a fear I'd be born with defects, because they didn't know the extent of the radiation."
Her mother's fears didn't come true and Kowalczyk went on to become an artist. A piece of her artwork is currently on display at the Ukrainian Institute of Modern Art as part of "Chornobyl: Impact & Beyond," a 30-year commemoration of the nuclear disaster.
Kowalczyk's contribution is done in the style of Wycinanki, a Slavic paper-cutting folk art which dates to the mid-19th century. For the 29-year-old artist, who lived in Poland until she was eight years old, the paper-cutting art was an integral part of growing up in that country.
Her untitled piece in the show, a mandala of intricately cut three dimensional animals and foliage, took almost four months to create.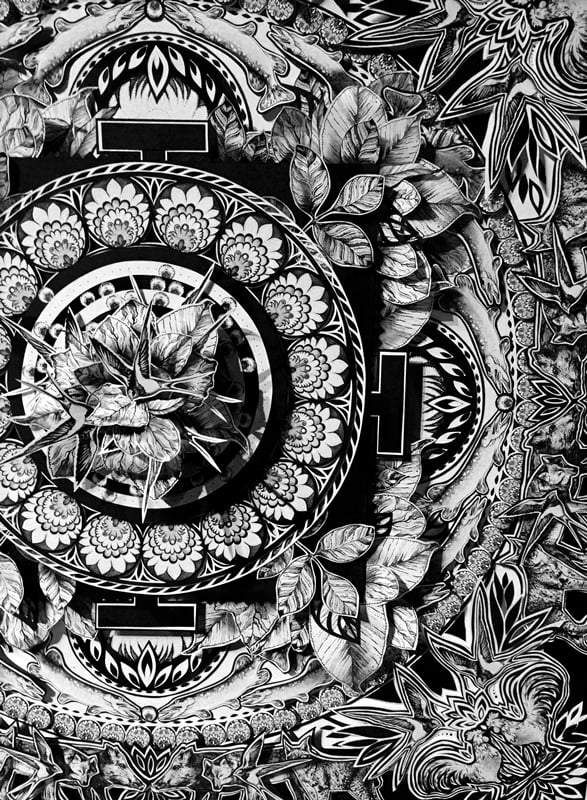 Close up on Kowalczyk's artwork (Click on the photo to zoom in)
"I love to garden, I have a connection to nature so automatically I was drawn to the wildlife reserve that happened because of the fallout," she said.
It was while researching her Polish heritage five years ago that Kowalczyk returned to the paper-cutting art of her childhood. Prior to that, painting had been her medium of choice. The intricate ink drawings on her paper-cutting art – an element not typically found in traditional Wycinanki – also reflect her background in illustration.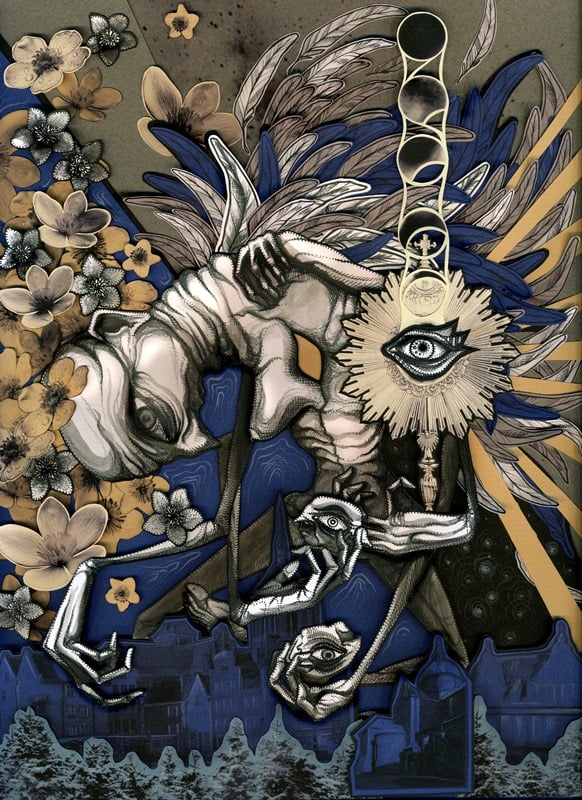 Paper-cutting art from Karolina Kowalczyk (Courtesy of Karolina Kowalczyk)
In addition to Kowalczyk's piece, the Ukrainian Institute exhibit features Chernobyl-related artwork from nine other artists as well as a collection of prints from 30 Chicago artists.  
For Kowalczyk, the very act of creating her paper-cutting art becomes an art all its own.
"It's the best," she said. "That feeling does not get replicated for me anywhere. It's like being at home, in a sense, in your own soul."
The show runs through May 29. For more information, visit the Ukrainian Institute of Modern Art's website.  
---
Related from "Chicago Tonight"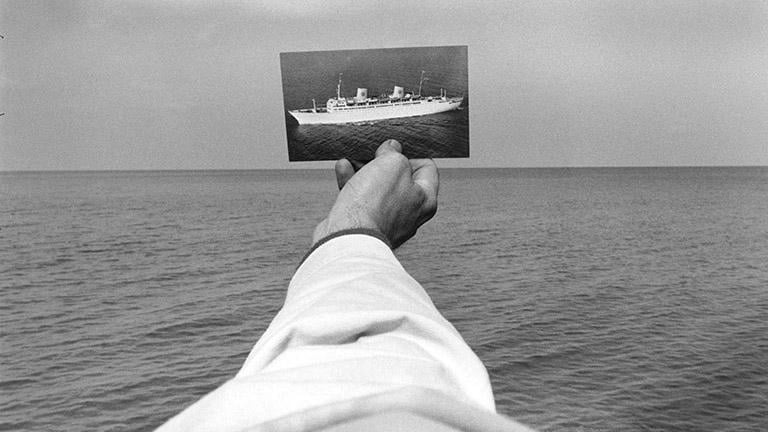 'Making' a Photograph: The Conceptual Work of Kenneth Josephson
Acclaimed Midwetern photographer Kenneth Josephson has created innovative pictures of Chicago from the 1950s until the 21st century. We take a look at the man behind the lens and his conceptual photography.
---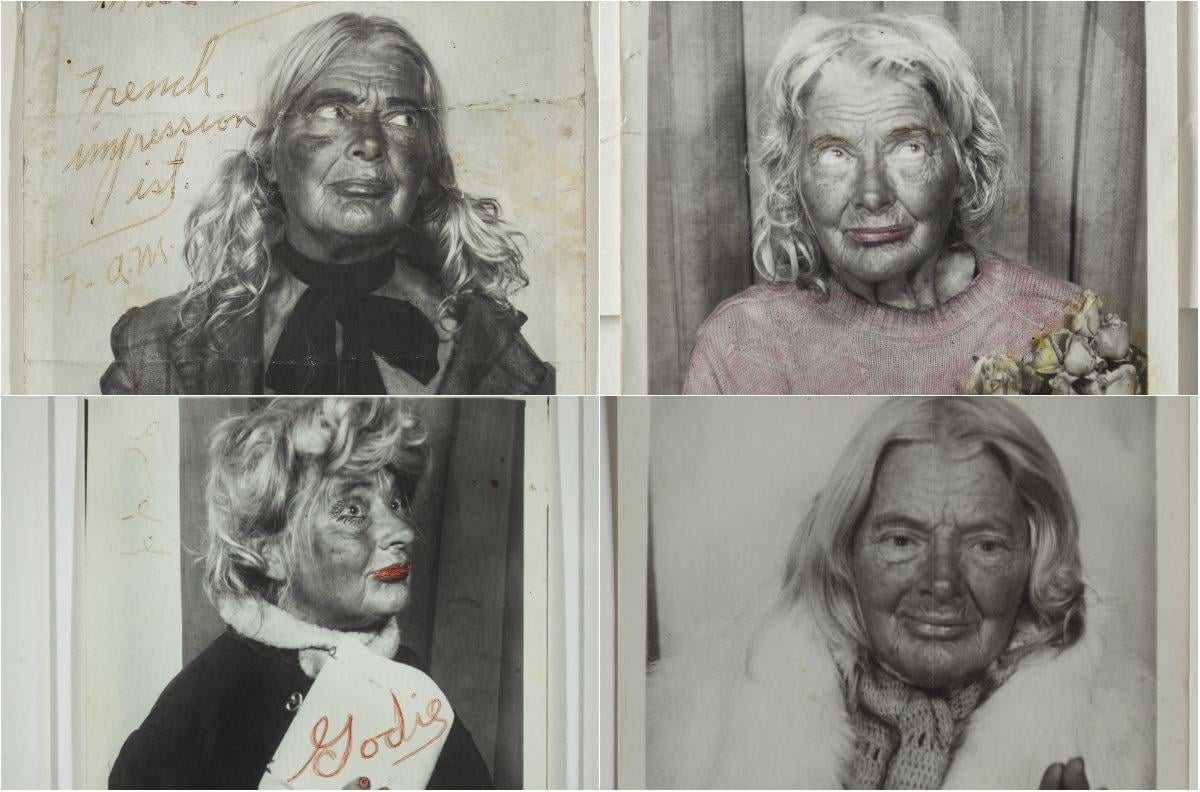 'Bag Lady,' Selfie Pioneer Lee Godie Gets Chicago Exhibition
Self-portraits by the late outsider artist, taken in photo booths which used to accompany Chicago's bus stations, are at the center of a new exhibition opening Friday at the Intuit Art Center in Noble Square.
---