A new program begins on WTTW this Friday night called "The Interview Show." Hosted by Chicago columnist Mark Bazer, it's billed as "a talk show in a bar" – the bar being the Hideout, a beloved music club located in a kind of no man's land between the north branch of the Chicago River and the Kennedy Expressway.
It's there that Bazer has interviewed comedians, actors, chefs, writers, musicians and others in front of a live crowd – one that's often standing-room only – on the first Friday of the month for the last eight years. 
"I feel comfortable on that stage," said Bazer. "It's a special place for me."
His laid-back, humorous style and unhurried, casual interviews have contributed to the show's success.
One of his secrets is "to try to get the conversation to move away from what [guests] think they might be promoting or doing," he said, referring to unlikely "Interview Show" discussions with writer Veronica Roth and restaurateur Paul Kahan, which veered into topics of death and haircuts, respectively.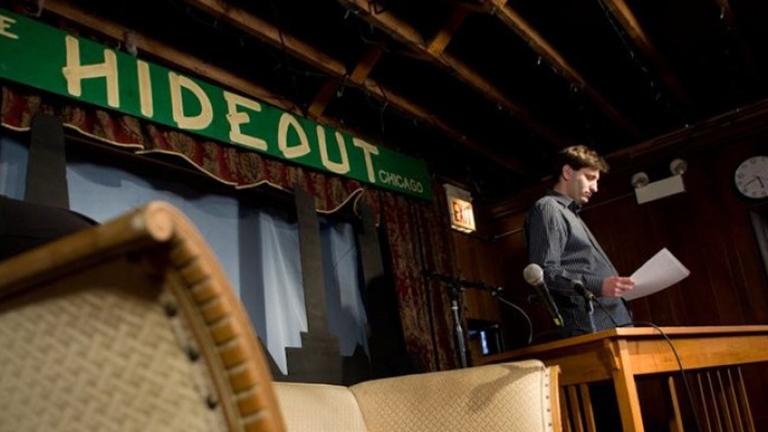 Mark Bazer on the set of "The Interview Show" at the Hideout.
"Dick Cavett is the hero for me," said Bazer, when asked whether he models himself on anyone. "He found that middle ground between a late-night talk show where you have a four-minute, three-minute conversation ... and then a show like Charlie Rose, which is also great, but it's very serious.
"Dick kind of brought that together. His sweet spot was having conversations that were some of the most substantive conversations that you would see on TV."
Guests, whom Bazer books himself, have also included David Axelrod, Tavi Gevinson, Lisa Madigan, Rick Bayless and a then-unknown comedian named Hannibal Buress, who appeared on the very first "Interview Show" in 2008.
"I didn't know him. Nobody knew him," said Bazer of Buress' first appearance. "I looked in Time Out Chicago and it said he was the funniest comedian in Chicago, and so I found his email – it was still his college email – and I emailed him, and he said, 'Yeah, sure. I'll come.'"
Below, highlights from the show's first five years:
---
Related stories from 'Chicago Tonight'
WTTW's '10 Homes that Changed America' Premieres Nationwide
April 5: Chicago's own Marina City is featured as one of 10 American homes in a new PBS series hosted by Geoffrey Baer that premieres tonight.
---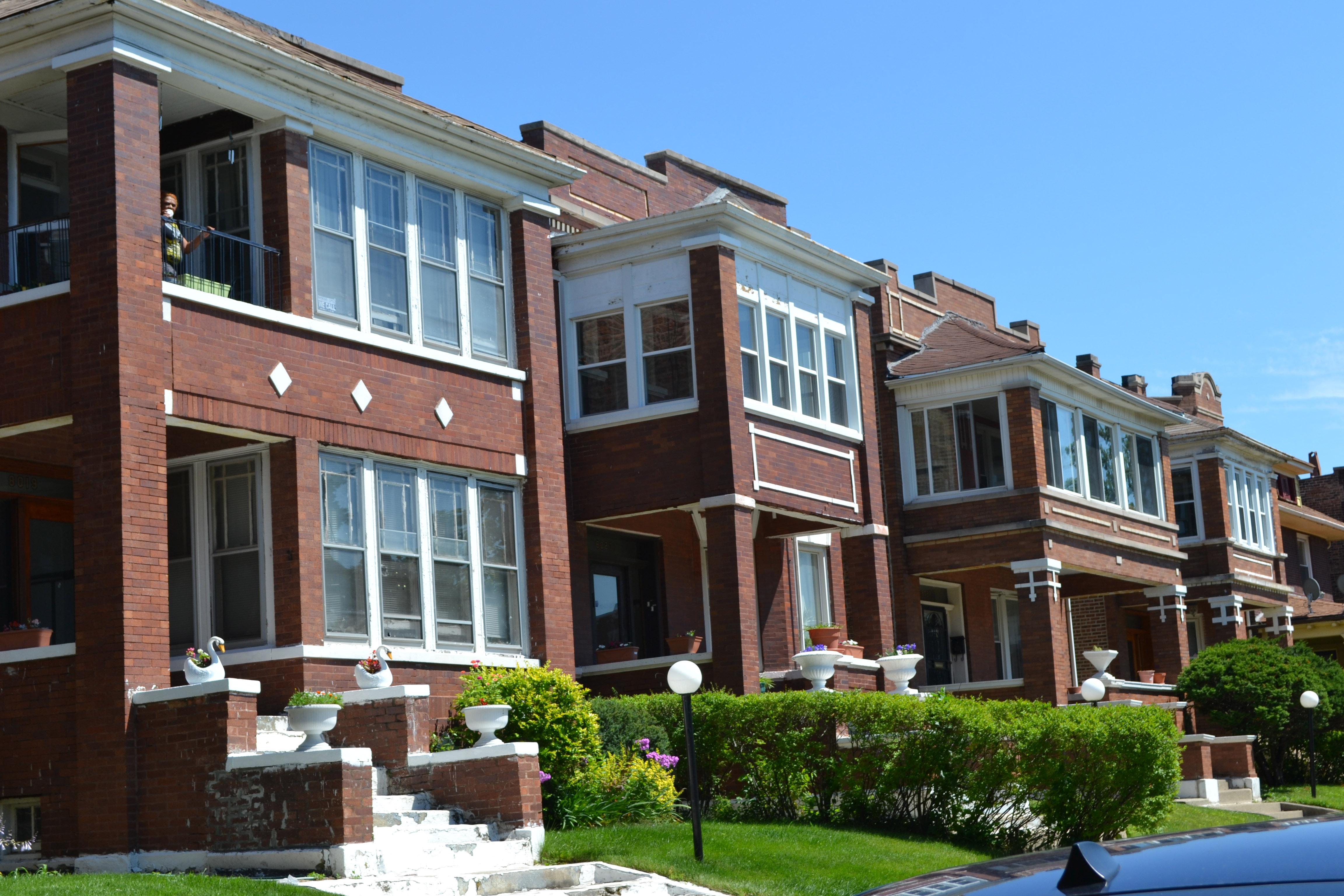 Geoffrey Baer Explores 'Chicago's South Side' in New Show
Nov. 30, 2015: Geoffrey Baer shares his stroll through Chicago's South Side in a show that premieres tonight.
---