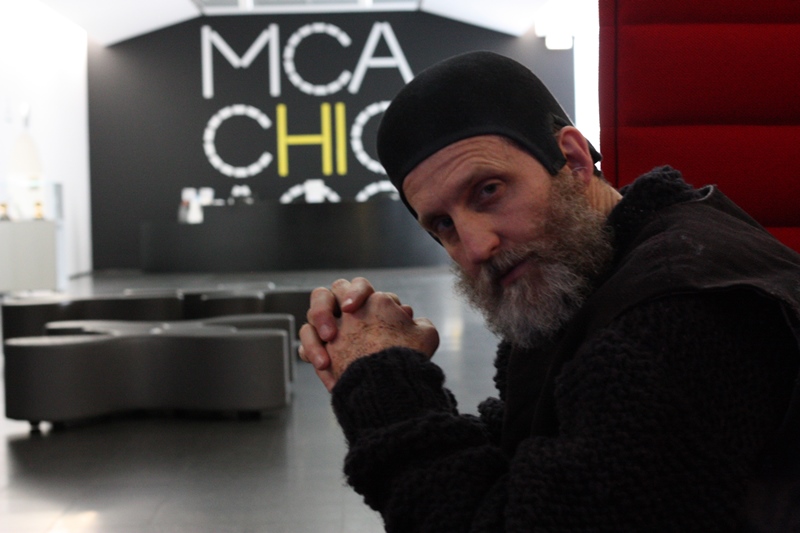 Blair Thomas at the Museum of Contemporary Art. (Chloe Riley)
The heavily bearded man sitting next to me is part monk, part mariner. Long robes flank his cable knit sweater, while a black skull cap grips at his head. His tattooed knuckles ominously spell out "Moby Dick."
Then he pulls out a cherry Blow Pop.
"I've been feeling anxious," says the monk man, who's actually just Blair Thomas, creator and star of his latest theatrical interpretation of Herman Melville's classic novel. "If you think about a show for so long and finally you have some kind of fruition with it, you feel a different kind of pressure."
Since 1990, Thomas has produced multiple incarnations of Moby Dick, all in various stages of development. This latest, the finalized version, bears the extensive title "Moby Dick, or The Brotherhood of the Monastic Order of Ancient Mariners Purges the Ills of Society Through a Reading of the Tales of Moby-Dick." It's not a literal interpretation, but rather a story told through the lens of four mariners, who treat the tale of Moby Dick like a holy text.
"This kooky idea came out came out of the four of us working the show," Thomas says. "I'm the youngest at 53. We are like, ancient avant-garde theater artists."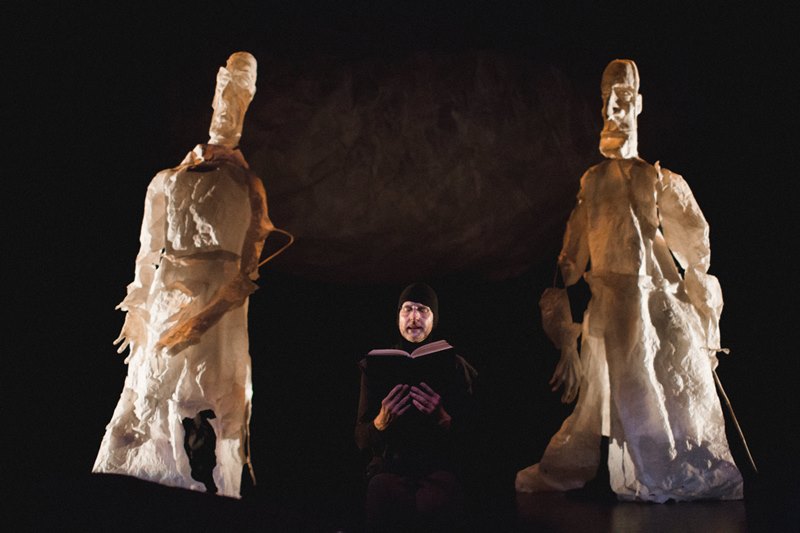 Blair Thomas' Moby Dick (Joe Mazza)
Virtually synonymous with the city's puppet scene, Thomas is founder of puppetry group Blair Thomas & Company, and additionally leads the two-year-old Chicago International Puppet Theater Festival, which he hopes will redefine that art for Chicago audiences. He's also co-founder of the now defunct Redmoon Theater, a post he left in 1998 just before the company began phasing out its puppets for a focus on large-scale spectacles.  
It was under Redmoon that Thomas took his very first shot at Moby Dick – this was in 1990 at the Palmer Square Arts Fair in Logan Square. The outdoor production had a cast of 14, with huge puppets and a 25-foot silk wind sock acting the role of the white whale.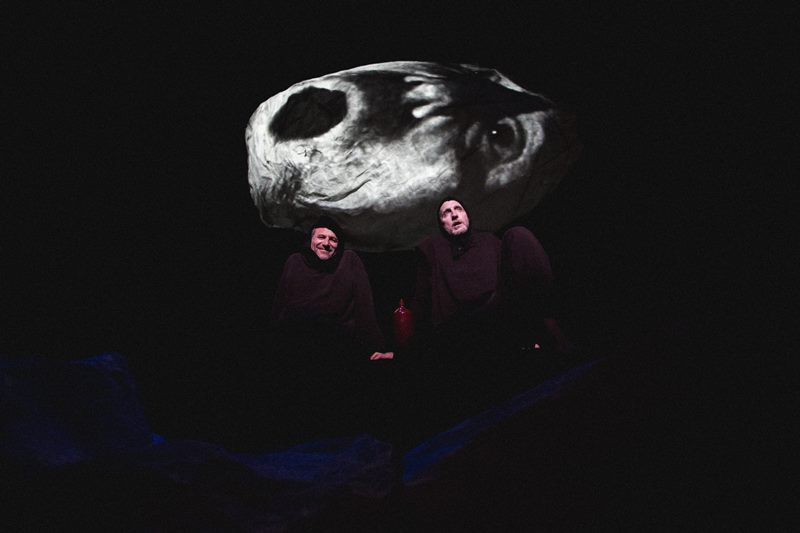 Moby Dick at the MCA (Joe Mazza)
This newest production, which opens Thursday for a four-night run at the Museum of Contemporary Art, is in some ways smaller than that first staging some 25 years ago. The cast is now down to just four – Thomas and three others – and the puppets have been almost completely eliminated, save for a few shadow puppets. The white whale translates to the stage via a series of projections.
Under MCA's New Works Initiative, Thomas received $8,000 and two workshop residencies, both of which allowed him further development of the show.  
"Blair's truly going outside his comfort zone and is doing something risky," says MCA's Peter Taub, director of performance programs. "He's taking this opportunity to go to this place that's even more unknown for himself."  
Below, watch Blair Thomas discuss "Moby Dick."
---
"Blair says [Moby Dick] is unstageable in conventional theater terms, because there's no way for the text to really come alive in narrative form. And so his approach to use puppets to get at the symbolism of the book is brilliant," Taub says.
Chicago's proved it can be staged over the past two years with the premieres of both Lookingglass Theatre's well received "Moby Dick" last June and House Theatre's "Season on the Line," a satirical look at a Chicago theater company's staging of, among other things, Moby Dick.     
Both of those productions, in addition to Thomas' "Moby Dick," received a large grant from the Boeing Foundation in 2012, ultimately resulting in a shared a development process for the three theater companies. Thomas' show is the last of the three to make its debut.
And as to why Thomas repeatedly returns to Melville's story?  
"It's a phenomenon of a book in that the more you give to it, the more it gives back to you. Melvillians, we just take the book, open anywhere, and it's gonna resonate to us in some sort of way," he says.   
And, in case you're wondering, while the Moby Dick knuckle tattoos may be fake, the beard is 100 percent Blair Thomas.
Follow Chloe Riley on Twitter: @ChloeRiley84
"Moby Dick, or The Brotherhood of the Monastic Order of Ancient Mariners Purges the Ills of Society Through a Reading of the Tales of Moby-Dick" runs Thursday through Sunday at the MCA. For tickets and more information, visit the MCA's website. 
---
Related from "Chicago Tonight"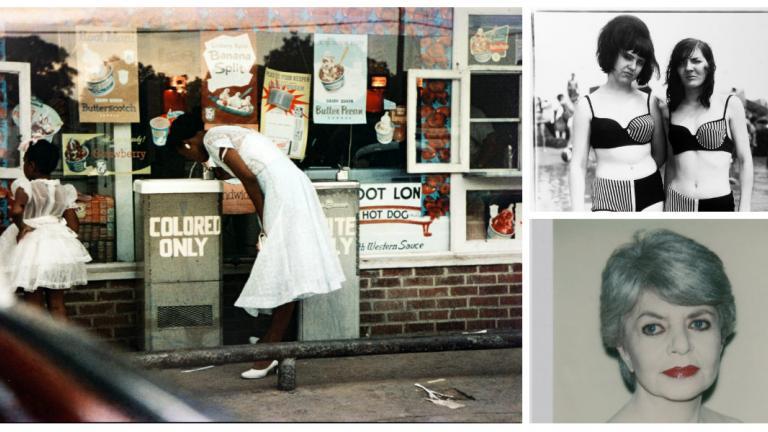 Museum of Contemporary Photography Exhibit Captures Changing Medium
 To celebrate its 40th anniversary, the Museum of Contemporary Photography combed its archives to find the pictures that best reflect the character of the museum. What they found were dramatic images from the 19th century to the 21st.
---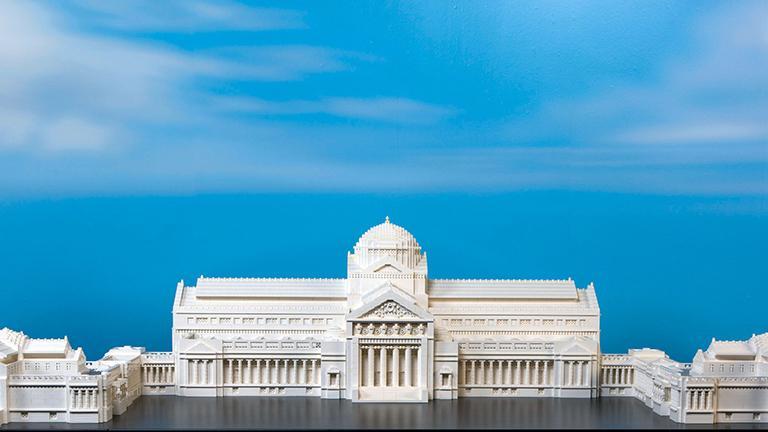 Lego Architect Reaches New Heights With MSI Exhibit
Meet the local man who's a certified Lego professional with a brand new exhibit at the Museum of Science and Industry.
---