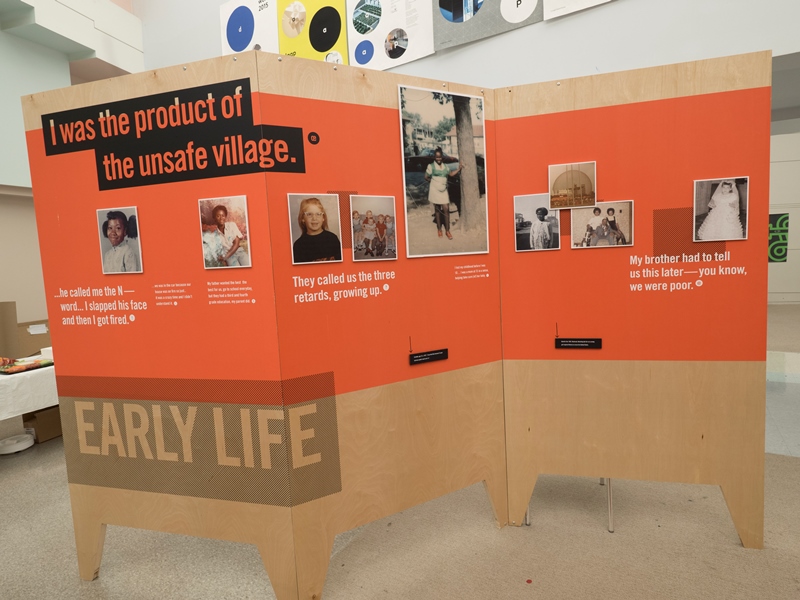 A new exhibit on HIV positive Chicago women comes to UIC. (Jay Yocis)
More than a dozen Chicago women, many of whom have lived with HIV for 20-plus years, tell their stories and share the challenges of being HIV positive with limited options in a new University of Illinois at Chicago exhibit. 
"These are stories about what many of these women have done to survive," said UIC professor Jennifer Brier, the exhibition's lead historian and author of the book, "Infectious Ideas: U.S. Political Responses to the AIDS Crisis."
"Out of the 14, nine of the women are African-American, so you also get these amazing stories about the black migration to Chicago," Brier added.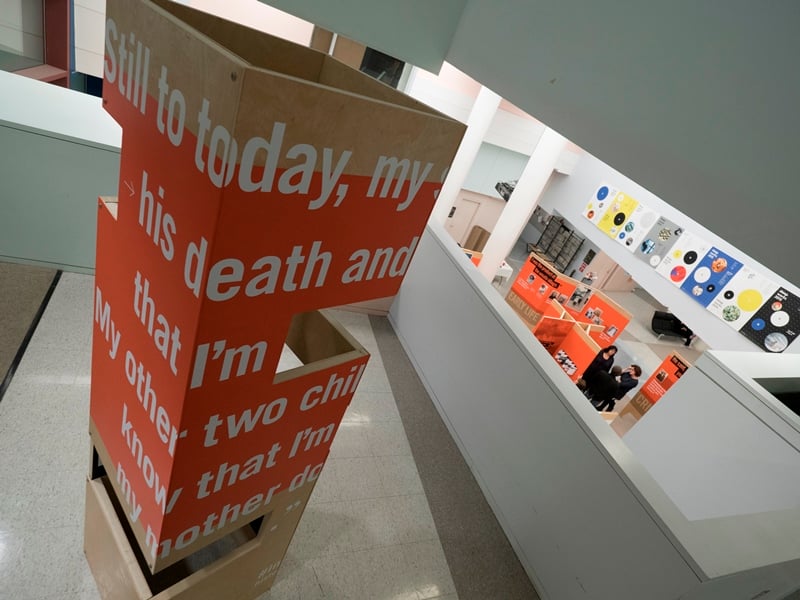 A section of the exhibition
The free exhibition, "In Plain Sight," opens Friday and features photos, documents and hand-written stories, in addition to oral histories from the women, who documented their histories via interviews with each other. Many of the women are also participants in the Women's Interagency HIV Study, a 23-year-old clinical research study on women living with HIV – one of the longest such studies in the country.  
"It's a pretty powerful set of stories told by people who don't usually get to tell their stories," Brier said. "And because they interviewed one another, they're doing the kind of interpretive work that historians don't often give people the chance to do."
"In Plain Sight" opens Friday evening and runs through April 2 at the Pop Up JUST Art Center, 1255 S. Halsted St. For more information, visit UIC's website.
---
Related from 'Chicago Tonight'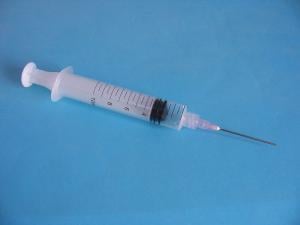 How Chicago Compares to Indiana's HIV Outbreak
A team of federal health officials arrived in southern Indiana to evaluate a recent surge in HIV cases, which the director of the National Center for HIV/AIDS called one of the worst outbreaks of the last 20 years. 
---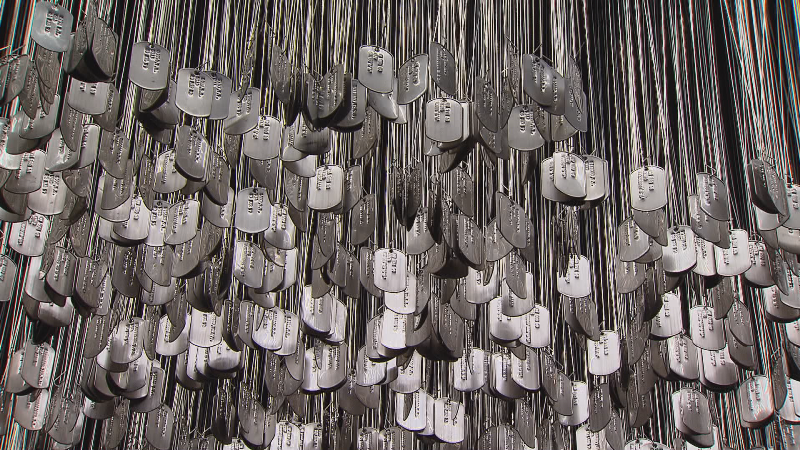 Restored Art Installation Invites Reflection on Consequences of War
A prominent work of Chicago public art has been out of the public eye for almost five years. Titled "Above and Beyond," the installation commemorates American soldiers who lost their lives in the Vietnam War.
---