Tuesday, a team of federal health officials arrived in southern Indiana to evaluate a recent surge in HIV cases, which the director of the National Center for HIV/AIDS called one of the worst outbreaks of the last 20 years. We talk with John Peller, president and CEO of the AIDS Foundation of Chicago, to see how Chicago's infection rate compares to Indiana, what the underlying causes are, and how to stem the tide of cases.
---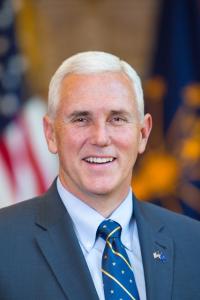 There have been 143 positive HIV tests since December in a southern Indiana county that usually sees five cases a year.
Indiana Gov. Mike Pence last week signed an executive order extending a state of emergency for an outbreak health officials say has reached epidemic levels in Scott County, Ind. Tuesday, federal workers from the Centers for Disease Control arrived in Indiana for an indefinite stay to help with the crisis, which has been tied to injection drug users sharing needles. Their drug of choice, officials say, is the opioid painkiller oxymorphone, known by the brand name Opana.
"We unfortunately have seen nationally a rise in injection drug use related to painkillers," said John Peller, president and CEO of the AIDS Foundation of Chicago. "I think folks in the public health field have feared something like this might be coming, but just locally in southern Indiana they were clearly not prepared."
Part of the problem, Peller says, is that there was no needle exchange program available in Indiana. Gov. Pence has opposed needle exchanges in the past, but has allowed them to open up in the wake of the crisis. According to the CDC, about 8 percent of new HIV cases each year are due to injection drug use. The CDC also says many of the people infected in the current Indiana outbreak are also infected with the Hepatitis C virus.
AFC's Peller says there are needle exchanges available in the Chicago area and around Illinois, but that expanded access is necessary to prevent an outbreak like the one in Indiana.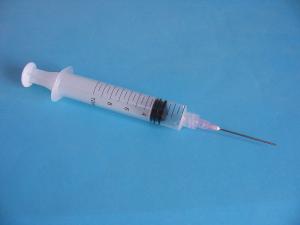 "We worry about the Chicago suburbs as being an area where we could have a similar outbreak, or at least where we have factors in place where we could see an increase in HIV and Hepatitis C cases related to injection drug use," said Peller. "More and more young people are using injection drugs, particularly heroin, in the suburbs … There is a lack of access to sterile syringe programs in the Chicago suburbs. In many ways, this could happen in Illinois, and it's something we need to get out in front of."
The CDC says it's asking states to look at the available data on rehab admissions, overdoses, and HIV and Hepatitis C cases to find out if there are any other communities in the United States that might have unidentified "clusters" of people infected with both HIV and Hepatitis C, or areas that could boost their prevention efforts.
Peller notes that the Indiana outbreak is noteworthy because it's unusual and sudden, but that it's important not to lose sight of the thousand or so new HIV cases in Chicago each year – or of the rise of infection rates among young gay and bisexual men. The AIDS Foundation of Chicago, Peller says, was founded as "an organization to help people die with dignity in an era where there was no treatment and no system set up to support people with HIV." As the group celebrates its 30th anniversary, Peller says big strides have been made in medicine and public perception, but he's concerned that proposed state budget cuts to HIV/AIDS services could pose a setback.
Learn more about the HIV outbreak in Scott County, Ind. from the Indiana State Department of Health and from the Centers for Disease Control and Prevention. 
Learn more about the AIDS Foundation of Chicago.