WTTW's 2016 Voters' Guide to the Primary is an online resource designed to inform voters about the candidates running for Cook County office in the March 15 election.
Every candidate running for a Cook County office was given two minutes to tell voters where they stand on the issues, why they feel they are best qualified and what they intend to do if elected or re-elected. The messages were recorded at the WTTW studios at no cost to the candidates. The Voters' Guide is an online version of Candidate Free Time, pioneered by WTTW in the 1992 race for U.S. Senate. This year, we are proud to partner with the League of Women Voters of Cook County to give voters this guide to candidates for Cook County office.
About this office: Clerk of the Circuit Court
The Clerk of the Circuit Court of Cook County is the keeper of the records of the Court. The Clerk is responsible for serving the court, the legal profession and the general public by recording court decisions and events; handling fines, bail bonds and other financial transactions; and supporting the court system with record storage, microfilming, automation and other services.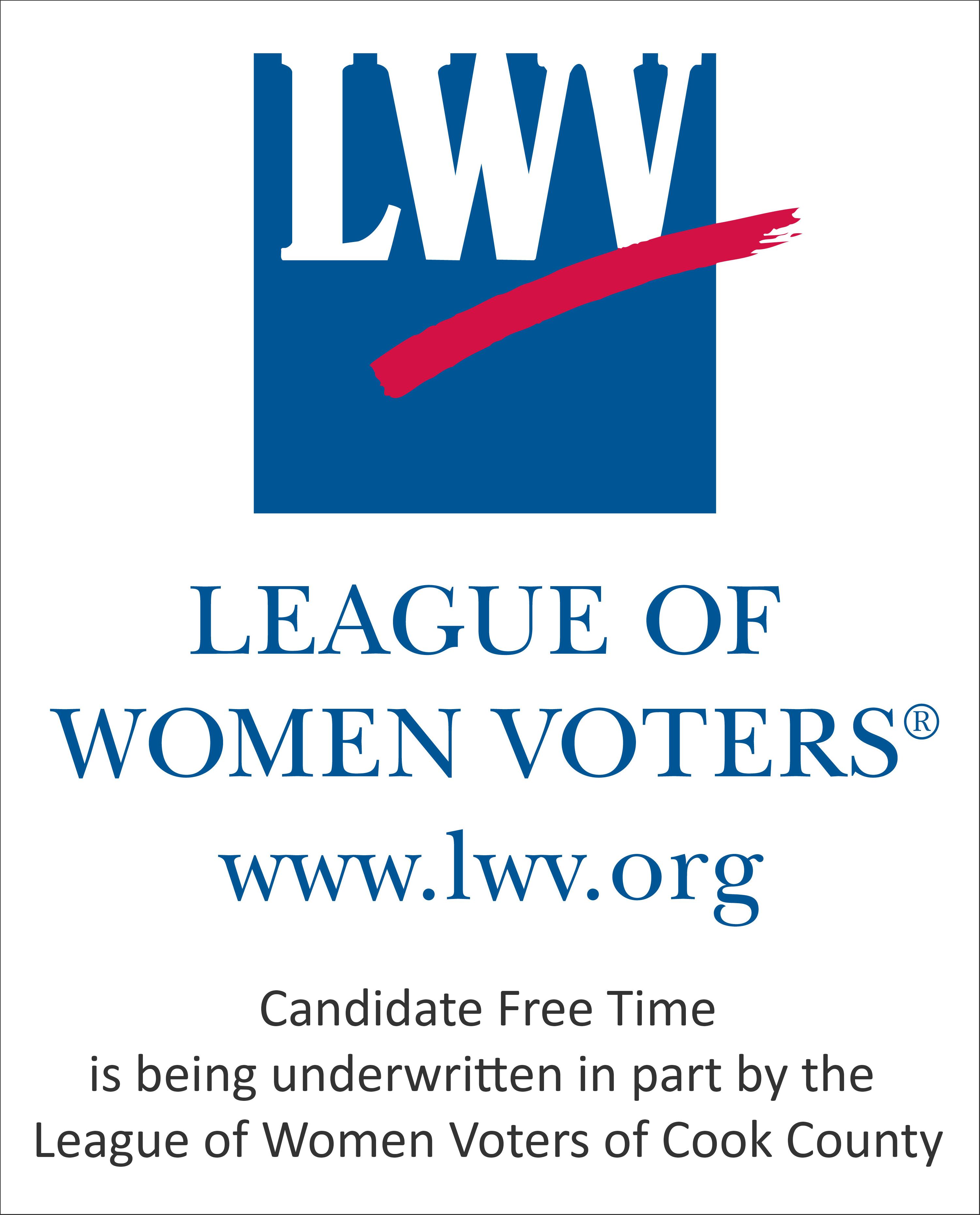 About this candidate:
Name: Michelle A. Harris
Party: Democratic
Born: December 1961
Residence: Chicago
Family: Widow
Occupation: Elected Official; Currently Serving a 3rd Term as Alderman of the 8th Ward, City of Chicago
Political experience: In addition to my decade of elected experience as Alderman and Committeewoman, I have a long history of public service in the 8th Ward and Cook County. I possess 22 years of dedicated public service including being Chief of Staff under former 8th Ward Alderman Lorraine Dixon for five years. Further, I spent four years as the 8th Ward Streets and Sanitation Superintendent, during which I coordinated garbage pickup, street cleaning, and snow removal, and further, oversaw operations for the 505 alleys and streets in the 8th Ward. In addition, I also spent three years as the Secretary to the Cook County Board of Commissioners where I annually prepared and administered $6 million budget for Cook County Board of Commissioners.
What is your vision for this office?
I am a strong community-based advocate who works very hard to improve the lives of Chicago residents. I'm experienced and dedicated to public service. And that's why I am seeking election as the Clerk of the Circuit Court of Cook County. I firmly believe in the power of the people, working together with neighbors, elected officials and community, business, educational and religious leaders, developing diverse strategies designed to effect positive change within our communities of both Chicago and Cook County.
I am committed to reforming and improving the Clerk's offices' programs, systems, and redeveloping its core services, and to use the office's tremendous potential to promote increased awareness of the services it offers for residents. It is also my vision to provide strong, consistent leadership to improve public accountability and information opportunities, and further attract resources to promote court-related civic, educational and other initiatives.
What is the most pressing issue facing Cook County, and how can you help address it?
A key issue facing Cook County can be more aggressively addressed by the Clerk's office – the rising home foreclosure crisis. It is an issue which has become both increasingly multi-racial, inter-generational, and while the city's South and West Sides are disproportionally impacted – it affects virtually every neighborhood, community and income strata, both in Chicago and Cook County, where the current picture is equally bleak.
Although many leading economists and other financial experts have affirmed that the recession is largely over, we know another reality exists in our neighborhoods: the devastating effects of the housing market collapse and economic recession are still very real for many individuals, families and many homes throughout Chicago and Cook County. Unfortunately, there is no one solution to this problem, but I know there is a need to make a concerted effort to make a difference.
For the future, I believe it's important to hold a series of leadership meetings with community based-organizations to share concerns and develop strategies to elevate public policies that are practice-based and community-directed. I recognize that in many ways, we all face these challenges amidst a changing economic, and social landscape, and feel there is an opportunity for expanded awareness of the Clerk's office in our City and County. Finally, I hope to work with all Cook County residents to create an open door policy that will welcome
CANDIDATE STATEMENT
Hello, I am Michelle Harris, Candidate for Cook County Clerk of the Circuit Court.
The Circuit Court Clerk is the record keeper for the Cook County civil and criminal justice system. Its mission should be to provide exceptional service to the judges, attorneys, law enforcement personnel and citizens who rely on our courts every day.
This office is facing monumental challenges concerning its finances, ethics and matters of public trust. It is in dire need of new management, accountability, modern technology and improved staff morale.
I am an experienced administrator with a proven record in staff, budget and office management, along with knowledge of Cook County government, I will offer the desperately needed, fresh perspective and professionalism required to provide excellence in records management, storage and dissemination.
I will hit the ground running with a detailed transition plan. My first act as Clerk will be to conduct formal audits of all systems, policies and procedures to more precisely identify the most urgent problems that must be addressed to help our courts protect people's civil and constitutional rights.
You, our citizens expect diligence, hard work, and for public officials to use taxpayer resources wisely. I vow to give YOU, the people of Cook County the honest, accountable leadership you deserve.
I am Michelle Harris and I ask for your support to help me transform the Cook County Clerk of the Circuit Court into an office of which we can be proud.
---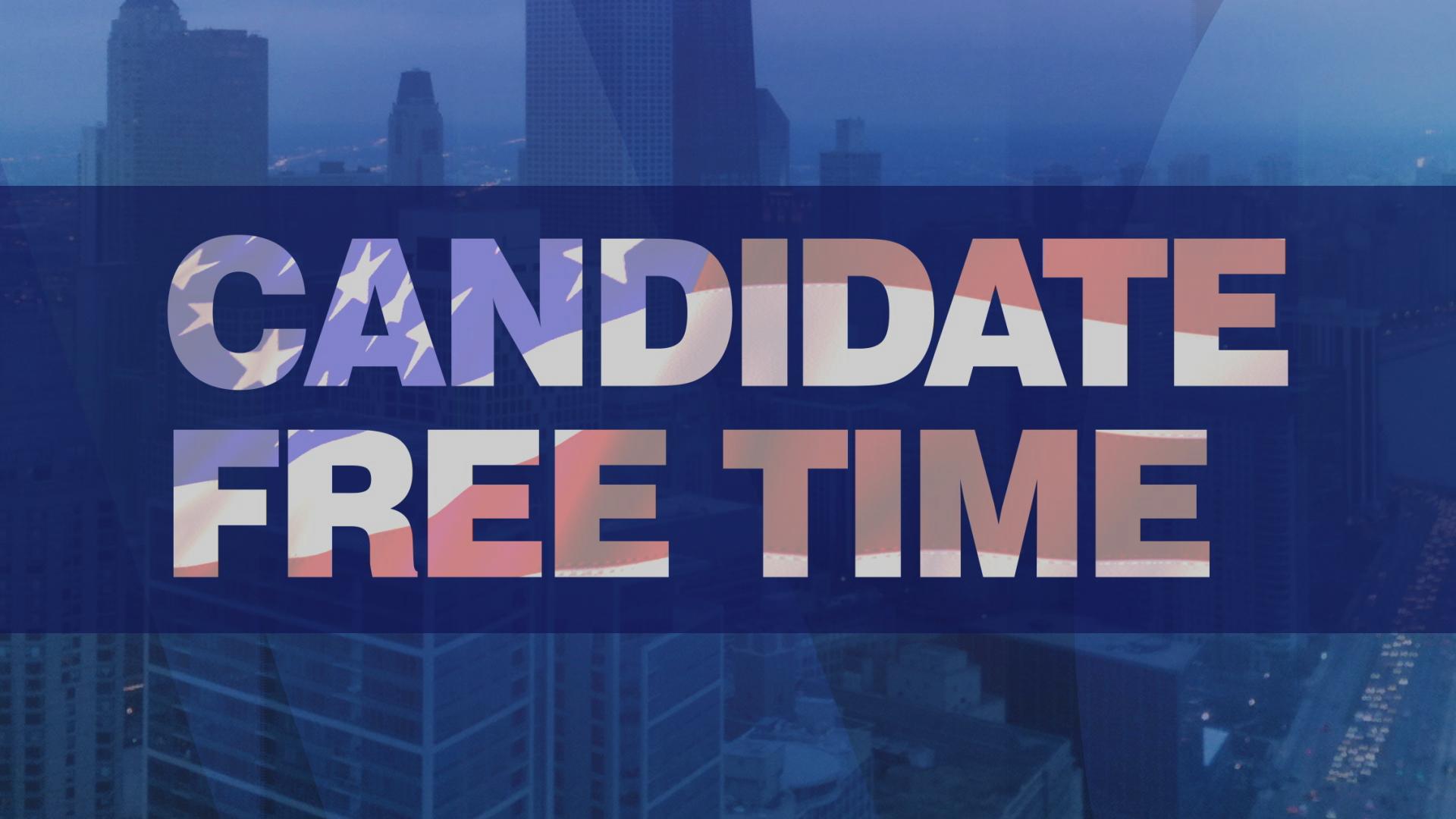 See more Clerk of the Circuit Court candidates
Return to our 2016 Voters' Guide to the Primary
---