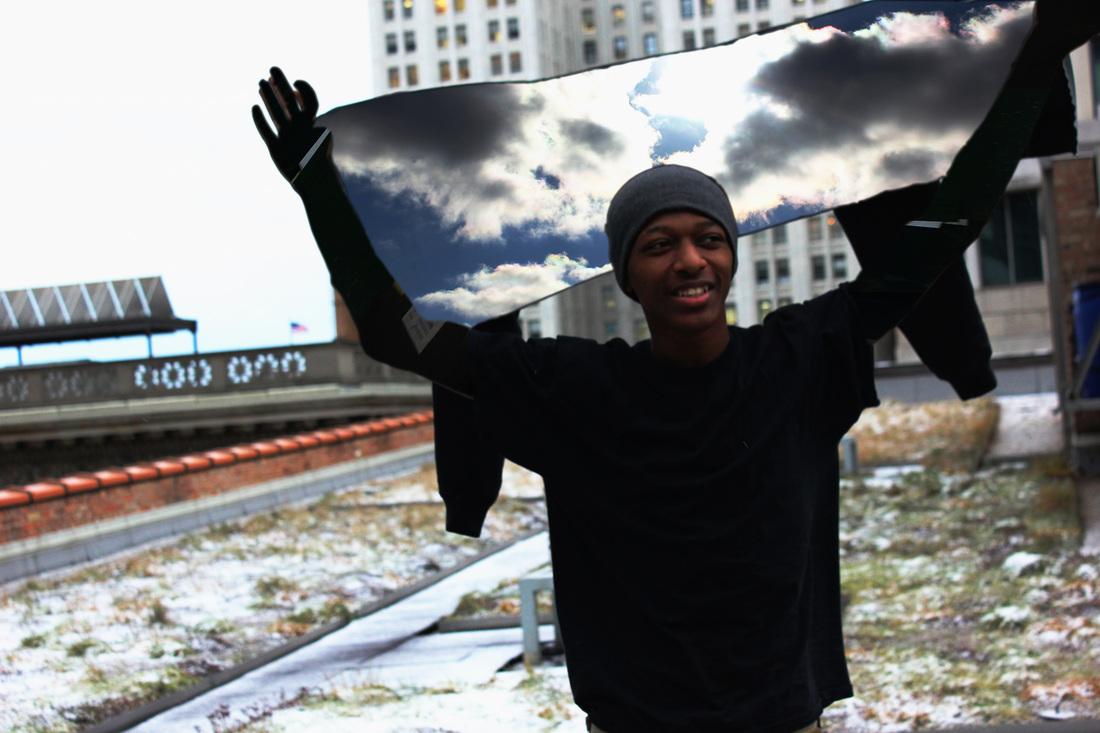 (Courtesy CPS Advanced Arts Program at Gallery 37)
Chicago Public Schools denied Friday that about 150 students from around the city could lose a widely celebrated magnet arts program at the end of the current semester, despite statements made earlier this week to the contrary.
Click to read letter In a letter to the staff of the CPS Advanced Arts Program at Gallery 37, CPS Director of Arts Evan Plummer blamed the announcement of the program's demise on "internal miscommunication" and apologized "for the confusion and concern this has caused."
"The truth is, while modifications to this program are being considered, no decision has been made to end or modify the Advanced Arts Program," Plummer wrote.
Worries began for the unique arts program on Jan. 22. Helen McElroy, the Advanced Arts Program Manager, was one of 227 employees CPS described as "central office" staff who were laid off as a cost-cutting measure. McElroy oversaw and recruited students to the CPS program, which teaches juniors and seniors from around the city. The CPS program is separate from After School Matters, which is also housed in the Gallery 37 building.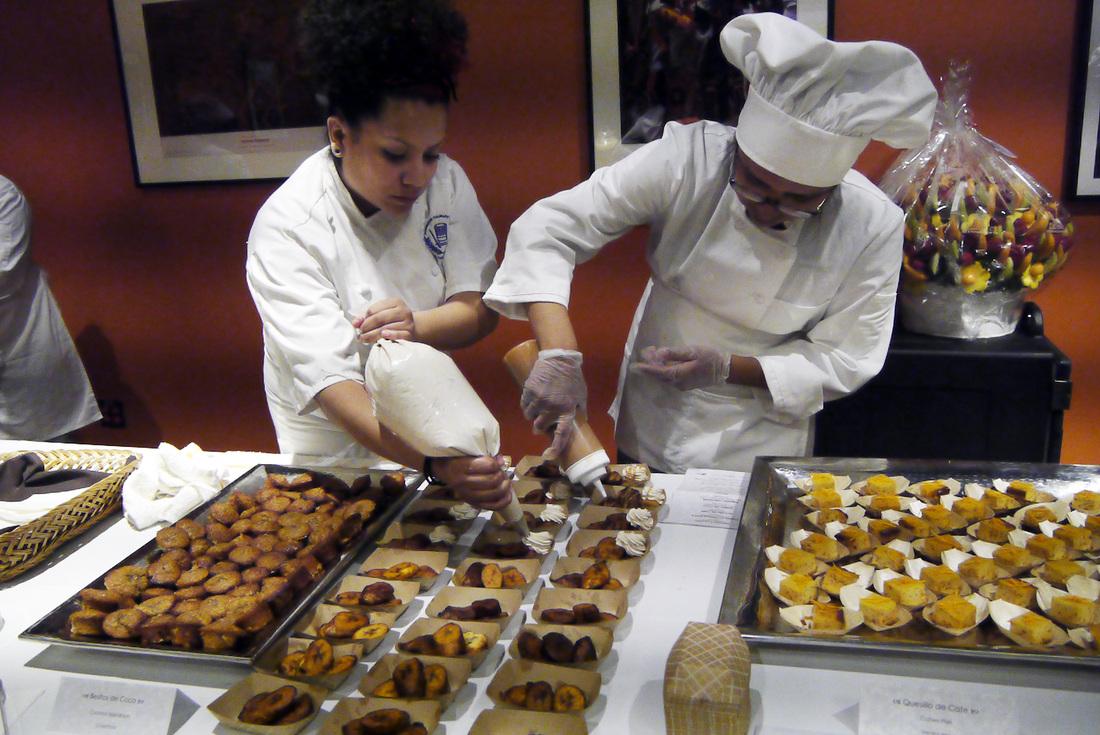 (Courtesy CPS Advanced Arts Program at Gallery 37)
Students in AAP begin the day at their "home" high school, and are dismissed in time to travel downtown for a two-hour class, five days a week running from 2:45 p.m. to 4:45 p.m. The CPS program at Gallery 37 offers 12 classes, ranging from drawing and painting to video production to culinary arts to jazz performance. Enrollment is capped at 250; currently, about 150 students are enrolled. The for-credit classes (all honors or Advanced Placement) are taught by a CPS teacher in partnership with a teaching artist, including artists from the Joffrey Ballet and the School of the Art Institute of Chicago.
After informing staff on Jan. 22 that McElroy had been laid off, CPS' Evan Plummer told them there would be another meeting on Monday. Teachers say they were informed the Advanced Arts Program would end after the current semester wraps up in June. Plummer told them all the students in the program would be informed Tuesday of McElroy's layoff and the shuttering of AAP.
But shortly before the Tuesday meeting, teachers say Plummer pulled them aside and told them students would only be informed about McElroy – not about the end of the program. Teachers were asked not to inform their students AAP was ending.
Friday, Plummer's letter to teachers significantly walked back the cancellation.
In a statement to "Chicago Tonight," CPS spokesman Michael Passman said, "To ensure arts education resources reach as many students as possible, CPS is looking into potential modifications to the Advanced Arts program that would allow a larger number of students to benefit from this unique program. At this time, no decisions have been made to modify the program, and the District is only evaluating potential options that could improve student outcomes."
Helen McElroy, the program's laid-off manager, said she wasn't told the program was ending, but that being let go spoke for itself. She freely admits that the Gallery 37 program is not cheap for CPS. (A CPS source denies any modifications to the program are based on budgetary concerns.)
"It was always a concern that the budgets were sustainable under the current climate," McElroy said. "With that kind of quality programming, I was nervous. Having two teachers in every classroom – it's such a luxury, but it really has results. It absolutely has results."
Among those results, two Advanced Arts Program students from Simeon Career Academy were chosen for a prestigious YoungArts award this year from among 12,000 nationwide applications. "To have two students from YoungArts from the same school that is not an Interlochen, not a private art school, is huge," McElroy said. "So we're just thrilled that we could help that happen."
Sources also cite students who went on to study at top arts schools like Juilliard, the Parsons School of Design, the Rhode Island School of Design and the School of the Art Institute of Chicago.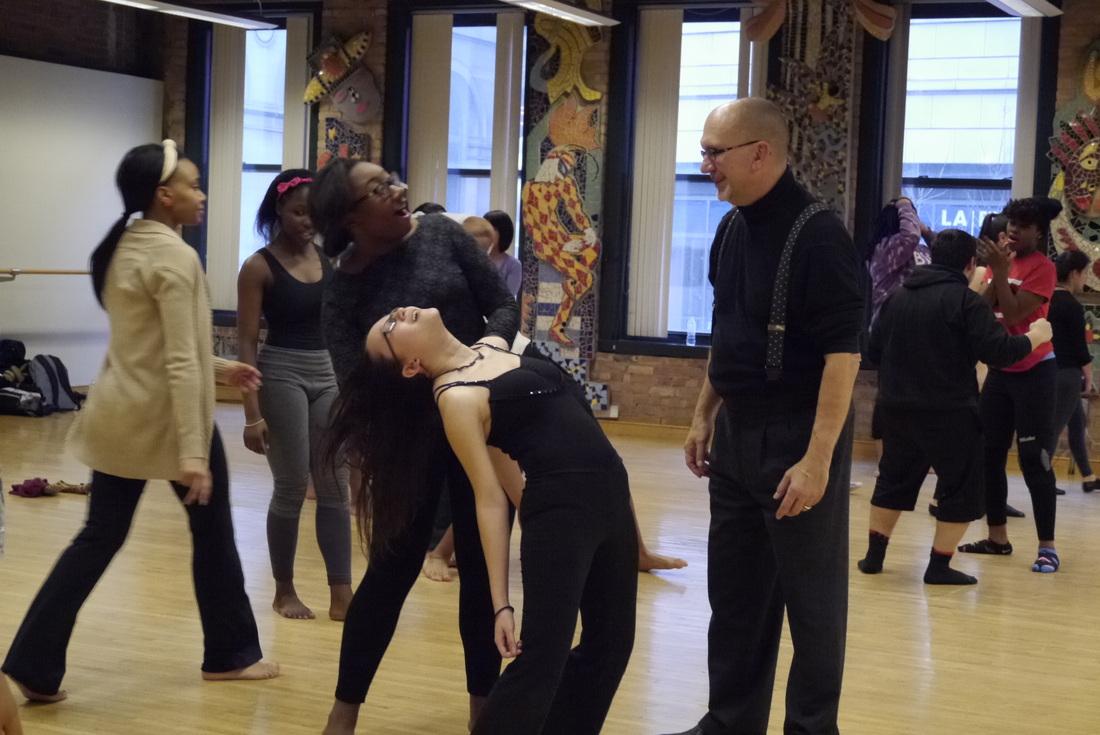 (Courtesy CPS Advanced Arts Program at Gallery 37)
Miriam Socoloff, former curriculum coordinator for the program, said it provides a home for artistic students who often feel like an "odd duck." And, she said bringing together teens from around the city with different ethnic and socioeconomic backgrounds "[made] the world a bigger place" for students.
"It would expand their dreams," Socoloff said. "It would make them meet kids for whom college wasn't even a question, it was just a fact of the next step of their life."
Reached Friday afternoon, teachers had mixed reactions to Plummer's letter. One teacher said, "Despite what they're saying now, they're closing the program … saying that it's up in the air is not the reality." Another said the move seems like backpedaling, but hopes it means the program will continue and doesn't hold Plummer personally responsible.
One program veteran thinks Plummer wrote the letter so people would "stop bothering him" – and says teachers need clarity so they can start recruiting next year's class of students. Another teacher doesn't believe the letter, but thinks the program could still survive if its supporters speak up soon.
"We want as many students as possible to have access to the Advanced Arts Program, and we are only considering potential modifications that would extend its reach," Plummer wrote.
For her part, McElroy said: "I feel lucky to have been part of the program for as long as I could. I'm hoping there's some kind of continuation of as much of it as possible. Fingers crossed that [the closure] doesn't actually happen!"
Program alum Sarah Adams, who wrote a call-to-action blog post after hearing the initial news, expressed concerns about what form the "modifications" could take. But, she said, "if they're backpedaling, great, absolutely, call it a miscommunication, and keep the program running for the kids. That's ultimately what I want. That's ultimately what we all want."
Follow Nick Blumberg on Twitter: @ndblumberg
– Brandis Friedman contributed to this story.
---