The video cannot be displayed.
The winter weather is finally upon us, but gardeners: don't despair. There's plenty to do with your green thumb even though it may be a little blue right now.
Joining us with some winter gardening ideas and tips is Eliza Fournier of the Chicago Botanic Garden.
Crop planning
Now is a great time to assess last season's garden: what worked and what didn't. Think about what plants you would want more of—as well as less of—this season. As you plan ahead consider the following tips:
Succession planting: plant more than one type of short season crop, like radishes, lettuce and spinach
Interplanting: intersperse fast growing crops like lettuce, spinach and beets into longer season crops like tomatoes and peppers
Extending your season: grow more crops earlier and later in the season. Peas can be planted as soon asthe  ground thaws. (St. Patrick's Day is a good benchmark.)
Want more tips? Windy City Harvest will host a crop planning workshop at 9 a.m. on Saturday, Jan. 23 at the Arturo Velasquez Institute. 
Start seeding
Before you begin, you will need the following items:
great soil
container for seeds (seed trays, egg cartons, peat pots)
dome 
lights (a natural, southern exposure or tabletop)
fresh seeds
Note: Know what seeds to start. Do not start root crops inside. Nightshade family plants are great to start inside (tomatoes, eggplants, peppers). 
Start seeds eight weeks before you plant them outdoors. If you plant them too early, you'll end up babysitting them. If you plant them too late, they might be too small and might have issues germinating. The beginning of March is a good time to start seeding. Be sure to provide consistent moisture, heat and light.
How to propagate houseplants
Fill a jar or drinking glass with lukewarm water, pull the leaves from the lower part of the stem, because leaves submerged in the water will rot the cutting. Place the cutting in the water and set the container on a sunny windowsill.
Avoid intense light such as a south-facing window, as too much direct heat and light may prevent rooting. Replace water as needed to maintain the same water level. Be sure the roots are always submerged and that the leaves remain above the rim of the container.
Roots usually appear in one to four weeks. When the roots are a few inches long, plant the cuttings in a pot filled with a lightweight commercial potting soil. You can root several cuttings and plant them in one pot to create the appearance of a full-sized plant.
---
Related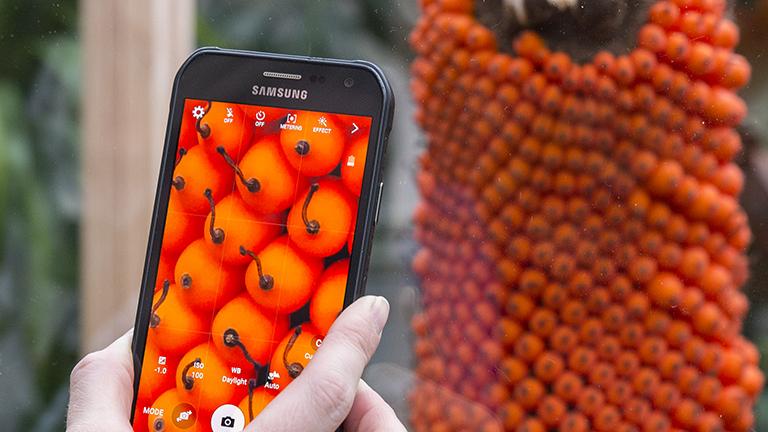 Alice the Corpse Flower Shows Signs of Life
One of two famous corpse plants at the Chicago Botanic Garden is bearing fruit. Find out why this happens and what this means for its stinky future.
---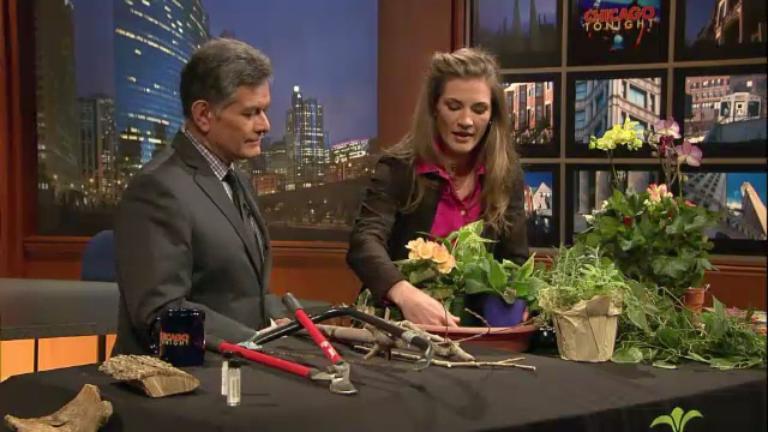 Winter Garden Care with Eliza Fournier
During a January visit a few years ago, Fournier explains why now is the best time to look for signs of the emerald ash borer and shares tips on caring for indoor plants during winter months.
---