If you've ever spent a long February weekend holed up in front of Netflix, binge-watching the exploits of a slimy South Carolinian, stick around.
The hit Netflix show "House of Cards" has a devoted following. Fans love the show's award-winning cast and plot twists as dramatic as the Washington Monument.
And as it turns out, one of the people responsible for keeping you hooked on the Underwoods is an Evanston native and Northwestern alum.
Laura Eason, executive story editor of "House of Cards" is also a prolific playwright and an ensemble member of Lookingglass Theatre. She takes us behind the scenes of the popular drama.

"We always think of the show as the show is about a marriage, and about these two people in the marriage."
–Laura Eason
---
For those unfamiliar with the show–or curious how one of its writers would describe it–we asked Eason for a summary.
"It follows Frank and Claire Underwood, who are a very, very ambitious couple. Frank starts as the House Whip and climbs his way–spoiler!–to the presidency. They are unbridled in their ambition and they will do anything to maintain their power."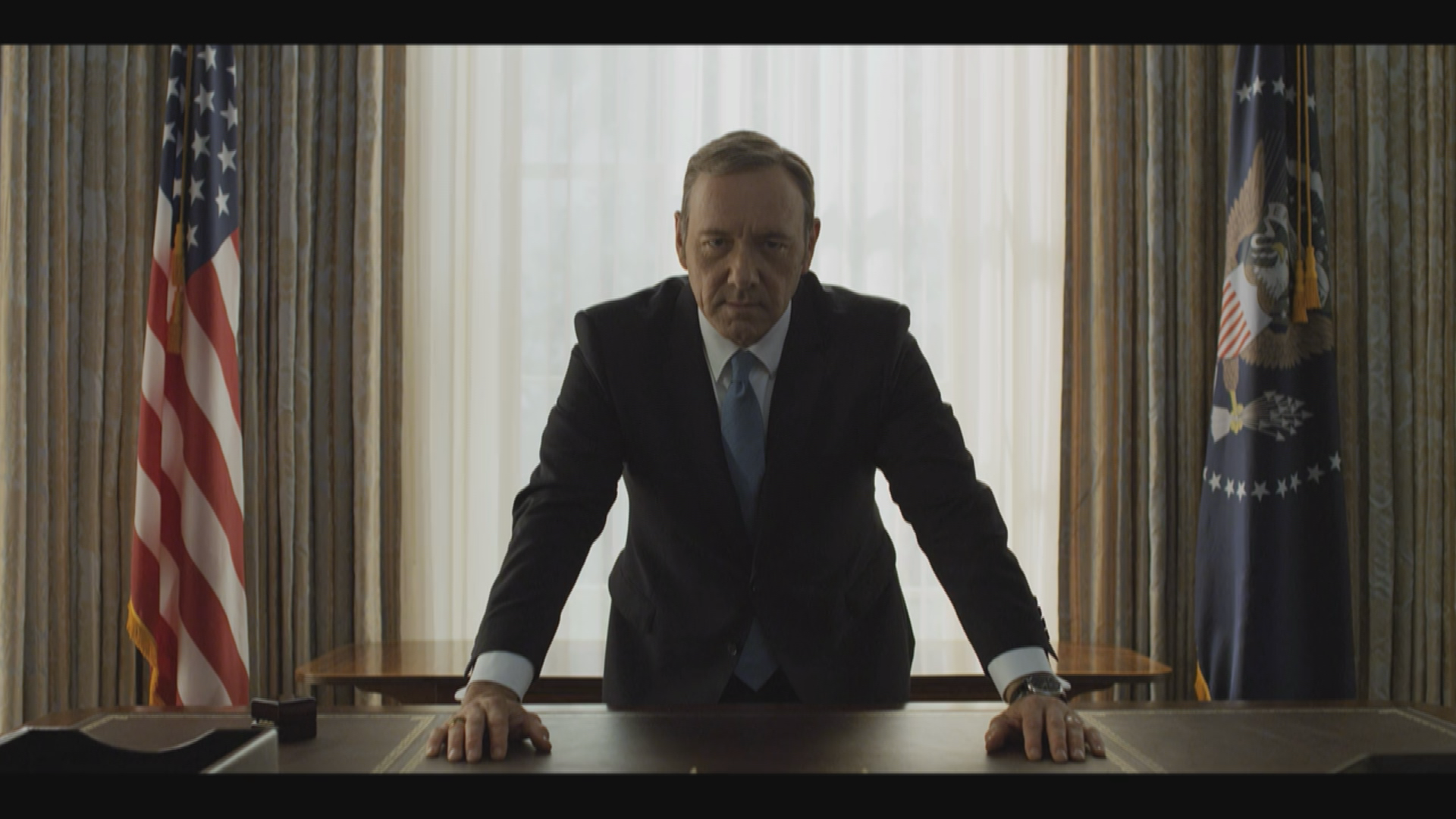 Eason says that the relationship between the Underwoods has inspirational roots in some very famous works.
"Beau Willimon, who is the show runner and creator of 'House of Cards,' is also a playwright and was very inspired by Shakespeare," she explained. "There's a lot in the Frank and Claire relationship that is like 'Macbeth.' And she is Lady M. in many ways, really pushing him to satisfy in many ways her own ambition. And then her own ambition in season three, which is the most recent season, really begins to emerge. We really see what she wants."
The show is set in Washington, D.C., but Eason says it's more about marriage than politics.
"We always think of the show as the show is about a marriage, and about these two people in the marriage. The setting is politics; we don't even think of it as a political show in a more traditional kind of way."
From stage to screen
Eason's play "Sex With Strangers" premiered at Steppenwolf Theatre in 2009 as part of the company's First Look series dedicated to new works. It was recently remounted at Second Stage Theatre in New York. The play got into the hands of Willimon, the "House of Cards" creator, when he was restaffing for season two of the show. "He read the play and we had a meeting, and we really clicked, and he thought that I would be a good fit for the show," Eason explained. "It was my first interview to staff on any TV show. I was very lucky."
As to how writing for the screen compares with writing for the stage, Eason says it's really different.
"You're part of a team," she said. "I'm one of six writers. Beau is the seventh writer in the room who really leads the conversation. Our job, as opposed to being a playwright–when it's really your voice, and it's all on you–you really are part of a team, and you're all pitching and contributing and throwing out possibilities for months and months. It's Beau, the show runner, who makes the final decision about how things move and how things go."

"To write for a character who has no hesitation of absolutely going after what she wants, no matter what, is really fun."
---
Eason has been at the helm of a couple of "House of Cards" episodes, including one in which Claire Underwood reveals on CNN that she has had an abortion. How did she approach being in charge of shaping an episode?
"We write and develop as a team, so we collectively wrote the outline that I then wrote that episode from," she said. "So there's a lot more of every writer in every episode than people would expect. So as much as I did the actual writing of the scenes and the crafting of the dialogue and the structure and the way things unfolded, a great deal of it was already decided by Beau and by the team."
She says that writing for Claire is particularly fun because nobody's concerned about making her "likeable."
"There has been a lot of pressure–to make female characters especially–likeable and relatable," she said. "I think women and ambition is tricky ... for people to take that in sometimes from female characters. I think we're having a large cultural conversation about the role of women and women's ambition, and women in positions of power. So there's a lot about Claire that I think is very current and that's exciting to write for. But to write for a character who has no hesitation of absolutely going after what she wants, no matter what, is really fun."
Star power
There is some big talent on the show, including Kevin Spacey (Francis Underwood) and Robin Wright (Claire Underwood). 
"It's a dream to be able to write for actors of that calibre," Eason said. "They always take what you've given them and make it deeper and richer than you even could have hoped. It's a huge gift, to be able to write for them."
Some of the fans are pretty high profile, too. 
"We see tweets and get feedback. The residents of the Hill, they love it," she said. "They love the show, and for us it was an incredible moment when Obama tweeted that the new season was coming out and no spoilers for 'House of Cards,' and we all were just blown away."
Tomorrow: @HouseOfCards. No spoilers, please.

— Barack Obama (@BarackObama) February 13, 2014
Spacey's response:
Mr. President, you won't have any spoilers from me. Enjoy the binging - RT @BarackObama: Tomorrow: @HouseOfCards. No spoilers, please.

— Kevin Spacey (@KevinSpacey) February 14, 2014
Was the president binge-watching the show?
"Well, I hope I'm not giving away state secrets," Eason said, "but he actually was taking a long overseas trip and asked if he could have the DVDs in advance, before they launched. I think he had time because he was taking this very long plane trip. We were able to arrange that, and all the writers wrote a note, hoping that he enjoyed it, and it was an amazing moment to sit and write a note to the President of the United States, hoping that he enjoyed our show."
Earlier this week, Norman Lear appeared on "Chicago Tonight." Eason reflected on the influence he had on TV writers at large, and we asked her to share a few words for him. Here is Lear's reaction to what she had to say.
---
She also shared this tweet when the two crossed paths in our studio.
@wttw for interview before talk @Chi_Humanities tomorrow & met personal hero and legend @TheNormanLear! The best! pic.twitter.com/okMpDBWynz

— Laura Eason (@LEasonNYC) October 26, 2015
Season four
Eason can't say much about the next season of the show, but that didn't stop us from asking her about it.
"It's very exciting, there's a lot of really cool things happening. It was a great season to work on, and that's all I can tell ya," she said.
---
Watch the season one trailer for "House of Cards":