Jump to: Friday | Saturday | Sunday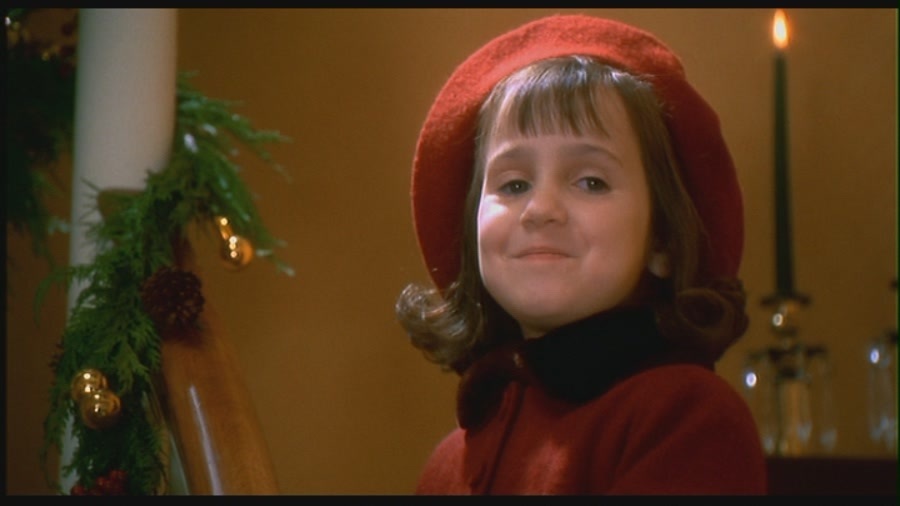 Kids' Night Out - Christmas Celebration (Friday-Saturday)
The Kids' Table, 2864 N. Lincoln Ave. 
Give the kiddos a night on the town. At this holiday celebration, kids make custom pizza, gingerbread cookies and hot chocolate while watching "Miracle on 34th Street"–the 1994 version starring Mara Wilson and written and produced by John Hughes. 6-9 p.m. Friday. Also takes place 6-9 p.m. Saturday at the Wicker Park location: 2337 W. North Ave. $40 per child. 
---
Also on tap Friday:
'Home Alone' Double Feature
Thalia Hall, 1807 S. Allport St.
Get your Macaulay Culkin fix something fierce with back to back "Home Alone" and "Home Alone 2" screenings at Thalia Hall. 6:30 p.m.: "Home Alone"; 8:45 p.m.: "Home Alone 2." $5 ticket includes both screenings. 
Dave Hoekstra Talks Latest Book
Co-Prosperity Sphere, 3219-21 S. Morgan St. 
Former Chicago Sun-Times reporter Dave Hoekstra discusses his latest book, "The People's Place: Soul Food Restaurants and Reminiscences from the Civil Rights Era to Today," with a forward by Grammy award-winning musician Chaka Kahn. William Luck spins rare gospel records. 6-9 p.m. Free.  
Merry Merry with the von Trapps (Friday-Dec.23)
Chicago Symphony Orchestra, 220 S. Michigan Ave.
Yes, those von Trapps, the ones who inspired Roger and Hammerstein's "The Sound of Music." Or at least, their great-grandchildren. Hear them and the Midwest Young Artists children's choral ensemble perform a program of classic holiday songs. 7 p.m. Friday; 3 p.m. Saturday; and 3 p.m. Monday-Wednesday. $38-$108. 
---
Apollo Chorus of Chicago Sings Handel's 'Messiah' (Saturday-Sunday)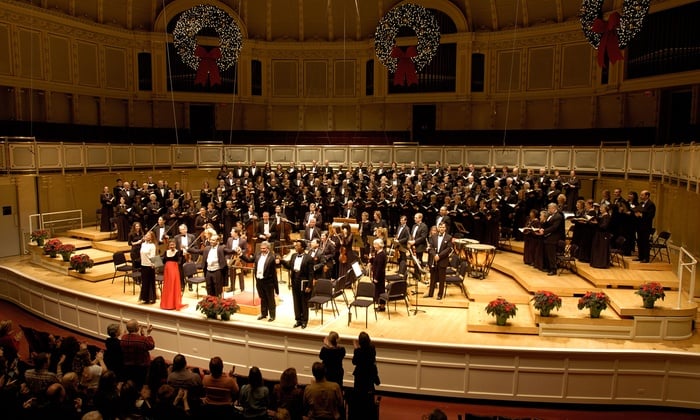 Harris Theater, 205 E. Randolph St. 
The Apollo Chorus has been presenting this Handel classic since 1879. The quartet of soloists includes soprano Amanda Majeski, who more recently starred in "The Passenger" at Lyric Opera. The Chicago Tribune calls it a "venerable holiday tradition" performed with "an exultant spirit that came from the heart." 7 p.m. Saturday; 2 p.m. Sunday. $30-$60. 
---
Also on tap Saturday:
'Coin-Operated Americans' Book Launch
Geek Bar, 1941 W. North Ave.
Author Carly A. Kocurek launches her book "Coin-Operated Americans: Rebooting Boyhood at the Video Game Arcade," both a history of arcade gaming and an exploration into the current conversation around gender and gaming. 3 p.m. Free; book costs $22.95. 
Gingerbread House Decorating Class
Ceres' Table, 3124 N. Broadway
A festive class is led by master pastry chef Christine McCabe. Participants enjoy hot cocoa and homemade egg nog and guests that bring new, unwrapped gifts for the Toys for Tots Foundation will receive a voucher for a future complimentary dessert at Ceres' Table. 10 a.m. $22 per gingerbread house.    
Africa International House Annual Pre-Kwanzaa Holiday Market (Friday and Saturday)
Harris Park, 6200 S. Drexel Blvd.
Browse eclectic holiday gifts and enjoy live entertainment, storytelling and workshops celebrating the week-long holiday of Kwanzaa. 4-9 p.m. Friday; 10 a.m.-7 p.m. Saturday. Free.  
---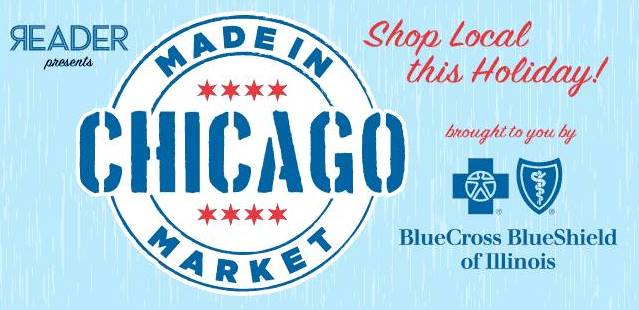 Made in Chicago Market
Plumbers Hall, 1340 W. Washington Blvd. 
Clothes, house stuff, food and drink, all made right here in sunny Chicago. Knock out some holiday shopping or buy yourself something nice. With goods from Bigfat's Hot Sauce, Katherine Anne Confections, Broad Street Jewelry and more. 11 a.m.-5 p.m. Free.   
---
Also on tap Sunday:
Feast of the Seven Fishes 
Cafe Spiaggia, 980 N. Michigan Ave., Level 2 
Celebrate in traditional Italian Christmas style with a six-course menu that includes such items as crudi di mare, spaghetti con sepia, and polpo alla griglia. Dishes are inspired by those the chefs' grandmothers used to serve around the holidays. Seatings at 4 p.m. and 7 p.m. $75; $25 for wine pairings.  
A Walk With Light on the 606
Walsh Park, 1722 N. Ashland Ave.
Get your community walk on along the trail. Bring an LED candle, light, glowstick or anything else that shines. Walk ends at Walsh Park with fire pits, warm refreshments, s'mores, music and fire dancing. 4:30-6:30 p.m. Free. 
'Beowulf & Grendel'
Chief O'Neill's, 3471 N. Elston Ave. 
Chicago author June Sawyers has combined the epic English poem Beowulf with John Gardner's 1971 novel "Grendel." The fruits of her efforts are presented in a staged reading with two actors and a fiddle player. One night only. 7 p.m. $15 at the door, cash or credit only.
---
More fun holiday event roundups from 'Chicago Tonight'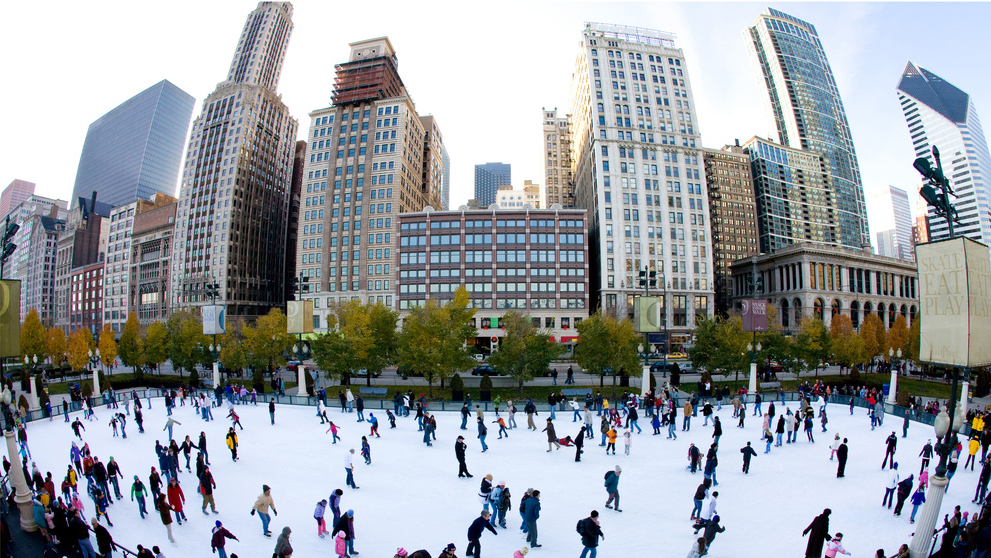 Ice Skating in Chicago: Outdoor Rinks Serve Up Frozen Fun
Get the scoop on where to lace up your skates this season.
---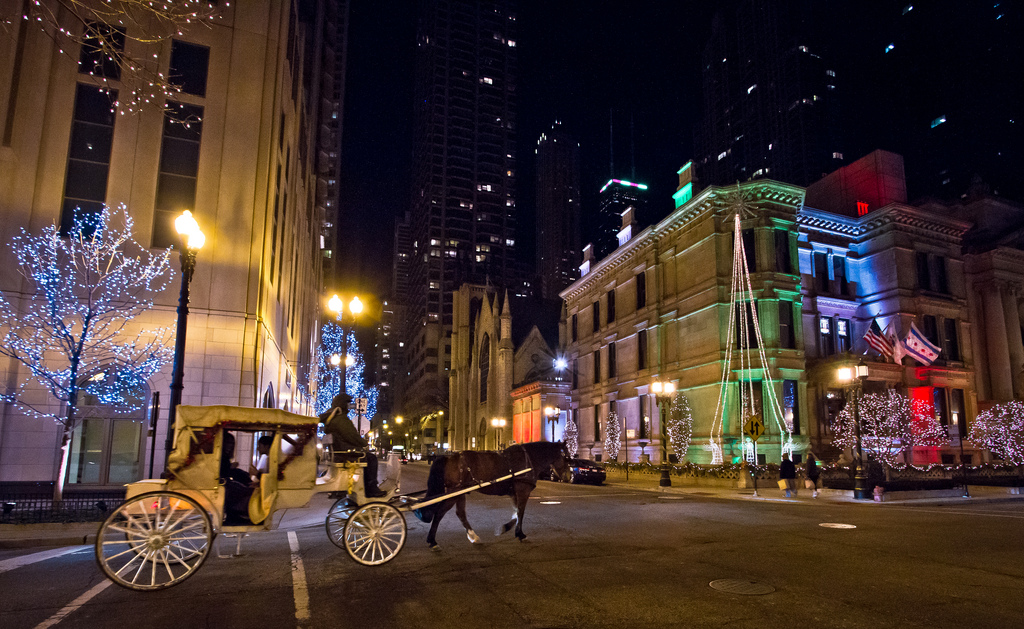 Holiday Events Guide from 'Chicago Tonight': 'Tis the Season!
A month of holiday favorites and winter delights.
---
Events listed are subject to change. We recommend double-checking times and locations before you head out the door. Want to share your upcoming events with us for consideration in a future roundup? Send us an email.