Chicago is still reeling from the release of a video that shows a teenager being shot and killed by a police officer.
The city's police superintendent has lost his job. The city's police superintendent has lost his job. And protesters want the mayor and the state's attorney to resign. On top of all that, Chicago public schools are virtually bankrupt.
Given this background, what can be done to restore trust between police and young people, and what can be done to improve safety in both Chicago schools and Chicago neighborhoods?
Mikva Challenge
High school students from across the city joined us on Thursday for a forum on violence. The program, which aims to get young people involved in politics, policy and community leadership, is a collaboration between Mikva Challenge and the Constitutional Rights Foundation Chicago (CRFC).
The forum – airing Thursday night at 7 p.m. as a special edition of "Chicago Tonight" – offers students the opportunity to ask our panel of guests questions about the safety of their schools, gang recruitment and prevention, how police are trained, segregation in the city and other important topics.
Our panel includes Jadine Chou, Chief Safety and Security Officer for the Chicago Public Schools; Berto Aguayo, a former gang member who became a Mikva Challenge student and a neighborhood leader who recently interned with Sen. Dick Durbin in Washington, D.C.; and Eric Washington, Deputy Chief of Community Policing for the Chicago Police Department. With us in the audience to help facilitate the conversation were "Chicago Tonight's" Brandis Friedman and Paris Schutz.
Read extended bios of our panel and more about the Mikva Challenge below.
Join the discussion
We want to hear from you! Tweet your reactions using the hashtag #ChicagoTonight. We might use them on air. Follow along on Twitter below. You can also add your comments to the story.
Behind the scenes
Students, teachers and Mikva Challenge coordinators arrived at WTTW late Thursday morning for warm-up activities, lunch and discussion. Below, photos from the day.
After the forum, Mikva Challenge coordinator Jill Bass led a casual conversation with students about what they had just experienced. Watch the nine-minute, web-exclusive video below.
---
While the majority of students were participating in the group debrief with Bass, we conducted a handful of one-on-one interviews. Find out what this group had to say about their experience, and what's next for them.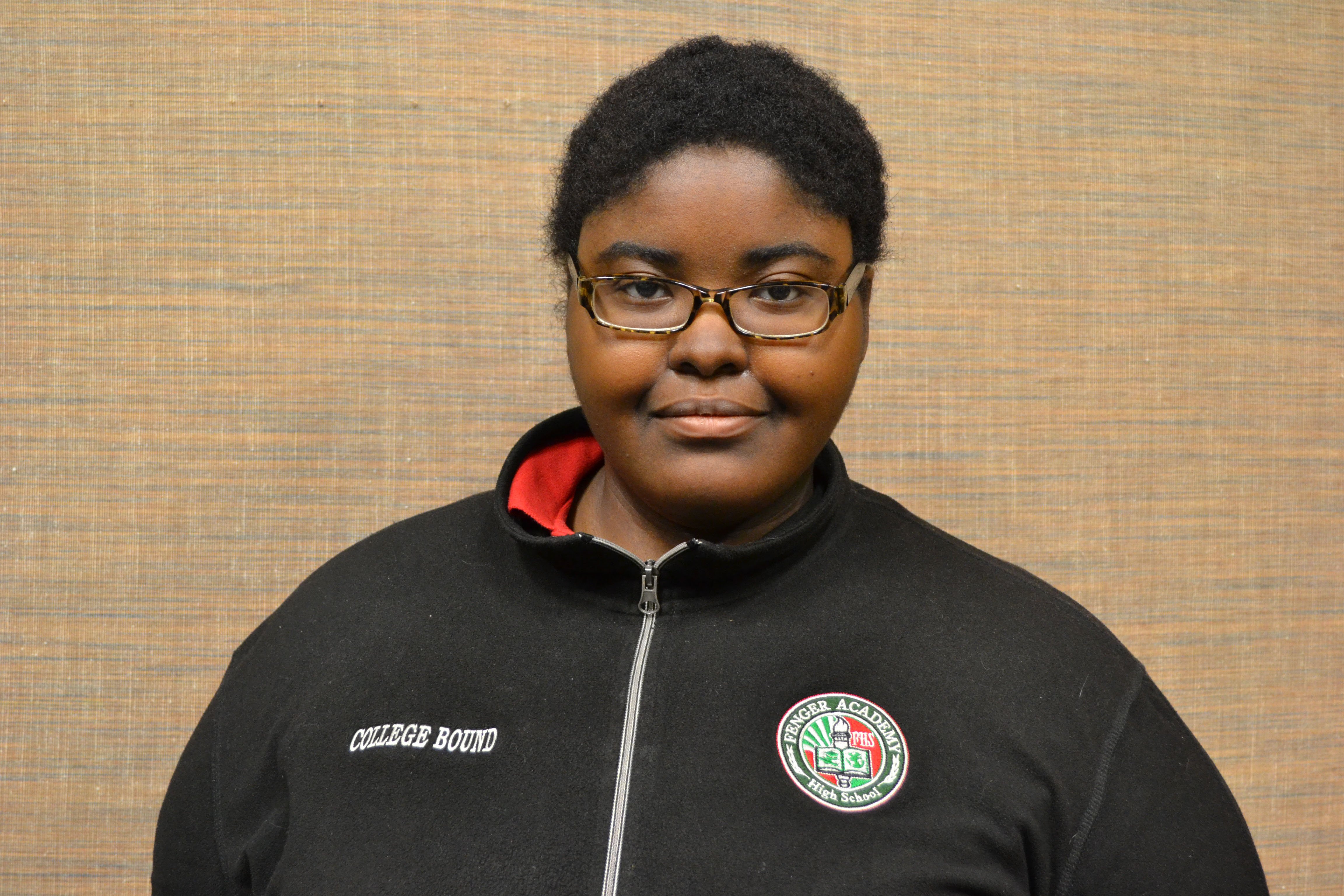 Treana Harris
Treana Harris
Junior at Christian Fenger Academy
What most surprised you about today's visit?
"How honest the panel was. It's like they were talking from their view as someone who works with these people, or their own experiences, and not what the general people want to hear from them."
What are you going to take away from today's visit?
"That everybody is trying on one level, at least. Everybody wants to make everything better, it's not like they don't care, they're trying, but we need to push a little bit harder."
What's next after graduation?
"I'm going to be a senior and I want to graduate and go to college."
---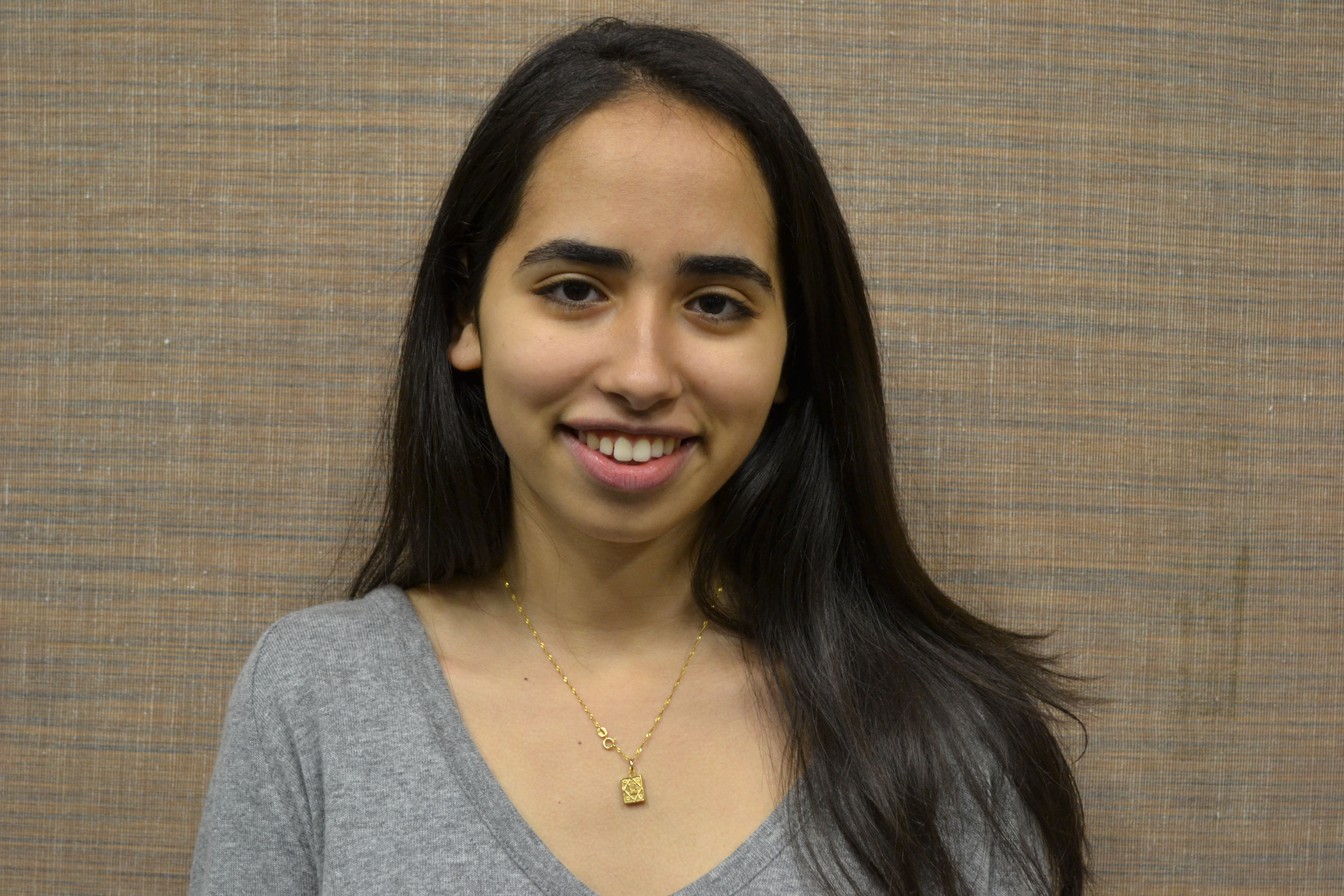 Jeanine Shaikh
Jeanine Shaikh
Senior at Lakeview High School
How did you come up with your question?
"The answer to my question actually surprised me because the question I asked Mr. Berto was if he knows other people who also wanted to leave the gang life. And we don't usually think that because we think that maybe they wanted to do that. But sometimes they have no choice and people usually want to leave that and sometimes we just need to think about that more. So I like his answer."
Other than the response to your question, what most surprised you about today's visit?
"How honest they were and they wanted us to actually ask them questions. And they were really open to us. I felt like we got the best answers that we could have gotten from anyone else and I liked how they answered our questions."
What are you going to take away from today's visit?
"I feel like I want more people to know about this and that it's an important cause. And people should take notice and just tell my friends at school and just let them know what's going on."
What's next after graduation?
"College—hopefully Loyola University Chicago. I never really wanted to go into civics classes, but I took so much away from this year, so hopefully I'll do something like that in college too."
---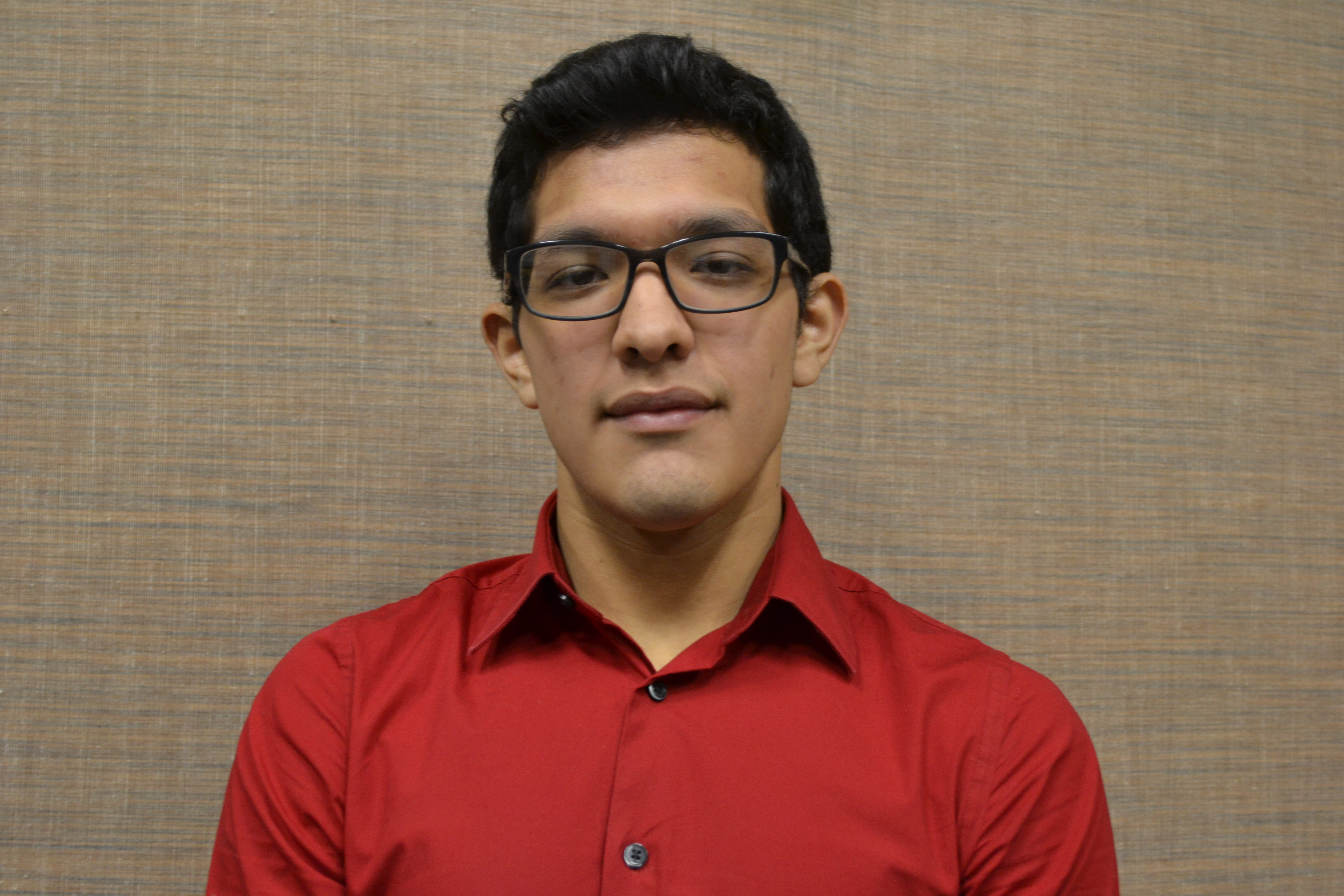 Michael Castaneda
Michael Castaneda
Senior at George Washington High School
What most surprised you about today's visit?
"What most surprised me was the environment. How professional the staff and everyone here was and how they were able to transform us students to really pull the confidence out of us to ask questions on live television."
How did you feel about the answer to your question?
"I felt reassured. My question it was more of a personal question for Mr. Berto and it made me reassured that he answered it."
What will you take away from this experience?
"The one big thing that I got from Mr. Washington is that what people don't understand is that it was one police officer's mistake that really caused this big controversy and you shouldn't really judge just one whole, general population of something off of one person's wrongdoings."
What's next after graduation?
"After high school I definitely want to go to college and start my career right away. I want to major in economics and hopefully start a job."
---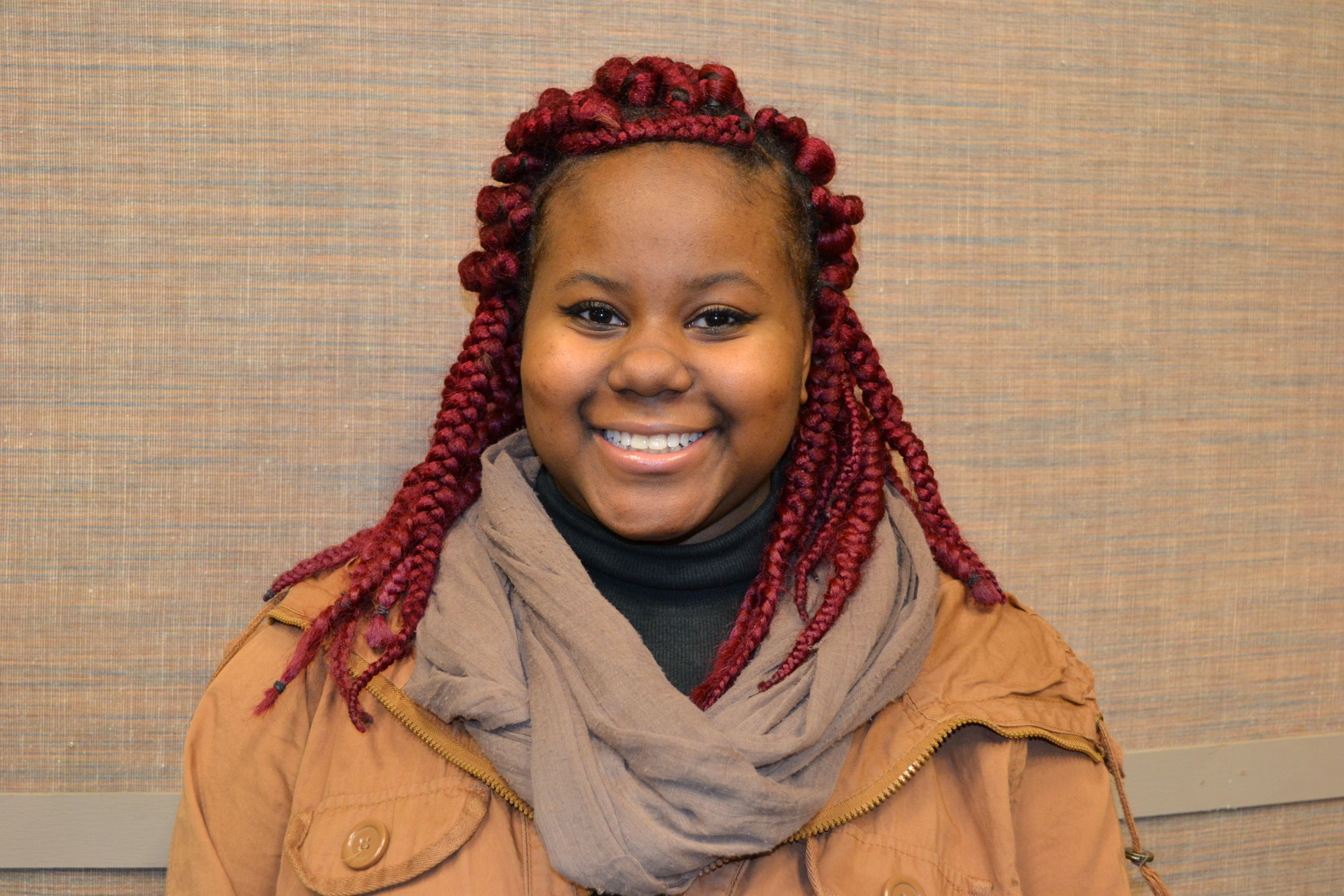 Je'la Walton
Je'la Walton
Senior at North Lawndale College Prep
How did you come up with your question?
"It's funny because, in the beginning, I didn't know what to ask. I had all of these questions that I needed answered and at one point, I wanted to start at something that was general—I didn't want to go too specific into something. And then at another point, I didn't know where to go at all. And then I heard about the whole body camera issue and I'm like, 'OK, this is perfect.' Because that was one of the main issues—the fact that the video wasn't shown.  So I thought, 'how effective can we honestly trust the idea of this camera?' Just like Mr. Washington said, it's always a one-sided thing—it's always the view. So you don't know who's behind the camera, and you also don't know what happened before it was recorded."
What will you take away from this experience?
"One thing I'm going to take away is the idea of being biased. You know, there's nothing wrong with having one, it's just the idea of letting it control your entire mindset and that's how you become a stereotypical person. And, besides that, I think the one thing I'm going to take away is the fact that, with being biased, or with having an opinion, you need to know all sides. And before me and anybody else—and I would feel that a lot of the audience members would feel the same way—that before we can personally voice our opinions, we need to know what's going on first and we need to get an idea of what is being said. So before we jump to conclusions and point fingers, we need to figure out what it is because we can be in that same shoe and we don't want anyone to get a misrepresentation of who we are."
What's next after graduation?
"College—I'm a Posse Scholar with the University of Wisconsin-Madison. So that's next and making sure that I remember who I am, where I come from, and knowing that it could have been me at any moment. And letting my younger family members know that they just got to keep their head up."
---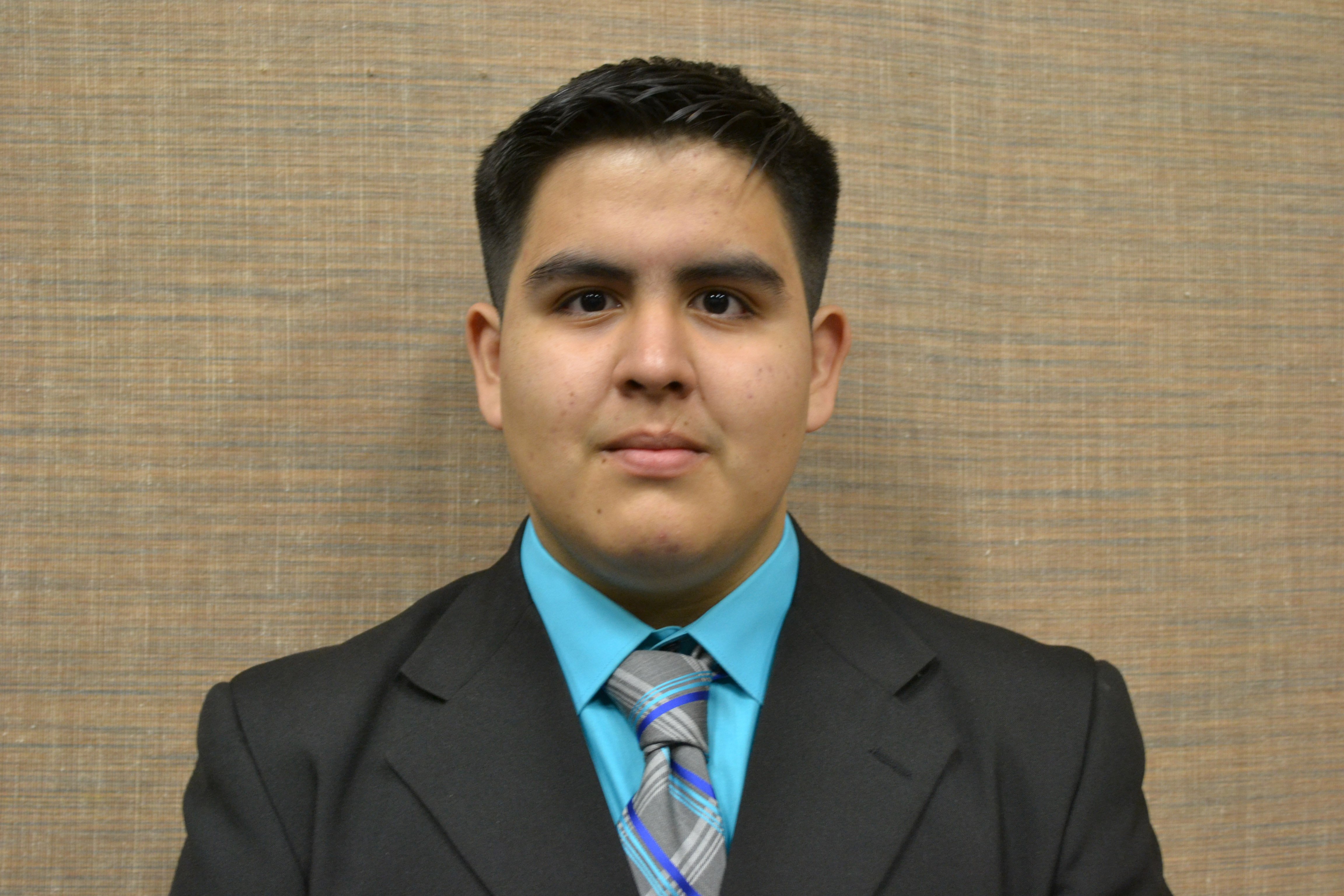 Adrian Rivas
Adrian Rivas
Sophomore at Lane Tech High School
What was one of the most surprising responses that stood out to you?
"The most surprising of the three, I believe, was just pretty much the easy accessibility of firearms. I think that's a huge, huge point that I think us as a community in Chicago should address as soon as possible because with Indiana—having about 45 minutes away drive, coming in  and forward is an easy task for anyone who is determined to do so some illegal acts such as sadly buying and selling firearms illegally."
What is the most important thing you're going to take away from today's panel?
"One of the most important things that stood out to me to take away was the response of the police department and their honesty to their mistakes, and it gives me a bit more confidence in our city to know that there is a process and there are determined steps to resolve possible issues. However, to know this also worries me because alongside all of these differing issues that are going along with the increase in violence and such, the police department is actually under investigation, federally which is a huge red flag which I think us as a community should stand together and vote, and make change in our community one step at a time."
What's next for you in terms of school, volunteering or your work with Mikva?
"The next step is being more of a leader and have a clearer voice and strong voice for my community. This Saturday, Dec. 19, I have a meeting with City Treasurer Kurt Summers and taking my experience from here at this event, I think I shall put forth some new suggestions regarding the Chicago budget and other implementations the city might be able to implement to further our development of addressing the issues that we discussed today."
---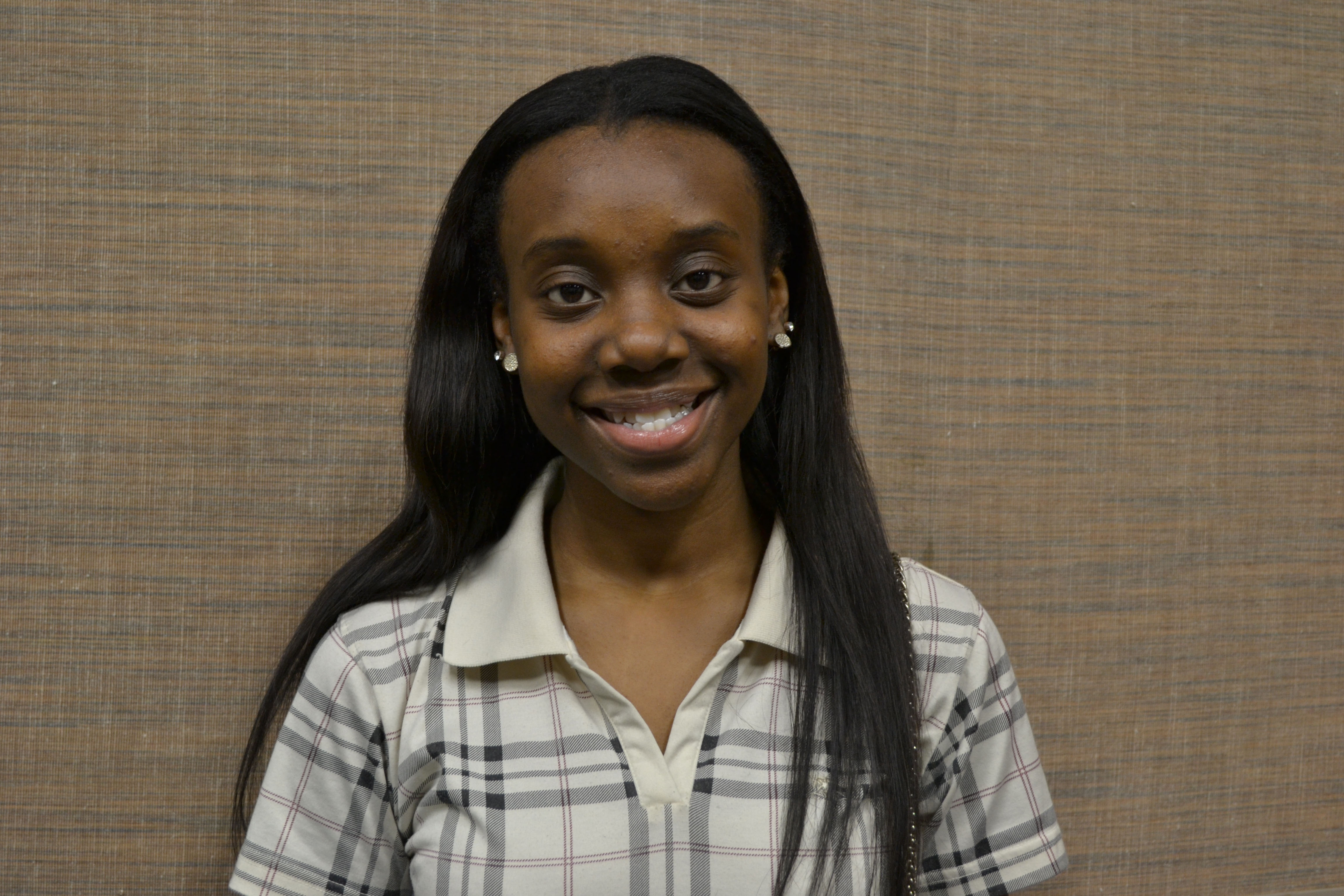 Bryana Ballard
Bryana Ballard
Sophomore at Curie High School
What are you going to take away from today's discussion?
"Basically, about what Jadine Chou said to my question about how they're working on addressing certain situations in school and how sometimes they escalate a little too fast in order for things to be done quickly. I really do see where she's coming from about how things escalate really fast because sometimes like when school fights do break out really fast you truly never know what's going to happen. I see where she's trying to manage to get schools together, see what's going on or stop things before they happen."
How did you come up with your question?
"It was based on the beginning of the year on how things were just escalating really fast. Like sometimes it's like most kids get very irritated by it, like why do certain fights have to be done at school? Or why are they angry at each other? And sometimes students just fight each other for no reason. So that's where my question came about."
What will you take from what you learned from this panel, and more specifically what Chou said about your question, back into the classroom?
"Before you let things escalate, try to talk to someone or tell someone if something's about to happen in order to prevent it from happening. Stay positive."
What's next for you in terms of school, volunteering or your work with Mikva?
"As far as in school, trying to maintain my grades and my GPA and try to go really far on that. And pushing myself with my cheerleading career."
---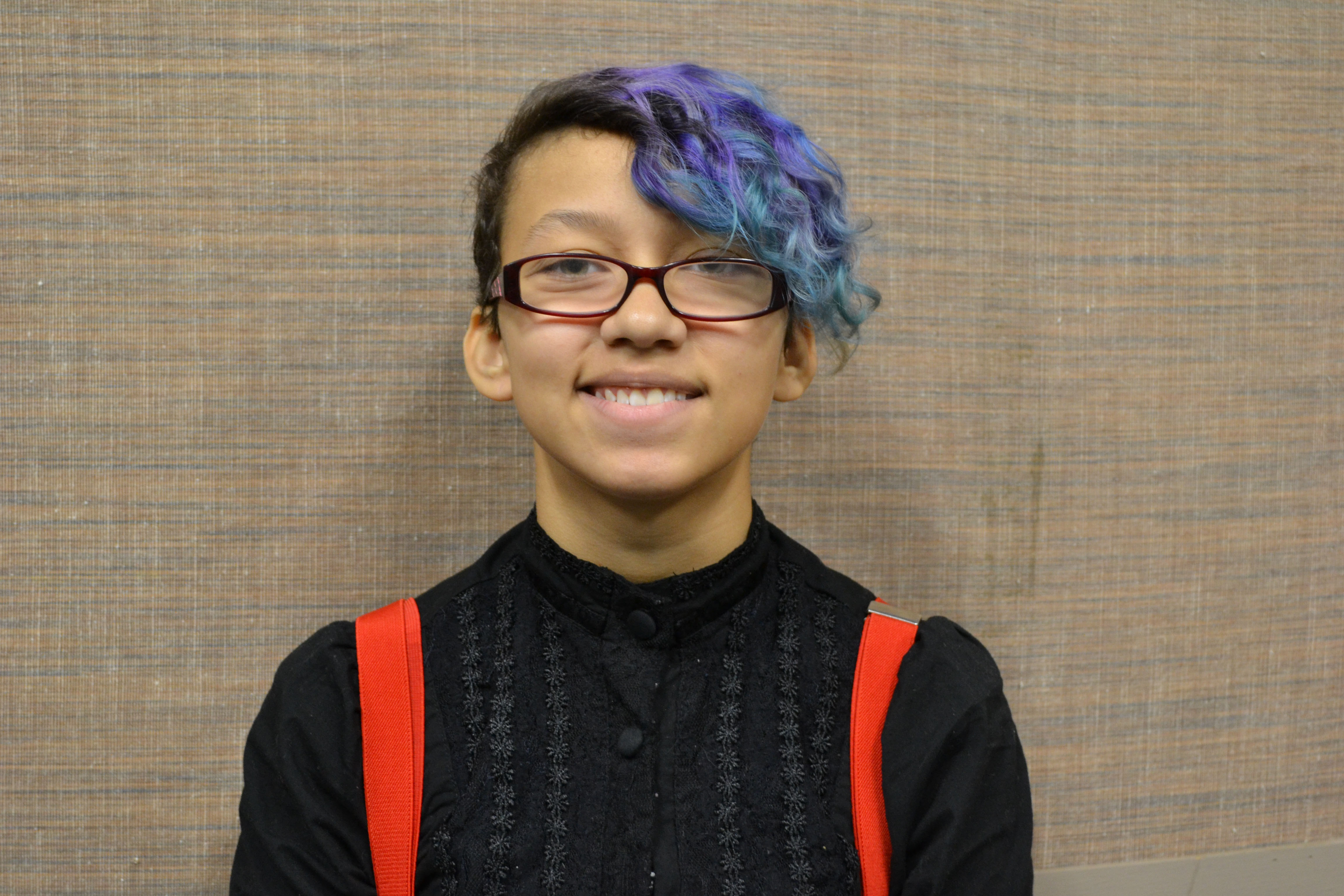 Dominique Del Valle
Dominique Del Valle
Sophomore at Alcott College Prep
What influenced your question that you asked the panel?
"It was a couple of different things. I read up a lot on the issues of police, violence and such and I also personally have had multiple encounters with police where it either didn't go well or it did go well and part of my family are police officers. So I know that there are multiple sides and these are people and I wanted to see that perspective in all of these officials and see where they were coming from and so on."
Did you feel that you got to see all the sides based on the panel represented?
"I definitely feel like there was a fair amount of representation. I feel like also there could've been a little bit more. I don't know. Not necessarily more people."
What did you feel like was missing?
"I feel like there was just I guess lack of time definitely was a part of it, however, I feel like since there was the pressure to be formal in this occasion it felt like you didn't get to see necessarily these people's perspective but rather these officials' perspectives."
What surprised you most from today's panel?
"Seeing how different their perspectives were yet how related their responses were and seeing the correspondence in certain communities."
How will you implement what you've learned from this panel into the classroom?
"I plan to continue with Mikva and continue to go through with these types of panels and such, and overall getting more involved in my community in school and at home."
---
Berto Aguayo

Aguayo grew up in the South Side of Chicago and got involved with gangs at age 13. Through his involvement with Mikva Challenge, Aguayo was exposed to politics and public service and was inspired to get off the streets. He is now a top student at Dominican University, where he majors in political science and economics and serves as student body president. He has also served in Mayor Emanuel's Youth Commission; as the coordinator for the Hoops in the Hood program in the Back of the Yards neighborhood; and as an intern for Sen. Dick Durbin through the Congressional Hispanic Caucus Institute. Aguayo expects to graduate Summa Cum Laude from Dominican University this spring, and he hopes to attend law school in the near future.
Jadine Chou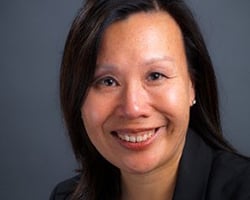 Chou has served as the Chief Safety and Security Officer at Chicago Public Schools since late 2011. According to a CPS release issued at the time of her appointment, Chou will "oversee all aspects of student and school safety and security" and work at "promoting a better climate" at schools. Chou previously was senior vice president of the Chicago Housing Authority, where she secured funds to install 2,700 security cameras; implemented an arrest-notification system to alert residents of potential lease violations; and partnered with the Chicago Police Department to manage the use of CHA cameras and identify hotspots. Chou appeared on "Chicago Tonight" in 2012 to discuss school safety.
Eric Washington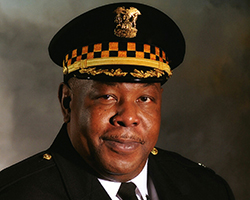 Washington is the Deputy Chief of Community Policing for the Chicago Police Department. The role, announced in late February 2015 aims to "further cement the expanded role community policing and neighborhood partnerships have taken" under Mayor Emanuel's administration, according to a news release. Washington is a decorated 28-year veteran of the CPD, where he has served various roles, including commander of the 11th District and of the narcotics division.
---
In 1999, Mikva Challenge started with two schools and 40 students. Its goal was to get high school students interested in public service. Originally, Mikva Challenge was going to be a scholarship to honor the legacy of Abner Mikva, but conversations with Mikva led to organization focusing its mission on engaging youth in political campaigns and public service. Now there are more than 6,000 students and 130 teachers who participate at 110 schools in the Chicago metropolitan area.
More: Read an interview with Meghan Goldenstein, Elections in Action Program Director for Mikva Challenge.
---
About CRFC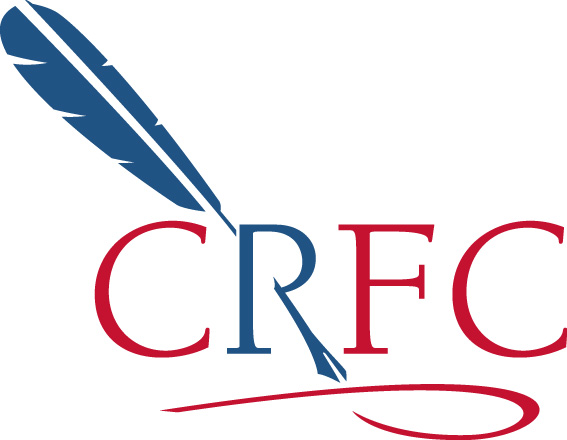 Constitutional Rights Foundation Chicago (CRFC) strengthens American democracy by providing elementary and secondary students with hands-on learning about the Constitution to prepare them for informed civic engagement. Nonprofit and nonpartisan, CRFC develops and delivers interactive programming, classroom-tested professional development, and problem-based curricula that address rights and responsibilities, law, and policy. Founded in 1974, CRFC is an independent 501(c)(3) organization headquartered in Chicago.
---