On a day quarterback Jay Cutler continued his solid play and a patchwork offensive line managed to provide him decent protection, it was the Bears defense that ruined the mood at sunny Soldier Field.
Leading by a touchdown with two minutes left in the game, Bears cornerback Sherrick McManis got burned by Vikings rookie receiver Stefon Diggs on a 40-yard touchdown play to tie the game at 20 apiece. The Bears went three-and-out on their next series when Jeremy Langford dropped a crucial third down pass. With less than a minute to go, the Bears defense failed to stop the Vikings again as safety Antrel Rolle got beat on a Charles Johnson 35-yard gain to set up the Vikings winning field goal as time expired.

"I think down the stretch, you have to coach them better and you have to make plays when they are there to be had. That's really the truth."
–John Fox
---
It was a bitter ending to a day that saw Jay Cutler and Robbie Gould notch career milestones. Cutler connected with Alshon Jeffery on a beautiful 21-yard touchdown pass in the corner of the endzone in the second quarter. It was the 137th touchdown pass of Cutler's Bears career, tying the franchise mark set by Hall of Famer Sid Luckman. Kicker Robbie Gould made a season-long 55-yard field goal, extending his franchise record of field goals made of 50 yards or more to 20.
The Bears' (2-5) next game is Monday night at San Diego against the Chargers (2-6).
Bears Injuries
• Running back Matt Forte: left the game with a right knee injury
• Wide receiver Eddie Royal: left the game with a left knee injury
• Cornerback Bryce Callahan: left the game with a concussion
---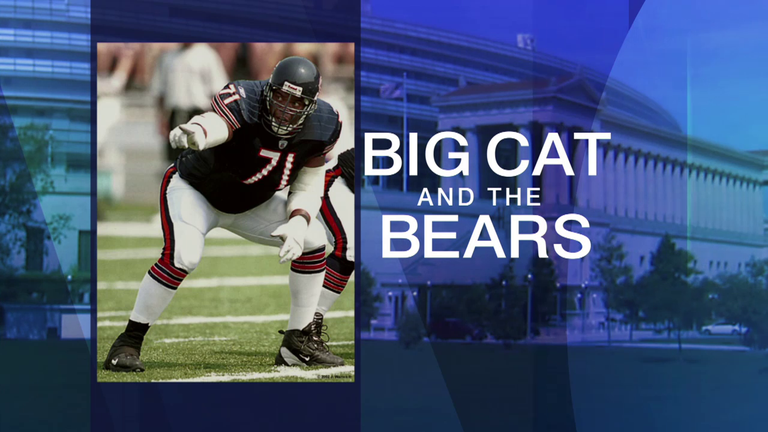 Join us every Monday on "Chicago Tonight," as former Bear James "Big Cat" Williams joins Ann Kreiter to give us his take on the game.
---
Notable Quotes
Head Coach John Fox
On what he said to the team after Sunday's loss: "It's the NFL. I think the guys fought and competed. We were in the game, much like the last four weeks. We won two but we didn't finish the last two weeks, and then you lose. I think down the stretch, you have to coach them better and you have to make plays when they are there to be had. That's really the truth."
Quarterback Jay Cutler
On how tough these games are: "Seems like we get into a lot of these games and are not coming off on the winning side enough. Coach Fox, I think, said it best, there are not a lot of blowouts in the NFL. You're going to be in some tight games. You have to find a way to win it in the fourth quarter."
Offensive Tackle Kyle Long
On Jay Cutler's performance: "Another ballsy effort by Jay. Some exceptional throws and catches by our guys on the back end. Tremendous job finishing there at the goal line. Speaks to the kind of person he is and the kind of player he is."
Notable Stats
• Alshon Jeffery's 21-yard touchdown reception in the second quarter was his second TD reception in his third game this season. Dating back to last season, Jeffery now has a touchdown reception in eight of his last 10 games.
• Cornerback Kyle Fuller picked off Vikings quarterback Teddy Bridgewater and returned it 15 yards to the 34, setting up the Cutler-to-Jeffery touchdown. It was Fuller's fifth interception of his career.
• Linebacker Pernell McPhee recorded his fifth sack of the season. It was his third straight game with a sack.