The video cannot be displayed.
The fall theater season is in full stride with a pair of works that illustrate the genius of the great Irving Berlin, including a lavish take on "White Christmas" at Drury Lane Theatre in Oakbrook. But before we visit Berlin, there are darker themes to explore, some with Chicago roots.
Joining us with reviews of six highly recommended shows is Chicago Sun-Times theater critic Hedy Weiss.
---
'Never the Sinner'
Continues through Dec. 6
Victory Gardens Theater, 2433 N. Lincoln Ave.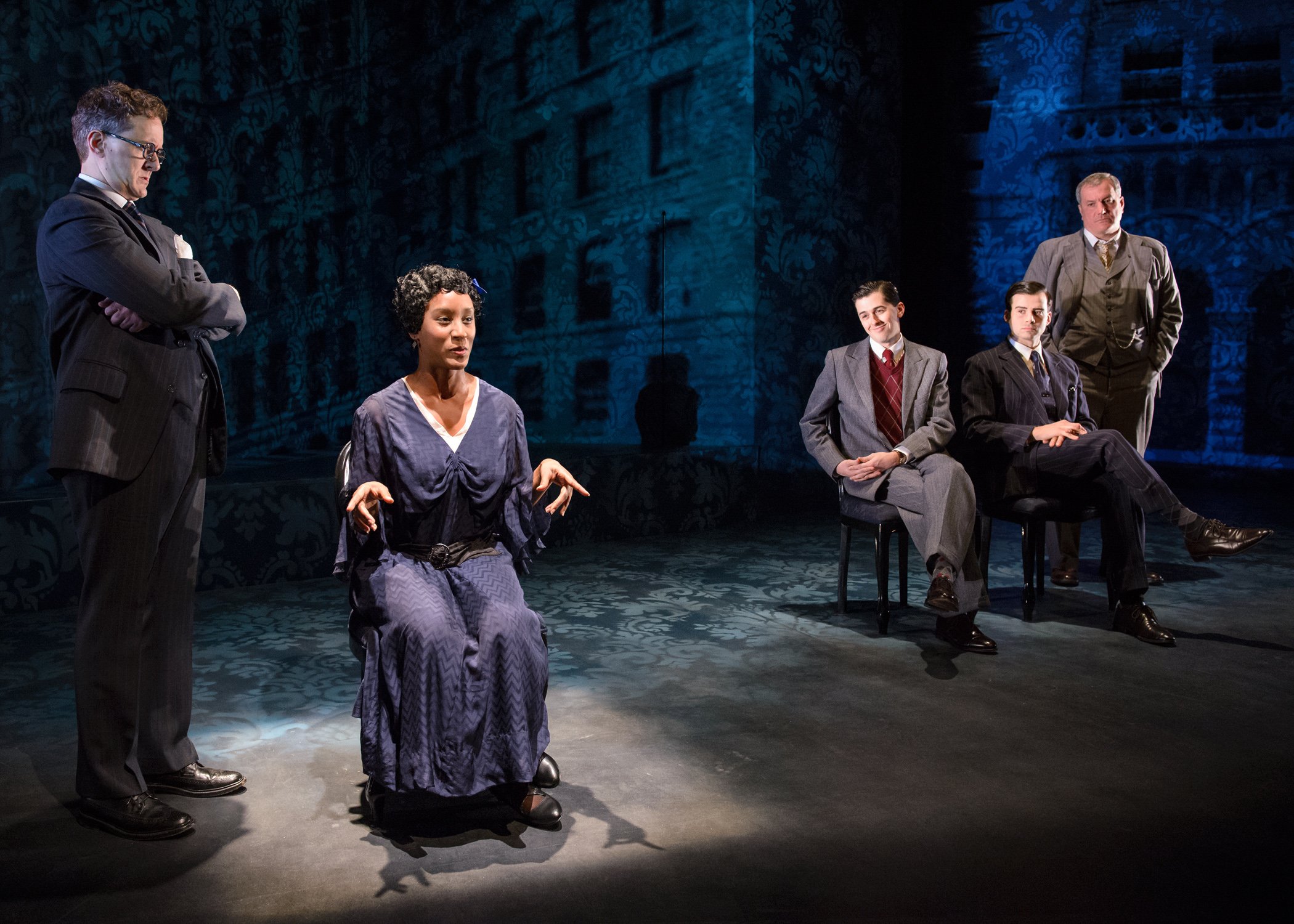 Scene from 'Never the Sinner' (Michael Courier)
"This is very dark," Weiss said. "It's based on the true story of Leopold and Loeb, the two University of Chicago students who, in the 1920s when they were still teenagers, plotted to just kill for the sake of killing because they thought they were supermen. It was really cold-blooded murder and actually it was one of their distant young cousins, 14-year-old Bobby Franks.
"This was the first play written by John Logan, who most people know these days as writing screenplays for those Bond films, 'Skyfall and 'Spectre.' This was an amazing play, I still remember seeing it when it was first done in the early '80s. It really holds up. The real star of the play in many ways is the actor who plays Clarence Darrow, because the boys were wealthy, their parents got Darrow to defend them, and he made a brilliant speech."
---
'Agamemnon'
Continues through Dec. 6
Court Theatre, 5535 S. Ellis Ave.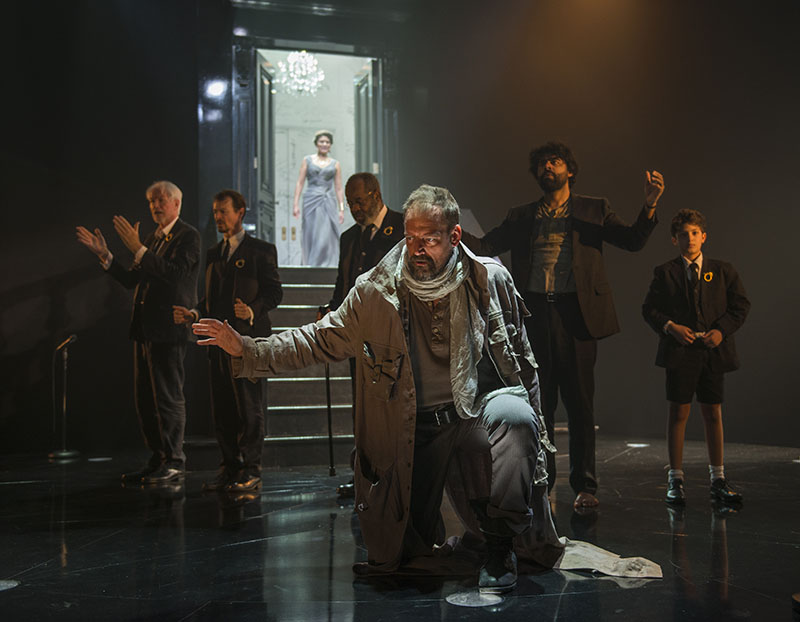 Scene from 'Agamemnon' (Michael Brosilow)
"This is a play by Aeschylus but it's been translated by Nick Rudall and directed by Charles Newell," said Weiss. "It has a very modern feel. It's true, I think, to the original in terms of the power of the gods and all that. It's about war, and it's about a general and a leader of a royal house who's come home from war after 10 years in Troy, and his wife is not very happy with him for things that happened before.
"It's 90 minutes. For people who saw the Hypocrites last year with their daylong marathon of all the Greek tragedies, this goes very fast. It has a really fresh feel to it, and the actors are excellent and the stage is all black–it's really very effective."
---
'Spill'
Continues through Dec. 19
TimeLine Theatre Company at Stage 773, 1225 W. Belmont Ave.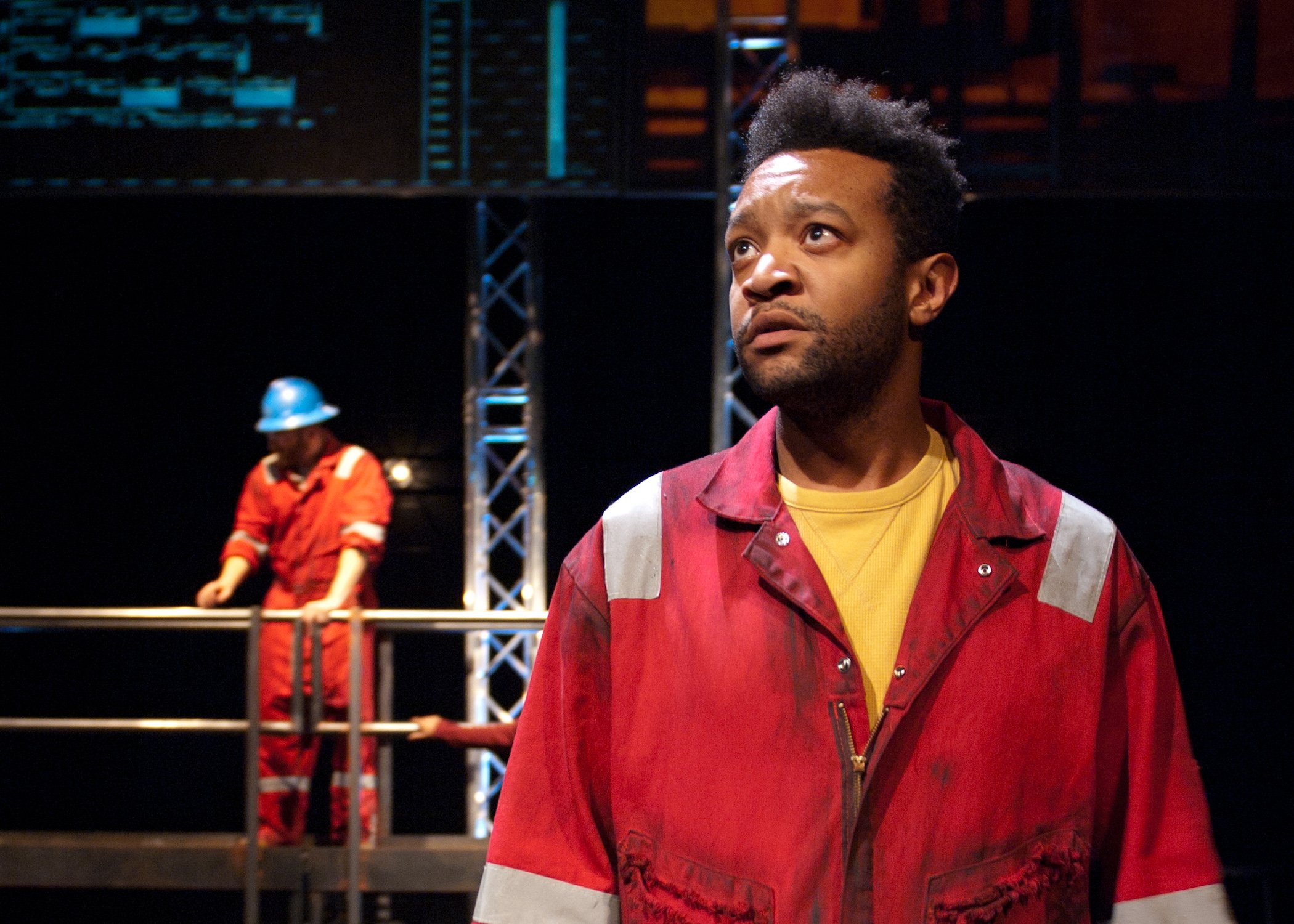 Scene from 'Spill' (Lara Goetsch)
"It's about a man-made disaster that then had great effects on the ecology of the region. It was the BP oil spill, the rig that blew up and kept leaking oil for three months. It's a fascinating documentary that shows the before, the during and the after. It has real testimony–it's by Leigh Fondakowski who has this technique for getting oral histories and patching them together.
"It's a kind of Erector Set kind of set, and at the pivotal moment, it really does come apart. It's very simply done but very powerfully done. You really are invested in the lives of these people, especially one monologue about a person who went out and decided to be part of the cleanup crew, and how they were not told about the toxins and the really, really awful conditions."
---
'Hershey Felder as Irving Berlin'
Continues through Dec. 6
Royal George Theatre, 1641 N. Halsted St.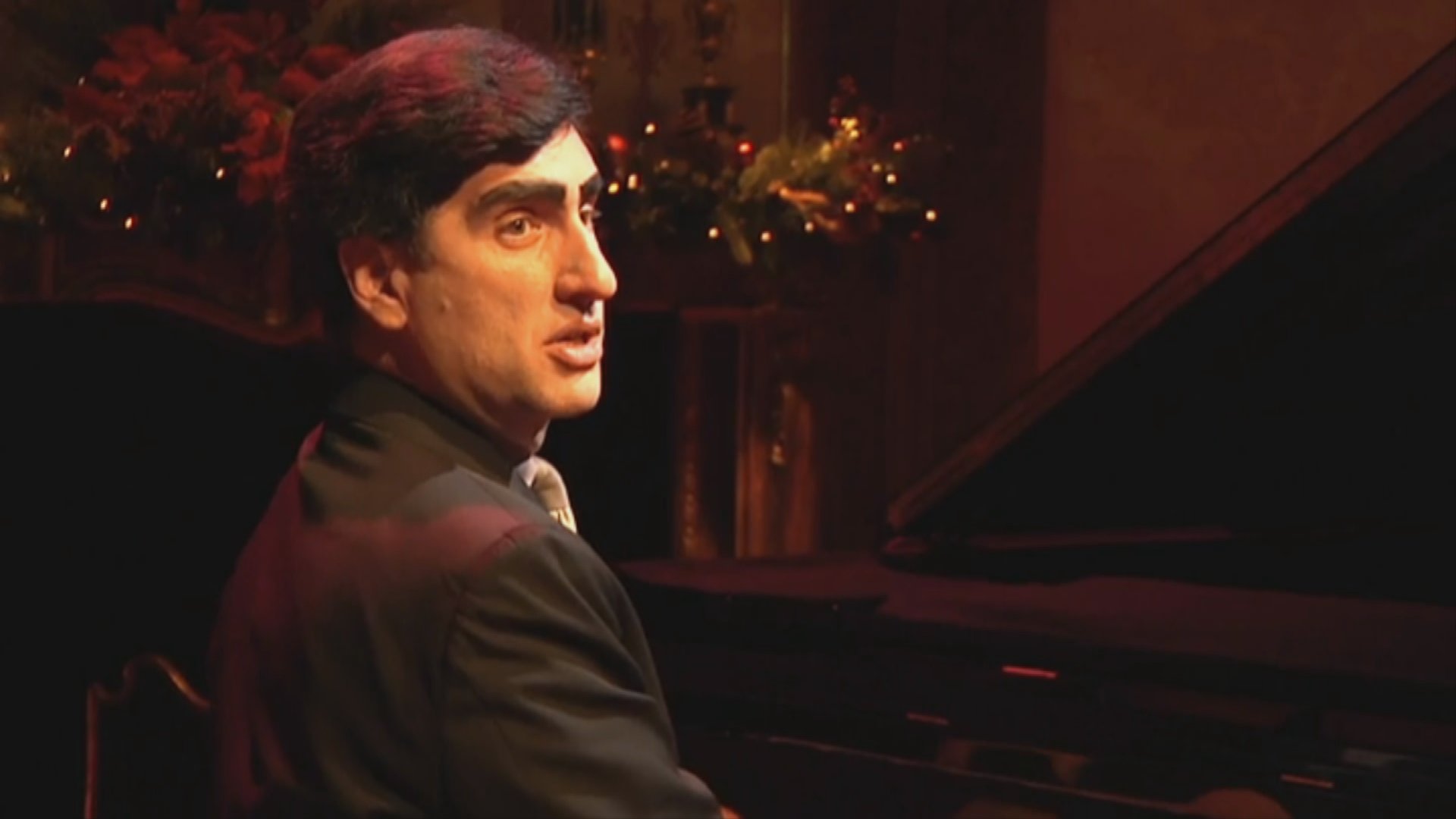 Scene from 'Hershey Felder as Irving Berlin' (Courtesy Royal George Theatre)
"He had a songbook that was the American songbook," said Weiss. "You are amazed when you listen to how many songs that they're all his. What's really sad about Irving Berlin is that he was the great songwriter for the '20s, '30s, '40s, '50s and then Elvis Presley came around, and Berlin lived to be 101, so he saw the end of his cycle of fame and he didn't deal with it very well."
---
'Irving Berlin's White Christmas'
Continues through Jan. 3, 2016
Drury Lane Theatre, 100 Drury Lane, Oakbrook Terrace, Ill.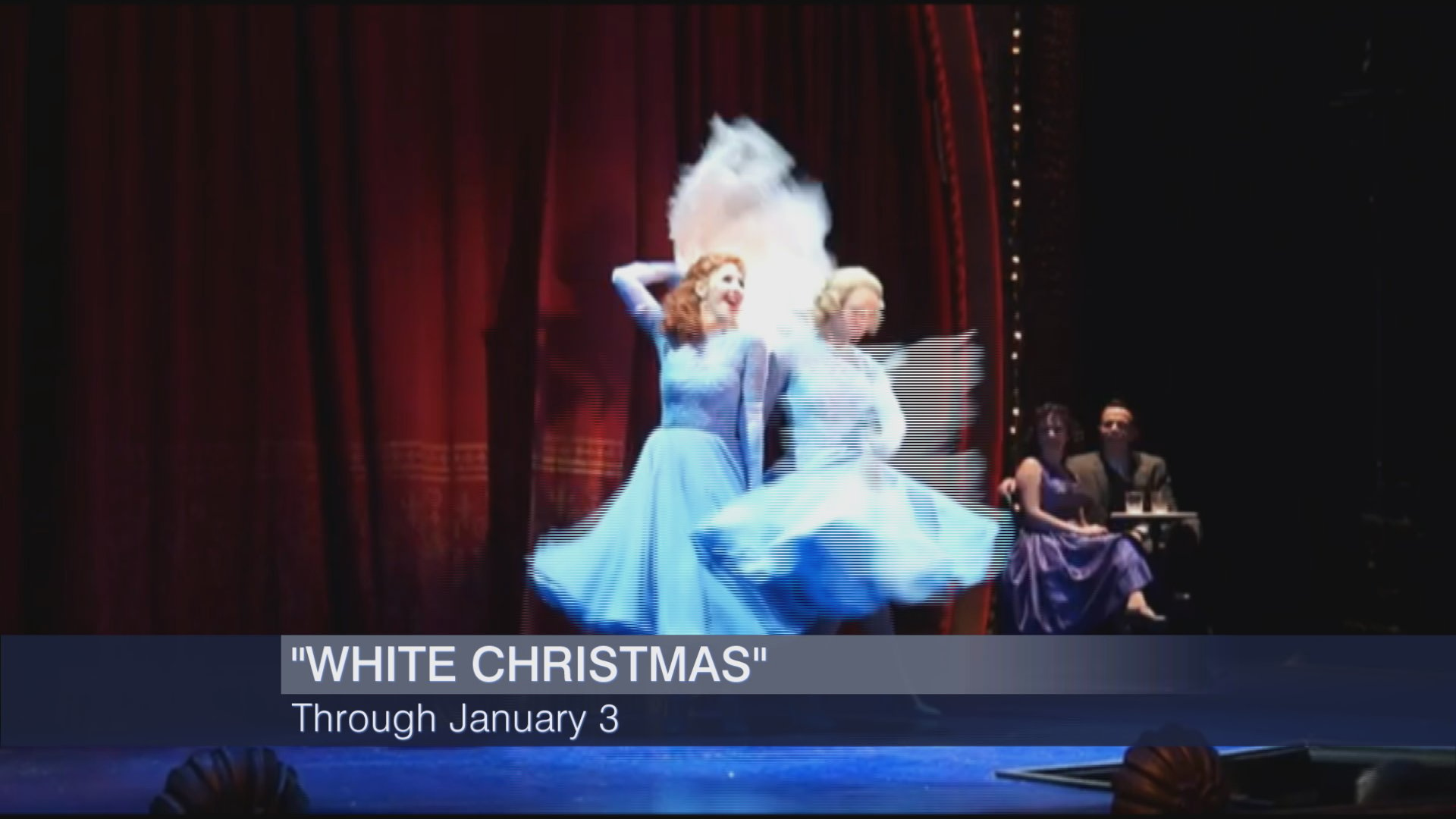 Scene from 'Irving Berlin's White Christmas' (Courtesy Drury Lane Theatre)
"Fabulous. Full of dancing," said Weiss. "It has to do with the Army in the beginning, but really it's about a song-and-dance man and two very funny romantic relationships, and how show business people come to the aid of everybody and anybody. It's a really great production. It has all of those vintage qualities of tap dancing and great singing. It's based on the movie. David Ives wrote the script. It's an update–a hip buy very vintage kind of thing. I think they have a keeper."

Video extra: See what Hedy Weiss has to say about "Good for Otto" at The Gift Theater. Performance continue through Dec. 20.
---