In the third prime-time meeting of Republican presidential aspirants, the biggest loser of the evening appeared to be cable financial news network CNBC, which was roundly criticized by participants and observers for getting started late and for the way moderators handled the proceedings.
Political communications expert Jason DeSanto joins "Chicago Tonight" to analyze the debate, and to talk about why he thinks Sens. Marco Rubio and Ted Cruz and Gov. Chris Christie were particularly effective at getting their message across.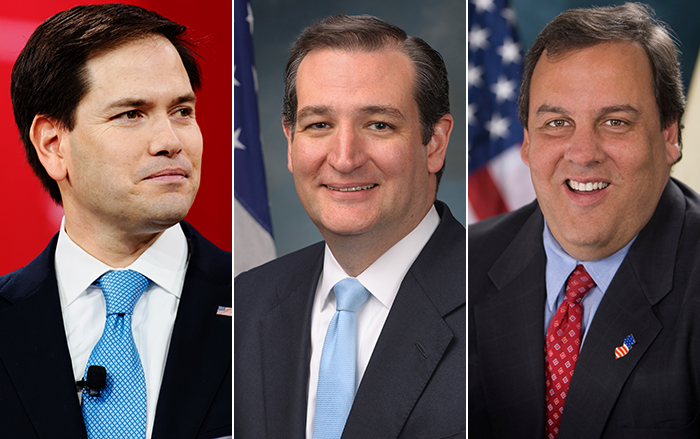 From left: GOP presidential hopefuls Marco Rubio, Ted Cruz and Chris Christie.
Much of the race for the Republican presidential nomination thus far has been dominated by the outsiders: Donald Trump, Ben Carson, Carly Fiorina. But in Wednesday night's meet up, Northwestern University's Jason DeSanto says established politicians had a good night out – and one of them helped set the terms of the debate.
Texas Sen. Ted Cruz launched a vociferous attack on the questions CNBC moderators had been asking the candidates. Those loaded questions, Cruz argued, show why Americans distrust the news media. "This is not a cage match," he said. Cruz also claimed the questions Democratic candidates faced in their last debate were a bunch of softballs.
"That transformed and defined what the debate was," DeSanto said. "It became a debate as much about the moderators as the candidates, and it really did become impossible for those moderators to control the debate."

"Ultimately that's what matters – whether people are convinced of not only your message but your character and your credibility as a candidate."
–Jason DeSanto
---
DeSanto also thinks Florida Sen. Marco Rubio did well, continuing a string of strong performances despite facing sharp questions from the moderators and an attack from fellow Floridian Jeb Bush, who sought to make Rubio's Senate attendance and voting record an issue.
"Someone has convinced you that attacking me is going to help you," Rubio said. "My campaign is going to be about the future of America. It's not going to be about attacking anyone else on this stage."
"[Rubio] characterized Bush's attack as something Bush was put up to to help him in the race," DeSanto said. "That kills two birds with one stone. It's an attack on Bush that he's not strong enough to tell his own advisers no. Then, he pivots to the future and Hillary Clinton."
DeSanto says Rubio has been effective in telling a larger story in every answer he gives, as has New Jersey Gov. Chris Christie.
"He hit on something at the last debate which he continued here, where he's looking directly into the camera, especially when he's talking about things he thinks affect people the most," DeSanto said. "Like Rubio, he's good at directing his answers back out, talking about running against Clinton and running for somebody who sees themselves as losing their place in the economy."
And while debate strategy is his milieu, DeSanto warns that these showdowns aren't everything – the candidate currently topping the polls, Ben Carson, isn't regarded as much of a debater.
"But he's able to communicate in a way that is impactful for a slice of the electorate, and ultimately that's what matters – whether people are convinced of not only your message but your character and your credibility as a candidate," DeSanto said.
Did you miss it? Watch the full debate below.
---
Related: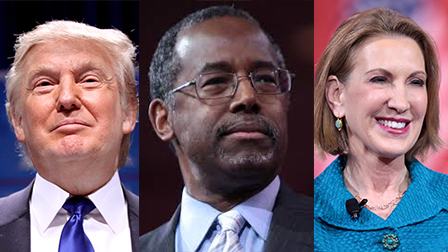 GOP Debate: What to Expect in Round 2
In mid-September, Jason DeSanto joined "Chicago Tonight" ahead of the second GOP debate. Revisit what he had to say about the crowded field of candidates.