Next week, the Chicago School Board will consider 13 applications for new charter schools, but some parents say that at a time when the district is cutting school budgets and laying off teachers, it's no time to fund additional charters.
This morning, a group of charter parents rallied outside the office of Ald. Roderick Sawyer (6th Ward) in the Chatham neighborhood.
They say they have the right to choose which schools they send their children to, and they singled out Sawyer because of a resolution he wrote and had signed by 41 other council members, calling for a moratorium on new charter schools.
The parents, organized by a group called Charter Parents United, say that if the district doesn't pay for good quality schools – like the ones they feel they're getting at charter schools – the government will later have to pay more for social programs, police and prisons.

"I'm not anti-traditional school or pro-charter school. I'm pro-good education for kids."
–Michael Nash, parent
---
The group says they've had to choose to send their kids to charters, because neighborhood schools weren't getting the job done.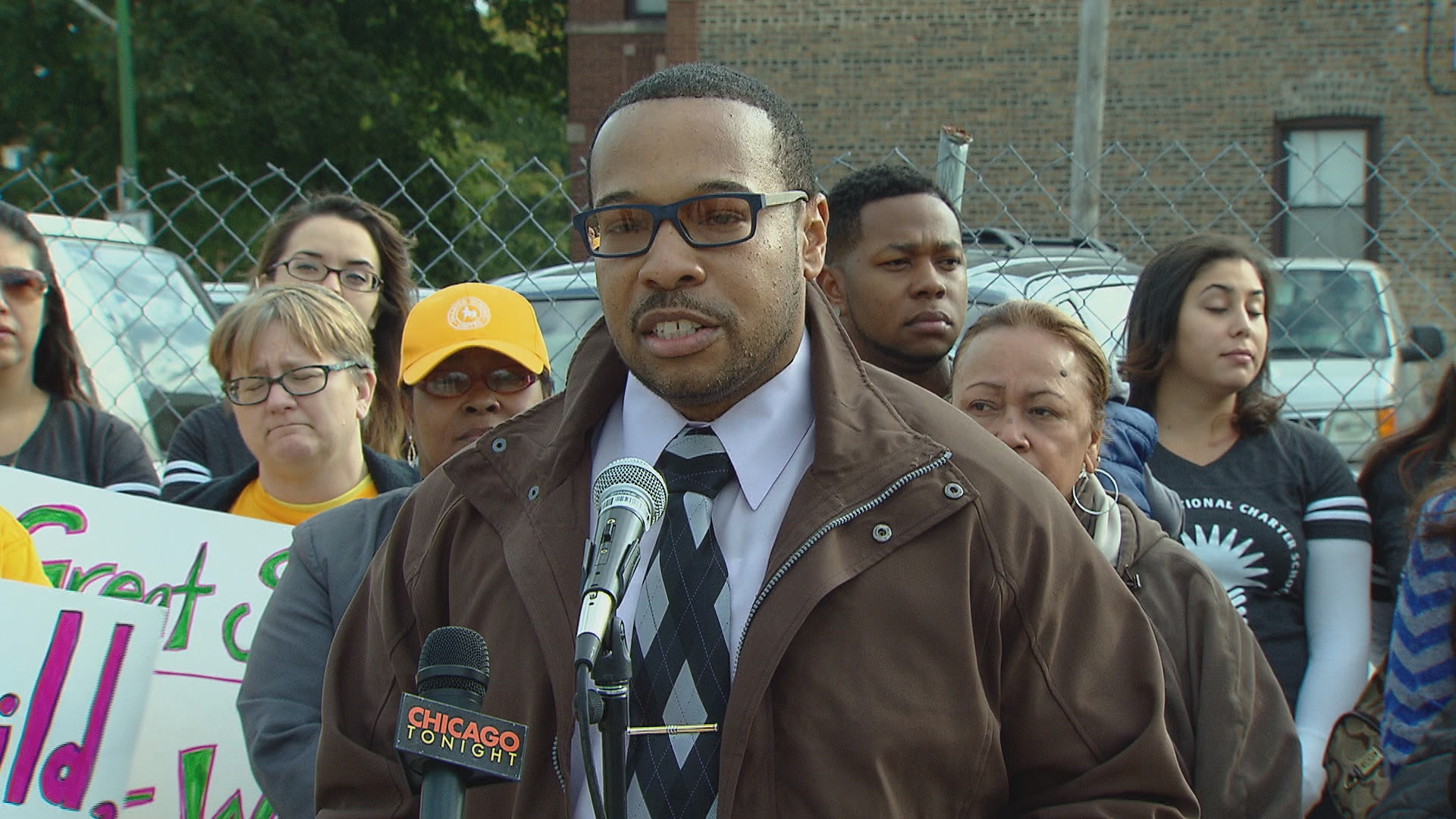 Michael Nash "Your child, my child, anyone's child's zip code should not dictate the level of education that they receive," said charter school parent Michael Nash. "Just because you're not in an affluent zip code, it does not mean that the only option is a failing education choice. That's why I chose the charter school that my son attends. I'm not anti-traditional school or pro-charter school. I'm pro-good education for kids."
The Illinois Network of Charter Schools (INCS) released its own report today showing how many students in the city are not attending their neighborhood school.
The report pulled numbers from CPS showing that across the district, only 52 percent of students attend their neighborhood school.
On the elementary level, 62 percent attend the neighborhood school – but in high schools, the numbers are more stark: only 29 percent of students attend the high school they were assigned by the district.
Of those students who don't attend their local school, thirty percent choose a charter school.
INCS says it may be time to reconsider using attendance zones to determine where kids go to school.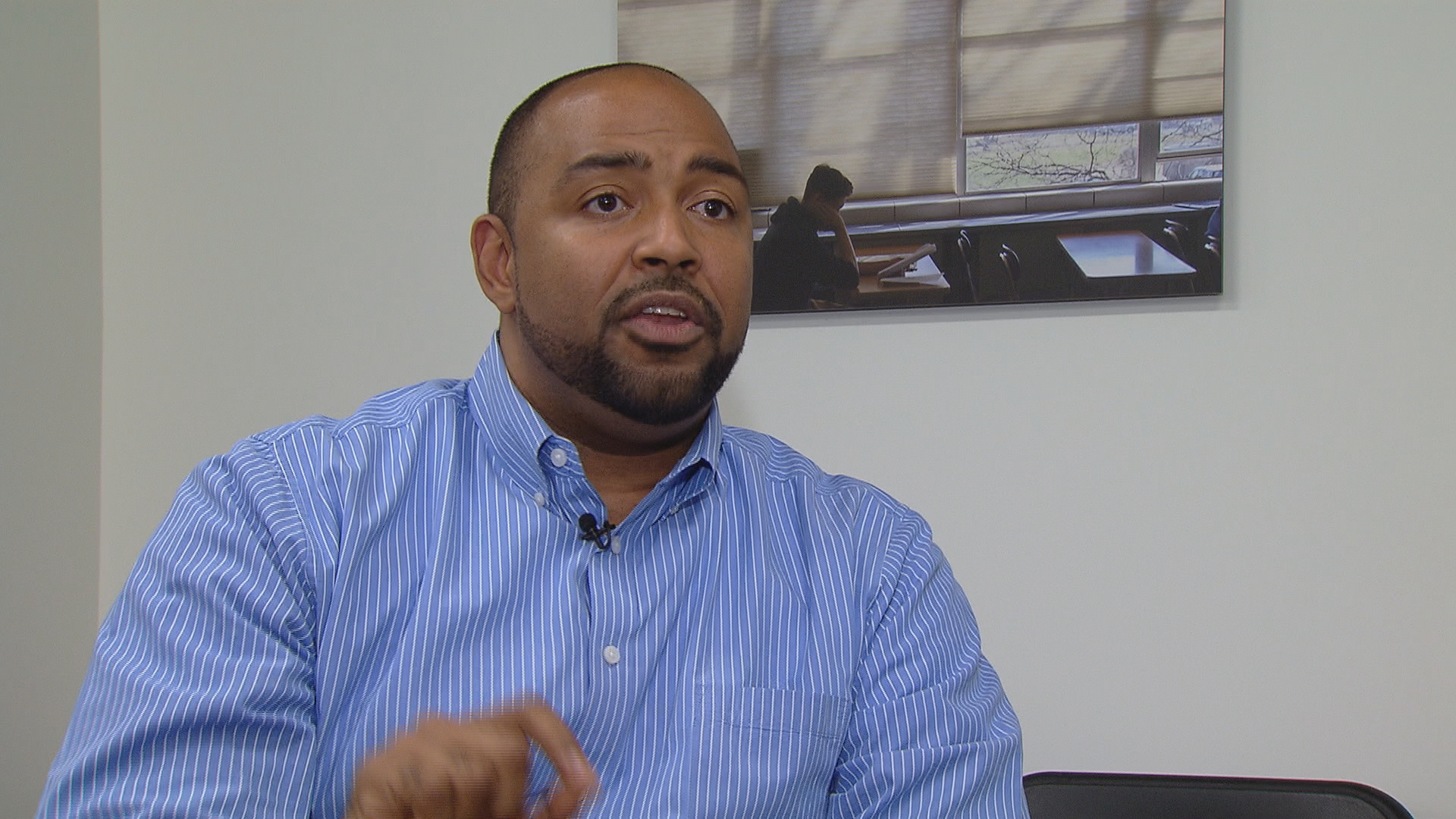 Jelani McEwen "Why do we even do this?" asked Jelani McEwen of the Illinois Network of Charter Schools. "Why do we say you have this attendance zone based upon where you live, and we all know within these portions of the city, the schools are the most underfunded and have historically been so. And the performance has been most erratic. Could we do that another way? How do we create a system where they're zoned to the highest quality school? Wouldn't that be a better policy than just saying, 'We're going to send you here even though we've known for so long that this particular school hasn't always served people in that community that well.'"
Charter school critics say a moratorium would save the district a lot of money, and prevent neighborhood schools from facing even lower enrollment.
In fact, the parent-advocacy group Raise Your Hand says the charter schools are already so underenrolled, that there are a total of 12,000 empty seats.
Additionally, the group says the district's enrollment is on the decline, so there's no need for more of these schools.
Today, we heard from both Dan Montgomery of the Illinois Federation of Teachers and Ald. Roderick Sawyer's chief of staff, both of whom question the performance of charter schools.
Dan Montgomery "Charters overall are not doing a better job than regular public schools," said Montgomery. "In many cases, they're doing a worse job."
"The sixth ward doesn't have a lot of new charter schools being proposed in the Chatham area," said Sleet. "If this is such a great educational option, why are you ignoring middle-class communities?"
One of the charter school proposals that's been debated for the last few weeks is over a new Noble school on the city's Southwest Side in the Brighton Park neighborhood.
While the board will decide on that and others next week, that school network just received an eight-million dollar expansion grant from the U.S. Department of Education.
And the state of Illinois received a five-year, $42 million grant to open 70 more charter schools across the state – so this is not something that'll be going away anytime soon.