Dave Birkett covers the Lions for the Detroit Free Press. He gives us his take on the winless Lions in advance of Sunday's game at Ford Field.
Chicago Tonight: You gave the Lions nine F's in your report card following the 25-point loss to the Cardinals. Really? Not even a D-minus in some facet of the game?
Dave Birkett: They were terrible. I covered 2008 when they went 0-16 and they were bad but no one expected them to be good. The fact that they're 0-5 this year is confusing to a lot of people.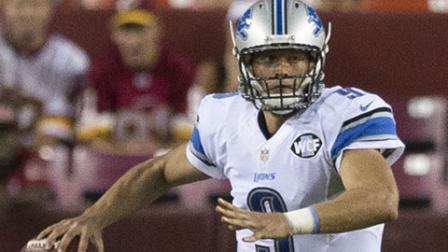 Detroit Lions quarterback Matthew Stafford CT: Did quarterback Matthew Stafford deserve to be benched in the third quarter?
DB: He obviously didn't play well and hasn't played well all year. There was logic to why they benched him. The chances of a comeback were slim to none. And it sent a message that poor play won't be tolerated by anybody.
CT: Do you think he'll start on Sunday against the Bears?
DB: Coach Caldwell said Stafford is still the starting quarterback; he will start against the Bears.
---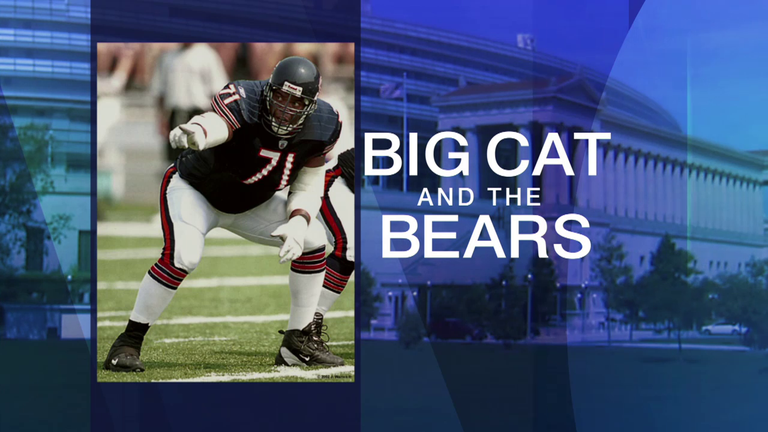 Join us every Monday on "Chicago Tonight," as former Bear James "Big Cat" Williams joins Ann Kreiter to give us his take on the season.
---
CT: This is a Lions team that finished 11-5 last season. Why the steep drop-off to start the 2015 season?
DB: There's a million reasons. The line hasn't blocked well, Stafford has struggled, they're looking old on defense. Maybe they overachieved in retrospect last year. Part of it is talent, part of it is coaching, part of it is a mystery.
CT: Does it seem like head coach Jim Caldwell has control on the situation, or is he losing the locker room?
DB: I don't think that the locker room is lost by any means. Not just the outcome was bad, but the effort was lacking. There was clearly hangover from the Seattle loss (13-10 loss to Seahawks on Monday, Oct.5). They need to prove they'll play for Caldwell moving forward.
CT: Wide Receiver Calvin Johnson has terrorized Bears' defenses for years. How's he been playing this season?
DB: Kind of like everybody else. He's been part of the problem just like everyone, not part of the solution. He's averaging less than 10 yards a catch, and hasn't been catching deep balls. There are many more pressing issues than his play, but he hasn't been able to carry the team either.
CT: As someone who's around the Lions almost on a daily basis, how surprised are you by the 0-5 start?
DB: I didn't expect they would have a winning record at this point. The way they've played is more of a surprise than the losses. There's been nothing that's gone right for them this year. Certainly not what people expected after going 11-5 and making it to the playoffs last year. 
---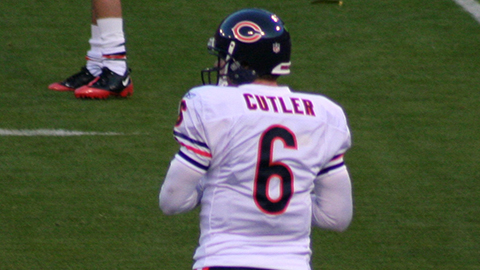 Sunday recap: The Chicago Bears improved to 2-3 after another come-from-behind win against the Kansas City Chiefs at noisy Arrowhead Stadium.
---