American astronaut Scott Kelly has allowed the human race an opportunity to live vicariously through his #YearInSpace travels by sending global images back to Earth through his Twitter and Instagram feeds.
Sent from day 189 of his 12-month mission, Kelly shared this astonishing nighttime view of Chicago from space on Oct. 2, complete with the glistening lights of the Windy City captured below the misty green glow of the Northern Lights, also known as aurora borealis, on the horizon.
---
Learn more about NASA's One-Year Mission with American astronaut Scott Kelly and Russian cosmonaut Mikhail Kornienko.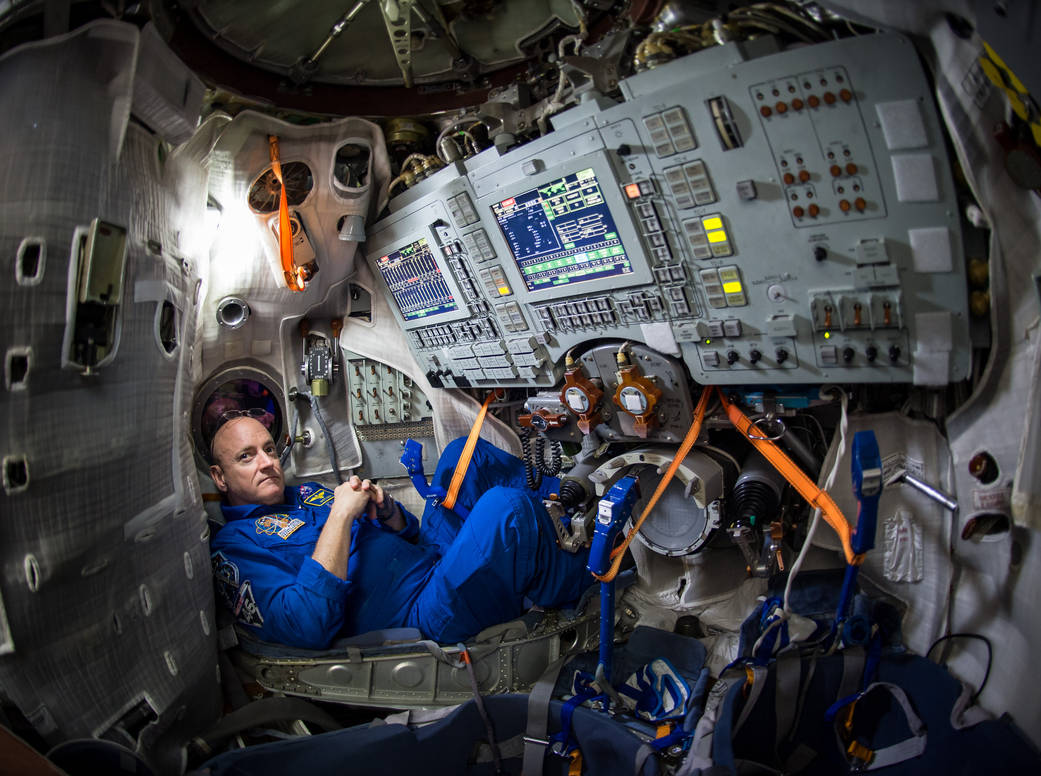 NASA astronaut Scott Kelly is seen inside a Soyuz simulator at the Gagarin Cosmonaut Training Center (GCTC), March 4, 2015 in Star City, Russia. (Courtesy NASA / Bill Ingalls)