From hot dogs to marching bands to the art of Japanese flower-arranging, this weekend's lineup goes a little bit global, a little bit foodie, and a lot entertaining.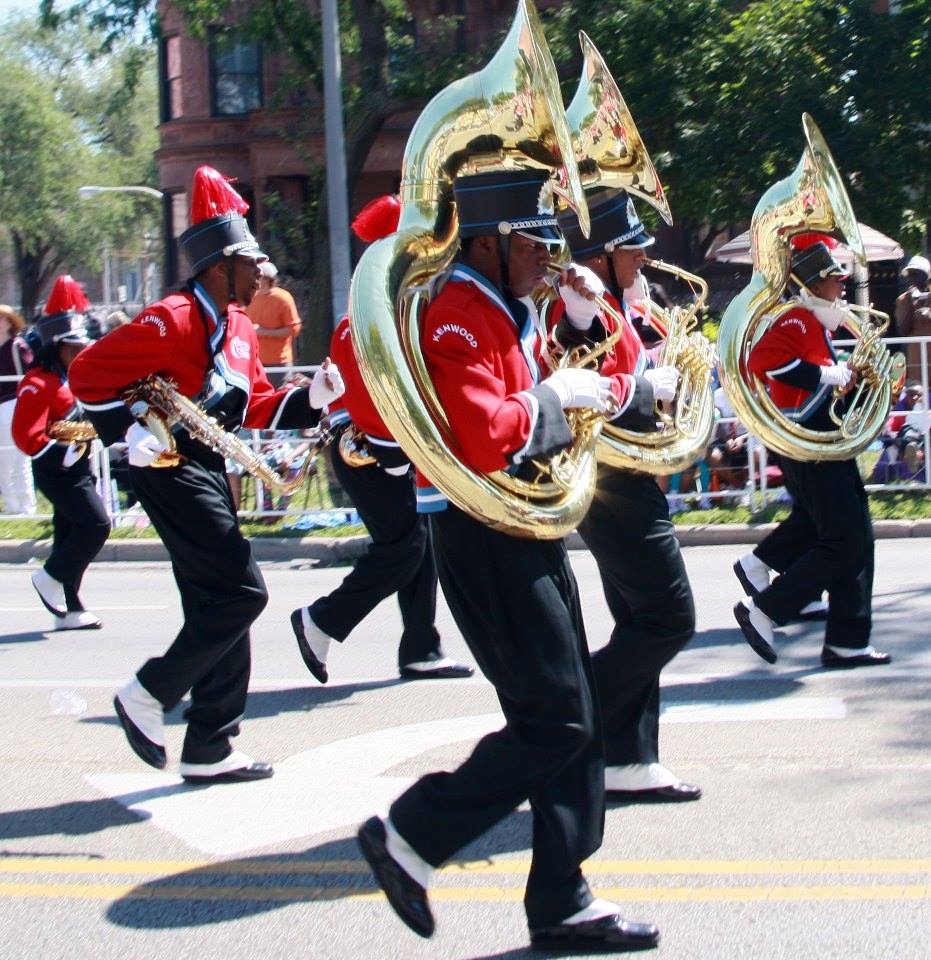 Bud Billiken Parade
Parade step off: King Drive and Oakwood Boulevard
Saturday
In 1905, Robert Sengstacke Abbott founded a newspaper called the Chicago Defender that he planned to use to address issues in the African-American community. He established a children's section of the paper in 1921 that featured a character called "Bud Billiken." Abbott and his staff drew their inspiration for the character from a figure they saw in a Chinese restaurant known as a Billiken, the guardian angel of youth. The paper soon started a club for the paper's young readers, known as the Bud Billiken Club. To celebrate the club's popularity and put the spotlight on underprivileged youth, Abbott held the first Bud Billiken Parade in 1929. It has since grown to be the oldest African-American parade and the second largest parade overall in the nation.
The parade draws fans and participants from around the country, including marching bands, drill teams, dance troupes, cheerleaders, beauty queens, politicians, and celebrities – noteworthy appearances have included Bozo the Clown, former President Harry S. Truman, Michael Jordan, and Queen Latifah.
The parade steps off at King Drive and Oakwood Boulevard, heading south to 51st Street and continuing along Ellsworth Drive to 55th Street. A community celebration follows the parade in Washington Park with picnics, live entertainment, and school supply giveaways.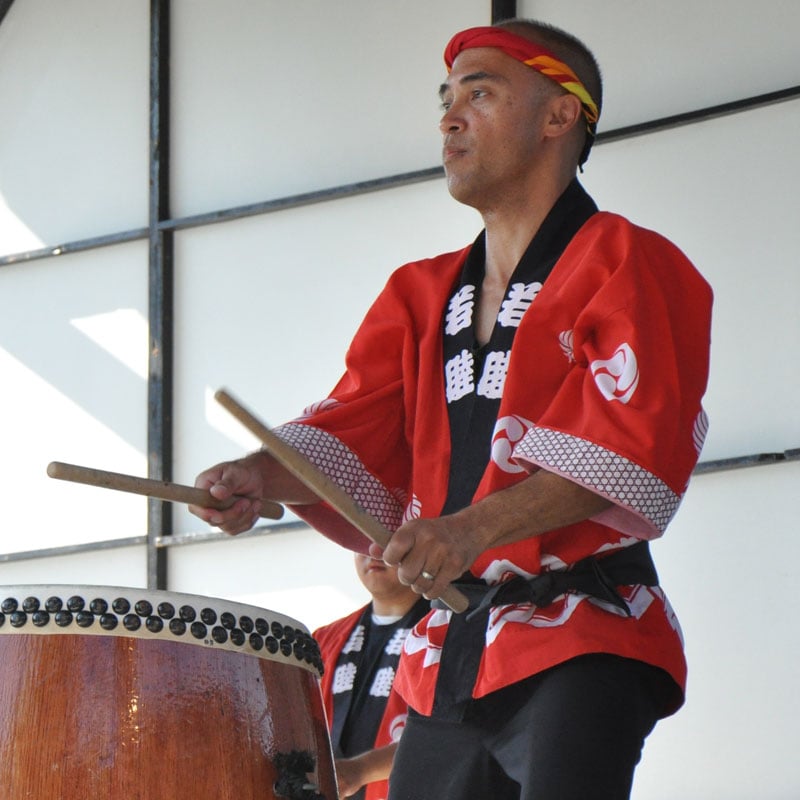 Ginza Holiday Festival
Midwest Buddhist Temple
435 W. Menomonee St.
Friday-Sunday
Explore Japanese culture at the 60th annual event in Old Town, hosted by the Midwest Buddhist Temple. Sample traditional Japanese dishes such as chicken teriyaki, udon, sushi, and edamame; and browse textiles, kimonos, artwork, and jewelry from four master craftspeople who are flown in from Japan to demonstrate their skills. Performances include traditional Japanese drumming and self-defense demonstrations. The temple's chapel will be open for visitors to view and learn the basics of Buddhism, while the exhibit hall displays bonsai, ikebana (flower arrangements), calligraphy, brush painting, and samurai swords. Saturday night features a special concert by Yoko Noge and her band, Japanesque, whose music can be described as a blend of Japanese folk music and Chicago blues.
A gate donation of $6-$7 benefits the temple; admission is free for kids with adult accompaniment. Three-day passes cost $15; and admission after 7:00 pm Saturday is $12.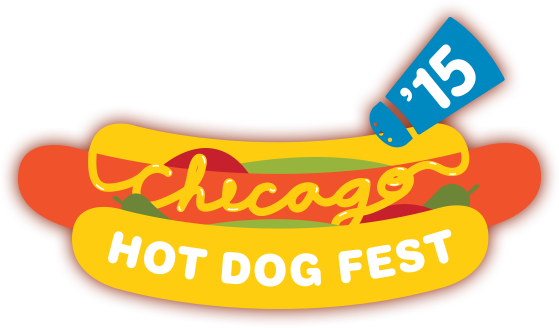 Chicago Hot Dog Fest
Chicago History Museum
1701 N. Stockton Drive
Friday-Sunday
Ah, the hot dog. Where better to fete a local favorite than at the Chicago History Museum, which hosts the third annual ode to one of Chicago's best known and most loved culinary creations. This frankfurter fest focuses on and features vendors hawking Vienna Beef wieners, including Boricua Dog, Chicago Classic, Cookers Red Hots, and Fatso's Last Stand. In addition to downing dogs from the festival's vendors, stock up on hot dog history by hearing from some of the city's various experts. Northwestern University professor Bill Savage will explain why you never put ketchup on a hot dog in his talk "Ketchup: The Condiment of Controversy." The Museum's chief historian and vice president Russell Lewis will educate attendees on Chicago's historic Union Stock Yards. The family-friendly festival also has activities for kids and live music for all to enjoy, ranging from reggae to blues and from rock to jazz. Admission to the festival is free but discounted "early bird" food ticket packages are available now online.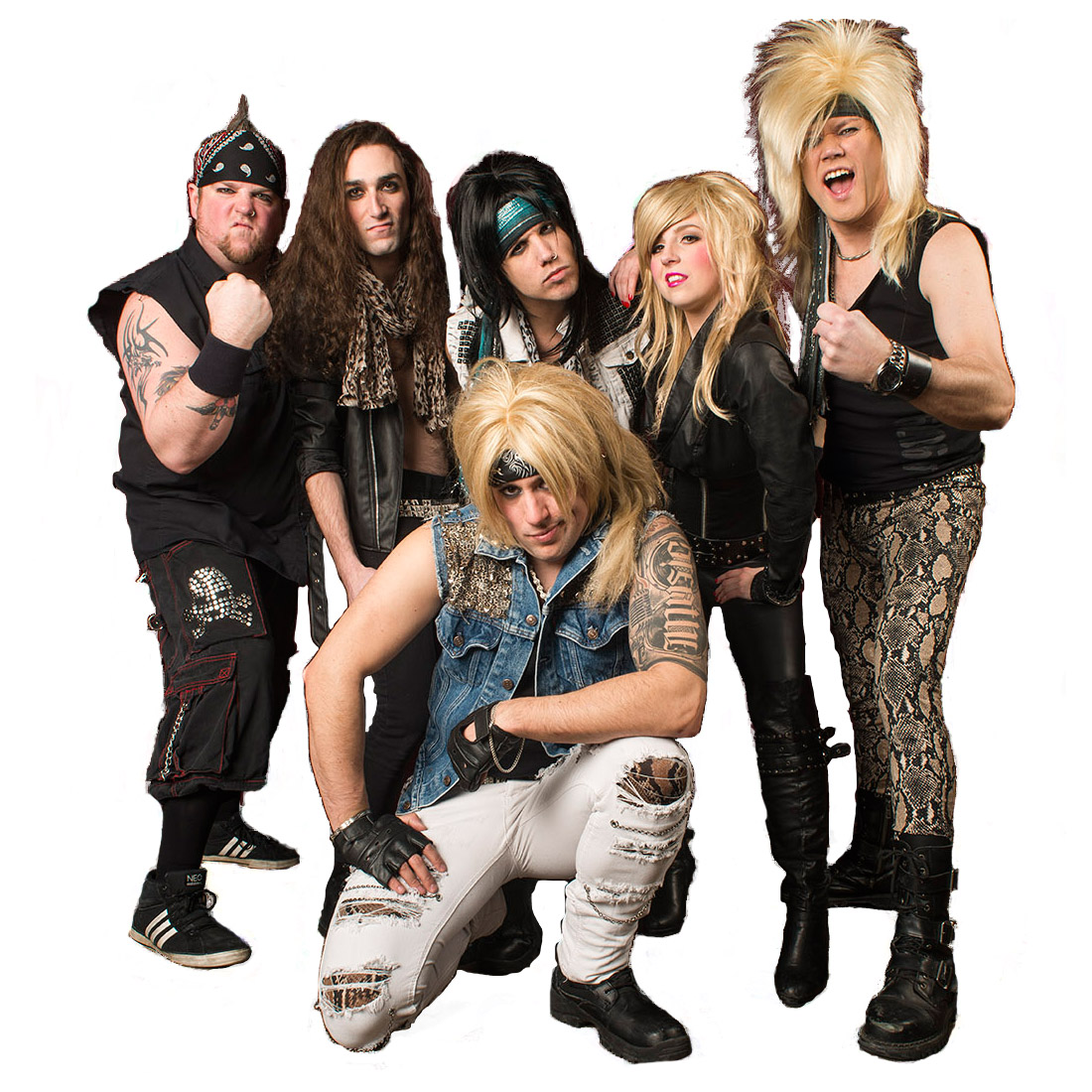 Wrigleyville Summerfest
3300 N. Seminary Ave.
Saturday-Sunday
The annual festival in the heart of Cub country includes live music by bands Hairbangers Ball (pictured), Catfight, Too White Crew, the Funk Crusaders, and the Chicago Gay Mens Chorus, among others. A kids' zone boasts a 26-foot slide, bungee run, bounce castle, mini golf, face painting and more. A one-day wristband for the kids' zone is $7 and a two-day wristband is $10. Gate donation of $5 benefits Resurrection Lutheran Church and other local organizations.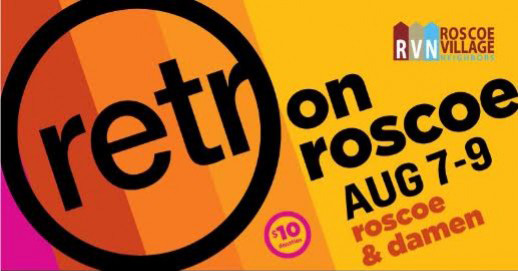 Retro on Roscoe
Roscoe Street and Damen Avenue
Friday-Sunday
In Roscoe Village, three stages of live music feature party bands Breakfast Club, 16 Candles, Suburban Cowboys and Hillbilly Rockstarz. The fest is expanding its kids' area to include more inflatables, face painting, and rides. A craft beer tent is the newest fest feature, and car lovers can admire more than $2 million worth of antique vehicles. Gate donation of $10 goes towards the neighborhood's schools, parks, and community organizations.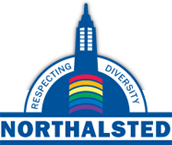 Northalsted Market Days
Halsted Street, between Belmont Avenue and Addison Street
Saturday-Sunday
En Vogue, Melanie Martinez, Salt-N-Pepa, All 4 One and 16 Candles are among nearly two dozen musical acts at this year's mega-fest, billed as the Midwest's largest two-day street fair. Upwards of 150,000 people flock to the neighborhood, where more than 400 vendors and three stages with live entertainment take the spotlight. Gate donation is $10.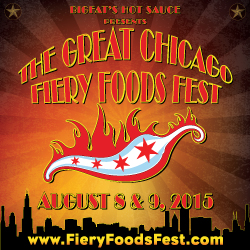 Chicago Fiery Foods Fest
Stephen M. Bailey Auditorium
1340 W. Washington Blvd.
Saturday-Sunday
Heat up your weekend as more than 50 vendors distribute samples of all things spicy: hot sauces, rubs, mustards, barbecue sauces, salsas, ice cream – yes! – and more. Test your tongue's limits by participating in one of the fest's contests. Indulge in a Chicago classic that comes with an extra kick in the Spicy Deep Dish Pizza of Destruction Contest. For a sweet and spicy finish to the contest circuit, try the Stinger Pop Challenge. Contests are emceed by Ken Alexander, a fiery food blogger from Baton Rouge, La.
Cost: $10 general admission; free for kids under age 8. A $55 ticket includes admission, five craft beer tickets, a bottle of Bigfat's Hot Sauce, and a BBQ sandwich platter. The $75 VIP admission grants unlimited access to a private suite, an all-access pass to the expo and events, exclusive spicy and spirited samplings, and more.