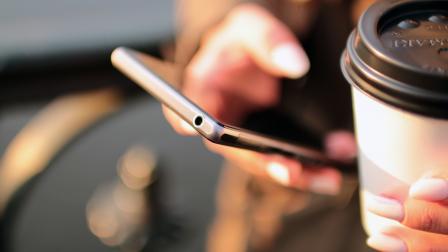 Excessive smartphone use may indicate depression, new study says. The phone of the future may be able to detect depression, says a new study from Northwestern University's School of Medicine. 
Our phone habits may speak to how happy or sad we are: Excessive smartphone use may actually be a call for help, and your phone's GPS data may help you decide whether you're in need of a doctor's attention.
Is this too much information or an example of the marvels of technology? Clinical psychologist Stephen Schueller of Northwestern's Center for Behavioral Intervention Technologies joins Chicago Tonight on Monday to discuss the study's findings. 
---
When it comes to monitoring our health, there is – of course – an app for that.
As technology has become further integrated into Americans' daily lives and wearable health monitors such as Fitbit have swept the nation, Northwestern University's Feinberg School of Medicine created in 2011 a research unit devoted to studying the relationship between technology and behavior change: the Center for Behavioral Intervention Technologies (CBITs).
Experts from different disciplines — including psychology, statistics, medicine, and software engineering — work together to develop behavioral intervention technologies, web and mobile apps that help users implement behavior and lifestyle changes in order to improve their physical health, mental health, or overall wellness.
Several projects aim to monitor and support those with mental health problems such as depression and anxiety, while others strive to support cancer survivors.
The center currently is seeking participants for two studies listed on its website. Both deal with depression:
TeleHealth Research Study
Researchers behind this project are studying how technology can make treatments for depression more affordable and accessible for patients. Eligible participants will be randomly assigned to receive cognitive behavioral therapy treatments via the phone or Internet.
IntelliCare Study
CBITs researchers are examining the use of smartphone apps to teach depression and anxiety patients skills to manage their mood. The app will provide users with messages from a motivational coach and strategies to manage their symptoms.
Visit the CBITs website for more information on these studies.
---