Chicago Public Schools says it will issue budgets for schools on Monday. 
As reported by Chicago Tonight on Wednesday, many principals throughout CPS are growing increasingly frustrated that they are expected to plan for the new school year and finalize hiring decisions with little idea of how much money they will have to spend.
It now appears principals will soon get some clarity.
"School budgets will come out Monday," said Bill McCaffrey, spokesman for CPS, in an email to Chicago Tonight.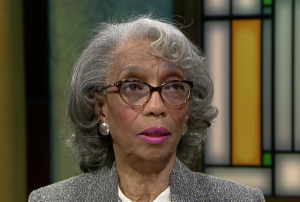 But Clarice Berry, president of the Chicago Principals and Administrators Association was skeptical as to whether any school budget announced Monday could be trusted.
"Well they're going to come out, but whether or not they come out with a trustworthy budget I don't know. Nothing is happening in Emerald City (Springfield), the CTU contract isn't ratified and right now Rahm is still trying to borrow back the money he just paid to the pension fund," said Berry.
"Where's the money going to come from? You have to have the cash to back it up. I just hope that check doesn't bounce when the principals try and cash it."
Watch the segment.