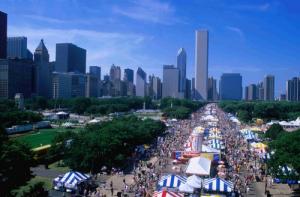 It's billed as the Grateful Dead's final performance and Chicago is playing host to the "Fare Thee Well: Celebrating 50 Years of Grateful Dead" at Soldier Field. Taste of Chicago performances include the bands Weezer, Spoon, and singer Erykah Badu. Wilco, Sleater-Kinney and Chance the Rapper headline Pitchfork. And the largest music fest, Lollapalooza, is bringing Paul McCartney, Sam Smith, and Florence + The Machine along with dozens of other bands to Grant Park.
And the party doesn't just stay in the park: The music spreads around town with after shows. But the hundreds of acts that hit Chicago during the summer aren't always greeted with open arms. The Humboldt Park neighborhood said no to the Chicago's second largest rock'n' roll event, Riot Fest. Now performers No Doubt, Modest Mouse, Faith No More, Snoop Dogg, Billy Idol, Iggy Pop, and others will perform in Douglas Park. Will the wet weather bring more scenes of messy mud pits and expensive cleanups? We'll talk to music critics and hosts of NPR's Sound Opinions Greg Kot and Jim DeRogatis. 
---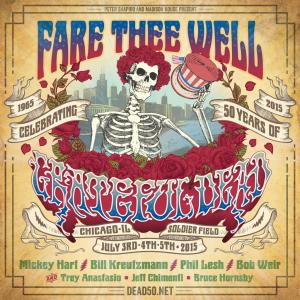 Grateful Dead
July 3-5 @ 7:00 pm
Soldier Field
The four remaining members of the Grateful Dead are getting together one last time (supposedly ever) to celebrate the band's 50th anniversary. Soldier Field earned the honor of hosting the final farewell shows as the band played at this very venue almost exactly 20 years ago. Tickets sold out almost immediately in February, and the Chicago Tribune reported that nearly 80,000 Deadheads attended the three "warm-up" shows in Santa Clara, California, this past weekend, which were added to accommodate as many fans as possible.
For those outside the Chicagoland area or who don't have tickets, the concerts will be live streamed via multiple platforms: desktop-only webcasts of the shows can be purchased for $29.95/show and watched unlimited for 30 days. Fans can watch the shows live each night at a dozen Chicago movie theaters or at venues like West Town's City Winery or Park West in Lincoln Park. A number of cable operators including Comcast and AT&T will offer the shows on pay-per-view.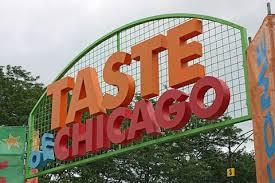 Taste of Chicago
July 8-12
Grant Park
The Taste of Chicago is back for its 35th year, but notably missing some Taste staples including Rainbow Cone and Manny's Cafeteria and Delicatessen. Still, what's billed as "the world's largest food festival" is drawing 19 new participants this year. Food and drink tickets will get you sample-size faire from 60 different restaurant booths and food trucks, including Chicago classics like the Billy Goat Tavern & Grill, Lou Malnati's, and Eli's Cheesecake (which is celebrating its 35th birthday this year also).
While the focus is on the food, the Taste is also known for its live music. The Petrillo Music Shell will play host to Erykah Badu, Weezer, and Spoon among other performers and groups in the lineup.
Admission to the festival is technically free, but guests need food and drink tickets in order to taste anything. Food and beverage tickets can be purchased in strips of 12 for $8.50. Concertgoers can listen to the music for free on the lawn just outside of the band shell, but tickets for seating within start at $25 — and some shows are already sold out. Tickets are also required for the popular "Celebrity Chef du Jour" dining experience, featuring famous chefs including former Check Please! host Alpana Singh. The celebrity chef dining experience costs $45.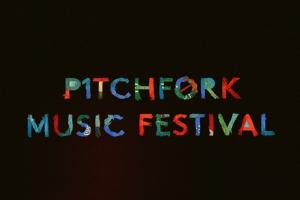 Pitchfork
July 17-19
Union Park
This Union Park music festival is turning 10 this year. Roughly 50,000 fans will flood the park for three days to hear from more than 40 bands in the lineup. Many of the performers are lesser-known names, but the lineup still includes some uber-popular, local favorites like Wilco and Chance the Rapper. The festival prides itself on being independently run and reasonably priced: three-day passes (which are currently sold out) cost $180 while festival attendees can choose to attend one day of concerts for $65. Pitchfork is also proud that for that price, attendees get more than just music: the fest features 50 individual vendors and nonprofits in order to support and showcase the community as a whole.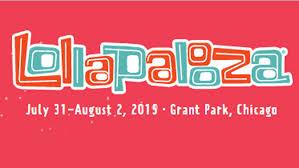 Lollapalooza
July 31-August 2
Grant Park
Lollapalooza is probably Chicago's best-known music festival, spanning three days in the same park where Barack Obama delivered his victory speech in November 2008. While that event drew nearly a quarter of a million people, Lollapalooza hosts approximately 160,000 attendees and more than 140 performers. Headliners include huge and varied names like Paul McCartney, Metallica, Florence + the Machine, Sam Smith, Alabama Shakes, Of Monsters and Men, Kid Cudi, Tyler the Creator, George Ezra, and Charli XCX.
Wristbands, which cost $110 for one day or $275 for three days, sold out within seconds. If you can't get into the regular festival, though, the music extends into the city and wee hours of the night with aftershows.
Lollapalooza has previously looked more like a sloppy mud festival due to heavy rain days before the show. Hopefully Grant Park will be in fine festival condition this year, despite the record-breaking rainfall for the month of June.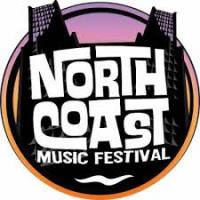 North Coast
September 4-6
Union Park
Slightly younger than its Union Park counterpart Pitchfork, North Coast Music Festival is a collaboration of independent Chicago promoters that "celebrate the merging of all music and walks of life that enjoy it as much as we do." Single day general admission tickets start at $69, with three-day passes starting at $159. Round out the summer with this three-day festival featuring more than 50 performers in its lineup.
Riot Fest
September 11-13
Douglas Park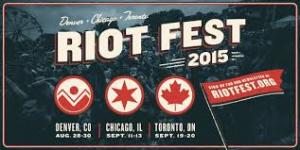 Founded 10 years ago in Chicago, this multi-day music festival has expanded to include stops in Denver and Toronto. This year's headliners include No Doubt, Modest Mouse, Snoop Dogg, and Ice Cube. Besides its 140 plus performer lineup, Riot Fest is known for featuring carnival rides, sideshow performers, and food vendors.
Riot Fest came into controversy this year as residents of Humboldt Park, where the festival has previously been held, forced the festival from the neighborhood. The straw that broke the residents' back was when their neighborhood's namesake park was left unusable for several months after last year's festival, due to damage from heavy rain, heavy traffic from festivalgoers, and heavy duty equipment. 
Locals also complained that their neighborhood became unusable as parking spaces and buses were overtaken by festival attendees, Uber cars charged premium rates, and cell phone networks crashed due to heavy traffic. Gentrification is another issue facing both the Humboldt Park and Douglas Park communities. In an opinion piece written for Crain's Chicago Business, residents from both neighborhoods pointed out the probable lack of economic benefit for the community, as festival attendees are not permitted to re-enter if they leave the festival grounds, preventing them from investing in local businesses.
Northerly Island
Museum Campus
Just south of Adler Planetarium and east of Soldier Field, this 91-acre peninsula juts into Lake Michigan and offers a beautiful skyline view. Much of the island is designated to nature, but located at the north end is the FirstMerit Bank Pavilion, which is dedicated to music. The pavilion opened with Earth, Wind, and Fire in 2007 and underwent renovations in 2013. The facility can now host 30,000 fans and has shows running through late September, including John Fogerty, Counting Crows, and comedian Jim Gaffigan.